Lake Sammamish State Park, located in Issaquah, Washington has so much for families to enjoy.  We recently visited the park with a mission to check out their new playground, which opened last fall (October 2016).  The playground, designed for kids ages 2-12, mirrors the area's nature features and historical attributes.  The kids and I were impressed to say the least!   Along with some of the usual playground offerings, we found a mushroom house, climbable salmon making their way into the lake, and a coal mine to explore.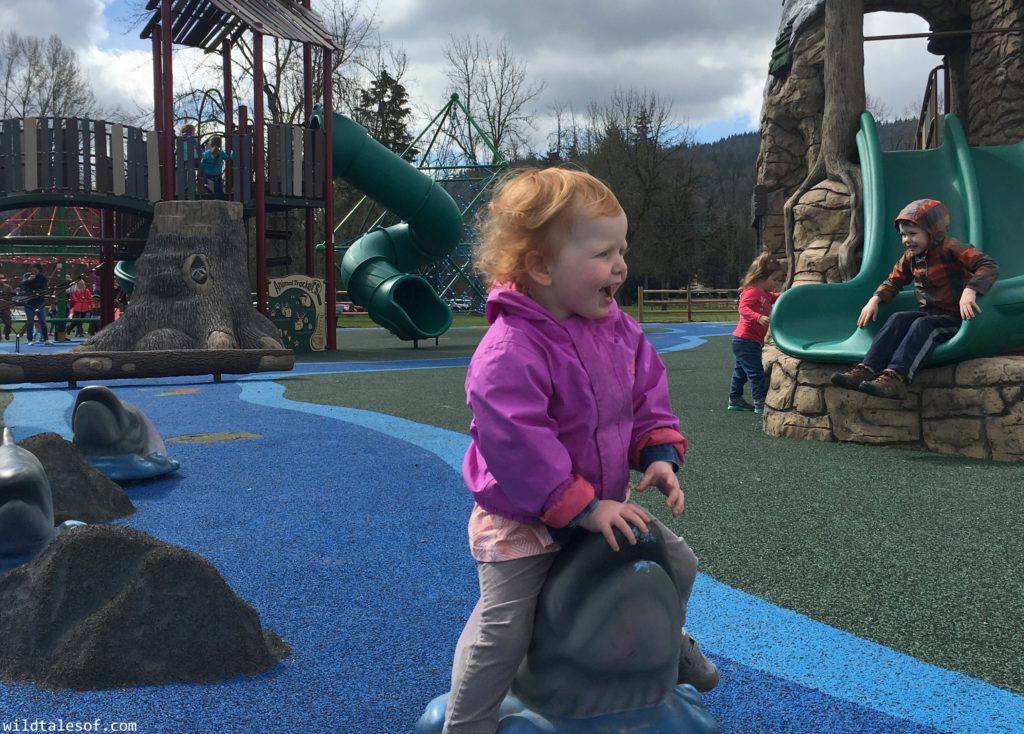 After tearing the kids away from the zip-line and swings, we set off on the park's boardwalk trail for a little nature study.   Bergen grabbed one of Sasquatch Books' latest releases, The Curious Kids Nature Guide, out of his backpack to help guide our adventure.
You'll learn more about the book in the following video, but to give you a quick overview, the book teaches kids about 4 main habitats in the Pacific Northwest:
Forest
Beach
Freshwater
Backyards and Urban Parks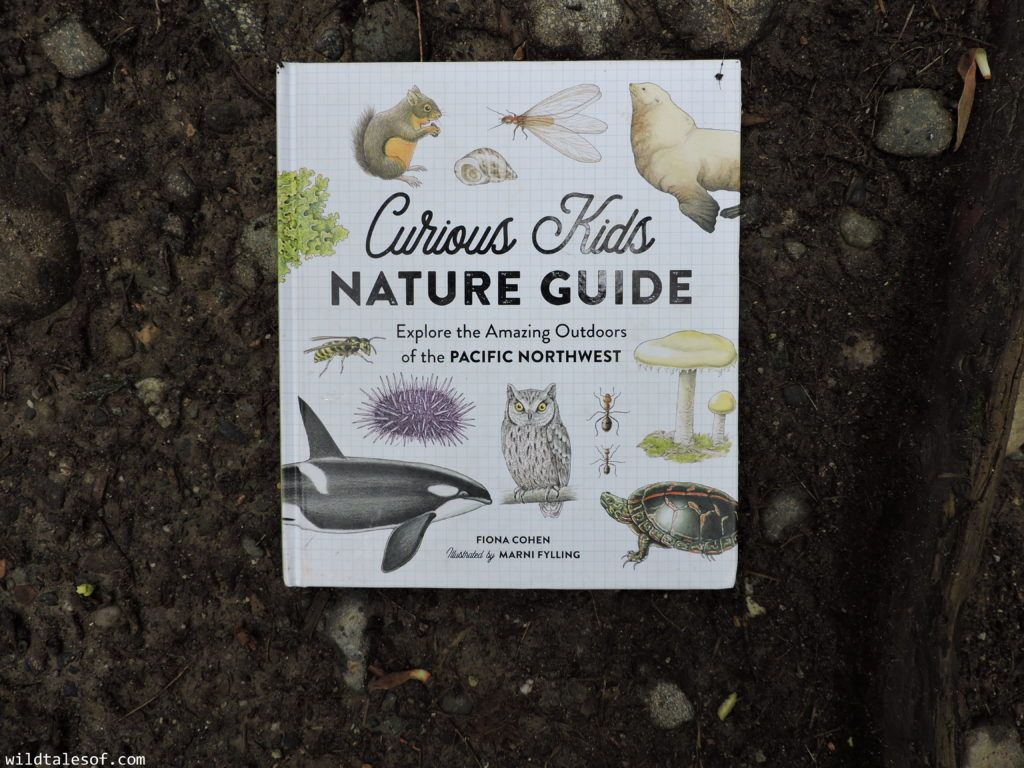 Towards the end, there is also a section on season specific activities in nature.  This is such a great way to bring to attention the seasonal changes that are occurring in our natural world.  The author states, "Every time you look at the world outside, something has changed." Now my kids have concrete things to look out for!
Come along on our adventure through the park, and find out what habitat we chose to explore!
Info to Know:
Lake Sammamish State Park is located about 15 miles east of Seattle (exit 15 off of I-90 East):

2000 N.W. Sammamish Road
Issaquah, WA 98027

The trails we explored are stroller friendly, but depending on the weather conditions (and recent rains), they can be muddy, so be prepared!
Admission to the park is $10 for the day or $30 for an entire year with a Discover Pass (good for all Washington State Parks)
Hours: 6:30 am to Dusk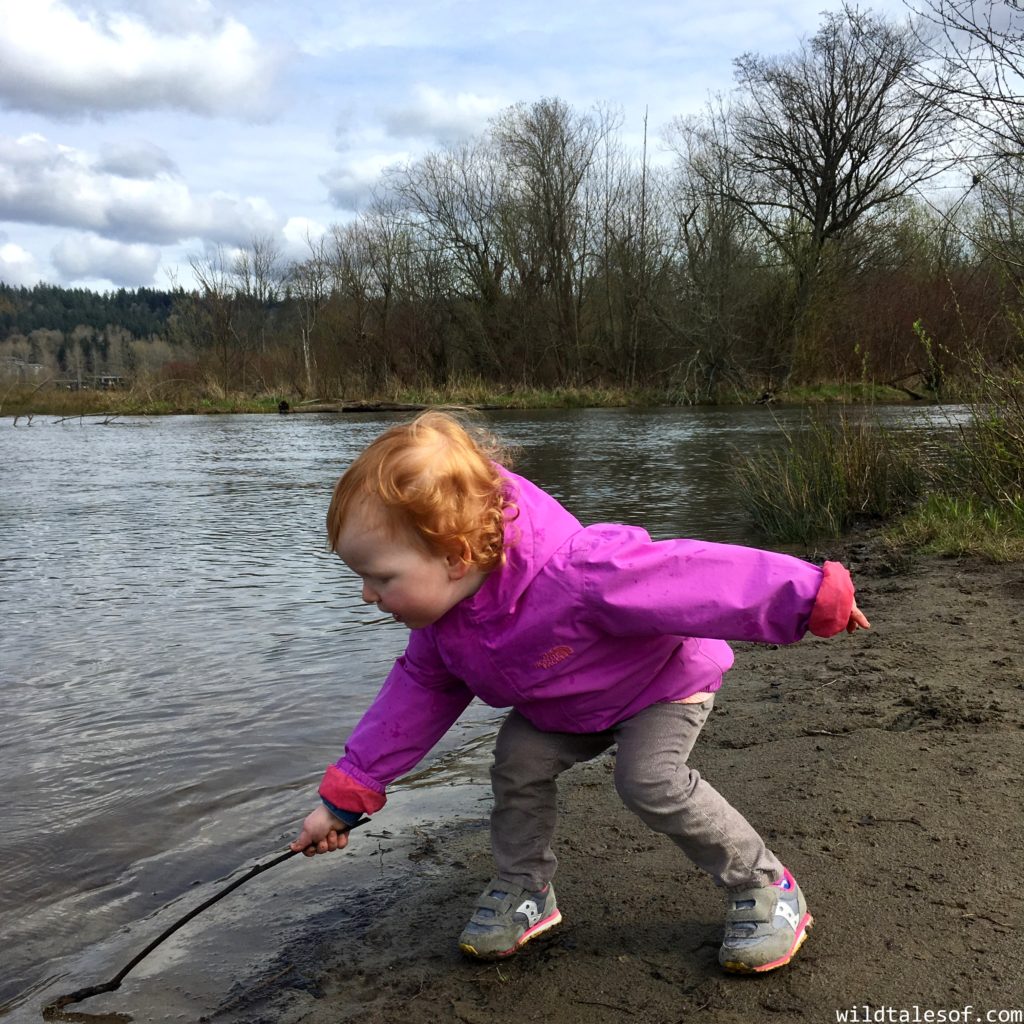 Special thanks to Sasquatch Books for providing us with a copy of The Curious Kids Nature Guide for purposes of the review! As always, all opinions expressed here are my own! Affiliate links are used in this post to guide readers to our Amazon store.  If you purchase through these unique links, we'll receive a small commission, which goes toward keeping the blog running. Thank you for your consideration! 
Come join the conversation! You can keep up to date with each and every post by subscribing to the blog via email. We'd also love to have you join us on all of our adventures by "liking" our facebook page and following us on twitter! If you enjoyed this post, please "like it", "tweet it" or "pin it"!