Where will you explore this winter? We are lucky to live in a region that offers so many amazing and beautiful destinations.  From my own backyard in Seattle to every other corner of Washington State, there are countless places to experience what is most special about the winter season.
I'm highlighting just 5 Washington State winter destinations, places our family has traveled to in the past 6 years that we've enjoyed in the winter months, but I don't want the ideas to stop there.  Please add your favorites in our comment section!
Mount Rainier
Visiting Mount Rainier in the winter months is tricky! With snow covering roads, and entrances closed, it can be hard for families to navigate.  At the same time, experiencing Mount Rainier with the area covered in white is truly magical! Our choice for accommodations is Mounthaven Resort located just half a mile from Mount Rainier's Nisqually (south) entrance.
You can read more about our experience in our full review of Mounthaven, and we suggest snowshoeing as a family out of the Mount Rainier's Longmire area.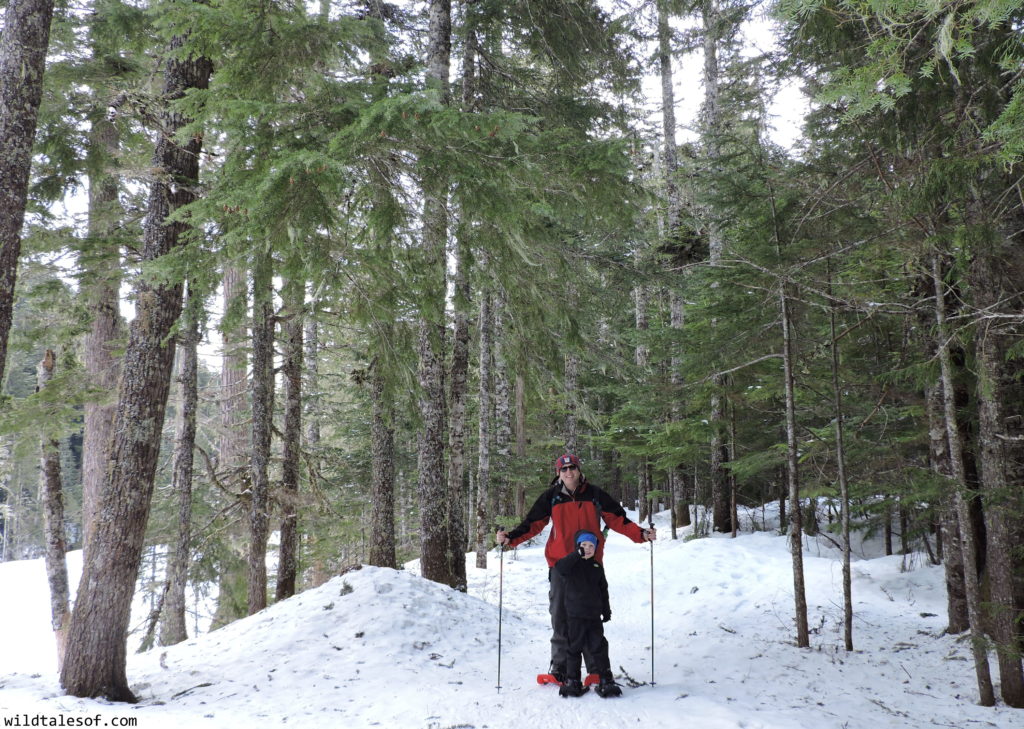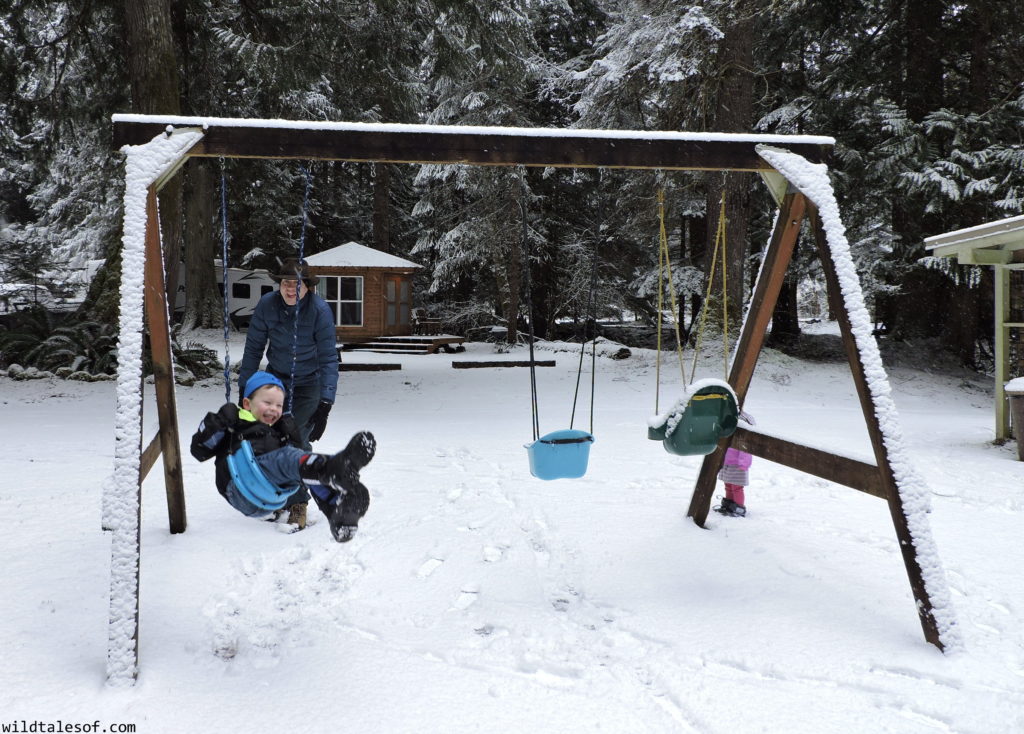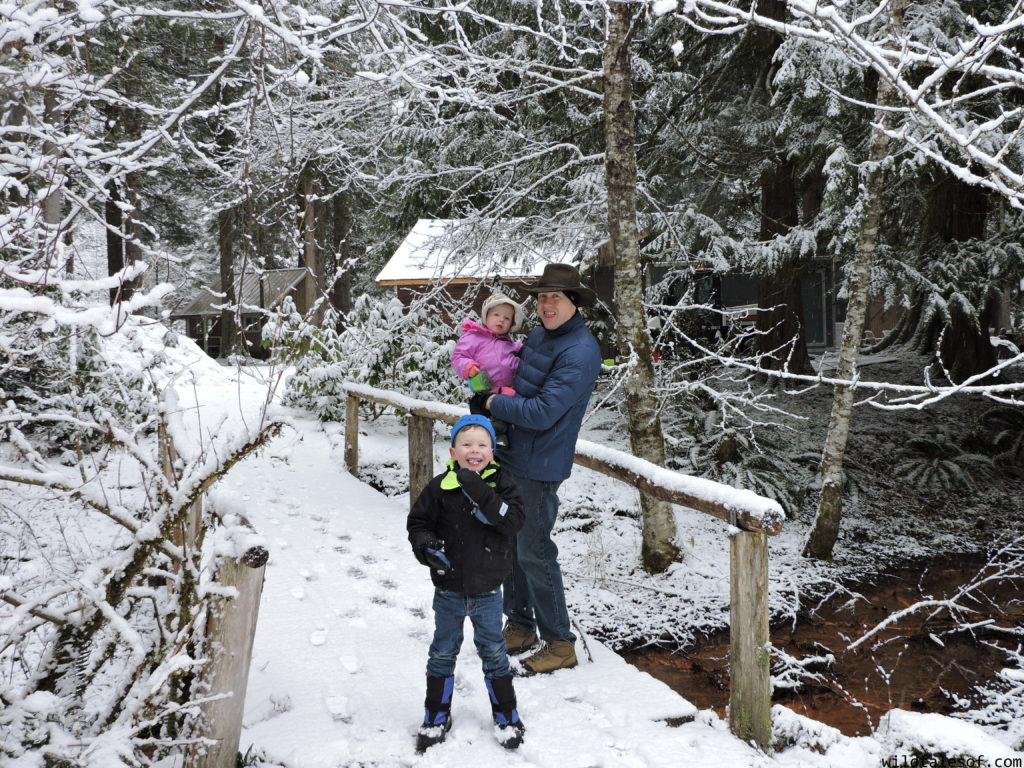 Orcas Island
We traveled to Orcas Island for the first time as a consolation prize due to a cancelled, much further out and exotic, trip.  We fell in love with the island during our week stay, even with with dreary January skies.  Orcas Island is home to one of the best state parks in Washington, Moran State Park, and in the higher elevations, you're likely to find snow.
Within Moran State Park is Mount Constitution (about 2,400 feet elevation), the highest point in all of the San Juan Islands.  Most drive to the top, and climb the observation tower built by the Conservation Civilian Corps in 1936, but hiking makes for an even more magical and memorable experience. During this particular visit, we had to do this out of necessity because the road was closed due to snow!  Also know that there are plenty of restaurants and cafes that are open year round, so you can warm up after a morning (or day!) of adventuring outdoors.
More on our winter to visit to Orcas Island: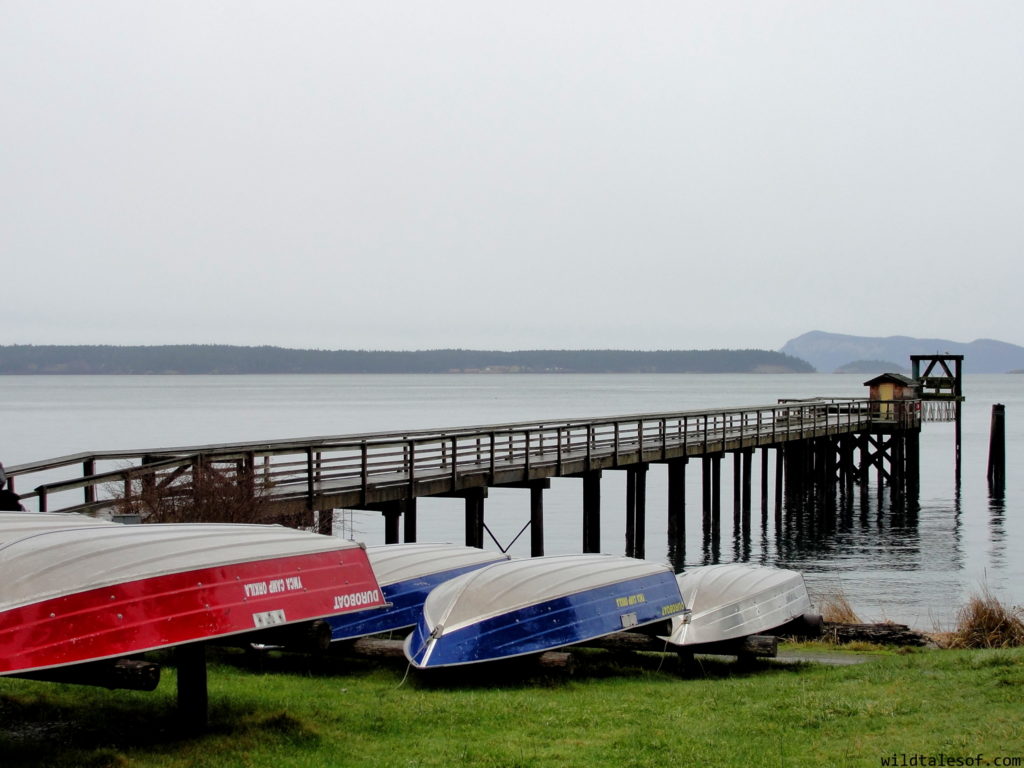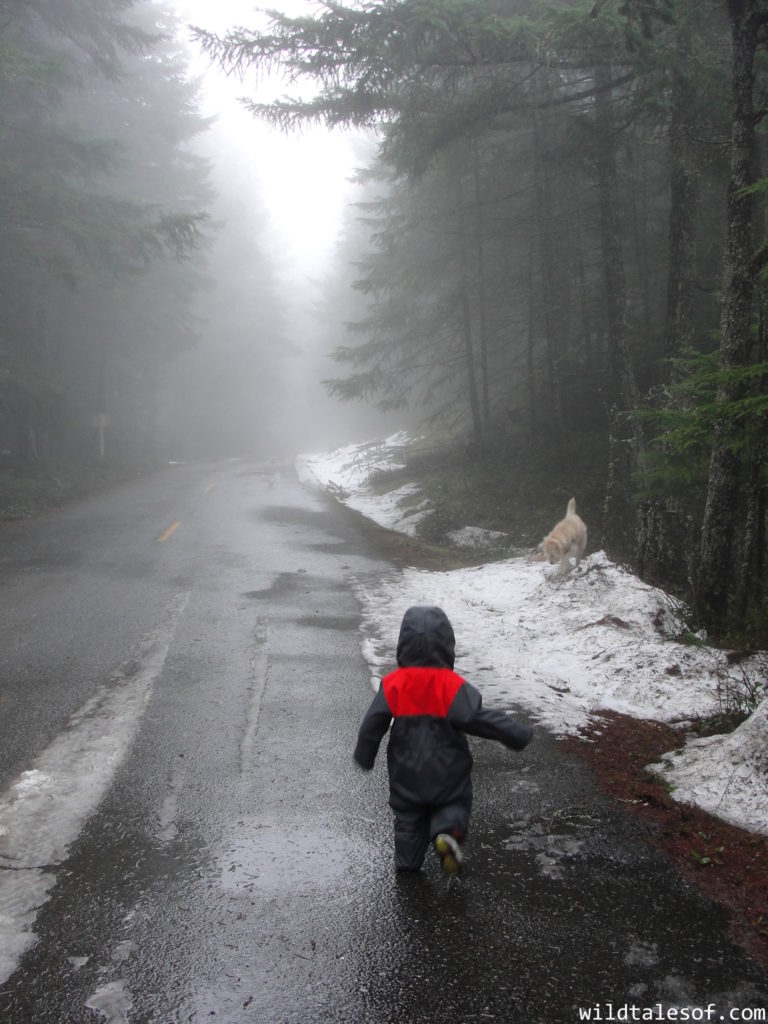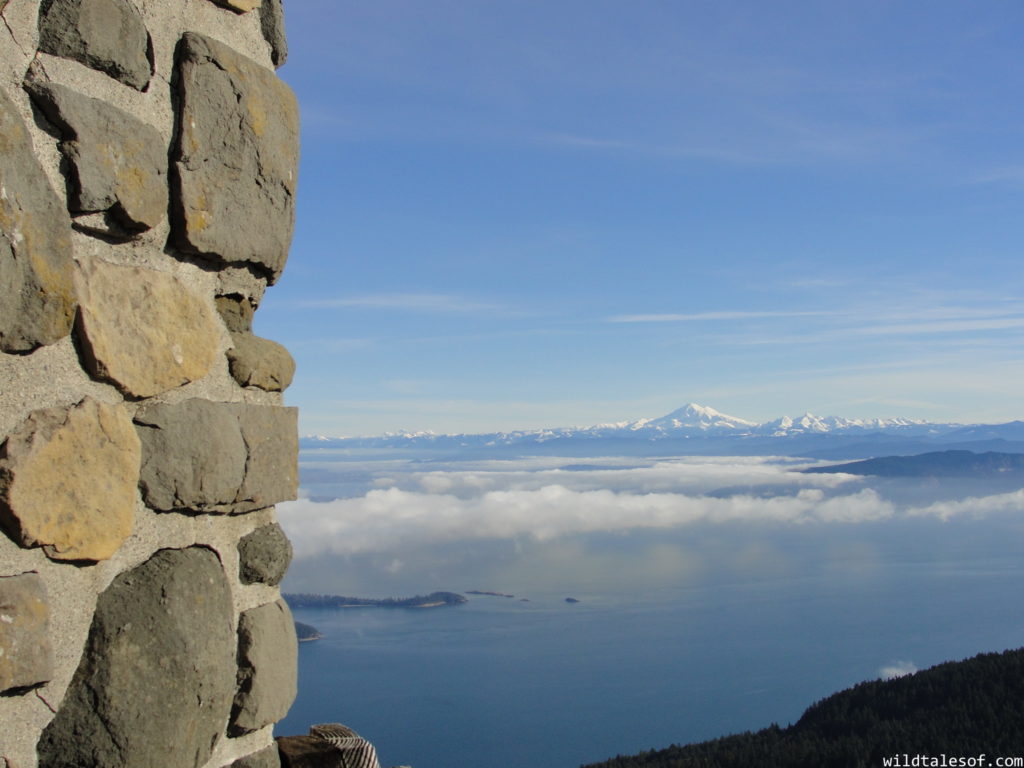 Glacier/Mount Baker
A visit to Glacier, Washington near Mount Baker (located about 2 hours northeast of Seattle) was our most recent "winter" adventure (technically we visited in late November), and even though we stayed just 2 nights at a rental chalet we were amazed at the de-stressing that occurred for our souls.  The town of Glacier is tiny, but provides everything you might need–good recreation opportunities, an excellent bakery and coffee shop, a small handful of restaurants serving delicious food, and gorgeous scenery and surroundings.
Mount Baker is a scenic 30 minute drive from town to one of the most low-key ski areas in the state.  The ski area wasn't open quite yet for our visit, but we still got out of the car and explored a bit (a snowball fight was inevitable!) before making our way back down to lower elevation for a hike.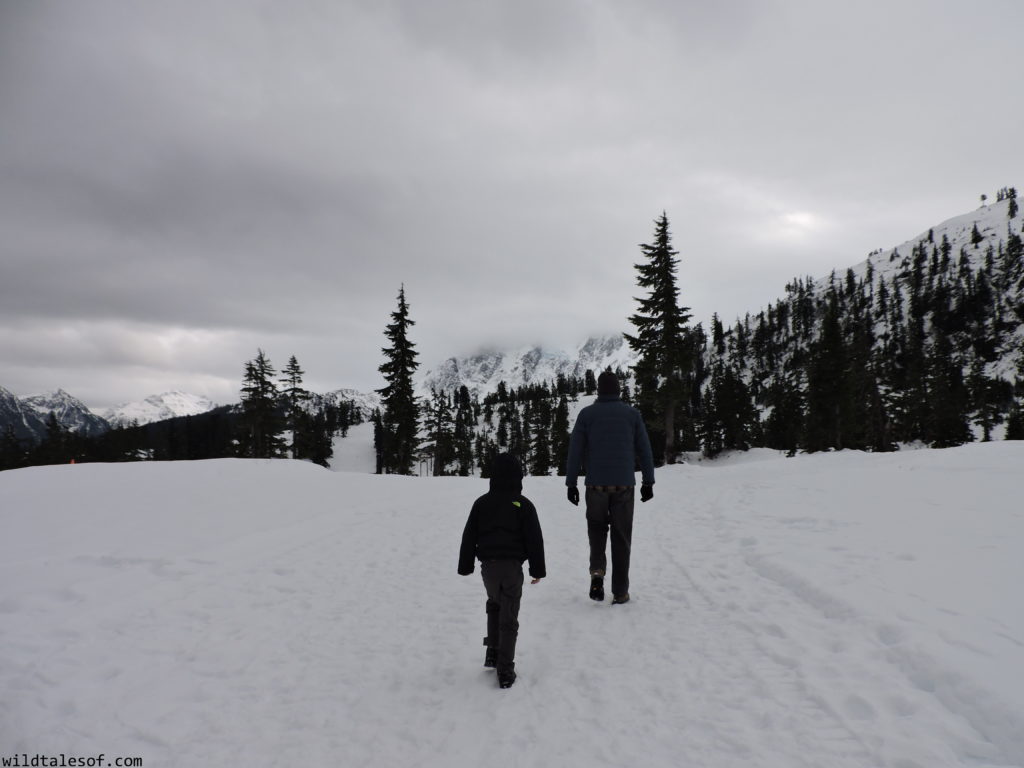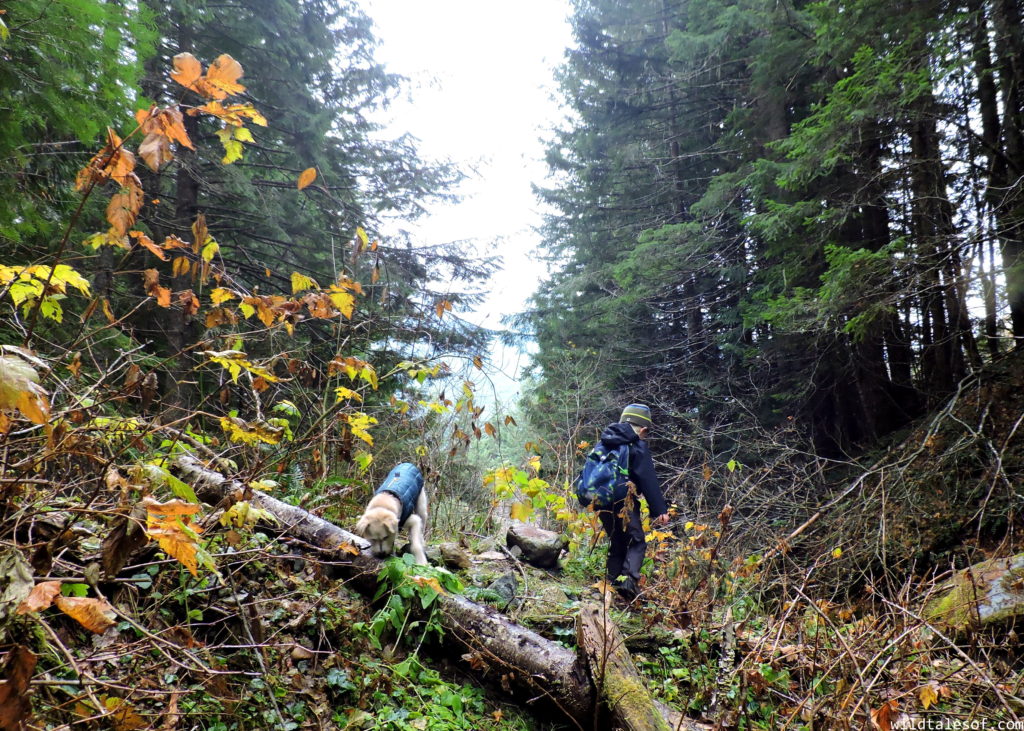 Lake Chelan
If you are looking for sunshine and a break from the dreary "typical Pacific Northwest" weather, Lake Chelan (located about 3 hours from Seattle) boasts 300 days of sunny skies! We've traveled here in winter, spring, and summer, and are always so thankful for the time away and the utter beauty of the surroundings.  Besides taking in the views of the lake and gorgeous rolling hills, there's wine tasting, great hiking and snowshoeing, and charming small towns (Chelan & Manson) to explore.  Even without the blueberries in season, don't miss a visit to Blueberry Hills Farm for breakfast.
See more of the winter scenery in our wine tasting with a toddler post, and for more of a complete guide, check out our Things to do in Lake Chelan with Kids post!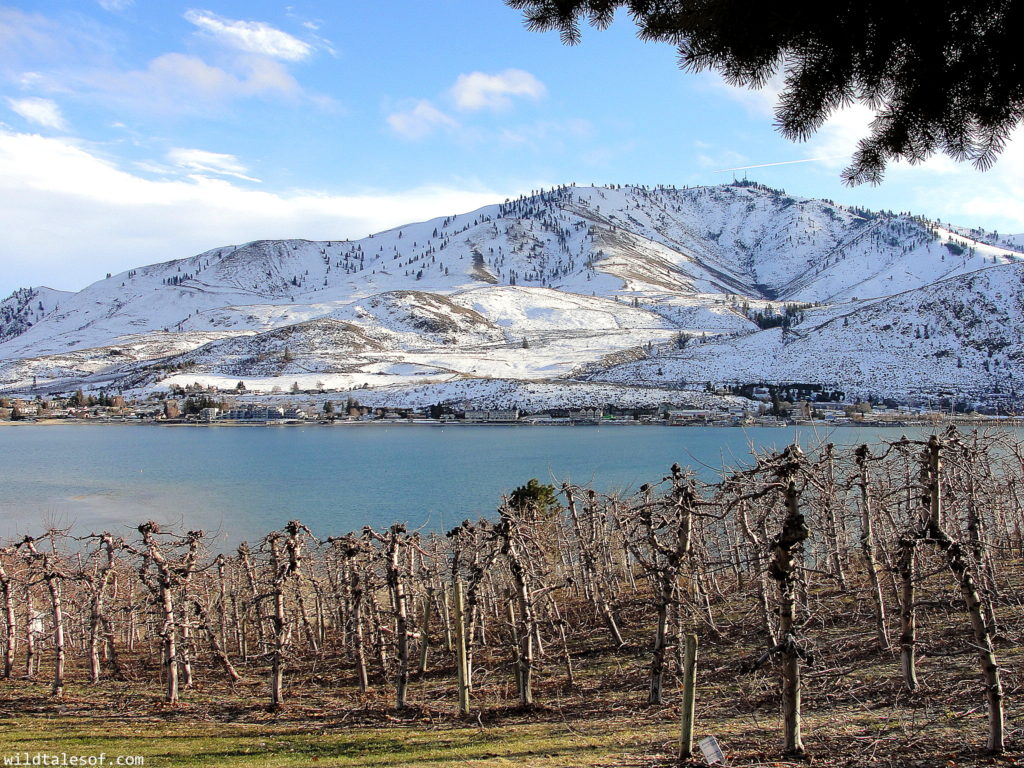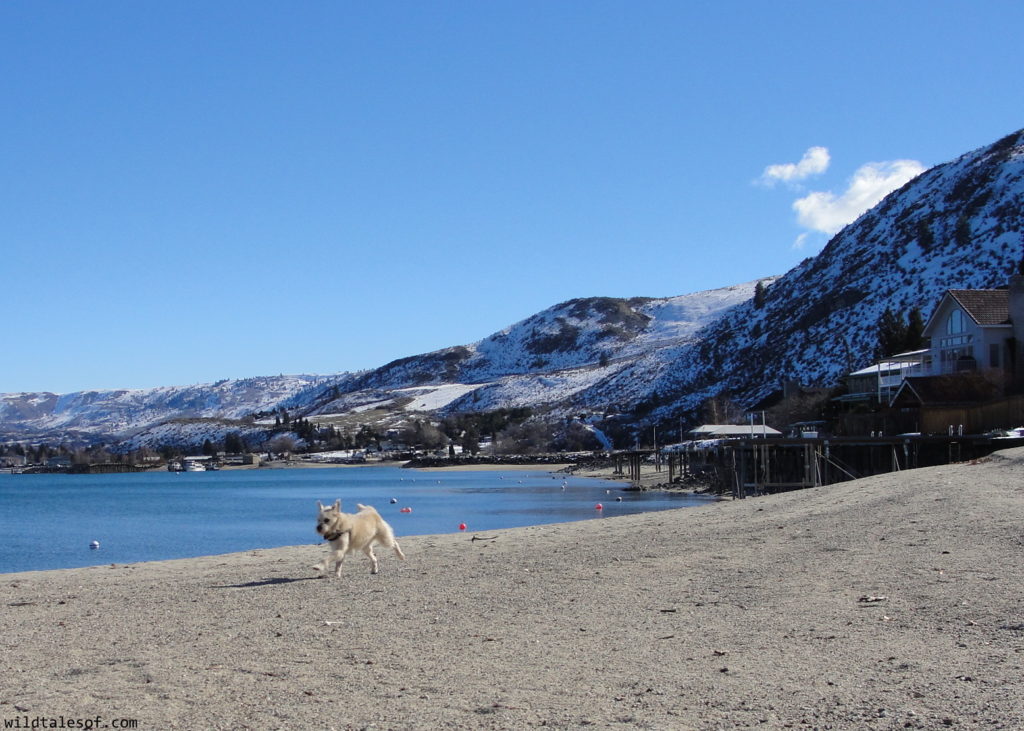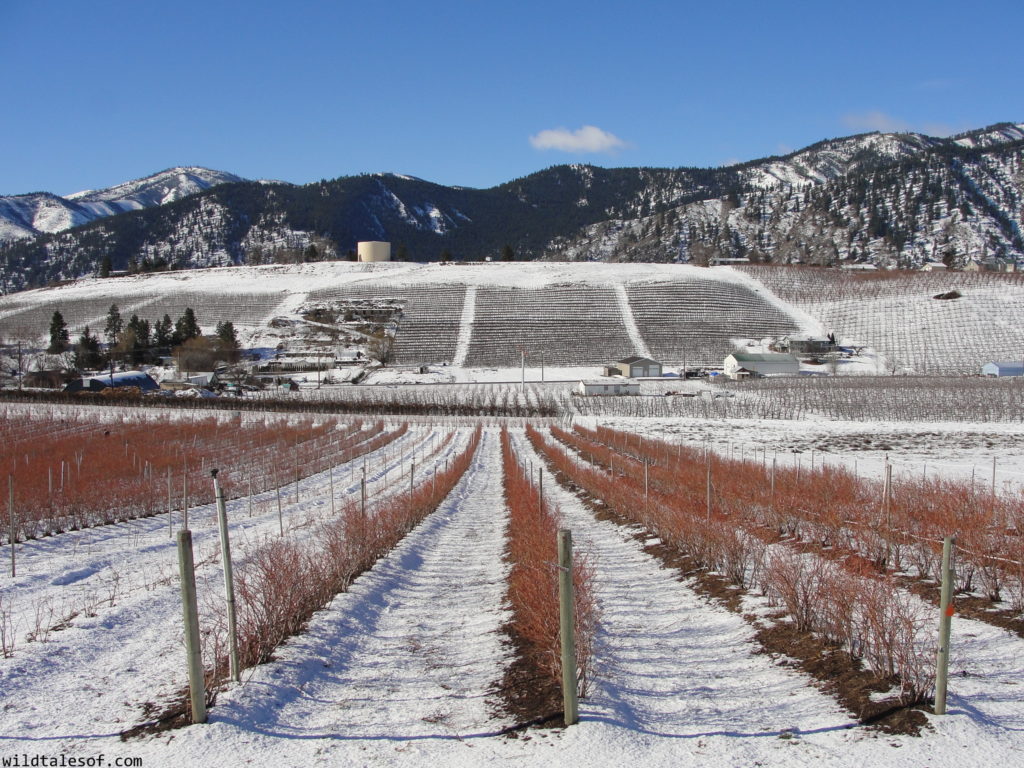 Wenatchee
For a less rustic and rural, more (small) city adventure, we highly recommend a visit to Wenatchee, Washington, located just under 3 hours from Seattle.  You'll still find plenty of natural beauty with excellent parks, hiking, and even nearby skiing opportunities, but more opportunities to visit markets, great restaurants and shops, and cultural and historic sites.
More details on Wenatchee: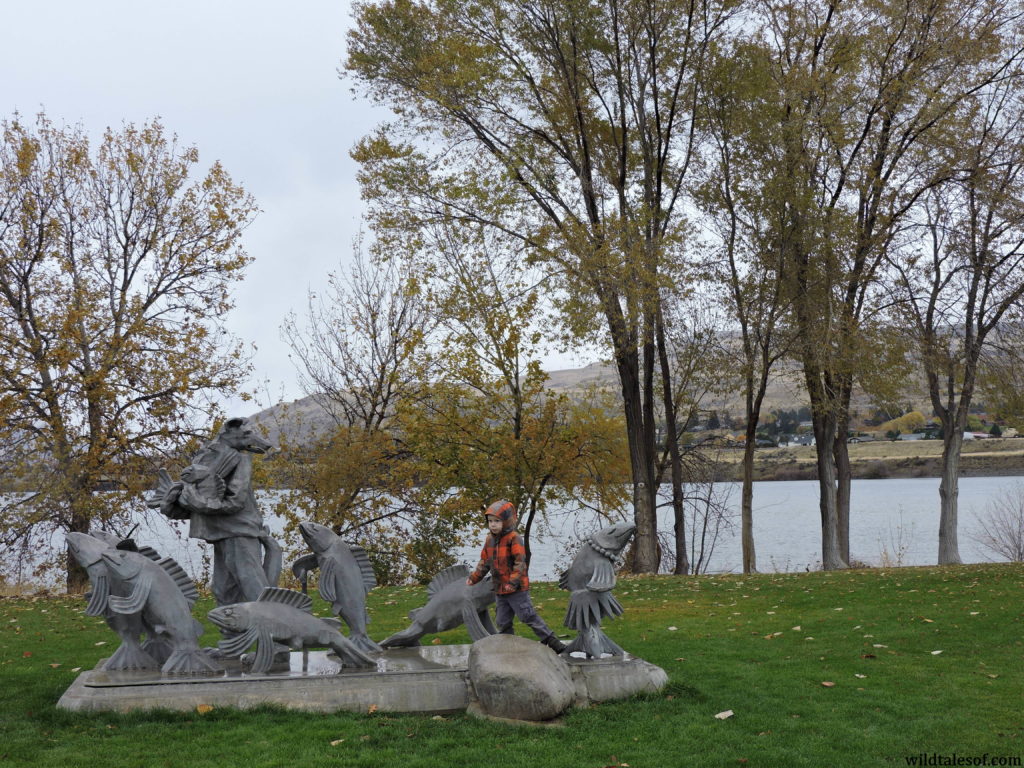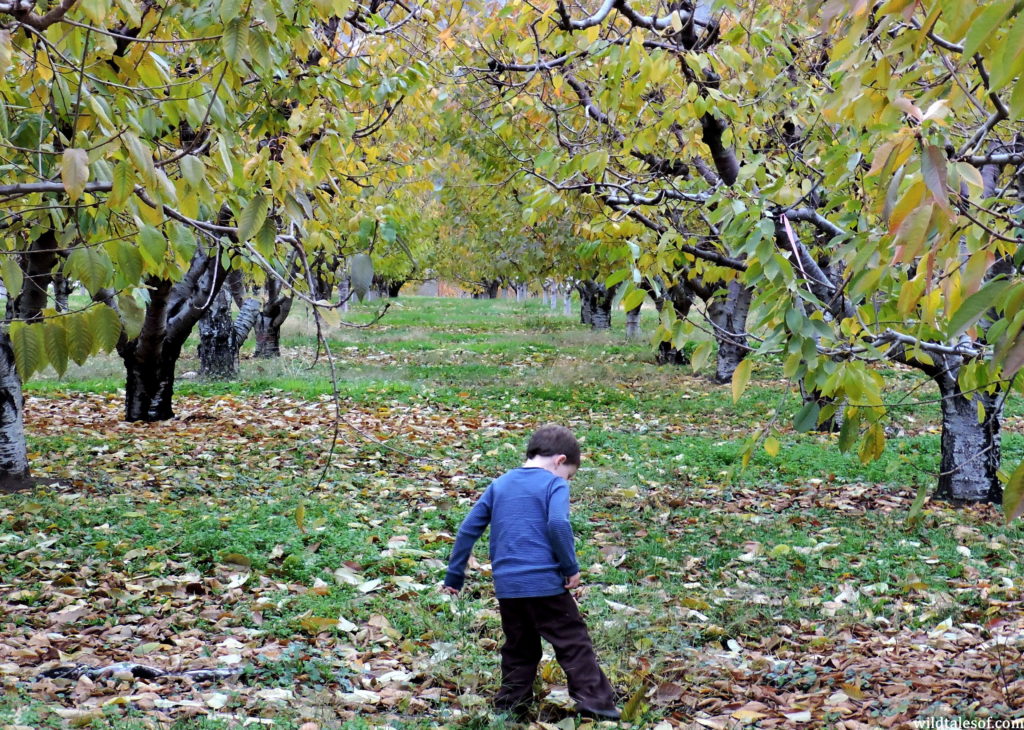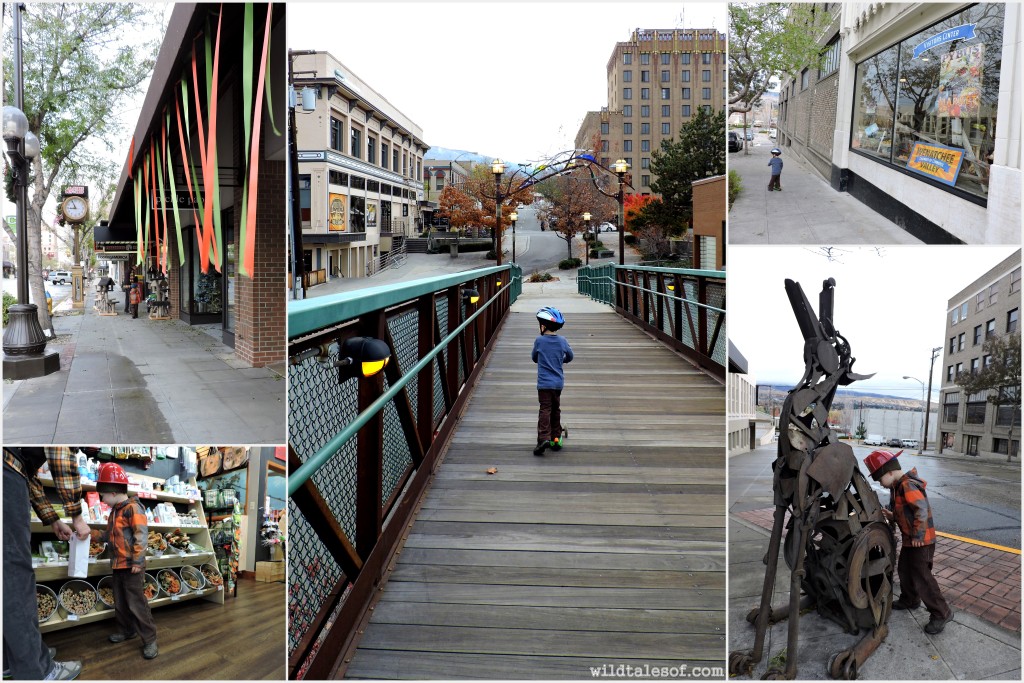 There is so much more to the evergreen state in winter! Share with us your favorite "cold weather" destinations in Washington State.
Come join the conversation! You can keep up to date with each and every post by subscribing to the blog via email. We'd also love to have you join us on all of our adventures by "liking" our facebook page and following us on twitter! If you enjoyed this post, please "like it", "tweet it" or "pin it"!