We're all for simple and intentional around here when it comes to holidays.  In an effort to spend more time connecting and having fun, preferably outside and/or adventuring, we opt for easy, not fussy.
For Halloween, with ideas in mind, we often hit up our local consignment stores and thrift shops, and browse our neighborhood parenting network for costumes.  Last year for Georgia's costume, we did things a little differently though.
We live in Seattle.  Chances are, we're going to be presented with some precipitation on Halloween.  At the very least, even if it doesn't rain, there will be some left over puddles from when it did a day or two before.  So rather than have to put rain gear over her costume for trick or treating, we turned her rain gear into a costume!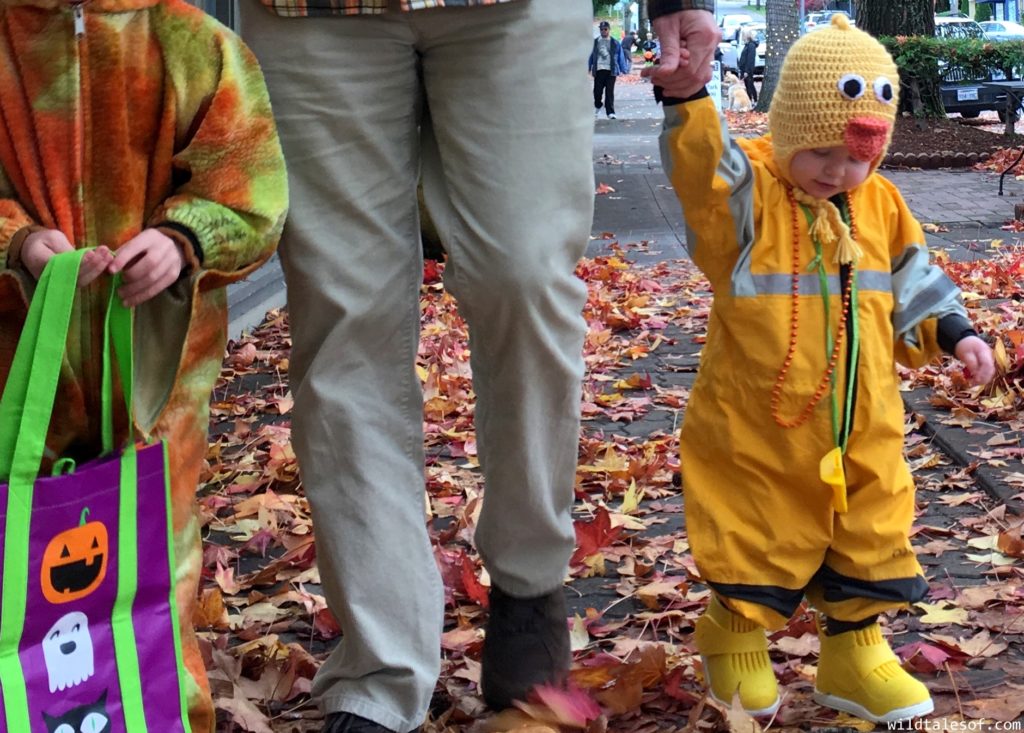 Rainy Weather Yellow Duckling Costume
Here's our simple rainy weather or "outdoor family" friendly yellow duckling costume.  The first listing for each item was what we actually used, but obviously, there are endless ways (and brands) to style your adorable duckling.
Yellow Rain Suit

Yellow or Orange Rain Boots

Duck Hat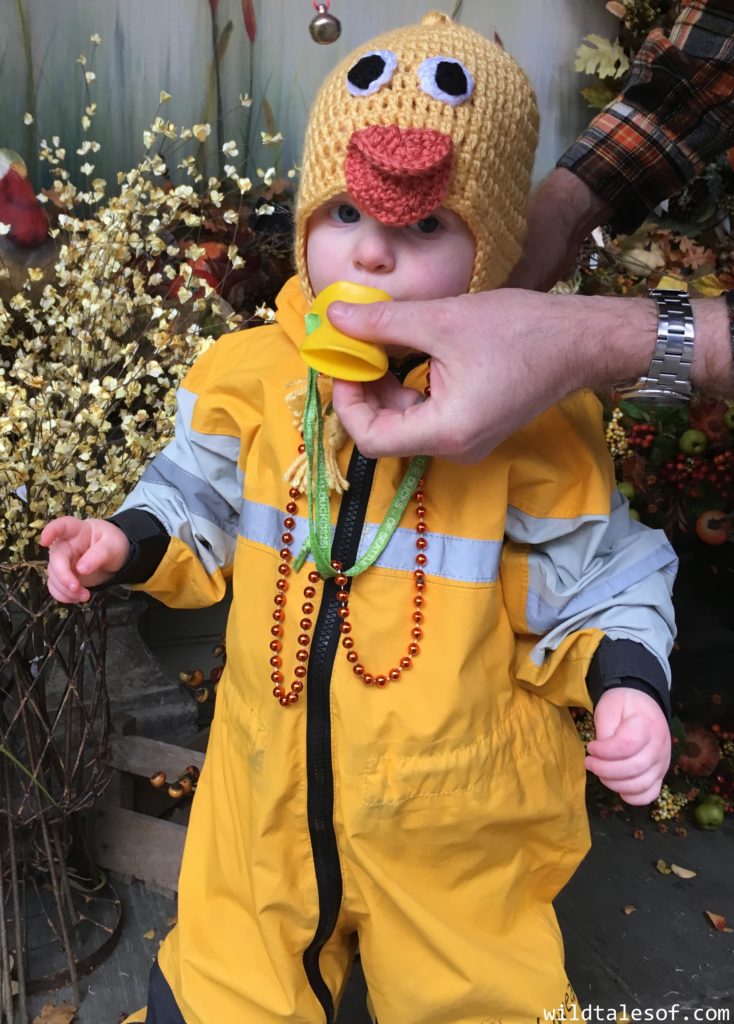 Bonus: Duck Quacker!

We retrieved one of our "quackers" from a recent "Ride the Ducks" experience here in Seattle.  Come to think of it, Georgia's reaction to that quacker (she loved it so much) may have even been part of the inspiration for the costume!
Quackers are also available on Amazon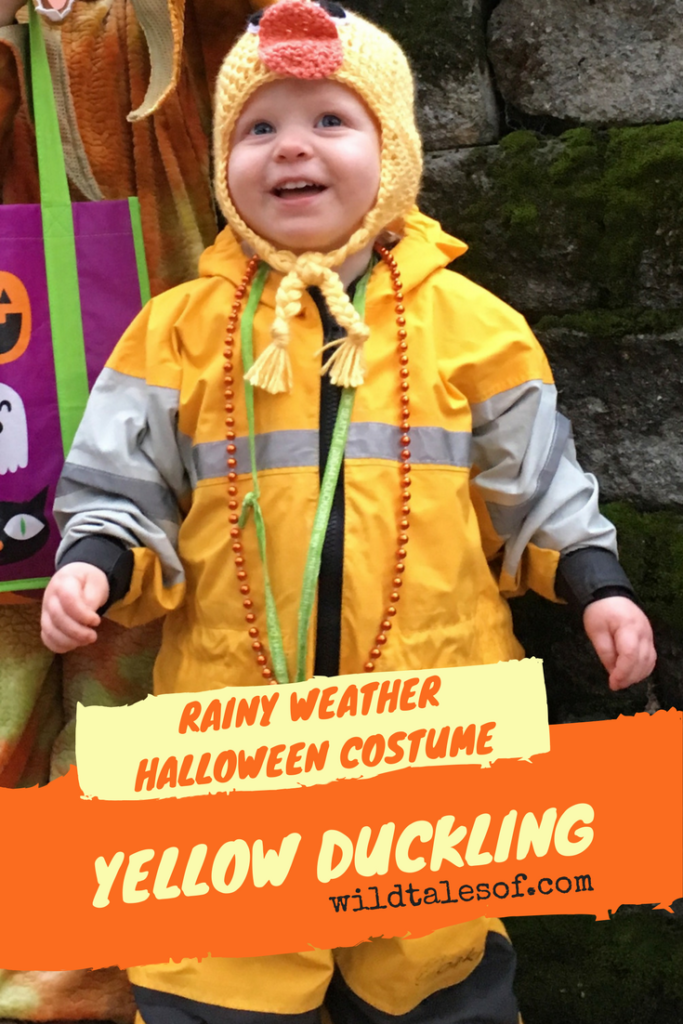 What's your favorite toddler Halloween costume?
This post contains affiliate links.  If you purchase through our unique links, we'll receive a small commission (at no cost to you) to help us keep the blog up and running. 
Come join the conversation! You can keep up to date with each and every post by subscribing to the blog via email. We'd also love to have you join us on all of our adventures by "liking" our facebook page and following us on twitter! If you enjoyed this post, please "like it", "tweet it" or "pin it"!