We live in Seattle, with kids (one of whom is particularly rambunctious) and a dog, so getting outside in the rain is necessary for us.  Spending time outdoors brings us pleasure, and keeps us from growing too stir crazy.  We rely on our walks and hikes for exercise, stress relief, and plain enjoyment as a family.
When it rains, we try not to let it hold us back, so I took some time to reflect on what helps us through the less than ideal conditions.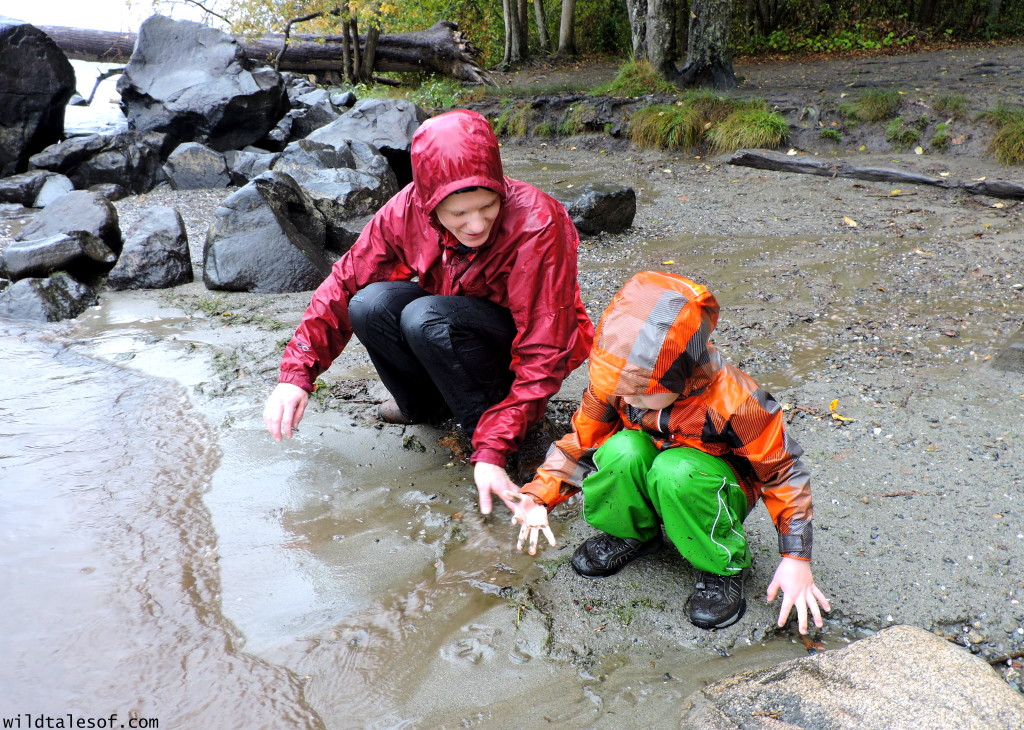 Getting Outside with Kids on a Rainy Day
Dress for the weather.
We keep rain gear handy and at the ready so dressing for a walk in the rain isn't a big production.  When it's just a typical Seattle-mist, we usually only need rain coats and waterproofed shoes (such as those made with gore-tex).  Heavier rain calls for rain coats, rain pants, and often rubber boots.  You can find some of our recommendations for gear here:
Just Go!
We tend to just throw caution to the wind, and head outside.  Sure rain isn't ideal, but neither is staying cooped up indoors.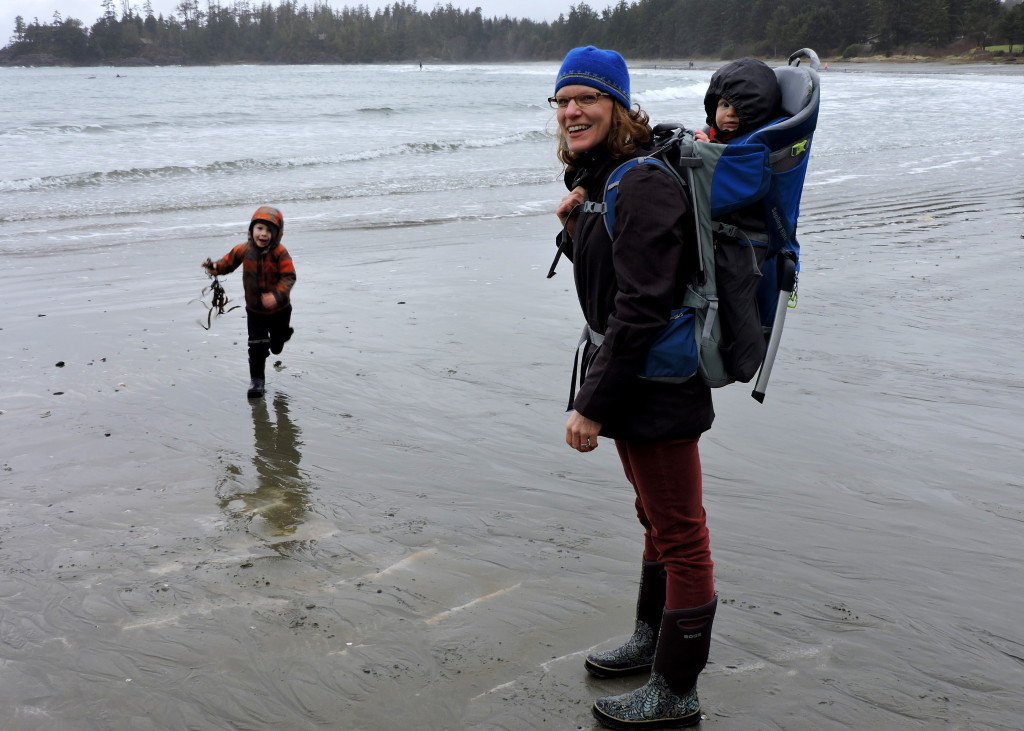 Have a reasonable (& fun) plan & be flexible.
It often helps us to plan a route ahead of time so that we have a goal and group/family understanding of what we want to accomplish.  That goal or intent might be a certain number of minutes (spent outside), a specific loop or trail that we walk, or a destination such as a park or playground  We also remain flexible enough to be okay to turn back if everyone is miserable or have had enough.  Forested walks and hikes are great for rainy days since the trees can often act as a canopy. 
Pack hot cocoa or coffee.
A special treat gives everyone something to look forward to, and provides a good mid-adventure warm-up!
Be prepared with a change of clothes/shoes.
If we're just venturing out from home, packing extra clothes isn't necessary, but for rainy hikes, we pack changes of clothes and shoes.  Even the best rain gear doesn't always keep us 100% dry.  I find that water can sneak into the wrists, ankles, and neck/chests, so a fresh shirts, pants & socks provide a good way to reset. It's also a good idea to pack towels! 
Have a warm-up plan!
I love planning something special for the post walk or hike, like a warm fire, delicious meal, or bubble bath!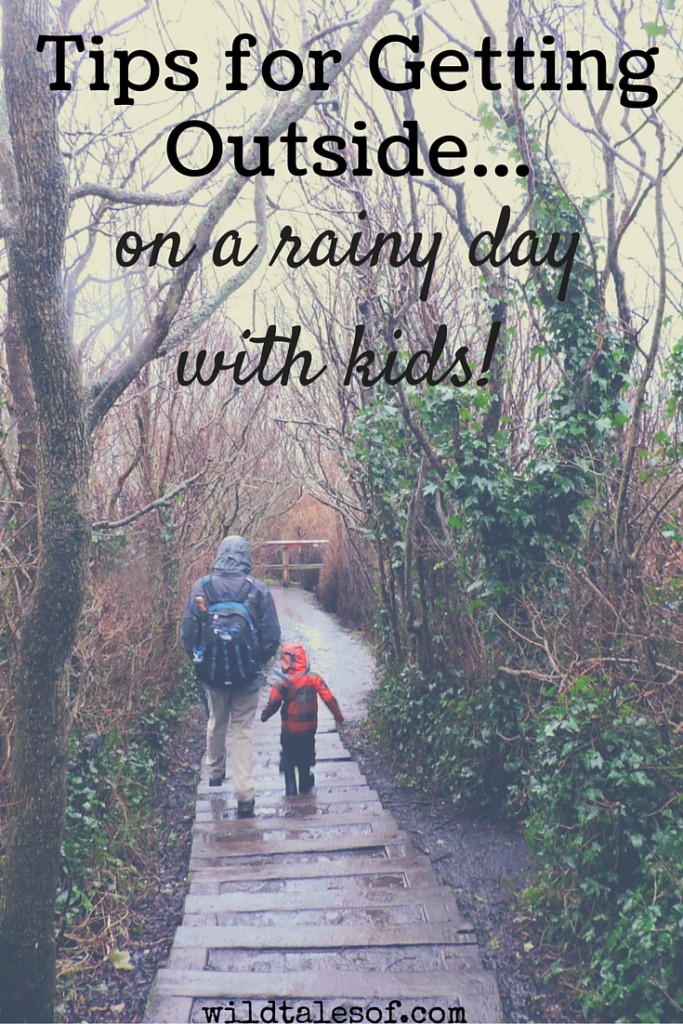 Do you and your kids still get outside despite the rain? Have a tip to add or favorite rainy day activity? Share with us in the comments!
Come join the conversation! You can keep up to date with each and every post by subscribing to the blog via email. We'd also love to have you join us on all of our adventures by "liking" our facebook page and following us on twitter! If you enjoyed this post, please "like it", "tweet it" or "pin it"!