Waxhaw, North Carolina isn't exactly a hot spot for tourism or a big adventure destination, but since we've visited the lovely small town a few times now, and it's where my sister and her family call home, I thought it deserved a little attention.
Waxhaw is located about 40 minutes south of (downtown) Charlotte, and is situated just over 2 miles from the North Carolina-South Carolina border.  This proximity actually causes a great debate around the region as to where the true birth place of our 7th president, Andrew Jackson, was born.  Both states claim him as their own and feature plaques depicting this to be true.  In my opinion, after visiting Andrew Jackson State Park in Lancaster, South Carolina, the Palmetto State gets to hold the title, but that's neither here nor there.
Since we always stay with family, I don't have recommendations for lodging or accommodations, but I do have plenty of recommendations for fun activities and delicious dining!
Where to Play in Waxhaw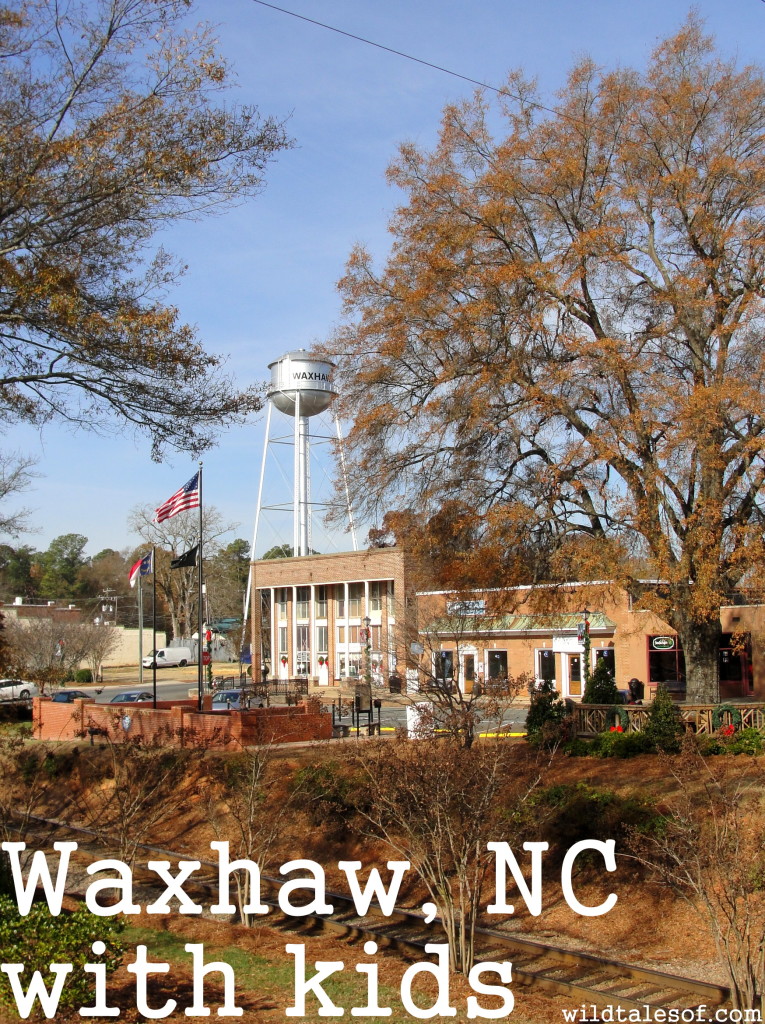 David G. Barnes Children's Park
An adorable little park with plenty for big and little kids alike, we love stopping here while in town.  It's nice and shady in the summer, and at Christmas time, the place is decorated and festive.  There's also a skate park located adjacent to the playground.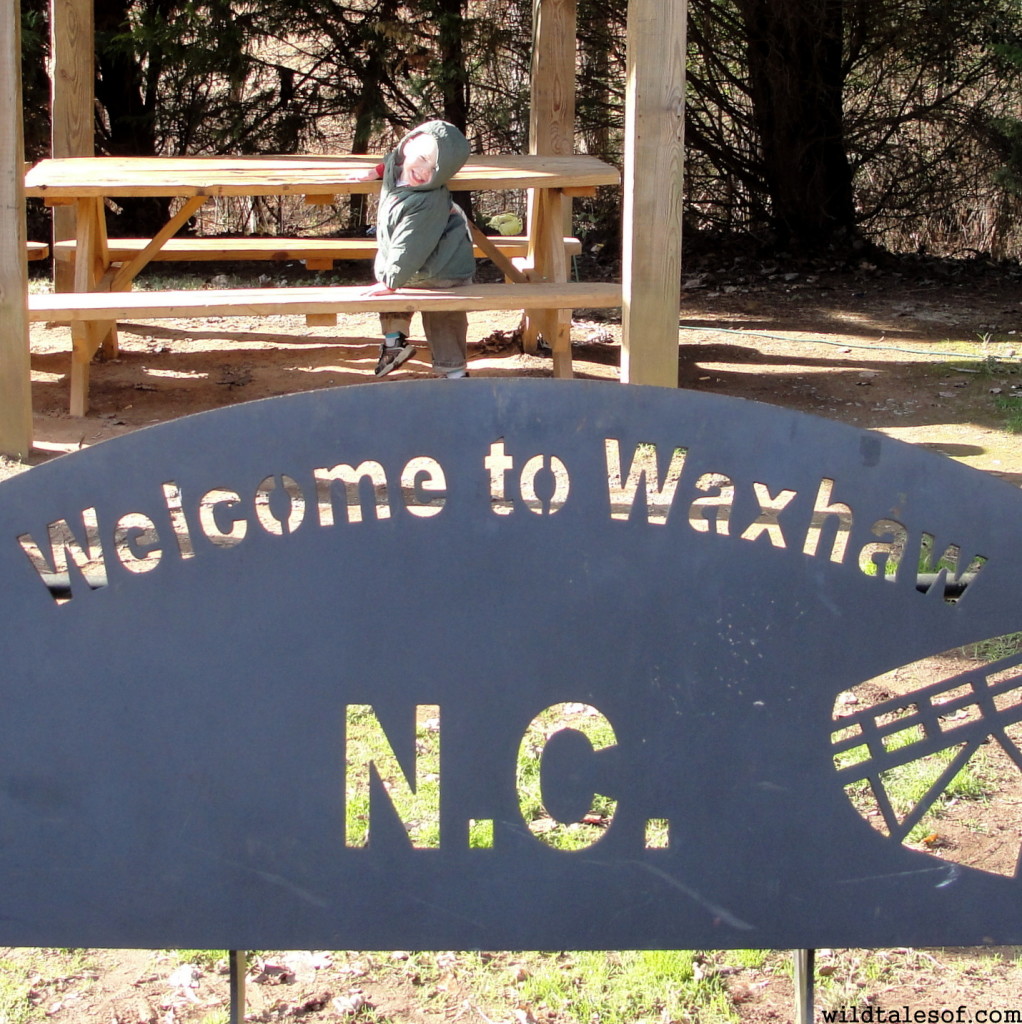 Overhead Pedestrian Bridge & Trains
A walk across the pedestrian bridge in middle of downtown while the train crosses is not only thrilling, but it's also the perfect spot to take in all the beauty and charm of Waxhaw.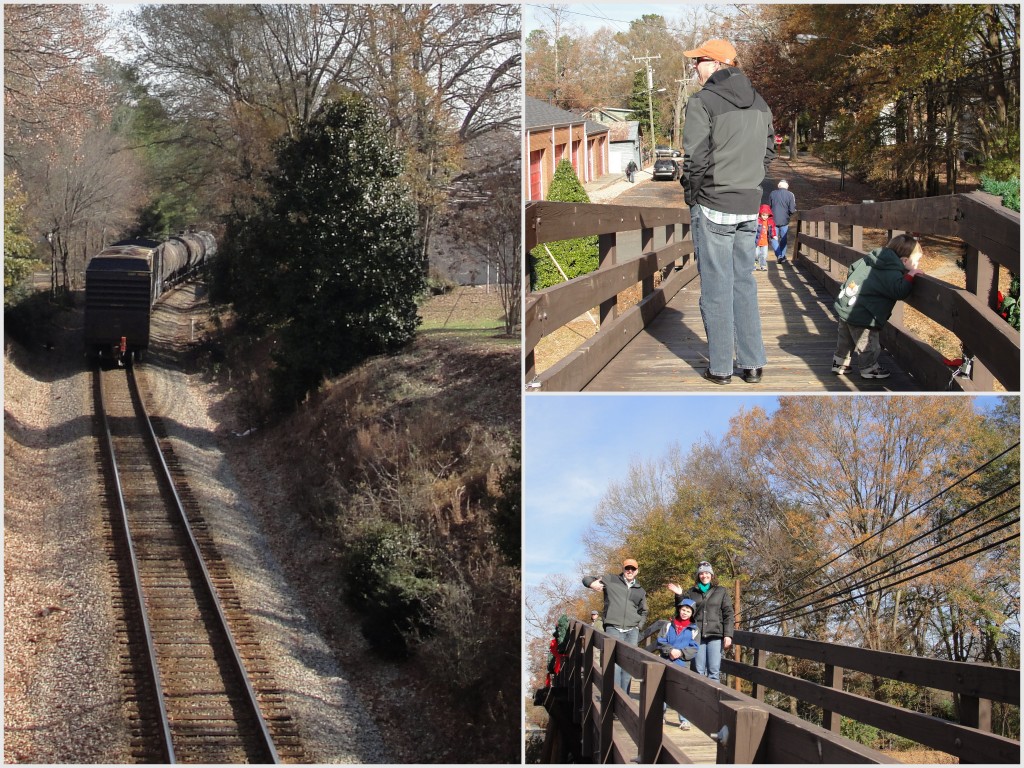 Cane Creek Park
Located about 15 minutes from downtown Waxhaw, Cane Creek Park has so much for families to enjoy together.  In the course of just a few hours, we explored the lake front, ran around the playground, hiked a few miles, picnicked, played a round of mini golf, and gave bowling and shuffle board a try!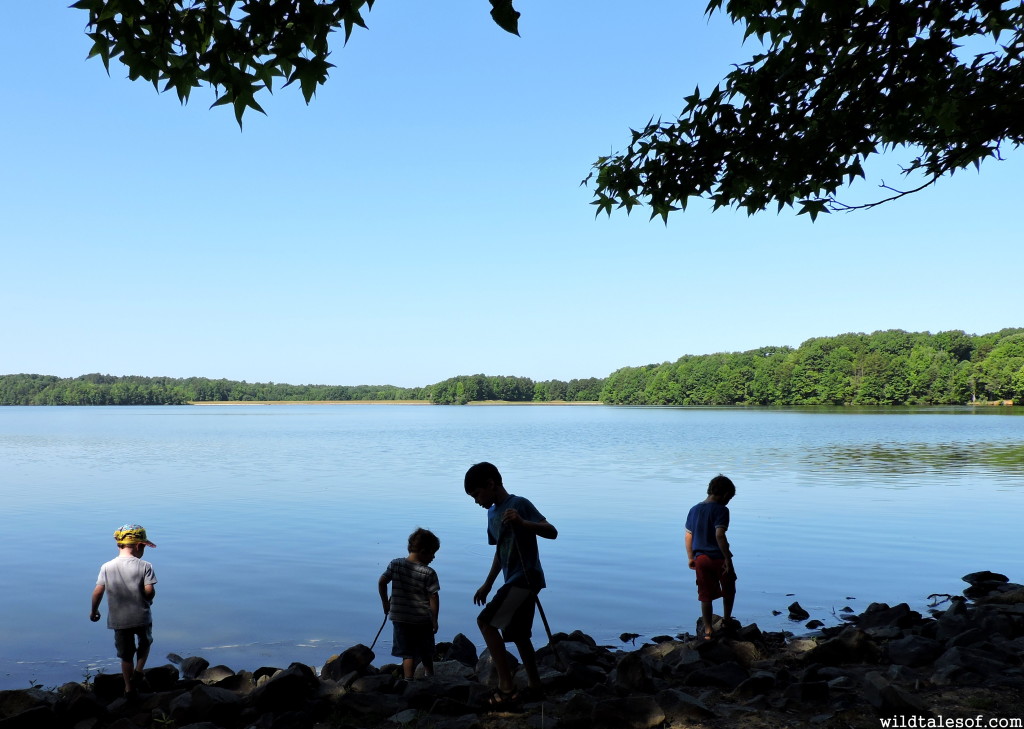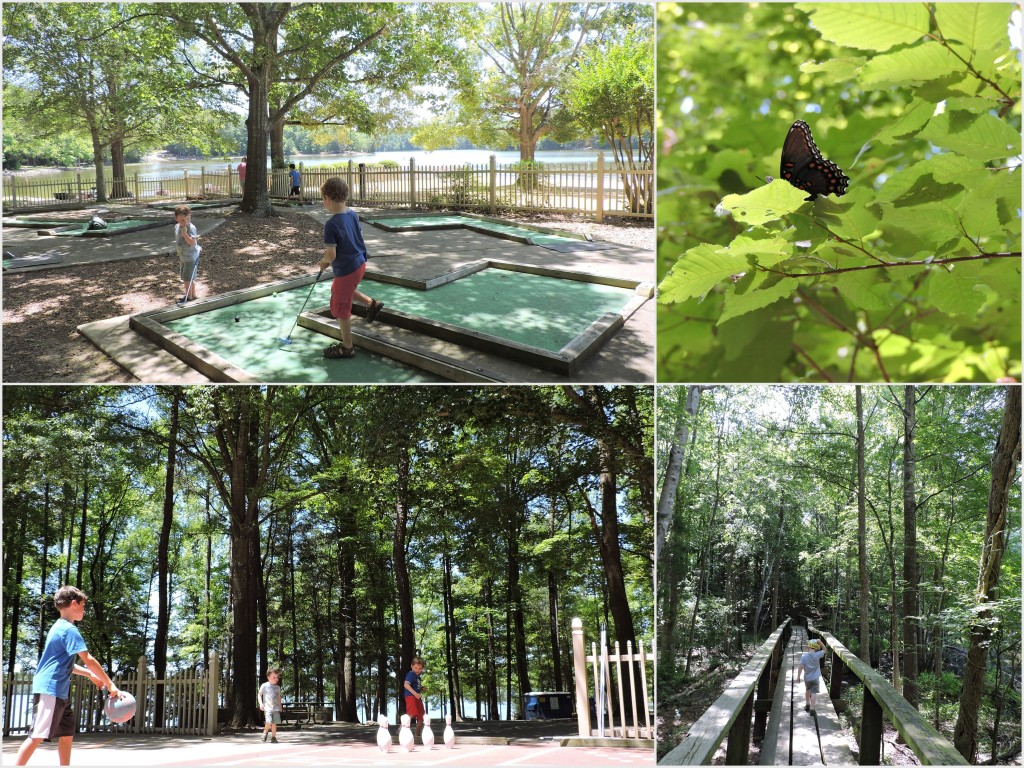 *Bonus: Andrew Jackson State Park
A bonus spot since it's not located in Waxhaw, but just a 15 minute drive (about 10 miles) will take you across the North Carolina-South Carolina border where you can dive into the history of this most interesting (and red-headed!) president, hike, and even take in a bit of art.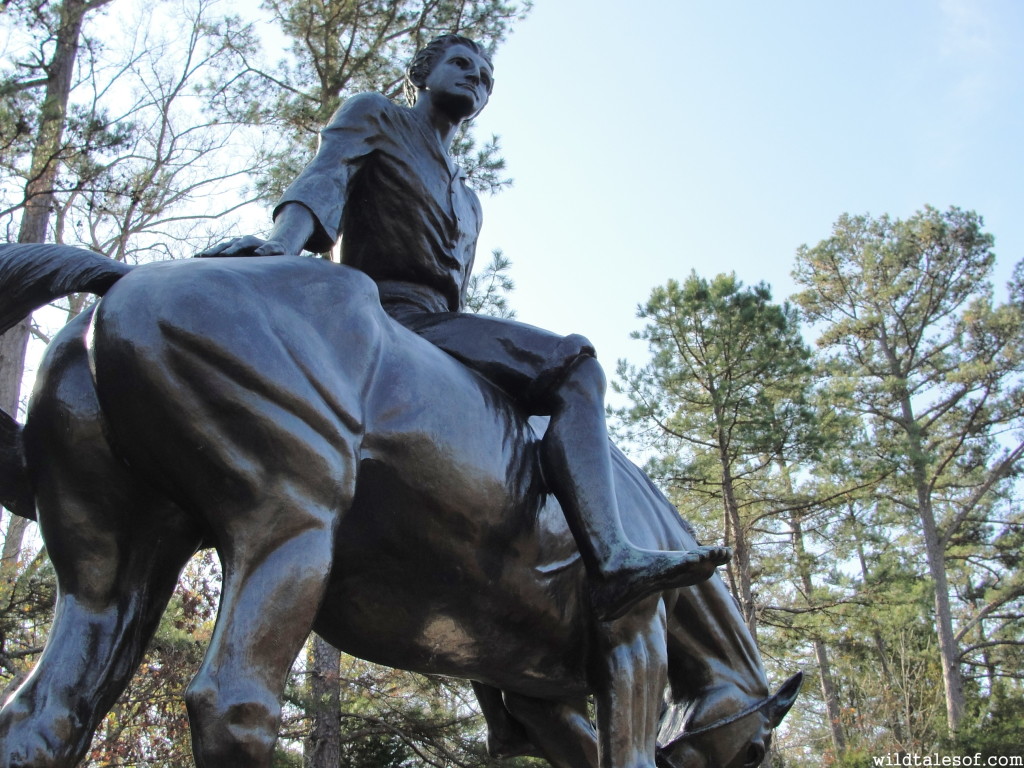 Where to Eat in Waxhaw
Crossroads Coffeehouse
While the kids enjoy the rocking chairs on the front porch, you can sip delicious coffee and (maybe) share one of their delicious cookies or pastries.  Milk shakes, smoothies, and hot chocolate are also available.  At Crossroads, they roast their beans in small batches, and take the act of crafting a perfect cup of coffee seriously.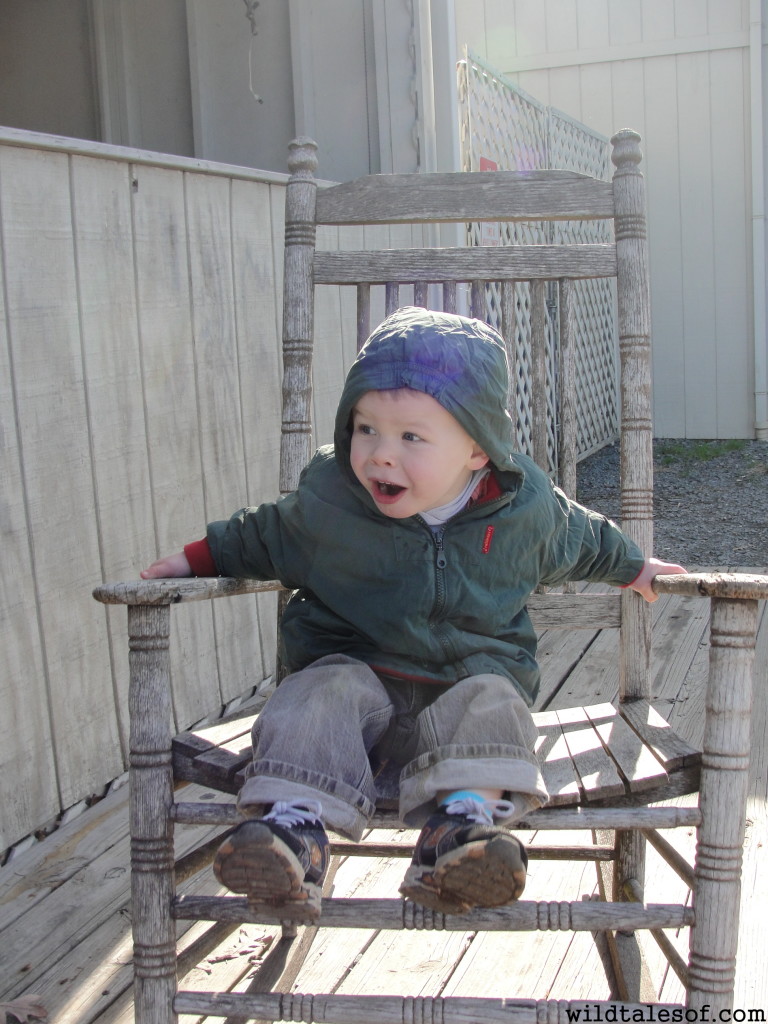 Maxwell's Tavern
The whole family (5 adults, 4 kids) dined at this popular downtown spot during our most recent visit, and the hosts and servers were accommodating and friendly.  Typical pub/grill food is served here, sometimes with a fun twist.  I couldn't resist that day's special: The Jiffy Burger.  Yes, a juicy hamburger topped with peanut butter and bacon.
Waxhaw Creamery
It can get a little crazy in here in the summer, especially during a record breaking heatwave, and there's not a lot of space inside, so we grabbed our cones in a hurry and headed to David Barnes Children's Park just a block or so away. Yum.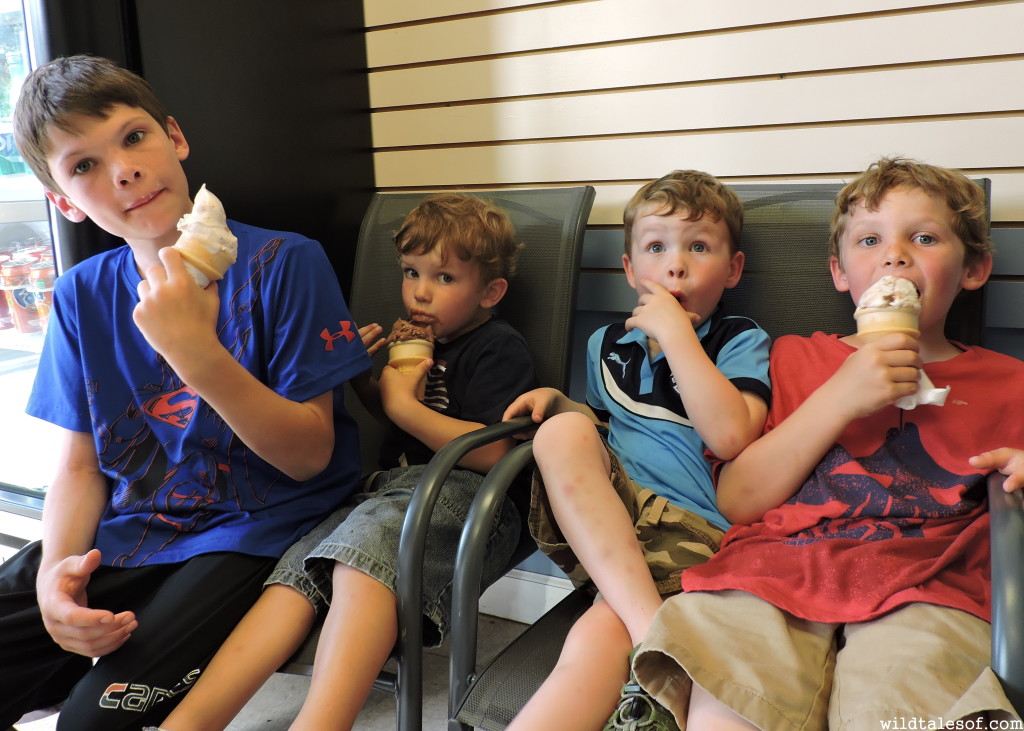 *Bonus: 521 BBQ & Grill
Yes, another bonus since it's not located in Waxhaw, but I highly recommend grabbing lunch or dinner here to truly get a taste of what Carolina barbecue is all about.  I stick with the standard large BBQ sandwich topped with lots of sauce, and always, always with a side of hushpuppies! A stop here after Andrew Jackson State Park makes for a great morning.
There's so much more to explore in Waxhaw.  Luckily, we'll be back & can continue to experience all that the region as to offer. Have you traveled to North Carolina? Tell us about your favorite places to visit!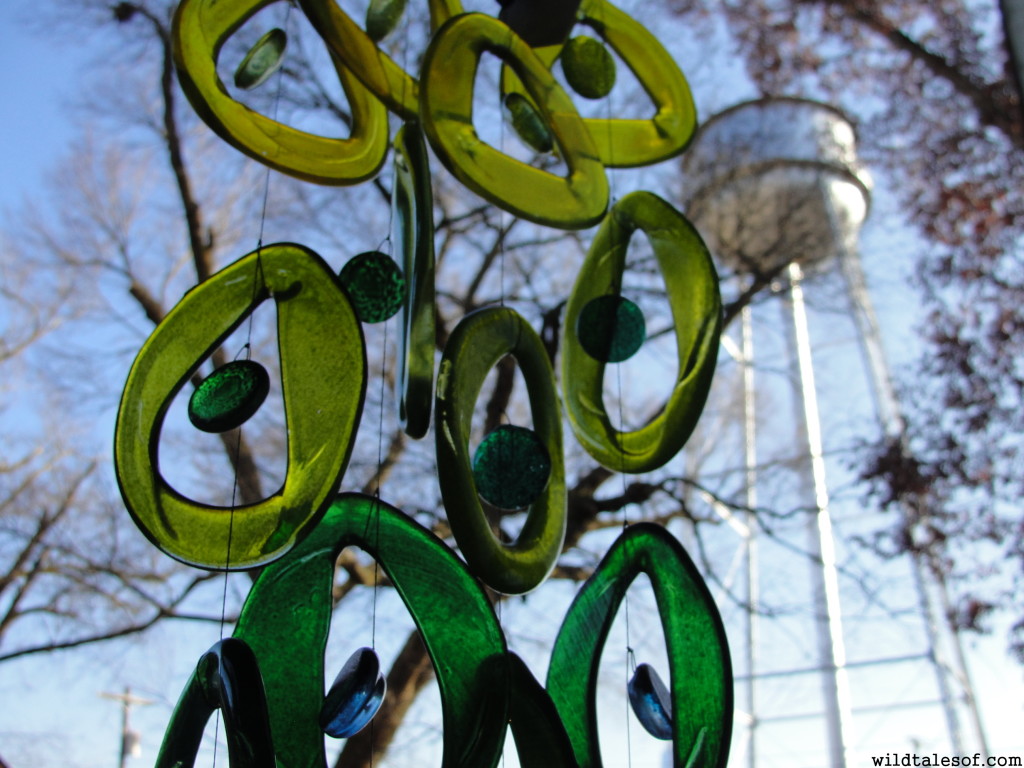 Come join the conversation! We'd love to have you join us on all of our adventures by "liking" our facebook page and following us on twitter! You can also keep up to date with each and every post by subscribing to the blog via email.