Even when we have the best of intentions, getting quality time outside with our kids can be a challenge.  I figure we all need a little inspiration, and some fresh ideas to carry on when the going gets tough, and you just feel like staying inside.
To help with motivation, each month I'm featuring a collection of families, and the unique activities that they engage in.  Weather and circumstances may differ, but my hope is that you'll gain a new spark of enthusiasm! You also might be able to brainstorm some ideas of your own to go explore the outdoors with your family.
This month, I reached out to families on instagram who were doing notable things, and asked them share where they live, the unique activity that gets them outside, what inspires them to get outdoors with their children, and a photo.
Families Get Outside in January
Rocks on a Frozen Lake: Stephanie from Raising Kids Wild
Our family of 6 just moved to Asheville, NC from California a year ago this month. To celebrate we have been satisfying our winter cravings by exploring this season's best offerings including my youngest's new favorite, throwing rocks onto frozen rivers and lakes–we love hearing the different sounds the rocks make on frozen water! Experiencing activities in cold weather like this is another way we try and expand our love and comfort level outdoors even further.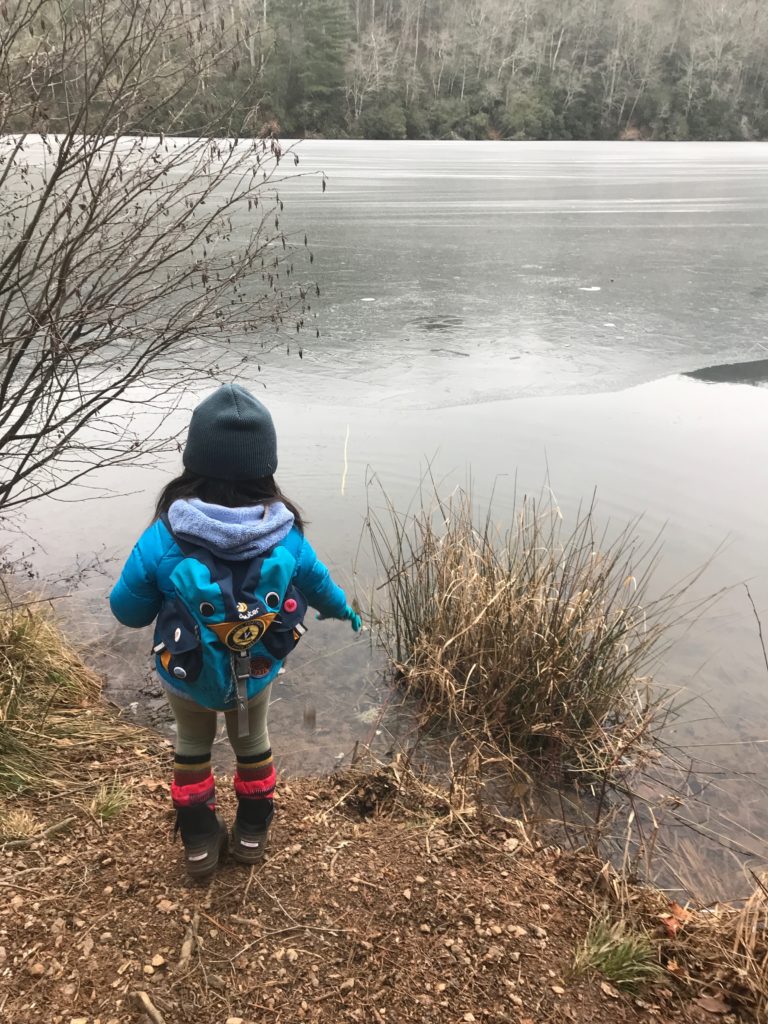 Cracking holes in the ice (for deer!): LoriAnn
I'm LoriAnn in Oklahoma City, OK. I live in an urban neighborhood near downtown, but we're just a short drive from city parks with wilderness areas, including one where I both lead outdoor play classes (with Tinkergarten) and frequently meet friends for hikes and "forest school days." We parents let the kids guide the way, and make our own discoveries with the help of field guides and observation skills like those described in my favorite book Coyote's Guide.
I'm going through the second level of Wilderness Awareness School's Kamana Naturalist Training Program right now, and have been especially focused on mammal tracking this month. After a hike with friends during which we discovered a frozen stream, my kids (age 7 and 5) were playing on the thick ice (quite unusual here in central Oklahoma!) when they stopped and pointed out deer tracks on both banks. I was focused on listening for bird calls until I saw them selecting sticks sturdy enough to break through the ice. I thought of the opening scene in Frozen, but they had another idea — "We're making holes for the deer to get water. See? Their tracks came right past here and it was frozen so they couldn't get any!" I was touched by their thoughtfulness, and glad we'd gotten out that blustery morning for them to have this idea and experience!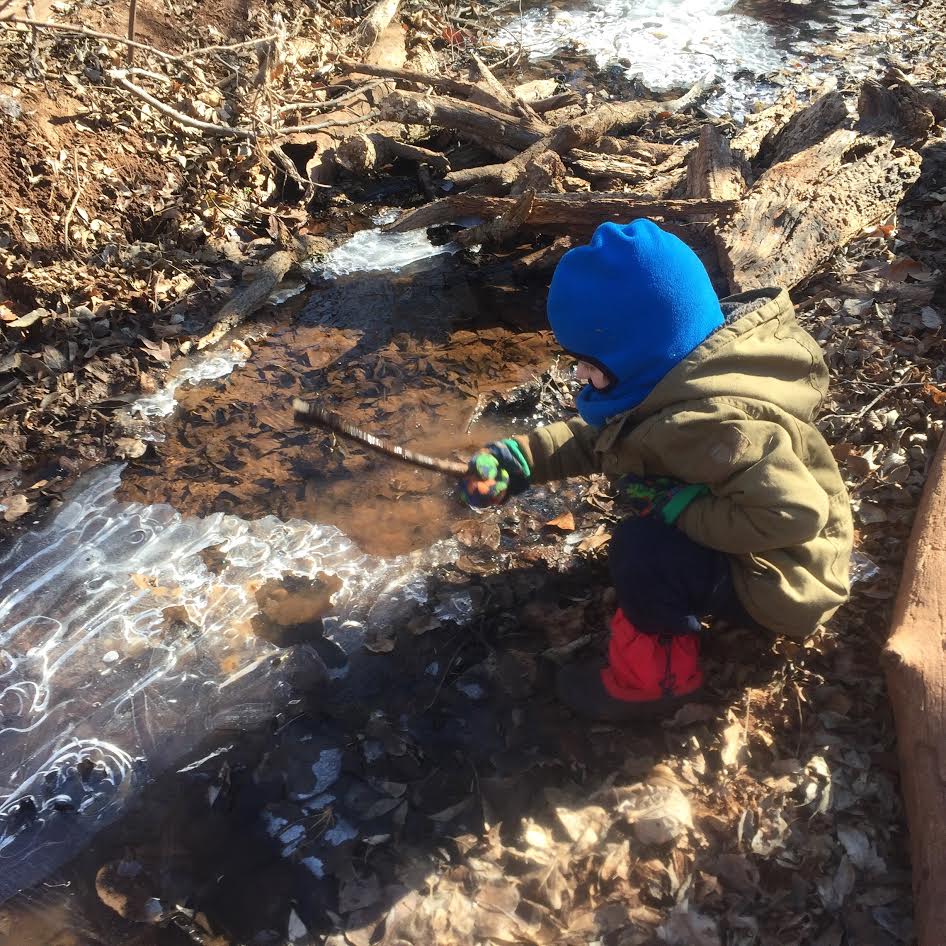 We are Madeline and Chad, with our 2 children Sydney (age 10) and Grant (age 7).  We live in San Diego, California, and have the pleasure of being able to enjoy the outdoors all year round, which is one of the main reasons we moved here about 20 years ago.  We thought there is no better place to live than a top vacation destination!  We blog about our adventures locally in San Diego as we explore and take advantage of our wonderful city, in addition to sharing about our travels that we frequently take to other amazing parts of this world!  Our goal is to  inspire others to explore San Diego and beyond.  We've raised our kids to love the outdoors, whether that's hitting the beach, checking out local tidepools or going on a hike…we try to squeeze this stuff in between school, sports, dance class, etc. and it really helps us stay grounded.
We love the San Diego winters, as it brings a sense of calm to our city, the sunsets are absolutely stunning, and you can still enjoy the outdoors.  One of our favorite activities is to go to the beach around sunset to hopefully catch the spectacular pink and purple hues that light up the winter sky, and our kids take advantage of the man-made sand dunes that are built in the winter to shelter the high tides.  They grab their boogie boards and do the San Diego version of sledding, down the sand dune.  It's such a great way to end the day, happy parents watching the sunset and seeing their kids giggle, and kids getting along, pushing each other down the hill, trying new sledding and "sand surfing" tricks, and getting covered in sand!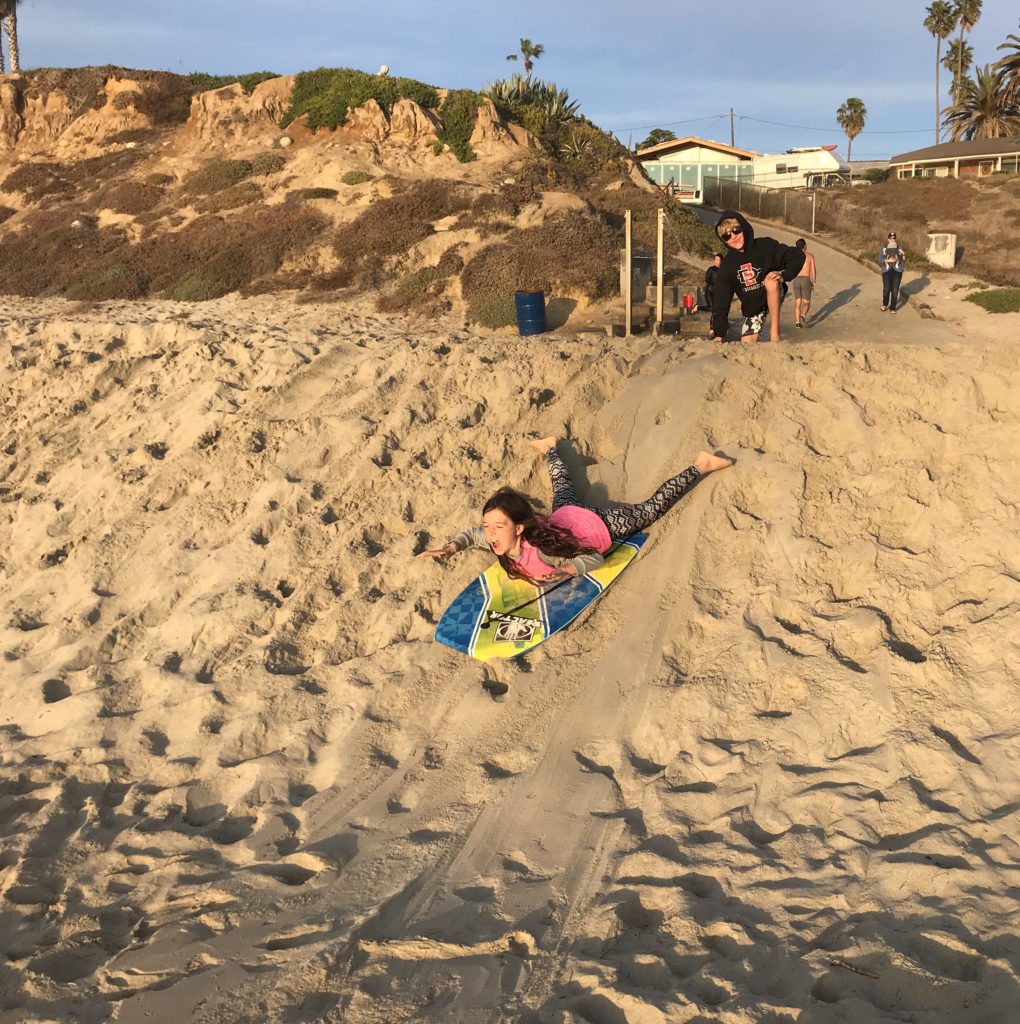 My name is Jess Harcombe Fleming and we're based in Calgary, Alberta, at the foothills of the Canadian Rocky Mountains. We spend every weekend exploring the outdoors. Being out in nature together as a family keeps us connected, grateful and reminds us that creating experiences are more important to us than the acquisition of things.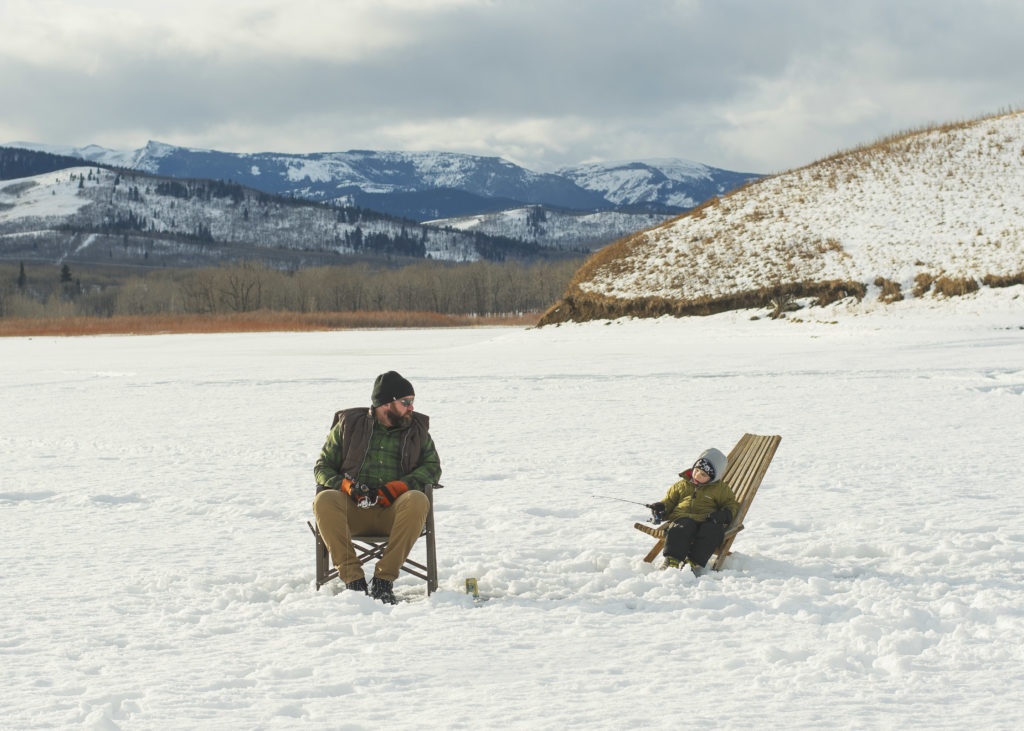 I'm Nancy, originally from India but moved to Regina,SK, Canada to join my husband after marriage. I have two beautiful kids – a boy (2.5-year-old) and a girl (1-year-old). Being born and brought up in a tropical country, Canadian winters scared me. I would turn into a couch potato when the temperature dipped below zero. But after my babies became energetic toddlers it was becoming more and more challenging to keep them bounded between four walls without major meltdowns. So, I mustered all courage, put on my layers and ventured out with them. No matter how cold it was, they seemed to be happy and content outside. Surprisingly, the fresh, natural air did more good to me than to my kids. I realized being out, and one with nature was refreshing to my mind and soul.
We are not avid hikers or passionate skiers, but we are outdoorsy in own simple way. Outdoor play doesn't have to be complicated. Sometimes all we need are a few sand toys and lots of snow. Even stones and sticks make great sensory objects and keep kids occupied for hours. But I should warn you; Mother nature is incredibly addictive! Once you start going out, you can never quench your thirst for her, and you will keep wanting more.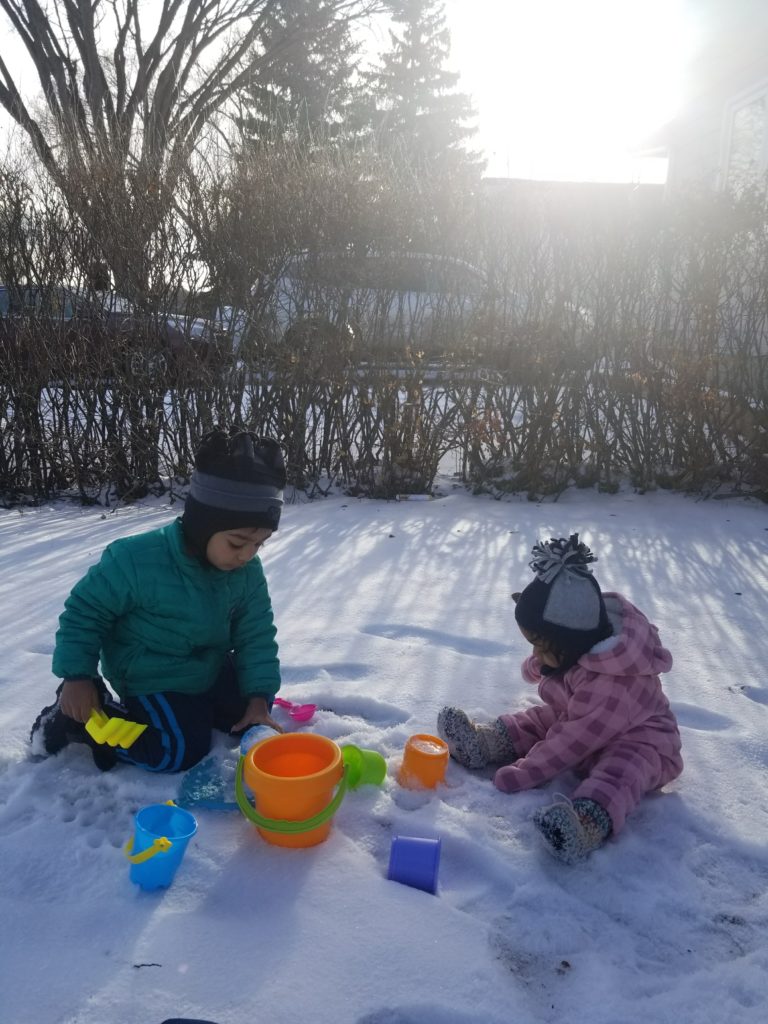 A very special thank you to all the families who participated in this month's edition of Families Get Outside! Make sure to click through to their blogs and instagram pages for more amazing inspiration!
How are you getting outside this January? We'd love to hear about your favorite ways to explore the outdoors with your family!
Come join the conversation! You can keep up to date with each and every post by subscribing to the blog via email. We'd also love to have you join us on all of our adventures by "liking" our facebook page and following us on twitter! If you enjoyed this post, please "like it", "tweet it" or "pin it"!