"In seed time learn, in harvest teach, in winter enjoy."
–William Blake
We're all about embracing what we've got, and looking for the beauty in even the darkest and gloomiest times.  Winter can get a bad wrap from some, especially once the holidays have passed, but over the  few weeks, we've been on the look out for it's unique and lovely characteristics.
In this winter scavenger hunt (with printable), we've compiled 12 of our favorite "items" from our search.  We hope you might find it useful in adding a little fun and adventure to your routine this winter season! And remember, since the solstice has passed, the days are only getting longer! Hooray!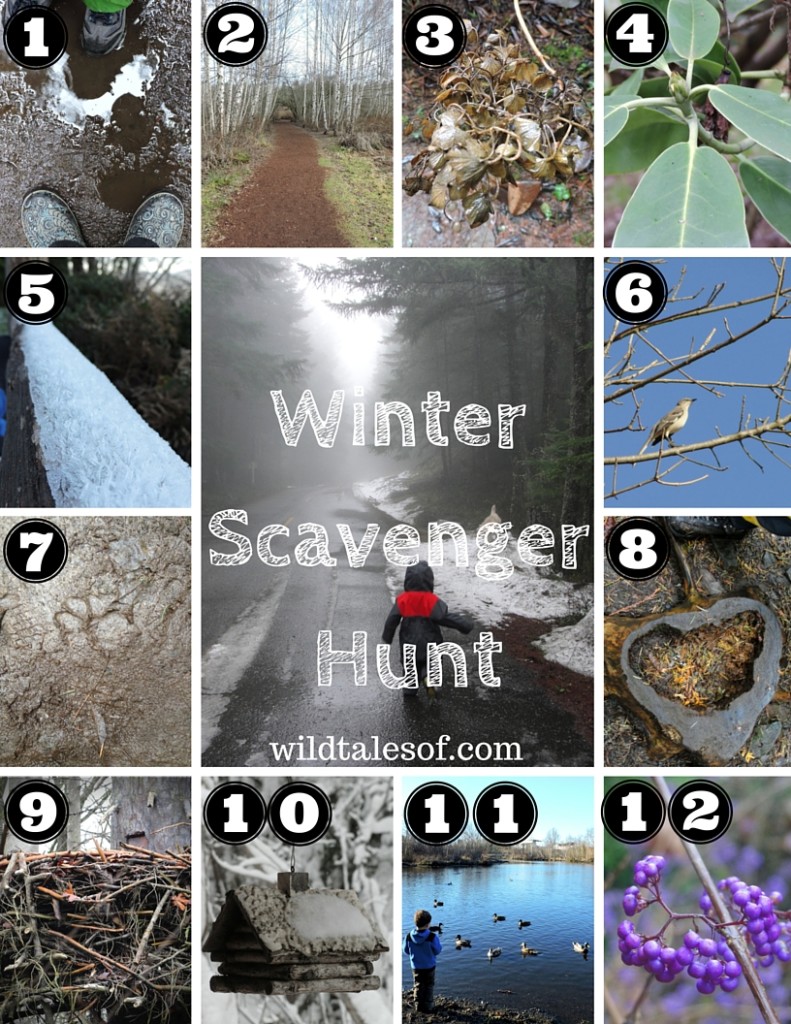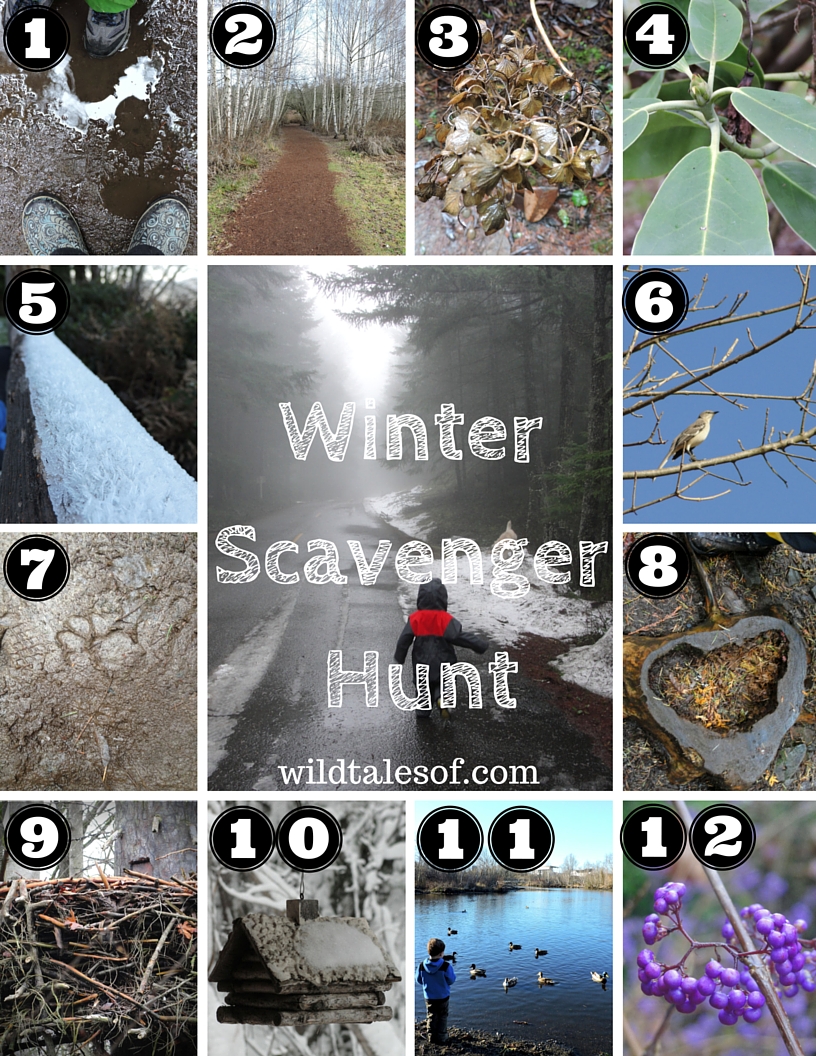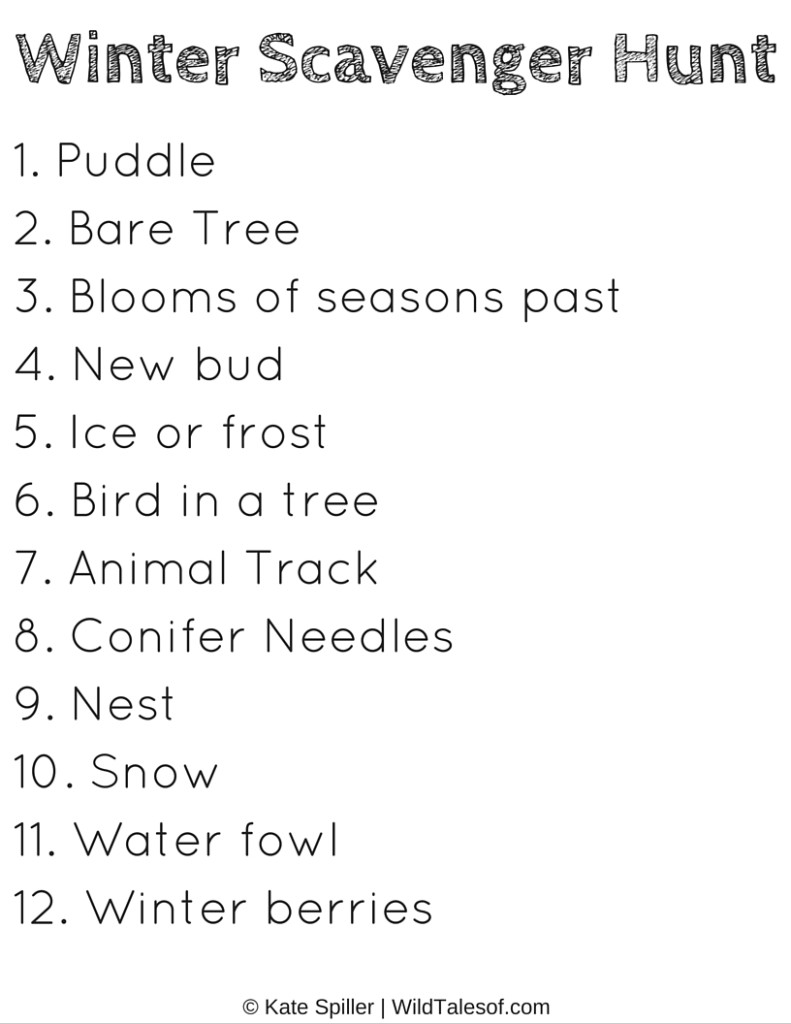 About the Winter Scavenger Hunt
The items do not need to be found in any particular order or on the same day!  Feel free to mix it up, and find the winter items in an order that works best for you!
Kids can color or shade in the number in the left hand corner of each photo when that particular item is found.
Have fun, and enjoy exploring outside in winter!
To print the Winter Scavenger Hunt
What is your favorite thing about winter? We'd love to chat in the comments. You might also love our Seattle Scavenger Hunt for Kids!
Come join the conversation! You can keep up to date with each and every post by subscribing to the blog via email. We'd also love to have you join us on all of our adventures by "liking" our facebook page and following us on twitter! If you enjoyed this post, please "like it", "tweet it" or "pin it"!