Last month we visited family in the Carolinas.    Like much of the rest of the country, the Charlotte area was experiencing extremely hot weather even for their typical early summer standards.  In fact, while we were there, a record was set for highest temperature on that particular day.  A high of 99 degrees beat out the old record of 98 degrees set back in 1890!
Heat alone is almost manageable.  What makes these conditions almost unbearable though is the humidity.  The sticky muggy thick air that makes you just want to head for the hills, or at least just run inside to some nice cool air conditioning.  I always compare the feeling to being wrapped in a warm cozy blanket.  At first it might feel almost doable, but after awhile, nobody wants a blanket around them when it's already burning hot!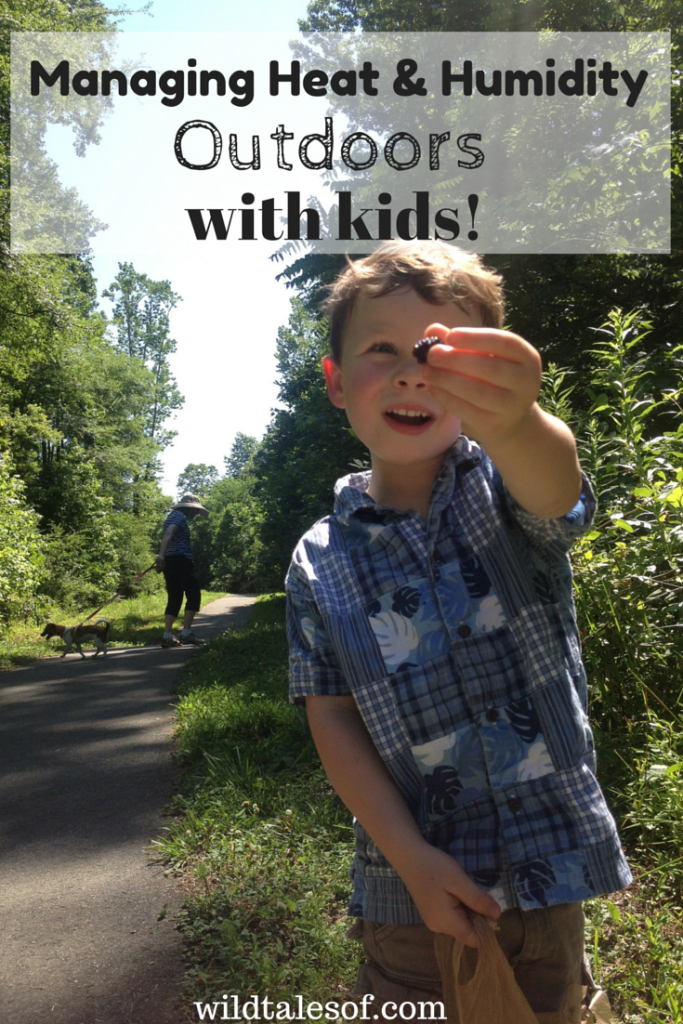 We're not people who like to be cooped up though, so I'm thankful that were still able to get out and about and enjoy the outdoors.  By living through the experience, and observing how my sister handles the weather with her 3 active boys, we came up with quite a few ways to make the most of the heat and humidity while still staying happy outdoors.
1. Water Play.
When you're in the backyard of a new neighborhood where the trees are not mature enough to provide much shade, the heat and humidity can catch up to you fast.  Add in some water play though, and it not only makes things a whole lot more fun, but you forget all about that uncomfortable mugginess when your soaking wet! My sister equipped each boy (Bergen + his 3 cousins) with a water gun and set out a bucket of water for easy refilling. The boys went crazy on each other while the adults just sat back and watched the fun unfold.  If we got sprayed "by accident"? No need to panic.  We were probably better off.
2. Frequent Visits to the Pool.
It may seem like a no-brainer, but sometimes we just don't make the time to get all the gear together and head to the swimming pool.  Lucky for us, my sister's neighborhood pool was just a quick walk away.  I loved taking the time to pack snacks and drinks to enjoy during breaks from splashing, and even more I love how much pool time wears the kids out so sleep comes so much easier.  Also, don't underestimate the size of that pool! Kiddie pools in the backyard, and wading pools at the local park can be almost as refreshing!
3. Spend time on the Water.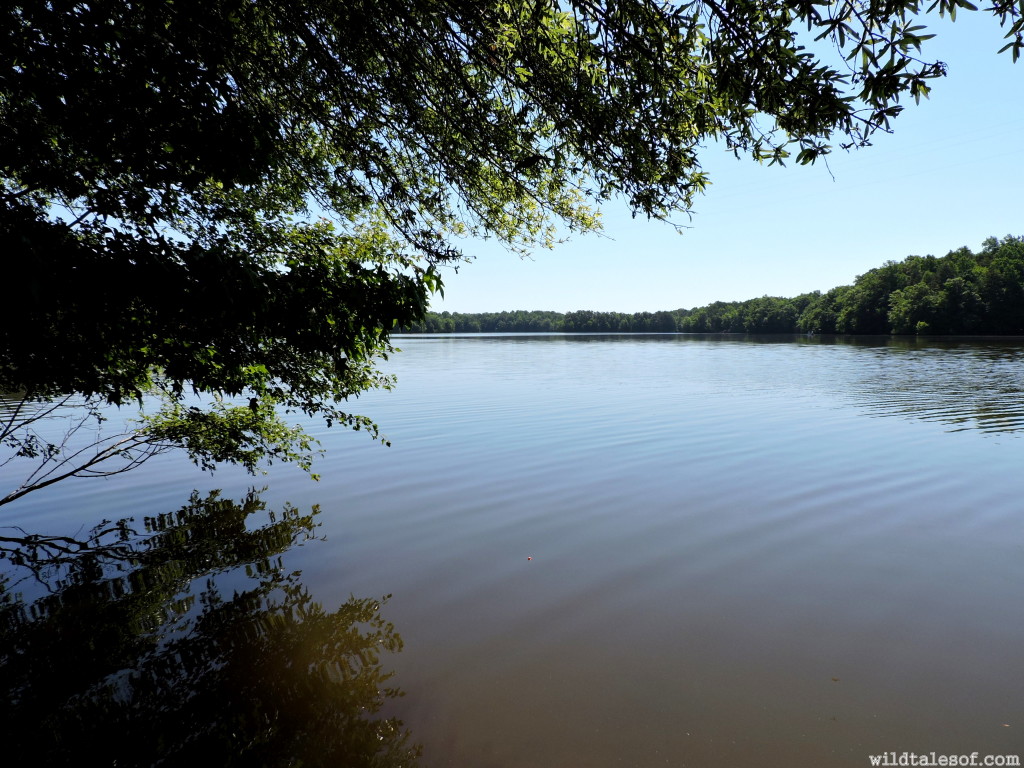 Swimming pools are great and all, but the real beauty of nature comes through at the creeks, lakes, and oceans that are close to our locale.  During our recent visit to the Carolinas a visit to the Atlantic Ocean would have been preferable.  However, since the closest beach is about 3 hours away (too far for this trip), we made do with a small lake at one of the local parks nearby.  Being on the water really does make a difference in terms of getting a break from the humidity.  Just don't go kayaking or paddle boating out in the middle of the lake with the hot sun beaming straight down on you! I'm sure glad we stuck to the shore.
4. Shaded Playgrounds.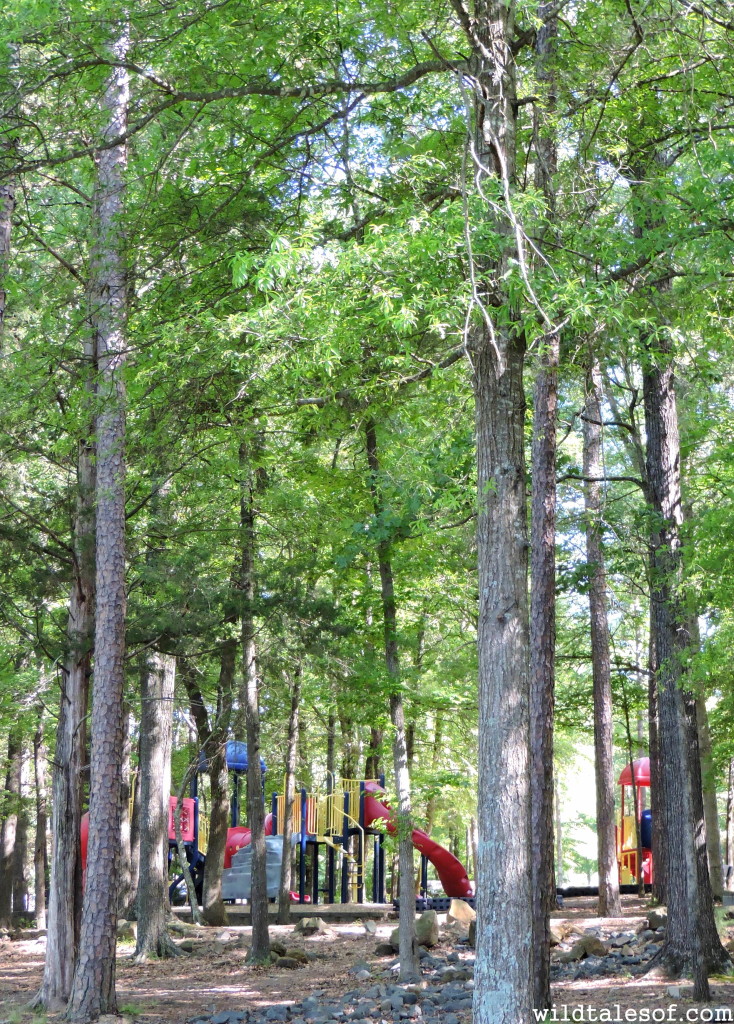 Shaded playgrounds are a lifesaver for surviving the humidity with kids! I'm so glad my sister knows her town well, and picked out spots that were bearable and actually quite pleasant, especially knowing how much fun the kids were having together.  Play areas with a generous tree canopy are ideal!
5. Shaded Hikes.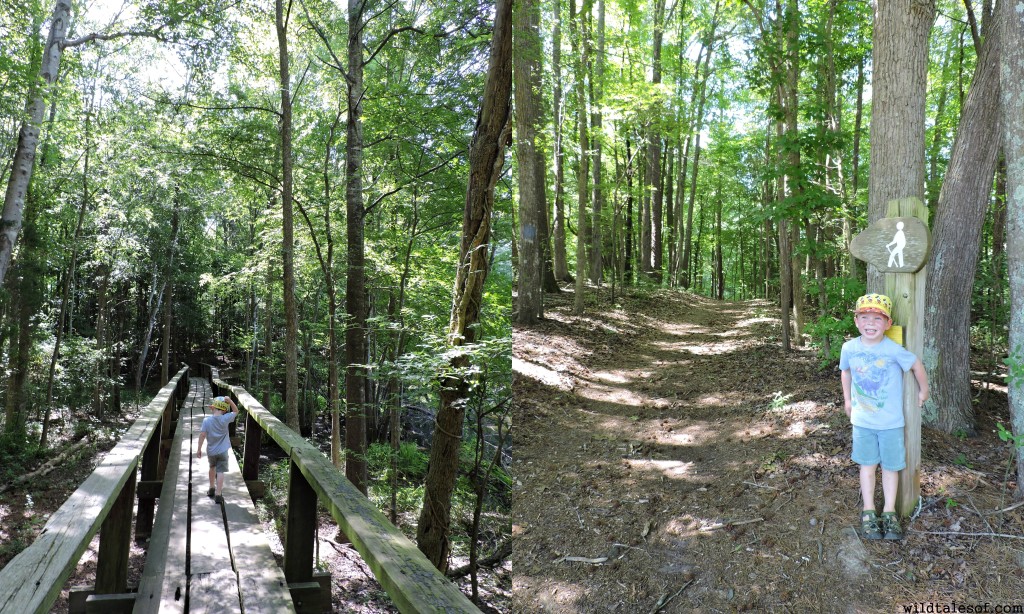 Just like those shaded playgrounds, a nice shady hike allows everyone to get some of that restless energy out while still maintaining a somewhat reasonable temperature.  While visiting my sister, we chose a forested hike that roughly followed the lake shore.  This made for some nice views, and provided us with opportunities to dip our feet into the water if we felt so inclined!
Earlier in the week, an impromptu walk along some of the paved pathways (also very well shaded) in her neighborhood provided some really nice outdoor time.  And to top it all off, we picked wild blackberries along the way–a refreshing treat rewarding us for our good effort to get out in nature.
6. Indulge in Delicious "Hot Weather" Foods.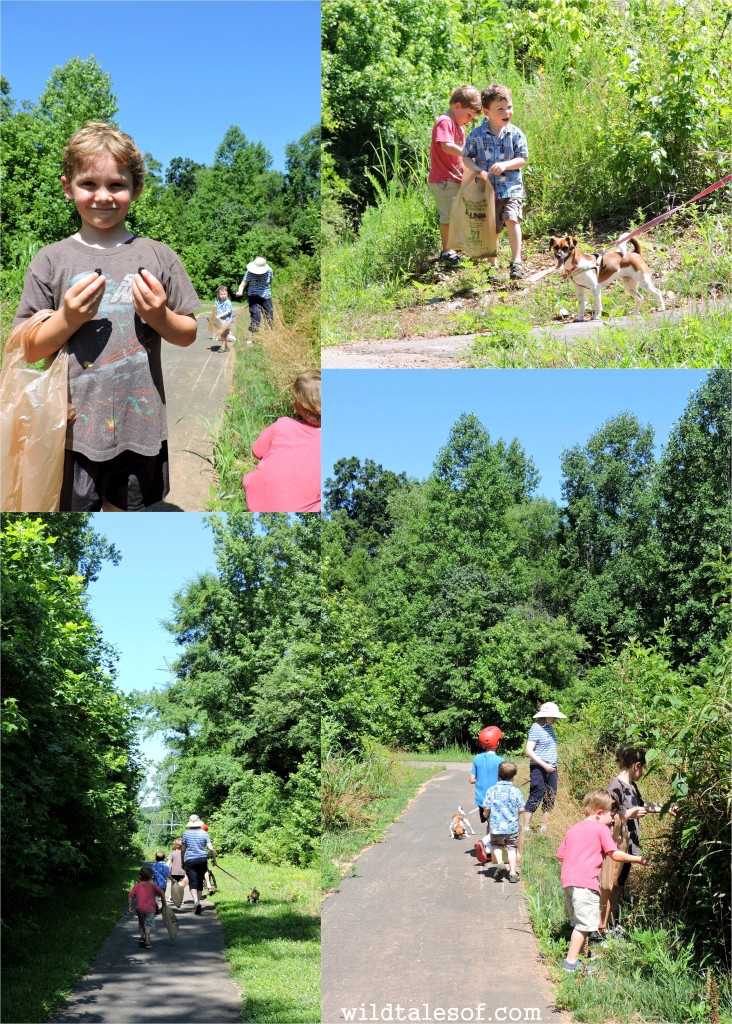 Here are some of the foods we enjoyed that also seemed to cool us down, plus a few more ideas that come to mind:
Fruit, especially watermelon, frozen grapes, and berries
Ice cream!
Popsicles
Salads
Fresh veggies like tomatoes, peppers, & peas
7. Hydrate!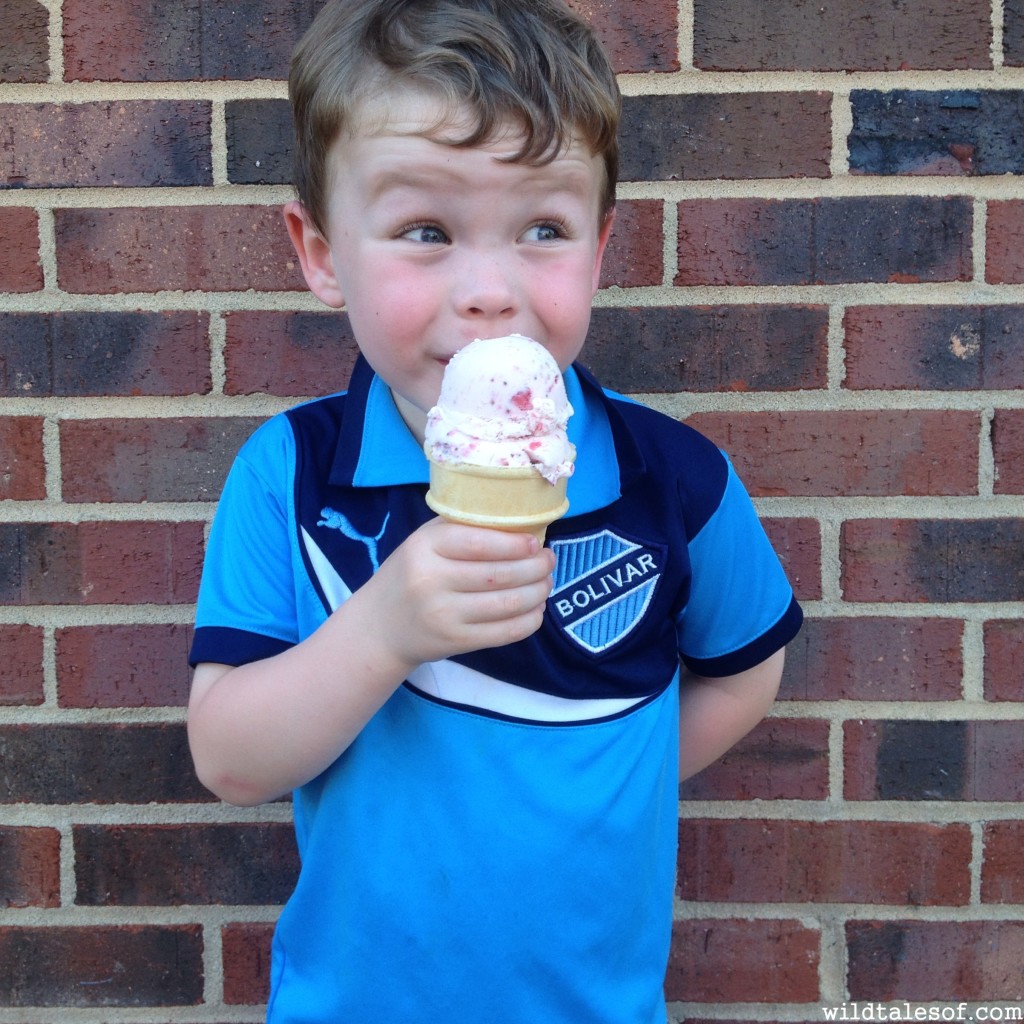 I felt like I was drinking constantly during this trip, and even though sometimes that was a glass of wine or a beer, it really did make all the difference in my comfort level.  It was so important for Bergen and Georgia's comfort as well.  With all that activity (mainly from Bergen, of course), staying fueled and hydrated is even more important.  Hydration can sometimes get away from kids though because they are so busy.  Making a point to take breaks helped curb meltdowns, and allowed us to keep going strong for the remainder of each day.
Do you live in a super humid climate or are you visiting one this summer? What are your tips for still enjoying the outdoors?
Come join the conversation! You can keep up to date with each and every post by subscribing to the blog via email. We'd also love to have you join us on all of our adventures by "liking" our facebook page and following us on twitter! If you enjoyed this post, please "like it", "tweet it" or "pin it"!