What do your kids naturally gravitate towards when your out on a walk or hike? For my 5-year old son, it's sticks. He turns them into walking poles and imagines he is some kind of magical-being, such as a fairy or sorcerer.
A few weeks ago on a walk with friends, I noticed so many fallen branches and sticks on and around the trail.  Those sticks combined with some enthusiasm that needed "directing", I decided to challenge Bergen to collect sticks of a certain size for a few projects.  Winter seems to be the time to find an endless supply!
One of the projects I shared recently was our alphabet twig books.  Today I'm sharing our twig crafts–stars, snowflakes, and other formations made out of sticks, yarn, and treasures.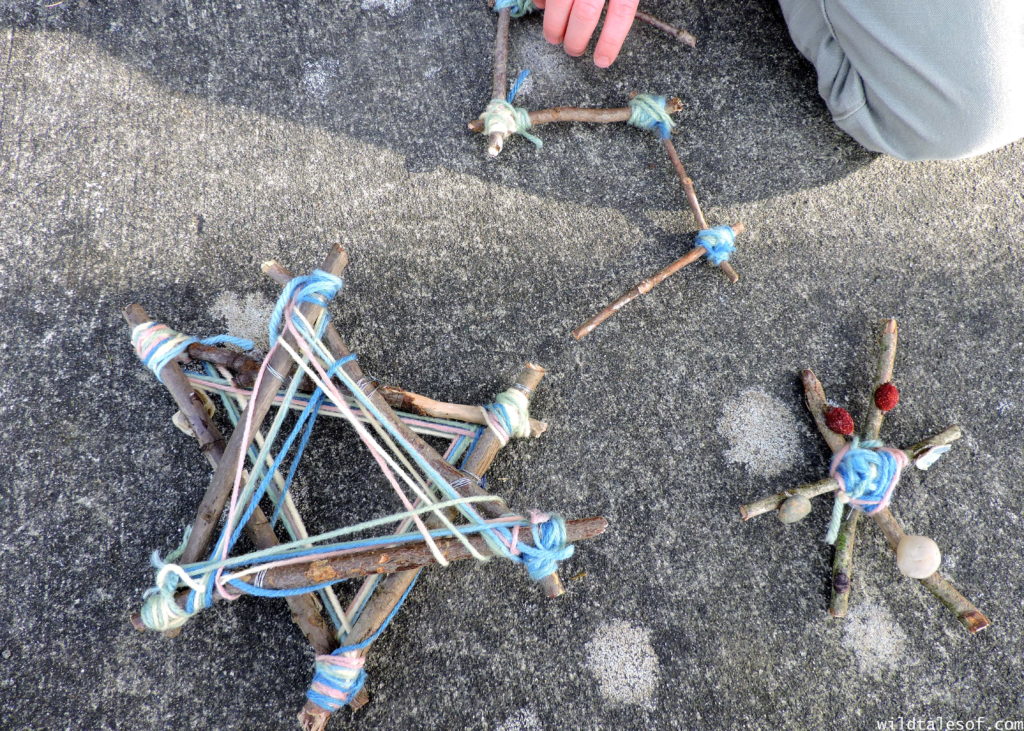 Twig Crafts
Supplies:
twigs/sticks
yarn
glue
treasures (small rocks, shells, acorns, nut shells, etc)
Here's how we made our twig creations:
Search for twigs and sticks that are about a half of an inch in diameter.  This is an adventure/project in itself!
Trim the twigs and sticks you find to a size that seems reasonable to work with.  We found that anywhere from 5 to 8 inches was suitable.
Figure out what you'd like to make, and lay it out.  We tried stars, snowflakes, and experimented with numbers and letters
Use wire to attach the ends of the sticks together.
Wrap yarn around the wire to secure even more, and add color to your creation.  Bergen also liked wrapping the yarn all the way around the stars and snowflakes, "like a spiderweb".
Glue treasures to your creation!
Have you crafted with sticks? Tell us about what you made, or what you plan to make!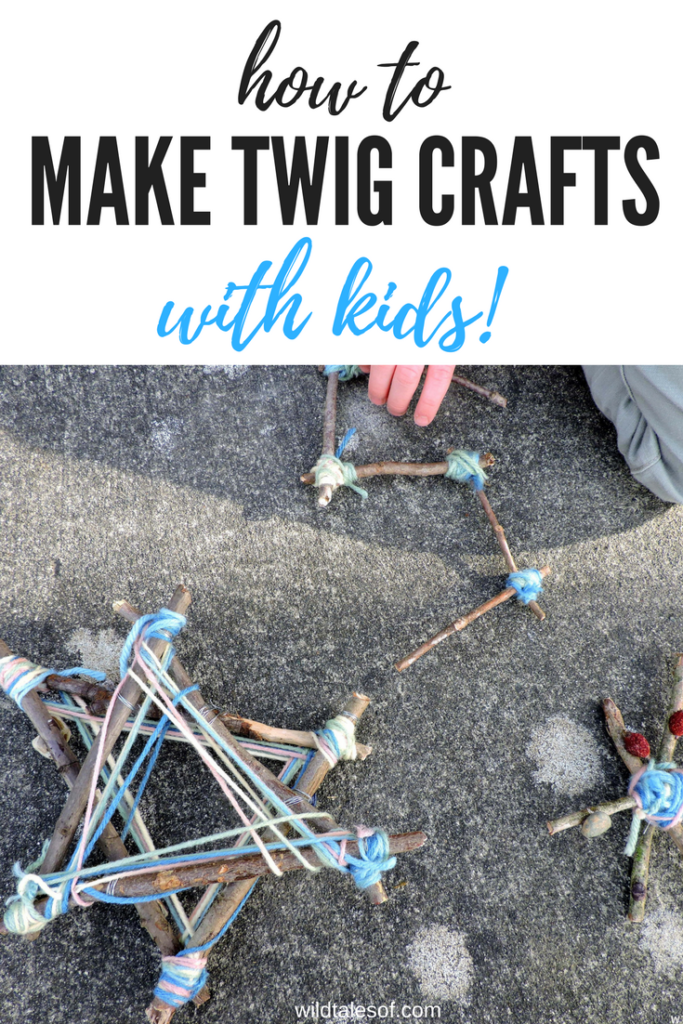 Affiliate links are used in this post to point you toward materials we used to complete this project.  If you purchase through our special links, we'll receive a small commission that goes toward keeping the blog running.  Thanks for considering!
Come join the conversation! You can keep up to date with each and every post by subscribing to the blog via email. We'd also love to have you join us on all of our adventures by "liking" our facebook page and following us on twitter! If you enjoyed this post, please "like it", "tweet it" or "pin it"!