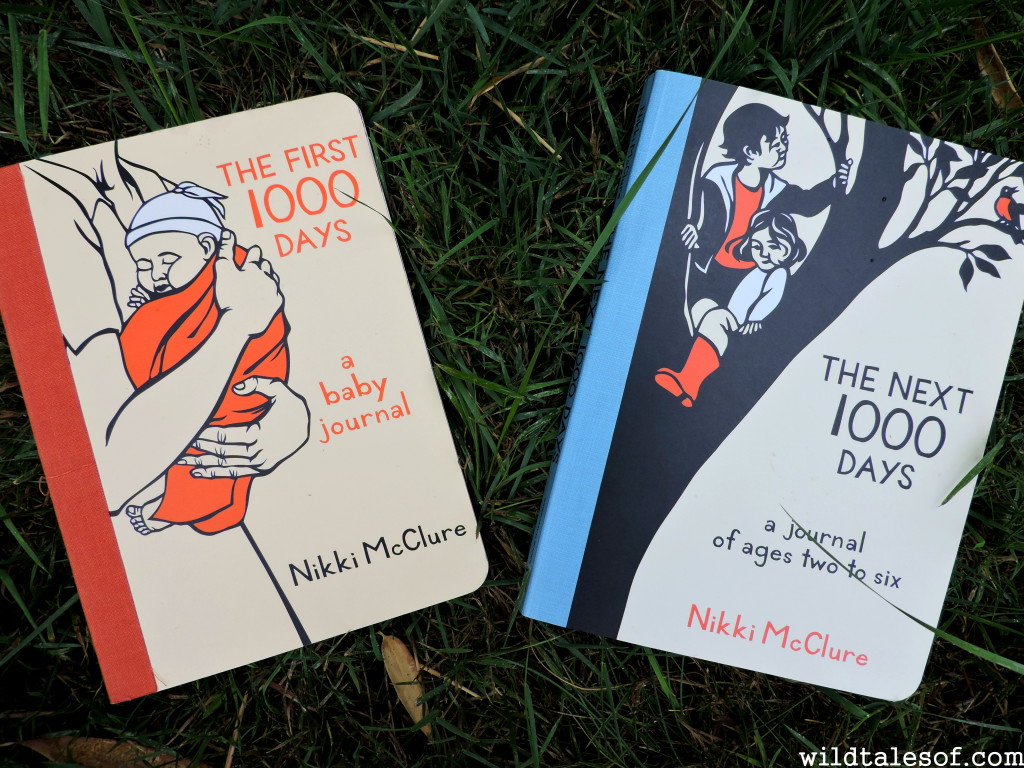 When Bergen (now almost 4 years old) was a baby I had intentions of regularly recording in his baby book.  For whatever reason, while he has some information in that first book, it just wasn't something that I did a great job of keeping up with.
Believe it or not, Georgia (8 months) actually has more facts, figures, and updates in her baby book even though she comes with the label of "second child".   I owe it all to Nikki McClure, and her beautifully simple baby journal, The First 1000 Days.  And to my rescue, I get a second chance with Bergen since the fantastic paper cut artist also has a child journal called, The Next 1000 Days for ages 2 to 6 years.
What's to Love?
Just the right amount of structure and openendness for me: I find myself grabbing each of the journals to quickly jot down updates, milestones, and anecdotes often, and at the same time I don't feel limited to just recording the big milestones like height, weight, and all those "firsts".
Space to get creative: Many pages are wide open with just a short prompt or heading, which means there's room for photos (cropped), drawing, and varied writing sizes and styles.
Size (7.5 x 5.5 inches): The books are substantial enough to make a great keepsake, but small and light enough for me to bring them along on trips and adventures.  It's often on the road that I find snippets of time to reflect on Bergen and Georgia's growth, and I love that I record these thoughts on-the-go (before they are forgotten!)
Developmentally Appropriate: Especially with the 2nd journal (The Next 1000 Days), Nikki McClure is spot on in her journaling ideas.  Some of the prompts from year 3 include, "where you keep your special treasures", "who you pretend to be…" and "forts we build and imaginary worlds we make".  It's so easy to add to these pages, because the author has such a great grasp of the typical characteristics of each age.
First 1000 Days…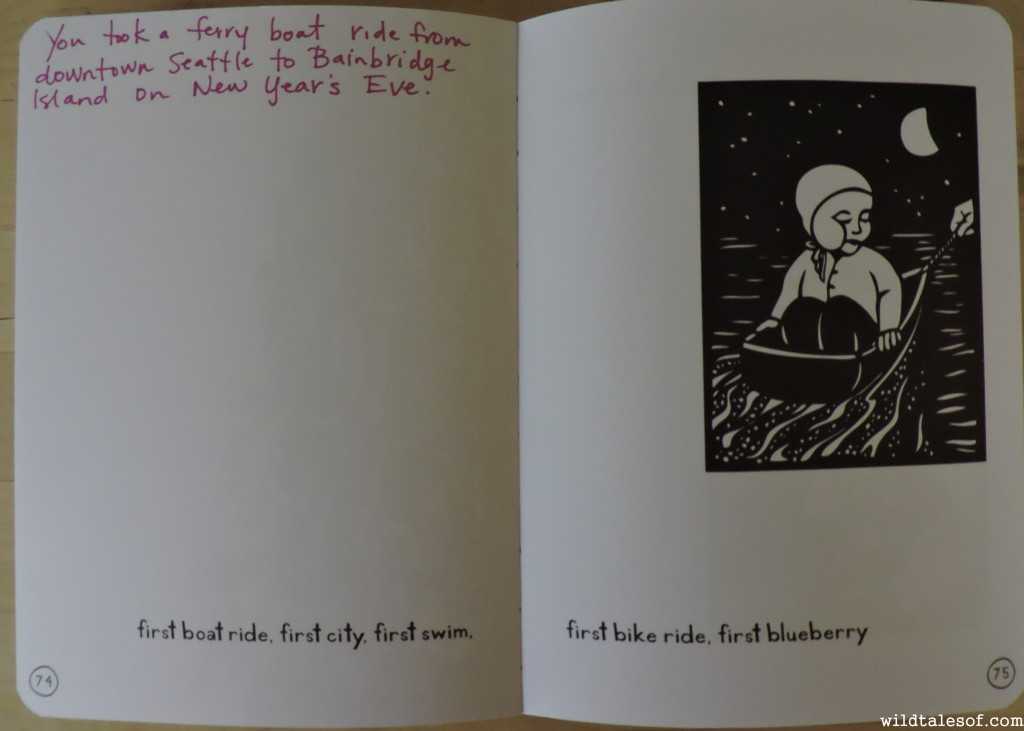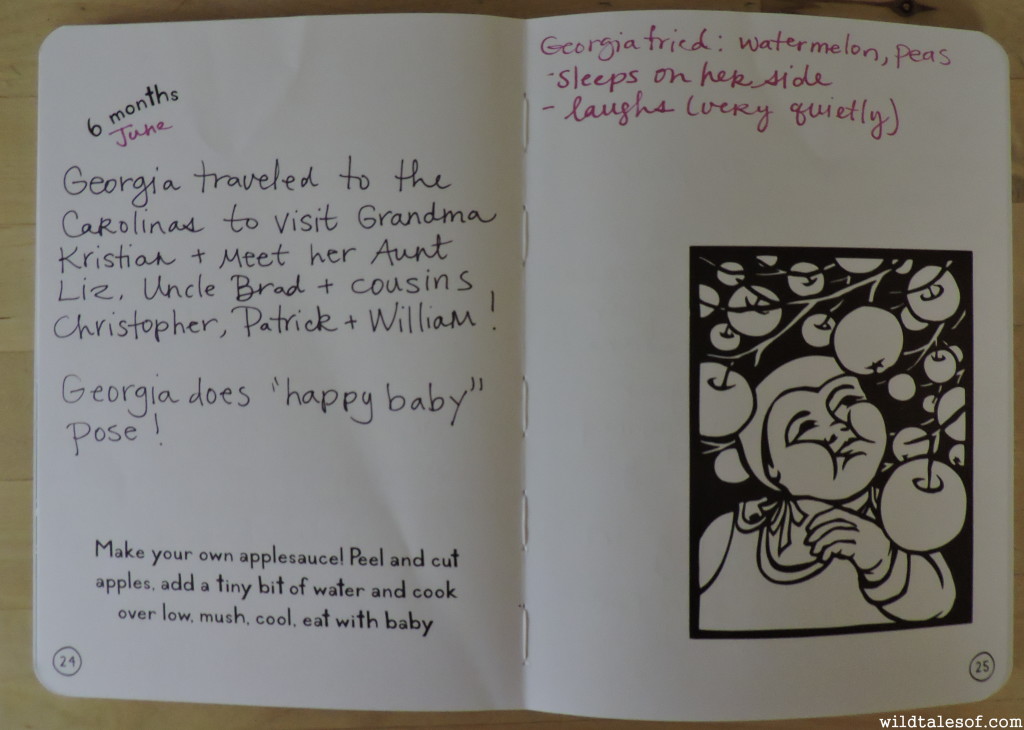 Next 1000 Days…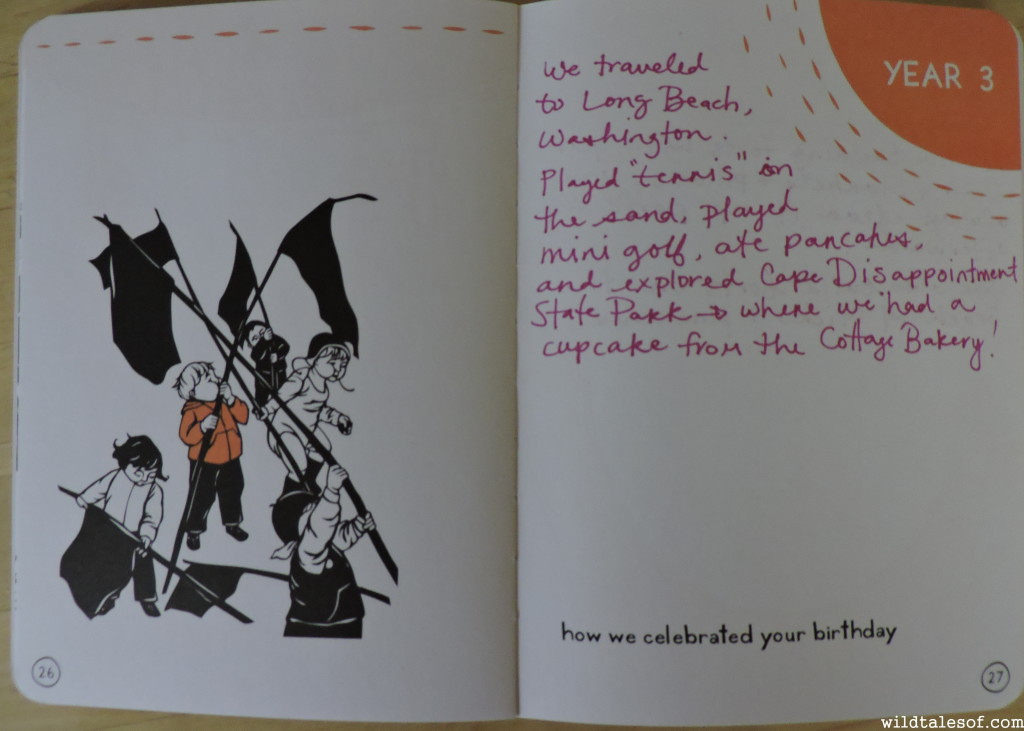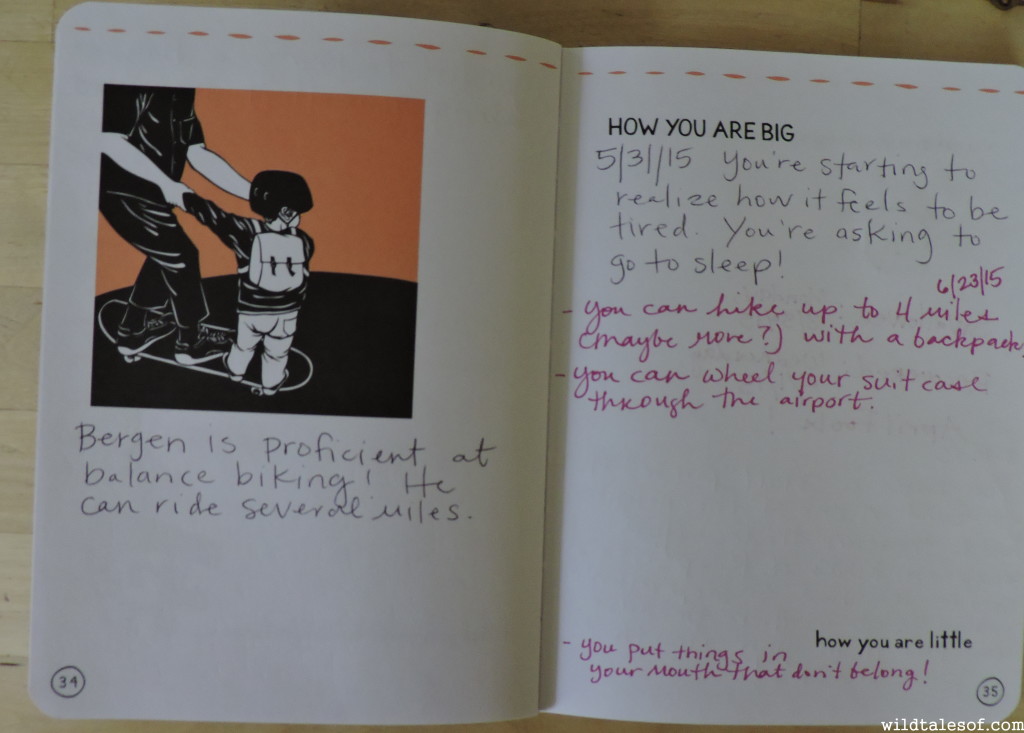 Info to Know:
Format: Trade Paperback, 7.5 x 5.5 inches, 128 pages
Retail cost: $15.95 each
To Purchase:
Do you have a favorite baby book or journal? What are your tips for keeping up with them?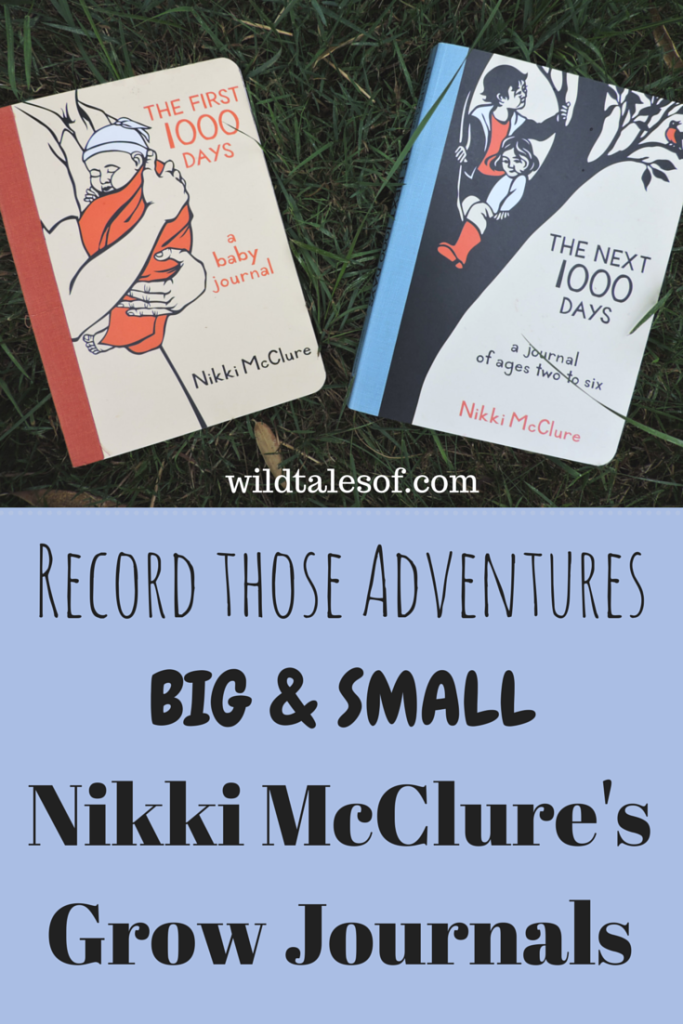 Disclosure: Thanks to Sasquatch Books for providing me  with a copy of The First 1000 Days & The Next 1000 Days for purposes of review. All opinions expressed here are my own.  Affiliate links to our Amazon store are also used. If you purchase the books through our link, we'll receive a small commission at no extra cost to you. Thanks! 
Come join the conversation! You can keep up to date with each and every post by subscribing to the blog via email. We'd also love to have you join us on all of our adventures by "liking" our facebook page and following us on twitter! If you enjoyed this post, please "like it", "tweet it" or "pin it"!