As a mom of two, I've been learning about the benefits of wool for children for a couple of years now.  Merino wool is a particularly good choice for kids because it does not tend to have the uncomfortable itchy feeling that can come with other types of wool.  Specifically, we love the merino wool clothing from Chasing Windmills, and the cozy wool pants from Ella's Wool.
Unfortunately for me though, other than wool socks, I hadn't added much wool into my own outdoor gear.  When I was contacted by Ibex Outdoor Clothing to try out some pieces from their 2017 Spring Line, I was intrigued.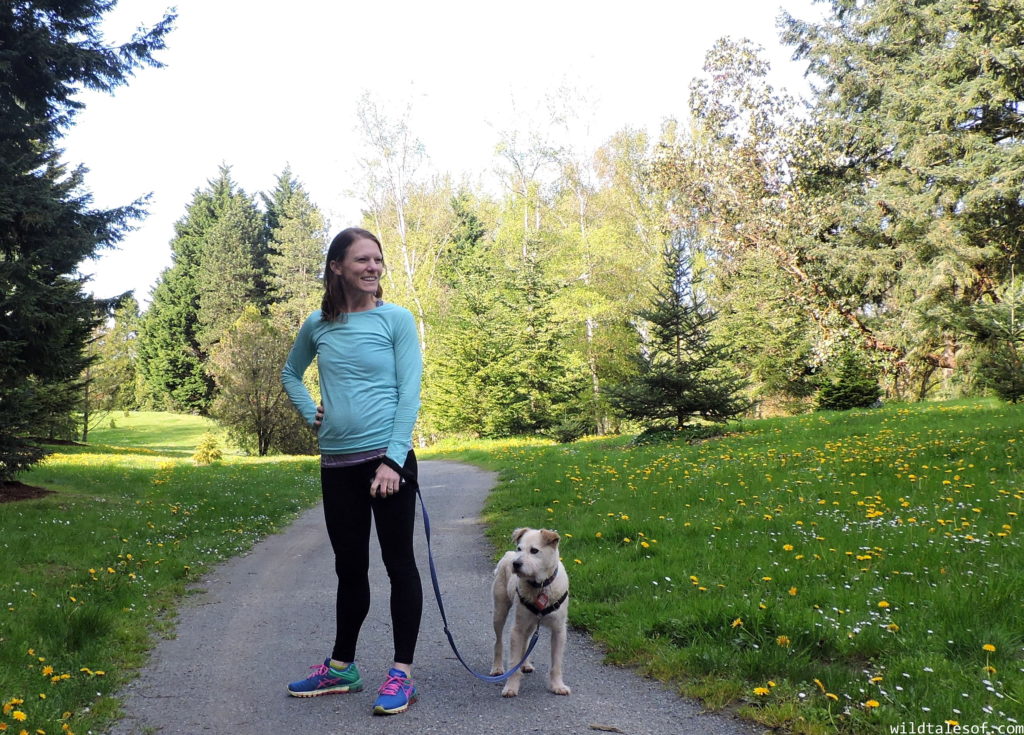 First I was curious about how wool clothing would work in the spring time.  The weather can vary here in Seattle. Would wool be too warm? Knowing wool can be delicate, I also wondered how the clothing would hold up in the laundry.  It's been easy to take care of the wool pieces that my kids have, but would I have the same luck with this brand? And finally, I was concerned about how comfortable the clothing would be in terms of fit and fabric.
After testing several pieces from the Ibex Spring Line, I've found a lot to love! Specifically, I received their Shadow Stripe Hoody, Videria Scoop Back, All Day T, and Pulse Leggings.  I've worn the clothing on long walks, hiking, bike riding, date nights, on travel days, and just running errands around town & living "regular" life.  As I highlight what I found to be particularly positive about the clothing, you'll find answers the my questions from above.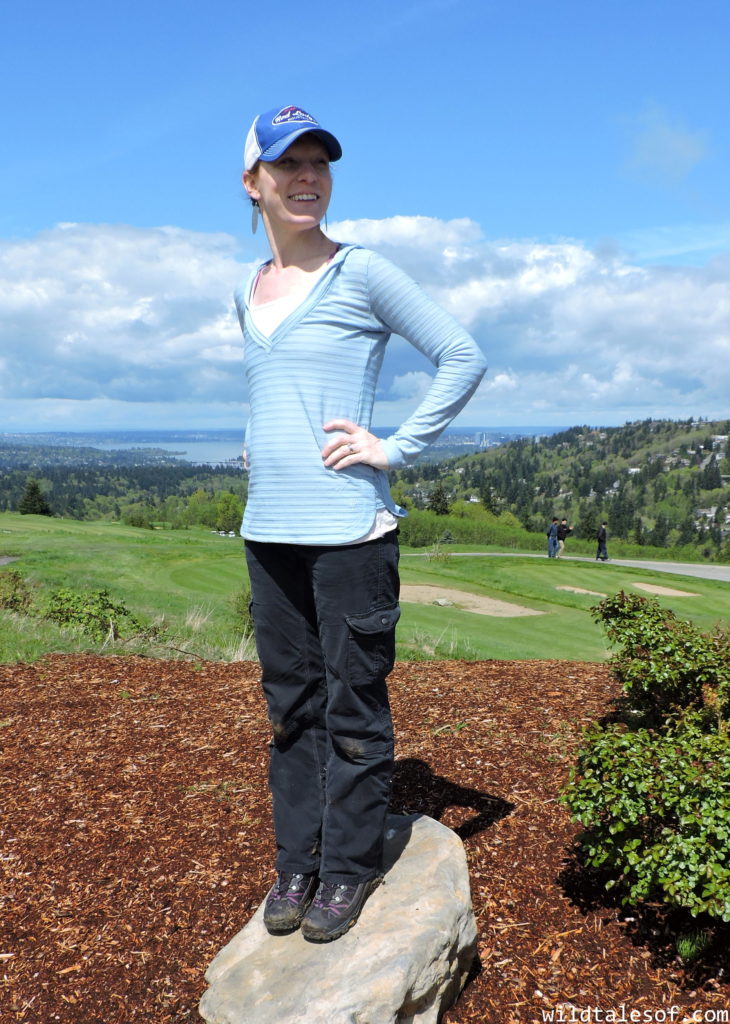 What's to Love?
Comfortable
I've found Ibex clothing to be extremely comfortable (NO ITCHING!) and easy to wear.  The fit is not restricting, but at the same time each piece creates a flattering silhouette. I reach for my Ibex shirts and pants because they so soft and cozy! My Ibex tops have become my go-to pieces for travel days, especially on airplanes.
Versatile
I love how I can transition easily from running errands around town to going on a long walk with my family and not have to change my outfit.  And at the same time, no one is asking me, did you just go to the gym? As I mentioned above, the pieces from Ibex' new spring line can be worn for a wide range of activities from bike riding to date night!  Also, did you know that wool has a natural SPF?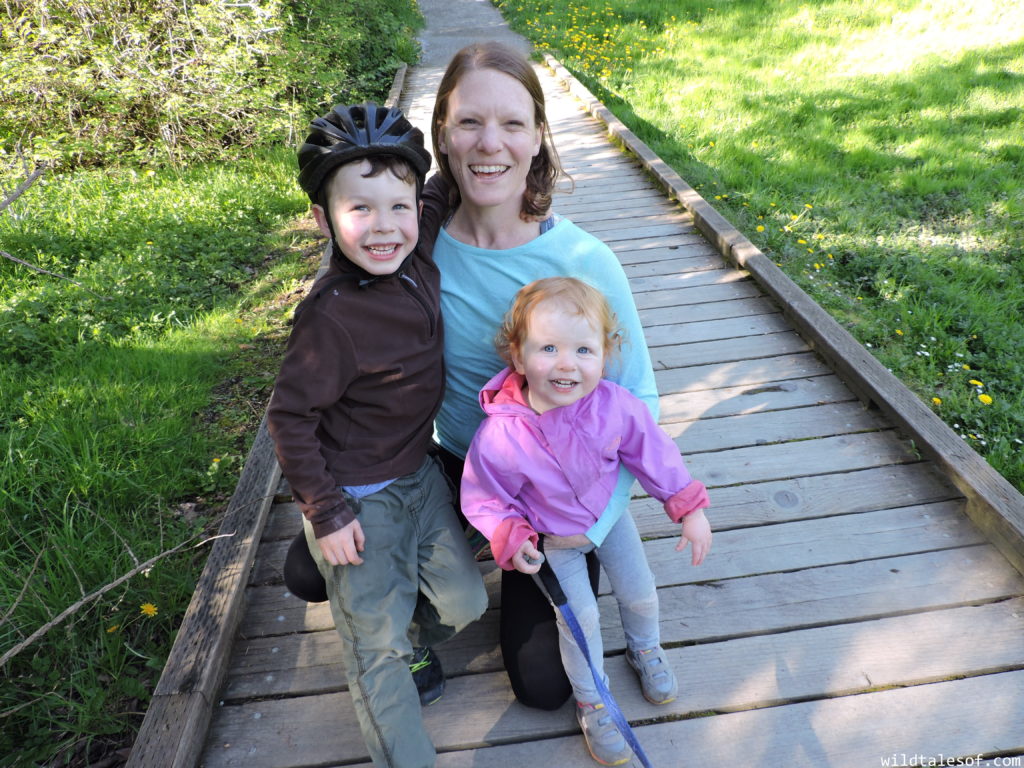 Low Maintenance
Despite the fact that wool is a delicate fabric and does need to be handled and washed properly (always read the label for each garment), I still consider clothing to be easy to take care of.  What I love is that I don't have to wash my Ibex clothing after each wear.  Wool is naturally odor resistant, and I honestly have worn pieces 3, 4, or 5 times without washing! That definitely makes up having to use the delicate cycle & air drying.
Sustainable
Wool is a natural and renewable fiber making it a sustainable clothing option.  If you read our recent post about sustainability for families, you understand our commitment to reducing our carbon footprint, and making choices that are environmentally friendly. The simple style and versatility also mean that I don't need countless clothing items in my closet and drawers.  Ibex wool clothing is actually helping me pare down my wardrobe to just the essentials!
Temperature Regulating
To answer the question above about whether wool clothing is overkill for spring? Absolutely not! Even though I knew wool had temperature regulating qualities, for some reason I was skeptical.  Even with warmer Seattle days, I remain comfortable in my Ibex clothing.  I particularly love the hoody or scoop back long sleeve shirt as options for bike riding.
What's to be desired?
As you can probably tell, I'm very impressed with Ibex' 2017 Spring Line.  As with all wool clothing, there are a couple of things to note when taking care of the fabric.  Each of the 4 pieces have held up well to washing, but my Shadow Stripe Hoody has developed a small amount of pilling along the sleeves.  After investigating more, I learned that I should have been washing it inside-out, so the pilling is definitely preventable! Make sure to follow each item's specific care instructions.
A quick note on price: Wool clothing is expensive! However, in my opinion considering all the benefits (most mentioned above) those who invest in this type of apparel option are making a smart choice.  To save a bit of money, think ahead & shop off season (many winter items are on sale now).  Check out REI's Garage Sales, Backcountry.com & Sierra Trading Post.
Purchase Details:
For more information on Ibex' 2017 Spring Line and to make a purchase, visit the Ibex website!
Also make sure to check out discount and deal sites such as:
Are you a fan of wool clothing? Tell us about your experience!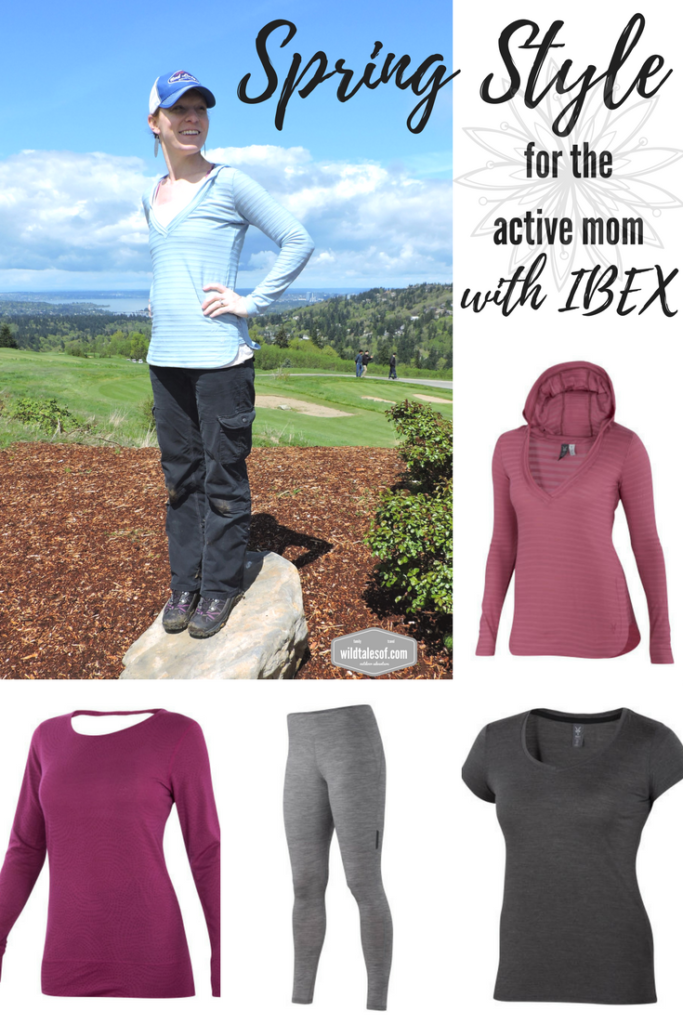 Special thanks to the folks at Ibex Outdoor Clothing for providing me with pieces from their 2017 Spring Line for purposes of review.  As always all opinions expressed here are my own and honest! Affiliate links are also used to refer you to our online partners.  If you purchase through these special links, we'll receive a small commission that will go toward keeping the blog running.  Thank you for your consideration! 
Come join the conversation! You can keep up to date with each and every post by subscribing to the blog via email. We'd also love to have you join us on all of our adventures by "liking" our facebook page and following us on twitter! If you enjoyed this post, please "like it", "tweet it" or "pin it"!