This extensive Guide to Seattle with Kids is brought to you in collaboration with Expedia.com.  All opinions and ideas are my own, and the content was created and written by me.  Special thanks for providing the push that I needed to finally create this (hopefully) helpful and long overdue resource for families! 
As a resident of Seattle, Washington for over 10 years, a teacher, and a mother of two young children, I've come to realize that Seattle really is a great city for kids! Over the past 4 years of blogging, I've certainly written about some of our favorite spots, including things to do and places to eat, but I've yet to compile it all into one handy guide for those visiting Seattle with kids, or for fellow Seattleites who are looking for more ideas…until now!
In this guide to Seattle with kids, you'll find our favorite recommendations for activities and restaurants, plus a few of our recommendations for lodging.  For planning or organizational purposes, I've divided the guide into two sections: The Downtown Core & Beyond Downtown (though still within the city limits).  Of particular note and what I absolutely love is that most of our attractions can be enjoyed by everyone, not just children, not just adults, but the whole family!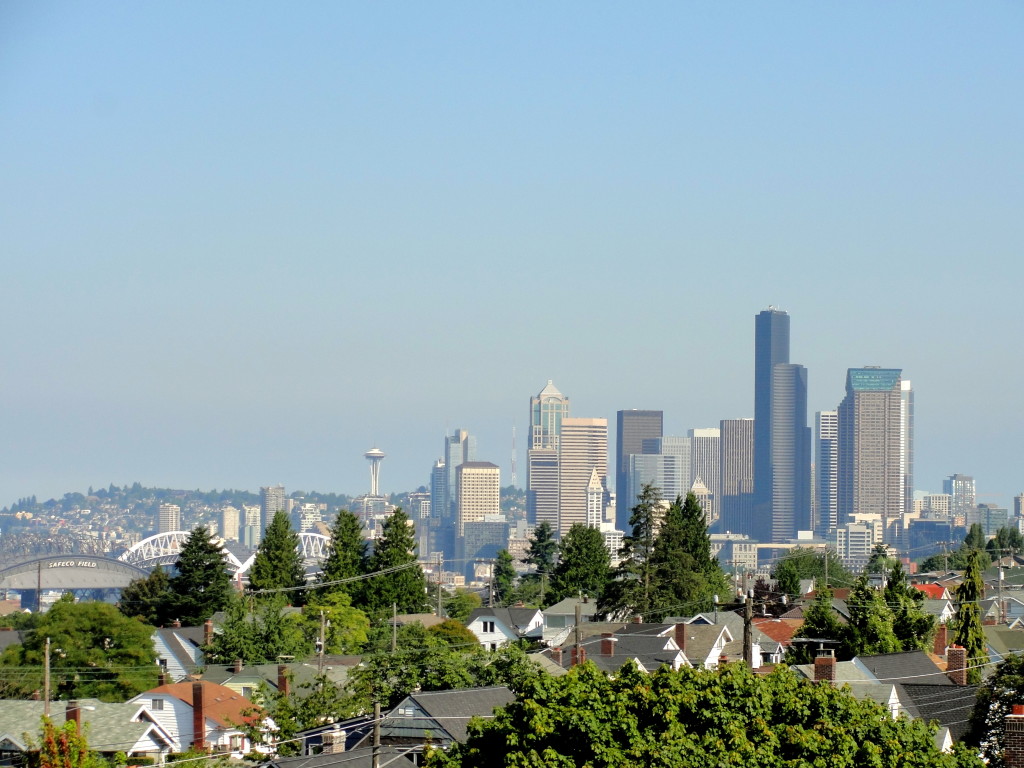 Things to do in Seattle with Kids
The Downtown Core
Included in this section are activities and restaurants within the downtown core, which for our purposes, covers downtown, Belltown, Lower Queen Anne/Seattle Center, Pioneer Square, and the very edge of SODO (South Downtown).  These neighborhoods are easily accessed via our growing public transportation system, which includes lightrail, streetcars, bus, and monorail, so if a visitor is staying in one of the areas mentioned, they can quickly reach one of the others.
The Waterfront
Our waterfront area is one of the best ways to get a feel for quintessential Seattle.  Not only are it's attractions perfect for all ages, you won't just find tourists here either; you'll find residents exercising, exploring, and just generally spending time with their families.  Visits to the Seattle Aquarium and the Olympic Sculpture Park (located within a mile of each other) are both must-dos, while those with a little more time and interest should also consider a ride on the Seattle Great Wheel, a look through the Ye Old Curiosity Shop, and a poke around Miner's Landing, which houses an arcade, small carousel, and several shops and restaurants.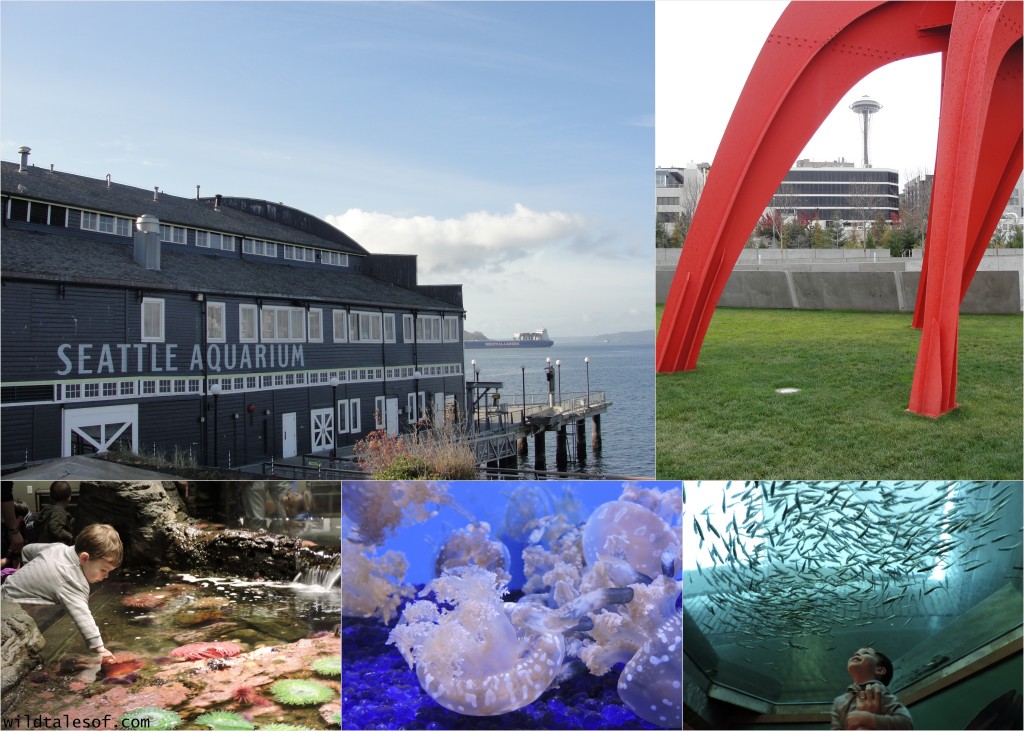 Pike Place Market
You can't visit Seattle without venturing through Pike Place Market, our famous public market that's home to a host of vendors, craftsmen and women, artists, and artisans.  Kids will love watching the fish fly through the air thanks to the fish mongers of Pike Place Fish Market, but might also enjoy sampling their way through the various corridors with tastes of jam, chocolate pasta, and honey (among other things)! Other things not to be missed:
Pioneer Square
Pioneer Square is Seattle's oldest neighborhood, and an important stop for families in order to truly learn about the city's history and beginning.  There are lots of free places to pop into including Occidental Park, the Waterfall Park (grab a good cup of coffee at Zeitgeist or Cafe Umbria to enjoy there), Magic Mouse Toys, and the Klondike Gold Rush National Historic Park Visitor's Center.  A visit to the observation deck of the Smith Tower (tallest building west of the Mississippi at it's completion in 1914) is a lot of fun for families, and even from "just" 35 floors up, you are still offered beautiful views of the city and surrounding landscape.  Note: As of March 2016, the observation deck is temporarily closed.  
If it's baseball (late spring to fall) or soccer (March to October) season, check the schedules to see if there are any games happening while you're in town.  Both teams (the Mariners and Sounders respectively) provide a budget and family friendly experience! Stadiums are located in the SODO neighborhood just south of Pioneer Square.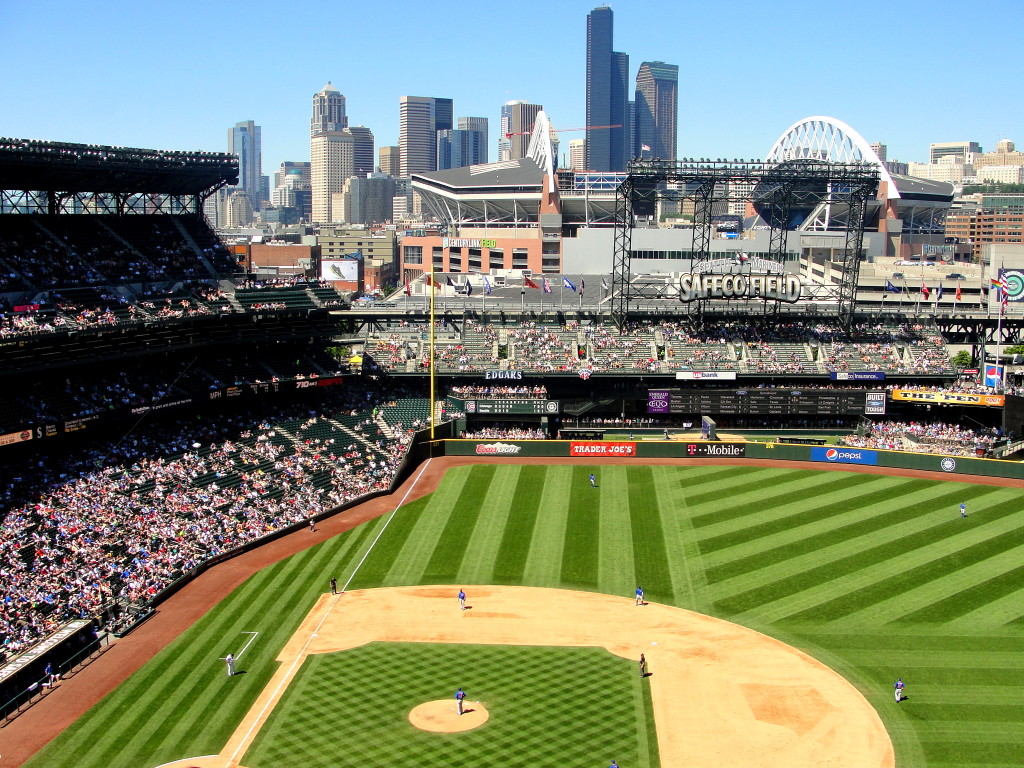 Central Business District
Within the business and financial core of downtown Seattle, there are several activities that are especially fun on a  rainy day:
And if the kids need a break from shopping at Pacific Place, Nordstrom (it's the flagship!), and Macy's, there is a small play area in Westlake Center.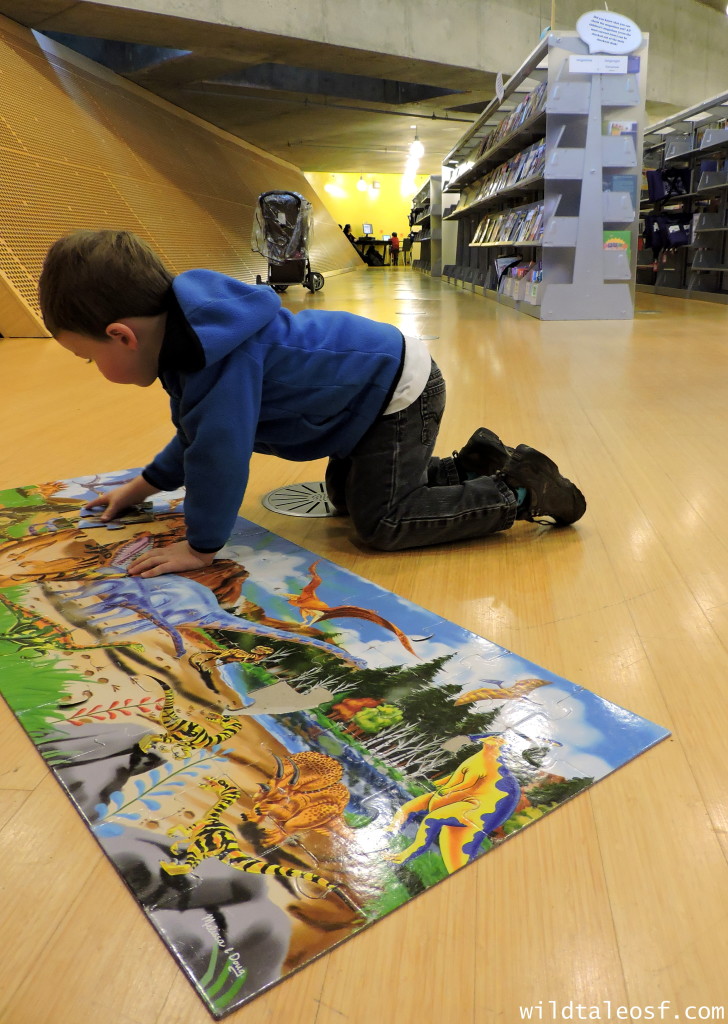 Seattle Center
Seattle Center or Lower Queen Anne is easily accessed by the monorail, which is an attraction in itself! Kids love riding above the roads and the thrill of ending up in a completely different place from where they started; bustling downtown to an open area filled with interesting museums, art work, and fountains.
Seattle Center is best known for the iconic Space Needle.  If you've never experienced a visit to the top, and especially if it's a clear day, it is definitely worth the expense for the 360 degree views and chance to really orient you and your kids with the rest of the city.
Free activities within the Seattle Center include watching, or playing in on a warm day, the International Fountain as it takes you through it's choreographed display, playing at the new "Artists at Play" playground (great for all ages), and touring the Bill and Melinda Gates Foundation Visitors Center (you won't leave without being inspired).
Choose your "bigger" activities based on the age and interests of your kids:
Looking for event more? Consider the following: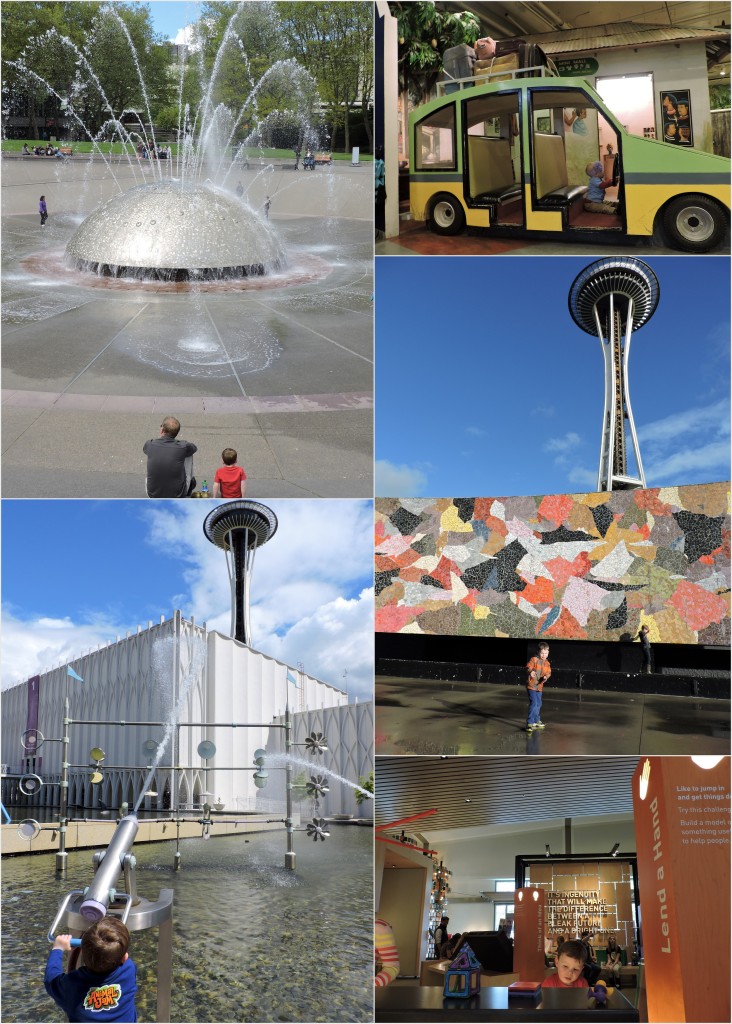 Beyond Downtown
Parks and Trails
There are so many fabulous Seattle Parks and playgrounds to get the kids outside in order to truly enjoy the Emerald City–too many to include all of the ones we love, but here's a sampling of our favorites: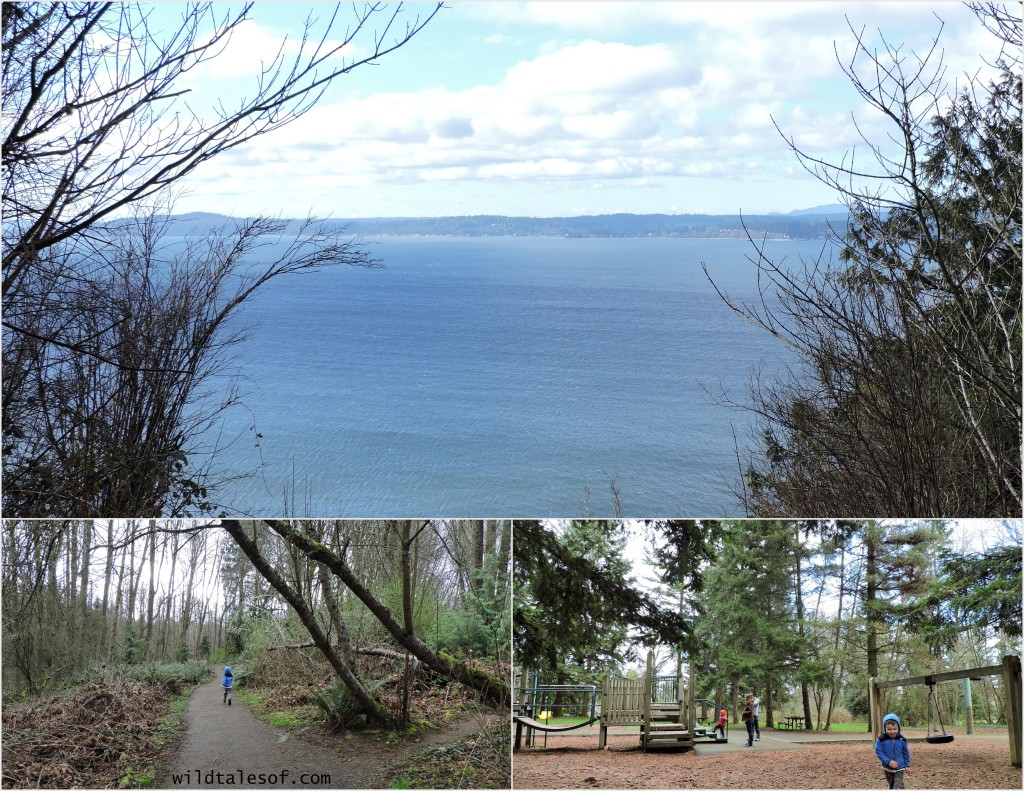 Woodland Park Zoo
We adore our "home zoo" and have been members for several years.  The exhibits are well maintained and interactive, and the experience is so much more than just observing animals.  We learn about habitat, conservation, and have fun finding out about animal habits and diets.  We often bring a picnic lunch, but there are food options throughout the park.  The zoo is also a good rainy day option–crowds die down, and there are plenty of inside/covered (our favorite is the tropical rain forest) exhibits, in addtion to the zoomasium indoor play area.  The Woodland Park Zoo is located north of downtown Seattle, about 15 minutes by car.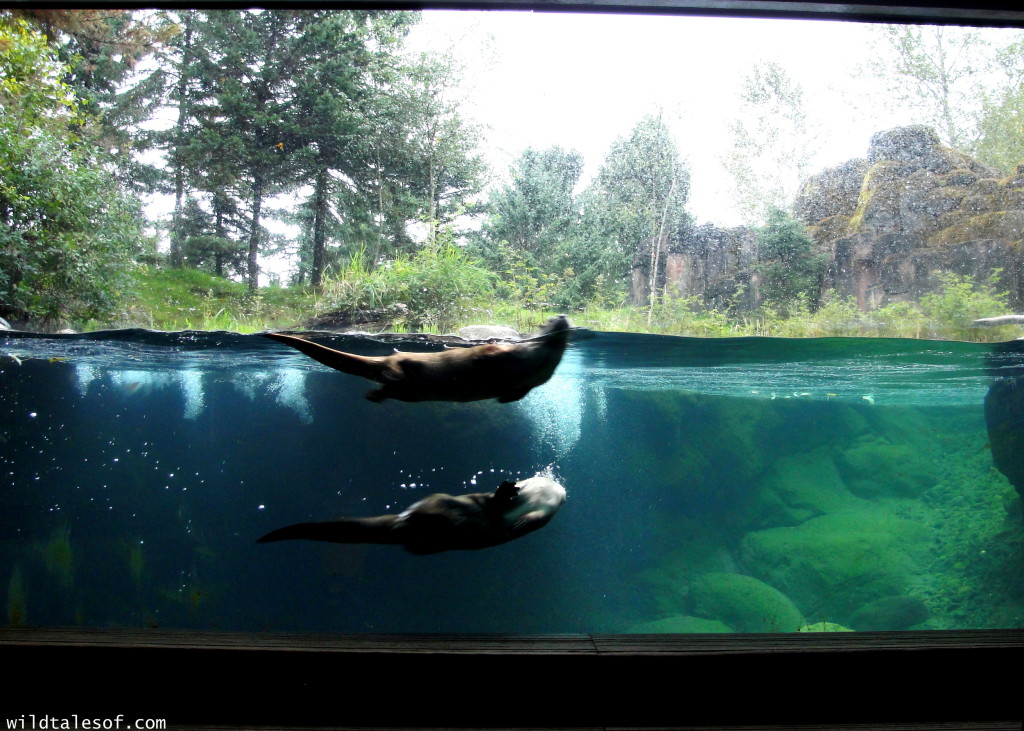 Museum of Flight
A beautiful space to learn about the history of aviation with interactive displays, and a hands-on space dedicated to kids.  The Museum of Flight is another great example of a place that kids and parents can enjoy together as they tour Air Force One, sit in the cockpit of an SR-71 Blackbird, and marvel at the airplanes of years past. The Museum is located about 15 minutes south (by car) of downtown Seattle.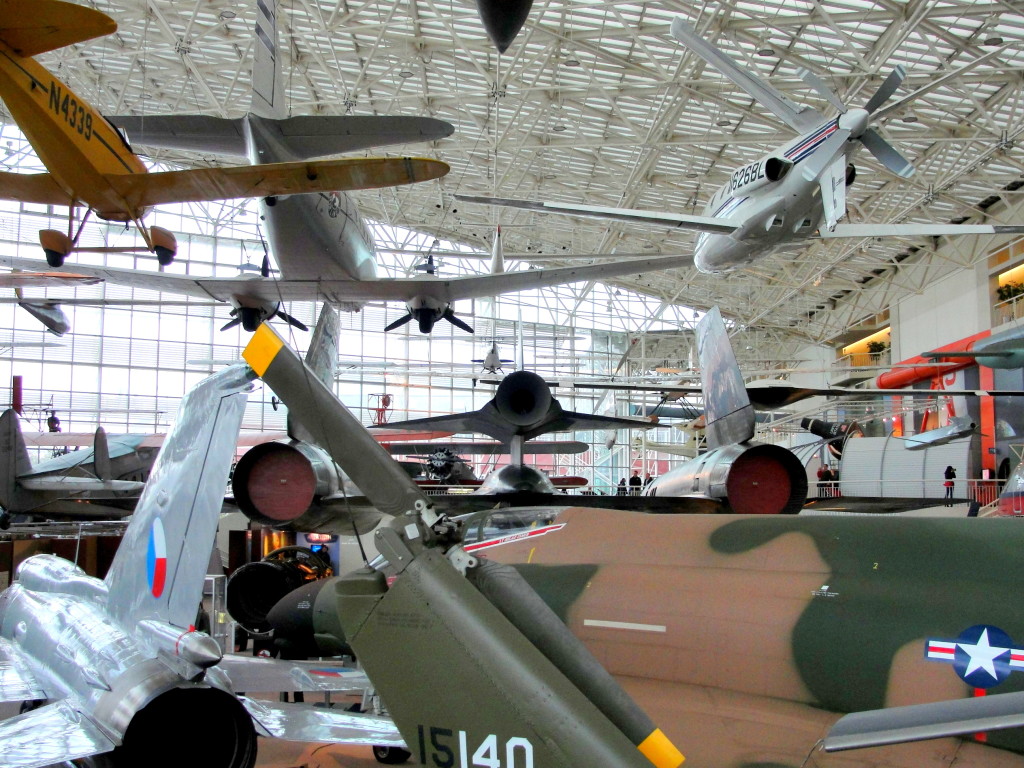 Places to Eat in Seattle with Kids
Downtown Core
Steelhead Diner-Excellent northwest cuisine in a fun, casual atmosphere.  Located right next to the Pike Place Market.
Elliott's Oyster House-Arguably the best seafood restaurant in Seattle. Located on the waterfront making it a great lunch or dinner stop when visiting the Seattle Aquarium and Olympic Sculpture Park.
Local 360-Delicious food that is almost all sourced within a 360 mile radius of Seattle.  Rustic, warm, and inviting.  Located in Seattle's Belltown neighborhood.
Lola-You can't visit Seattle without dining at one of Tom Douglas' delightful restaurants.  I've chosen Lola, his Mediterranean-inspired restaurant, to mix things up a bit, but many of his establishments including Serious Pie and Etta's will do! Lola has a dedicated kids menu, and lively atmosphere.
Seattle Center Armory-A modern and recently redesigned food court.  Almost all of the restaurants here (Skillet & Quincy's are family favorites) are locally owned.  Perfect spot to grab a coffee, snack, lunch or dinner before or after visiting one of the Seattle Center museums.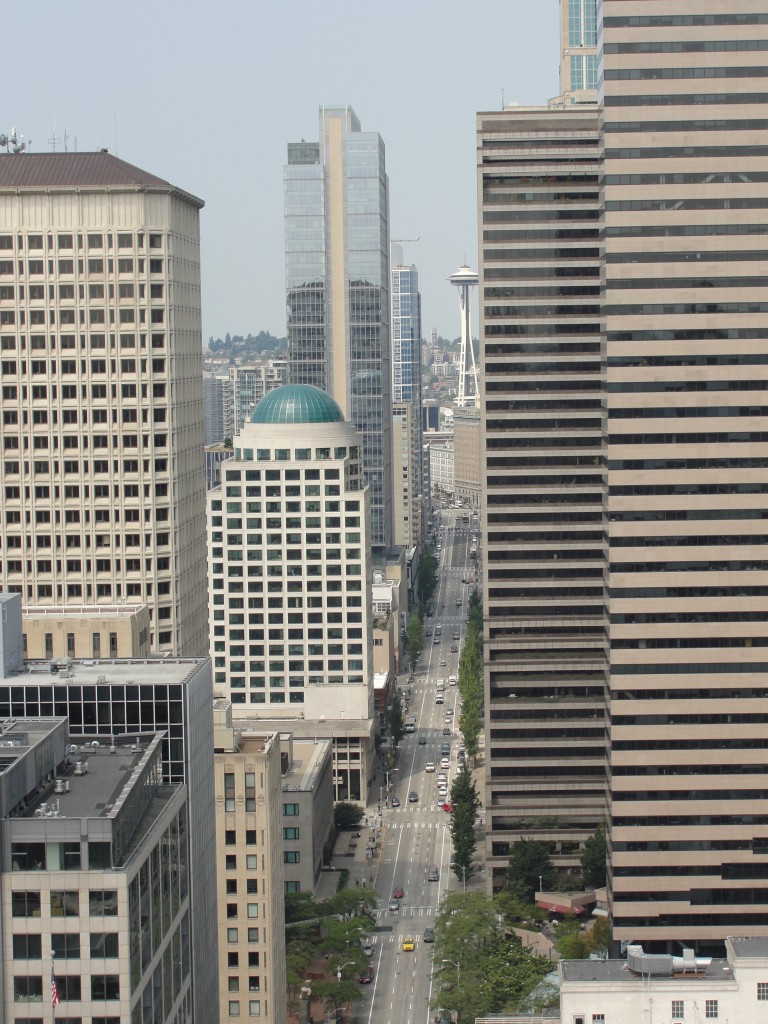 Beyond Downtown
Chinooks-One of our favorite restaurants to take visiting family and friends.  Quality and consistently delicious seafood in a fun atmosphere that is very family-friendly.  You can dine in the large restaurant or just grab some fish and chips at "Little Chinooks", and dine outside next to the Fisherman's Terminal.  Located in Seattle's Magnolia neighborhood, so great for those visiting Discovery Park.
Tutta Bella-Local family-friendly pizza chain serving delicious Neapolitan-style pizza.  Several locations including South Lake Union (close to downtown), Wallingford (great for those visiting the Woodland Park Zoo), and Columbia City (great for those visiting Seward Park).
Schooner Exact-Great beer, and delicious food! We absolutely love coming to this spot with friendly staff, and so much for the kids to do: A train table, markers and paper, special boxes of toys are all available for the little ones to stay amused.  Good for on the way or on the way back from visiting the Museum of Flight.
Phinney Market Pub and Eatery-Located just a block or so northwest of the Woodland Park Zoo, Phinney Market is an excellent spot brunch, lunch, and dinner.  Kids will love the train table, and you'll love their focus on locally sourced, organic food.
Jae's Asian Bistro and Sushi-One of our favorite places to eat sushi in the city! Quality sushi with a staff who really cares about our kids.  Try to take advantage of their amazing happy hour.  Located in the Madison Valley neighborhood; great for those visiting the Washington Park Arboretum.
Here are even more kid-friendly eateries in Seattle recommended by Expedia.com
 Places to Stay in Seattle with Kids
We recommend staying at a hotel within the downtown core, specifically around Pike Place Market or the business/financial district.  You'll be close to all public transportation options, and have access to the greatest amount of restaurants and activities.  Here's a sample of great family-friendly spots:
Sheraton Seattle Hotel-Excellent location next to the Washington State Convention Center and close to downtown shopping.  Beautiful rooms with great views of the city, and indoor pool for kids to wind down at the end of a big day of sight seeing.  We also love that it's close enough adventurous visitors to wander up to Seattle's Capitol Hill neighborhood.
Four Seasons Seattle-Definitely a splurge for families, but there are so many amenities in this luxury hotel that will make for a comfortable stay with kids.  Four Seasons Seattle has a special children's welcome program, available bonuses such as robes and toiletries just for kids, children's video library, and babysitting services.  We also love their central location close to Pike Place Market, the Seattle Art Museum, and the Seattle Aquarium.
Westin Seattle-Another centrally located option for families, the Westin Seattle is situated between Seattle's busy downtown shopping area and the hip restaurant-filled Belltown neighborhood.  Lots of family-friendly amenities
here including an indoor pool, welcome bag, special dining program, available baby & child items (potty chair, step stool, etc), and child care assistance.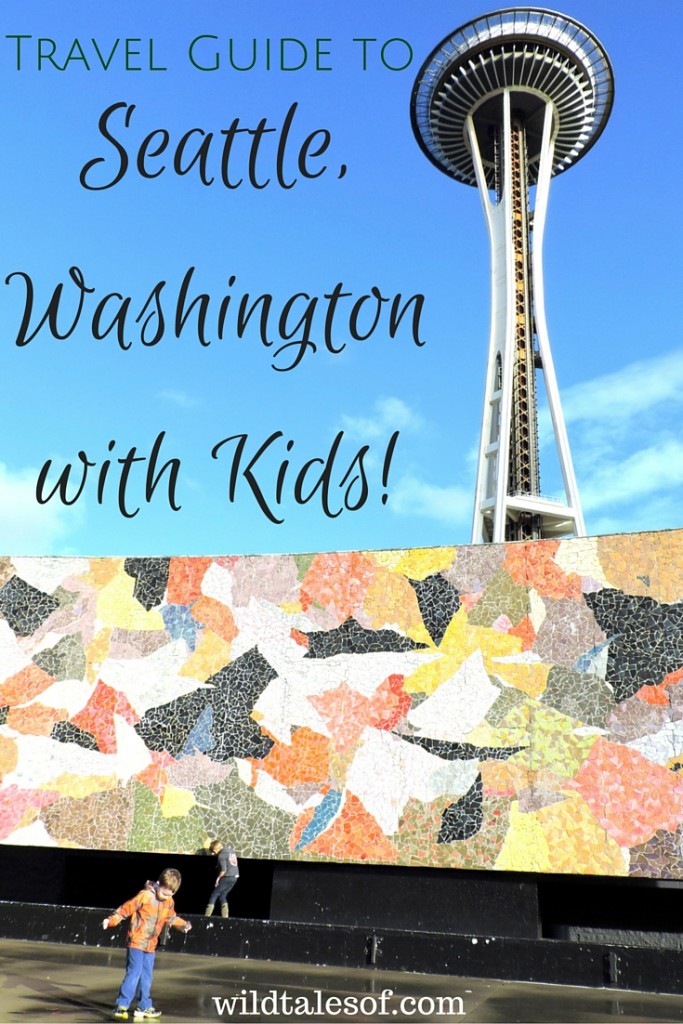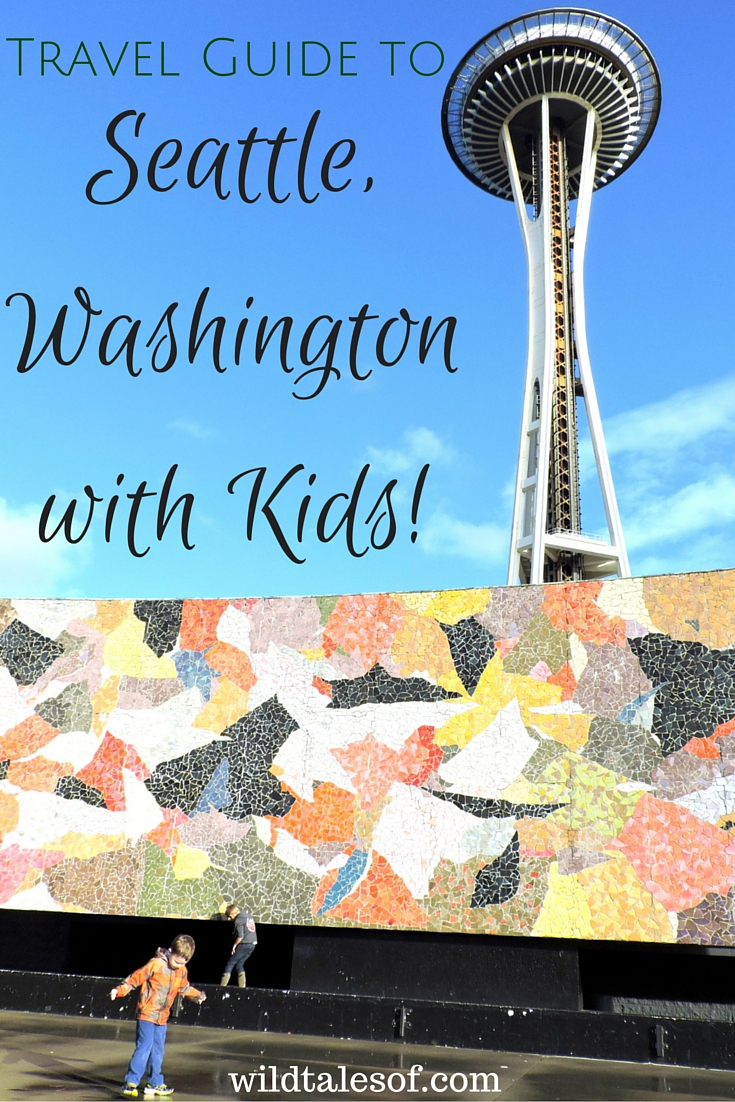 Have you visited Seattle with Kids? We could never include everything, so we'd love for you to share some of your favorites! Let's chat in the comments!
Come join the conversation! You can keep up to date with each and every post by subscribing to the blog via email. We'd also love to have you join us on all of our adventures by "liking" our facebook page and following us on twitter! If you enjoyed this post, please "like it", "tweet it" or "pin it"!