Last week I finished reading researcher and author Brené Brown's book, Daring Greatly, and among so many things, I'm inspired to be more intentional with my gratitude. Her quote below really struck me, and made me realize that I for one, I have a lot to be thankful for, and two, I don't need to feel guilty for expressing it! What better month to aim for a daily gratitude practice than November?
"Don't take what you have for granted–celebrate it. Don't apologize for what you have. Be grateful for it and share your gratitude with others." -Brené Brown
So every evening I'm reflecting on the day, and sharing  something I'm grateful for; silly or serious, big or small, and since we're mostly about travel and the outdoors here, I'm calling it Adventures in Gratitude!  You can keep up with my gratitude practice on our instagram page (#WildAdventuresinGratitude), but today I thought I'd share the journey so far.  Here are the past 7 days of our Wild Adventures in Gratitude:
Day 1:
Walks to school! Fresh air and a stretch of the legs is a great way to start the day & allows us to really experience and appreciate our natural world (even in the rain)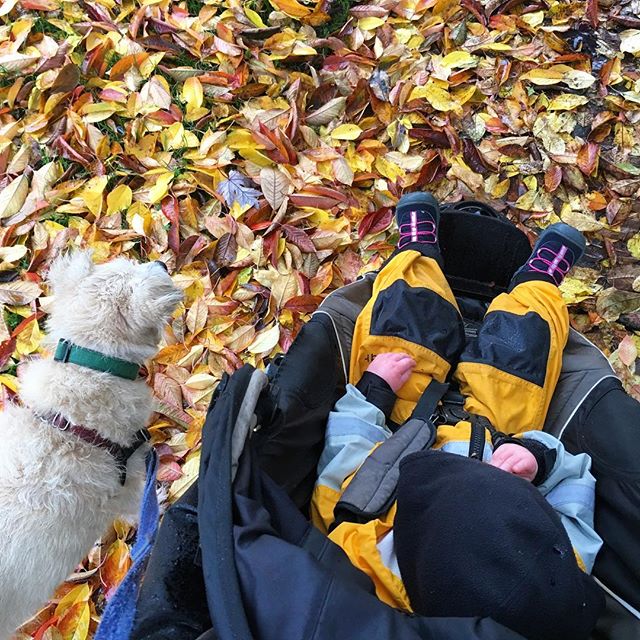 Day 2:
Typical fall Seattle Days! Georgia came down with the Croup, and it turns out that the cool, moist, misty conditions help treat the croup and make kids feel better. You can bet she got a good dose of outdoor time that particular evening.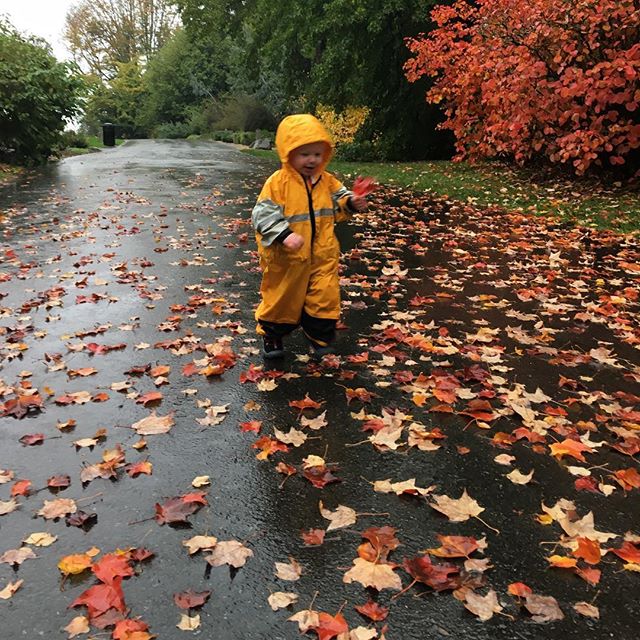 Day 3:
Where we live and our daily afternoon walks! I love that we can walk to get our stroller wheel fixed, walk to the playground, and walk to pick-up bread to go with dinner all in one fun adventure!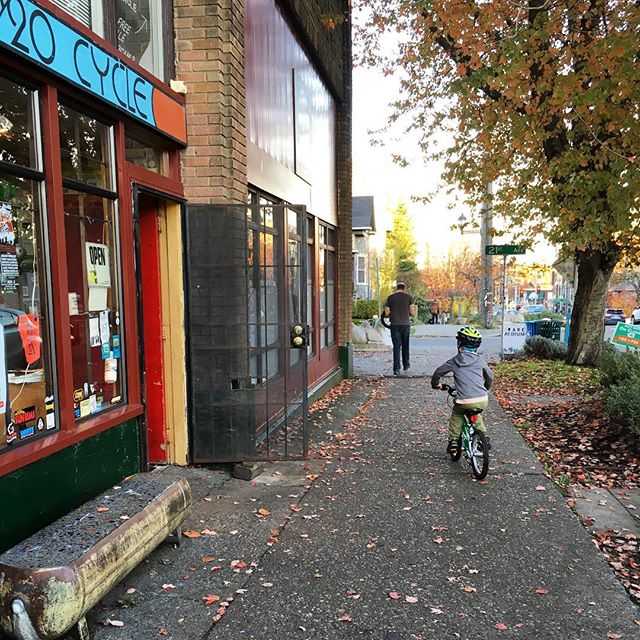 Day 4:
The boys (Slaed and Bergen) doing such a great job working in the yard and around the house to make our home and block a beautiful place to be!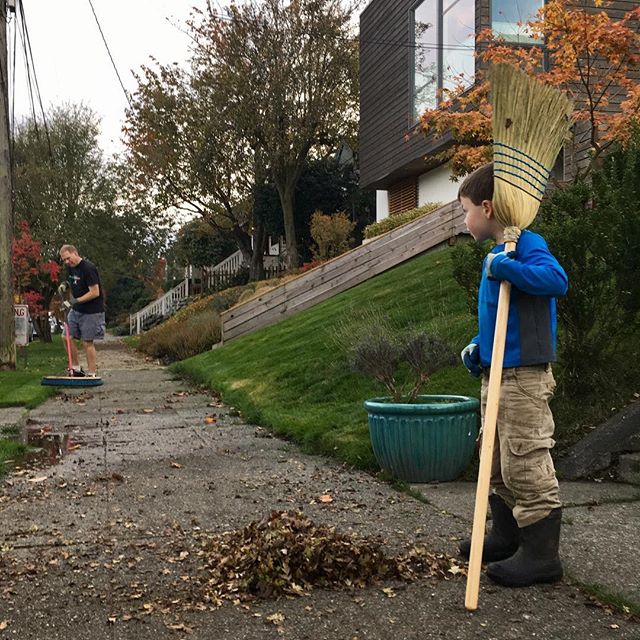 Day 5:
Opportunities to travel in our own backyard! Last weekend we had a "staycation" of sorts in Snohomish County, Washington (30 minutes or so north of Seattle). One of the highlights was a visit to the Hibulb Cultural Center in Tulalip–gorgeous space that allowed us to dive right into the history and traditions of Snohomish County's first residents. Love that we don't have to journey far to reach amazing, inspiring destinations.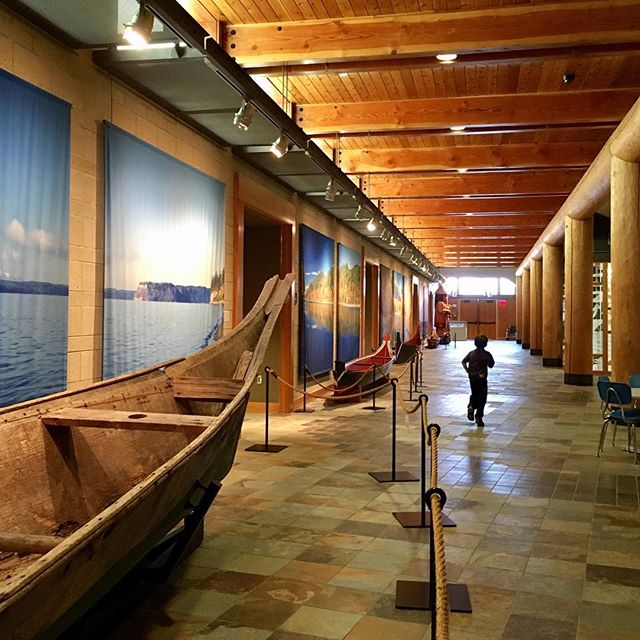 Day 6:
Shopping trips to Goodwill!  Bergen and I had such a sweet time picking out "new" books and toys to amuse our little Georgia during our upcoming flight to Maui (it's going to be a long one). We also found 2 rash guards and a pair of water shoes…all for a whopping $11! I know we should be grateful for people and experiences over stuff, but it sure feels good to be a little more prepared for not a lot of money. Photo is from the Imagine Children's Museum in Everett, Washington.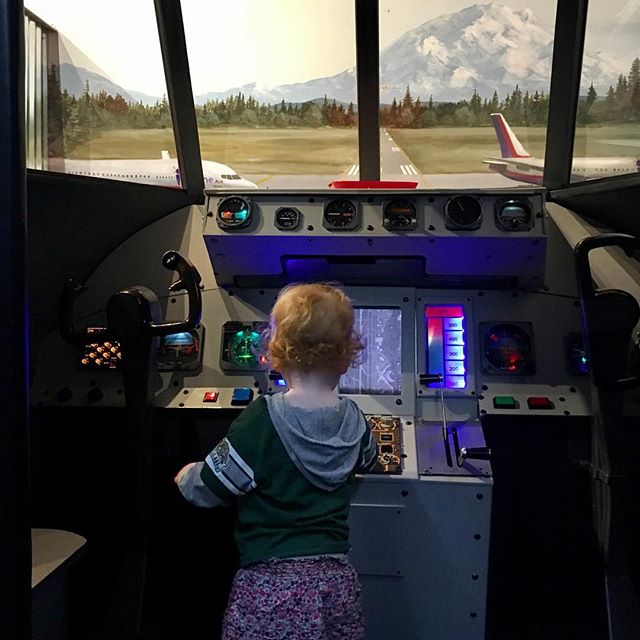 Day 7:
Grandparents! Our parents are so full of love and wisdom, and they help us in amazing ways.  They're also just a joy to be around and it's such a joy to watch them interact with our kids.  I sure wish they all lived closer! Did you catch the post we published yesterday? It's all about the ways we prepared for my mom to care for the kids while Slaed and I had a little parents-only getaway in Chicago–such a blessing!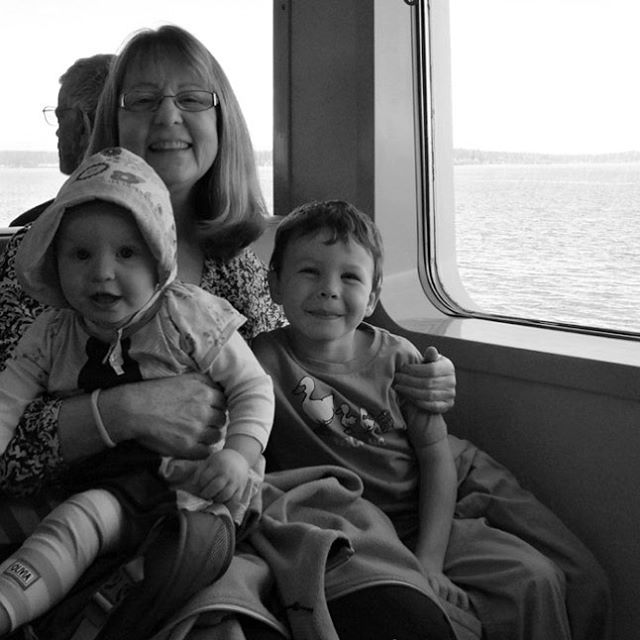 What are you grateful for today? If you are on instagram, feel free to join us in our 30 days of gratitude practice (#WildAdventuresInGratitude)!
Come join the conversation! You can keep up to date with each and every post by subscribing to the blog via email. We'd also love to have you join us on all of our adventures by "liking" our facebook page and following us on twitter! If you enjoyed this post, please "like it", "tweet it" or "pin it"!