Outdoor concerts are a huge part of summer in Seattle, so we were happy to return to one of our favorite outdoor venues at the Woodland Park Zoo for their Zoo Tunes Summer Concert series.  We've enjoyed many concerts, it's a bit of a family tradition, here on the north meadow, and all the effort to prepare a picnic, fight traffic (we have a few tricks), wait in line, and madly search for the best possible spot when the gates finally open is always worth it!
This year we were able to arrive earlier than usual in order to view two of the zoo's latest additions: Yola, the baby gorilla, and the Butterfly Garden.  Members of the zoo are allowed to "line-up" early inside the zoo & are admitted first, so thanks to our cooler and chairs, we saved ourselves a spot in line, and went on to explore the new exhibits.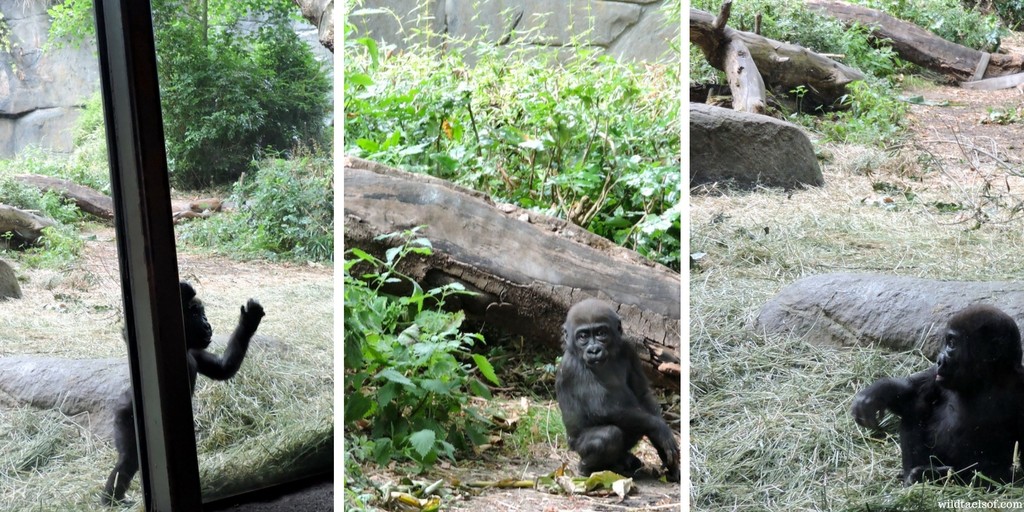 Yola is an absolute joy to watch.  She's now about 9 months old, but has only been on exhibit for about 3 months.  Even though we are members and visit the zoo frequently, since she's only around during certain hours (usually our kid's nap time!), this was the first time we got to see her! Yola means "firefly" in the African-Hausa language, and just judging from watching her move and interact for a few minutes, I think the name suits her perfectly.
We watched as she walked close to the glass viewing window where she decided her back needed some scratching.  She stayed close to the window for a couple of minutes before her mom protectively shuffled her away.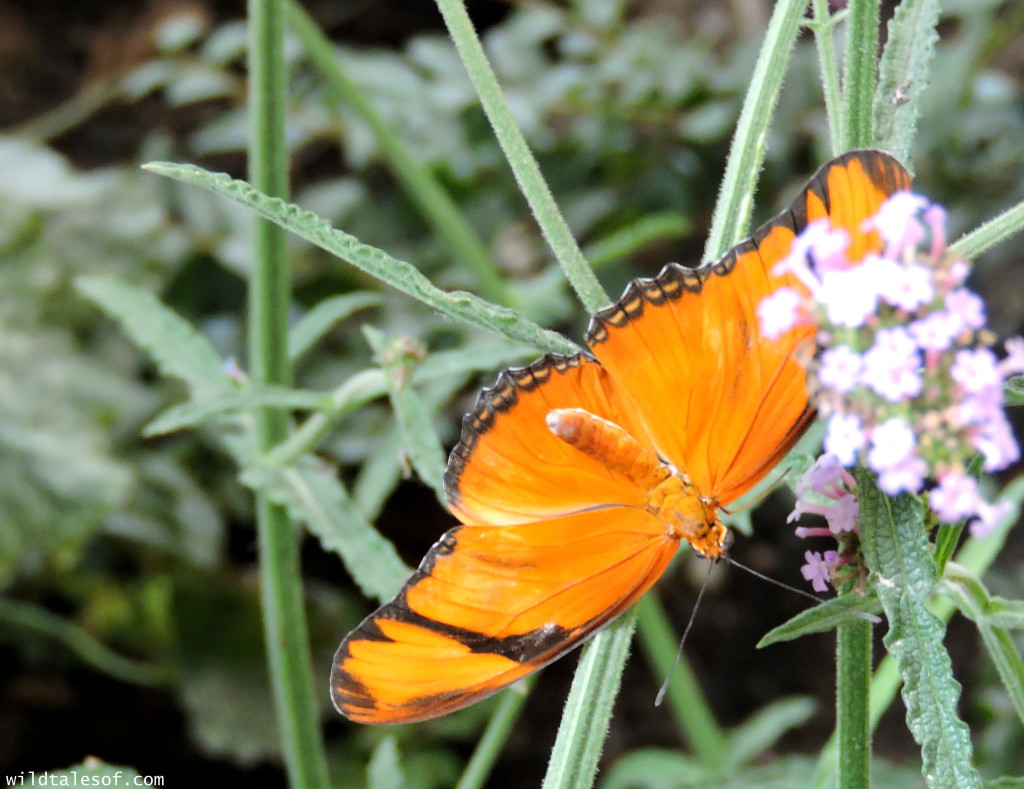 The Molbak's Butterfly Garden opened in early July 2016, and features at least 15 butterfly species all native to North America.  While it wasn't as teeming with butterflies (I think because it's so new) like the butterfly houses we've visited at the Science Center and the Desert Botanical Garden, it's still a beautiful place to explore.  I actually liked that it was more of a scavenger hunt to find the butterflies rather than being overwhelmed with the insects flying all over and landing on you! Here's a quick 1 minute video of our experience: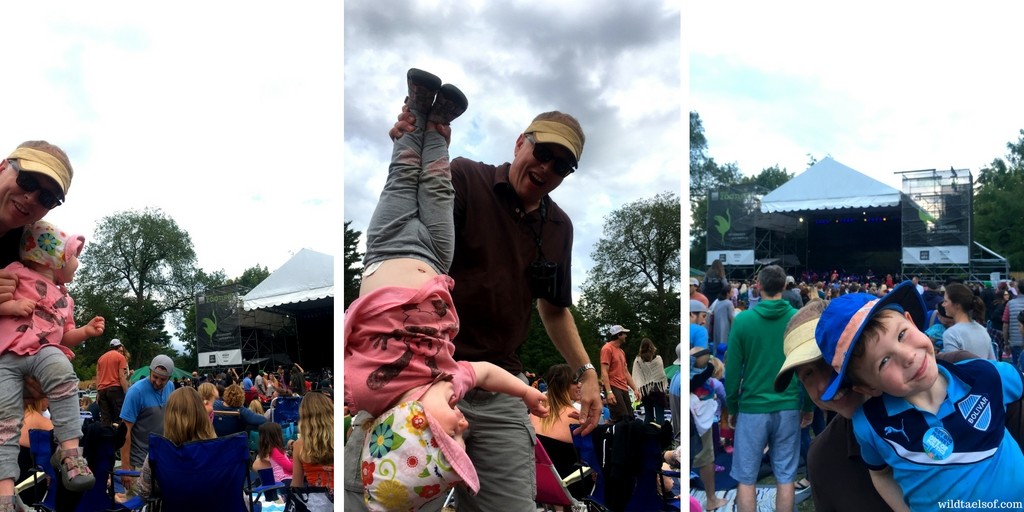 We weren't sure how our crew of 4 would do at the Zoo Tunes concert this year since we skipped going as a family last year, but we were pleasantly surprised with how much fun we had dancing, singing along, and enjoying our picnic dinner together.  We were surrounded by delightful families who were more than willing to share their space.  It was just wonderful to see so many people relaxed, and having a blast with their friends and family.
In case you might be headed to a Zoo Tunes concert with your kids this summer (there are still a few more shows on the calendar at the time of this writing), or might be planning to go next year, I wanted to share a few tips/things to be aware of!
Zoo Tunes with Kids
Vendors
There are always a slew of vendors around the meadow.  Great for those who don't want to be bothered to bring their own picnic, but there's also some built-in entertainment in case your kids get squirmy.  On this particular visit, Ben and Jerry's was handing out *free* ice cream, and Subaru was passing out coupons for a free carwash at Brown Bear.
Carousel
The historic carousel located just behind the meadow is open during the concert (5pm to 8pm) for $2 per rider.  We didn't get to take advantage of it this time around, but it was nice knowing it was an option just in case!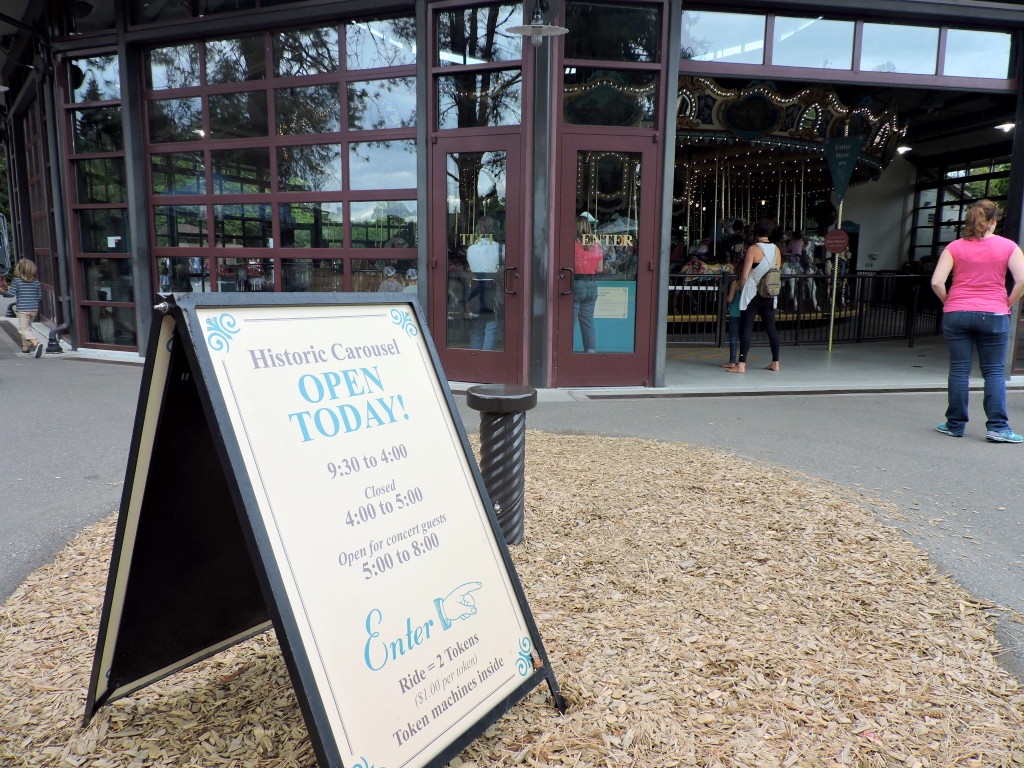 Gymnastics Academy
The Seattle Gymnastics Academy provides a *free* play area for kids ages 3 to 10 years (open 5pm to 8pm).  You check your kids in, they assign you and the kids matching wristbands, and they'll supervise.  The play area is located behind the meadow (close to the carousel), so kids are still able to hear the music being performed.  Bergen LOVED getting to play here, and he was able to fit in two sessions–one before the concert started, and one towards the end of the show.
Penguins & other Animals
The zoo officially closes for new entry at 6pm, but guests can continue to explore for another hour after that until 7pm.  After 7pm, because of their location, you are still able to see the front part of the penguin exhibit, and kids can play in the nearby row boat display.  This is another good option in case kids get restless and tired of being confined to the picnic blanket!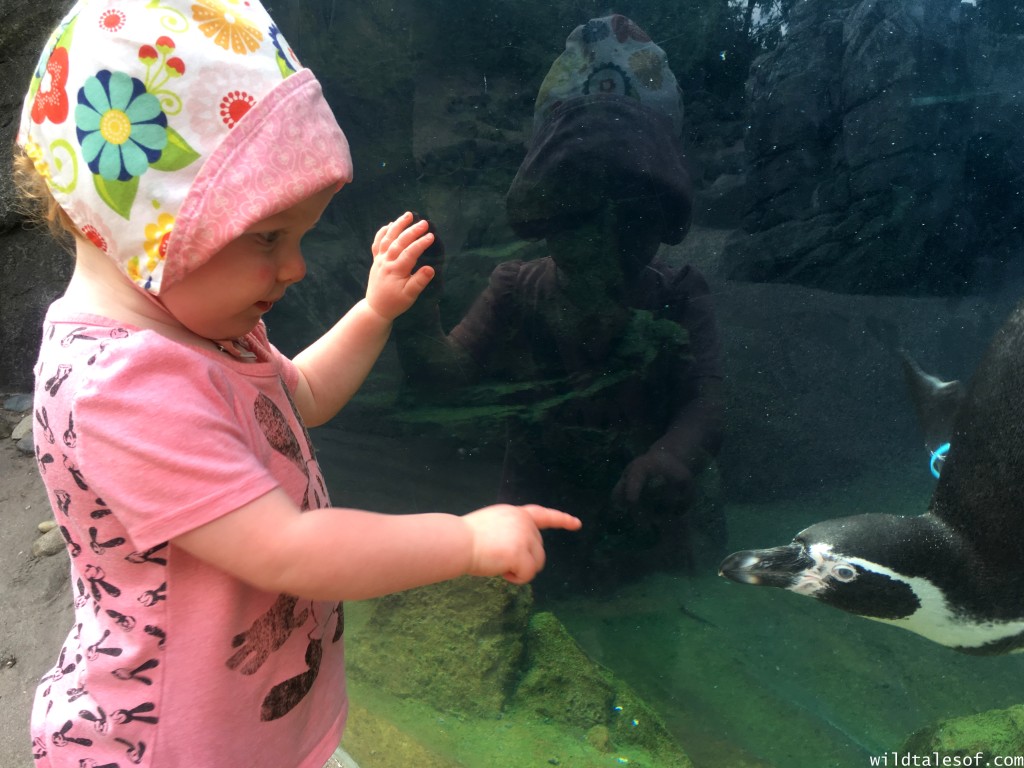 Have you been to an outdoor concert this summer? Who did you see & where is your favorite spot?