Have you ever heard of a bike playground? A pump track, yes, but I hadn't heard of a bike playground until last summer when we visited Seattle's Cascade Bicycle Club headquarters.  Cascade has a small learning course used for classes and camps, but recommended we visit the larger version located in White Center/Southwest Seattle at Dick Thurnau Memorial Park.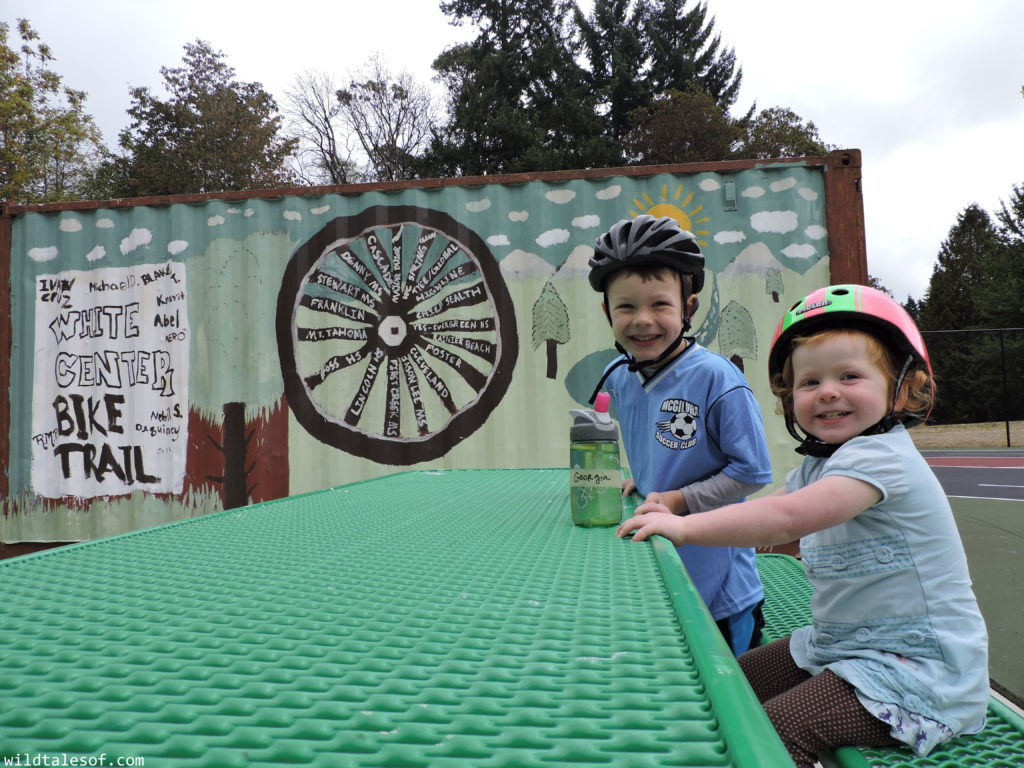 We finally got around to visiting recently after dropping Slaed off at the airport.  The "playground", created in partnership with the YES Foundation, WC CDA, King County Parks, and of course, Cascade Bicycle Club provides bike riders with opportunities to practice bike handling skills.  The track, also referred to as a Traffic Garden, simulates a "real life" on the road experience with intersections, crosswalks, and roundabouts.  There are arrows indicating the correct flow of traffic, and plenty of curving lanes to keep it fun and exhilarating.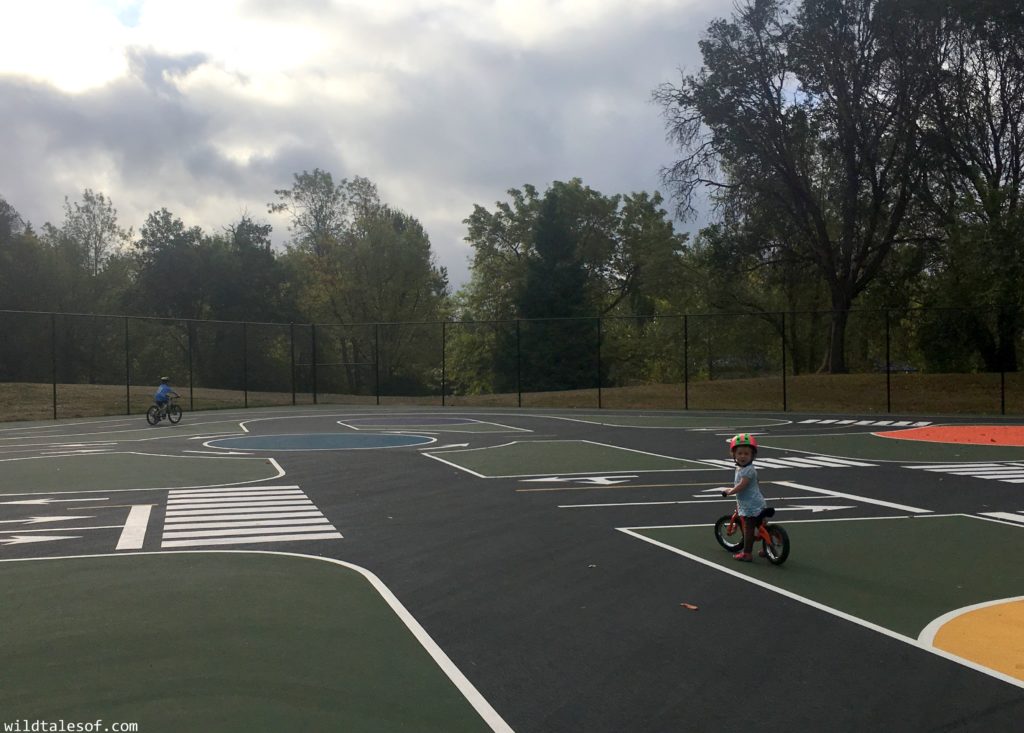 I can see great potential for learning (and more focus) in a class setting, but on this particular morning, the kids and I just set out to see what the bike playground was all about, and burn some energy.
Since he is used to mostly riding on sidewalks (and occasionally the road), Bergen (6 years old) had a blast twisting and turning through the course.  He asked me to time him several times on the main loop, and enjoyed trying to beat his record.  He also had a few minor falls due to taking some quick and sharp turns: All part of learning!
I knew Bergen would love the bike playground, but I didn't expect Georgia (2.5 years old) to enjoy the park as much as she did! In fact, after just a few minutes of scooting around on her balance bike, she figured out how to actually life her feet up and "catch some air".  It was thrilling for her, and a big milestone in her bicycling progress.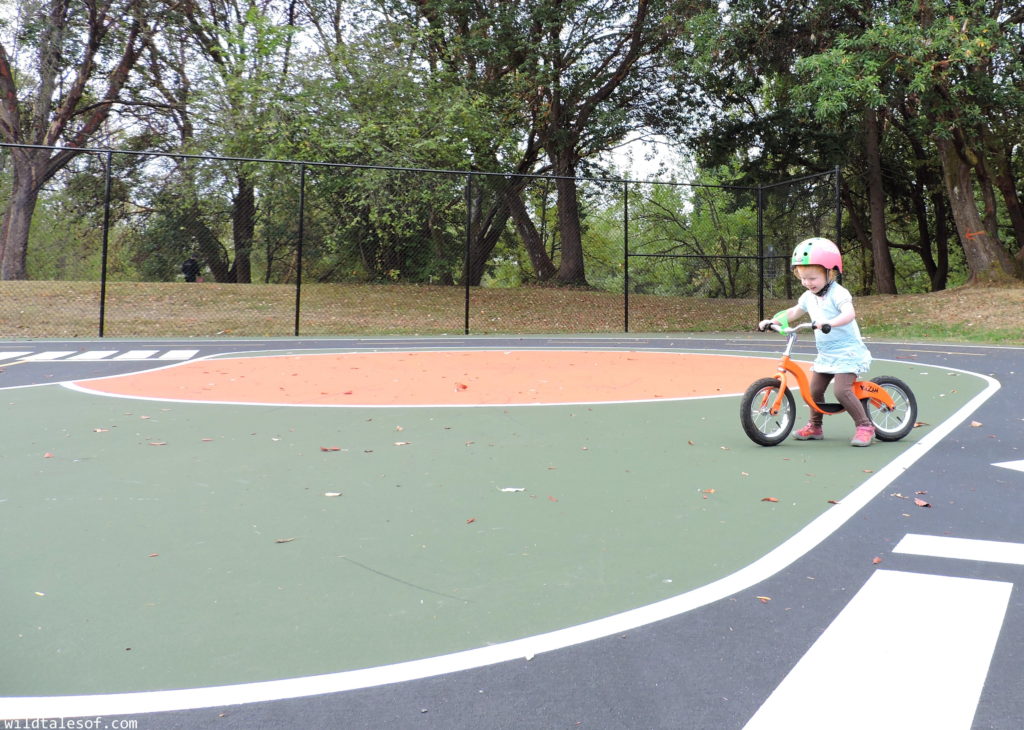 Come along on our adventure, and catch the park in action with this quick video!

Info to Know:
Seattle's Bike Playground is located in the White Center area at Dick Thurnau Memorial Park (formerly Lakewood Park):

11050 10th Ave SW, Seattle, WA 98146

The park is free to visit, and also features a playground, disc golf course (watch out for flying discs!), and restrooms
Bikes We Recommend
Interested in purchasing bikes for your children? Here are three we recommend:
This post contains affiliate links.  If you purchase through our unique links, we'll receive a small commission (at no cost to you) to help us keep the blog up and running. 
Come join the conversation! You can keep up to date with each and every post by subscribing to the blog via email. We'd also love to have you join us on all of our adventures by "liking" our facebook page and following us on twitter! If you enjoyed this post, please "like it", "tweet it" or "pin it"!