With so many opportunities for wine tasting popping up more and more, we love getting the chance to sample the tastes of the regions that we travel through, even with kids in tow.  As wine lovers, we simply can't pass up an option to explore new and different wine varieties, get to know the people behind the bottle, and when possible experience where the grapes were actually sourced.
Throw kids into the mix though and wine tasting can get a little tricky.  When you taste, you want to take your time, savor, and pick apart the subtle notes in each sip.  Kids don't have that kind of patience.
Can you visit places like Sonoma County, Washington's Columbia Valley (and beyond), and skip a visit to the wineries? We think not.
Here's a list of things we keep in mind when it comes to wine tasting with kids:
1. Research Ahead.
It's best to know what you are getting into ahead of time.  Do some pre-planning and find out the most kid-friendly wineries and vineyards in the area in which you are traveling.  Features we love and look out for when wine tasting with kids:
Outdoor decks and patios
Picnic areas
Kids tables/play areas
Games like bocce ball and corn hole, expansive lawns, and even play equipment
Food
Animals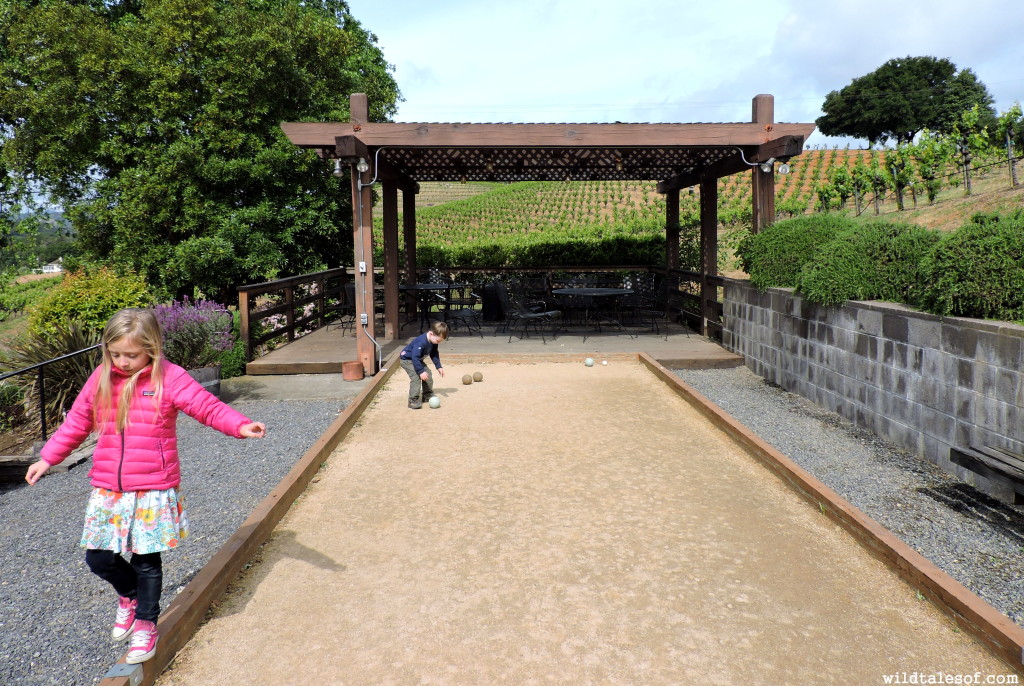 2. Bring a few supplies.
Due to the fact that we follow rule #1 (above) we often don't find the need to get out the supplies we bring along.  However, its nice to have a few back-up diversions just in case something doesn't work out.  Books, coloring pads, and stickers keep little ones busy while we taste.  Choose your supplies based on the age of your kids, of course!
3. More than 1 kid.
It may seem counterproductive to bring more kids into the mix, but during our most recent wine tasting experience in Sonoma, we found that when Bergen had his older cousin around, he was so much happier and occupied.  They were able to explore together, share snacks, and keep each other entertained.
4. Keep the number of stops reasonable.
Three winery visits with breaks for meals and other activities per day is our maximum.  For example, in Sonoma we visited two wineries in the late morning, took a long break for lunch, went on a hike, and then visited one more winery before dinner.
5. Encourage participation.
Kids can share in the experience by tasting grape juice (often offered), crackers, and other special food items that the winery might provide.  Tours and a walk through the vineyards are also ways to get the kids involved.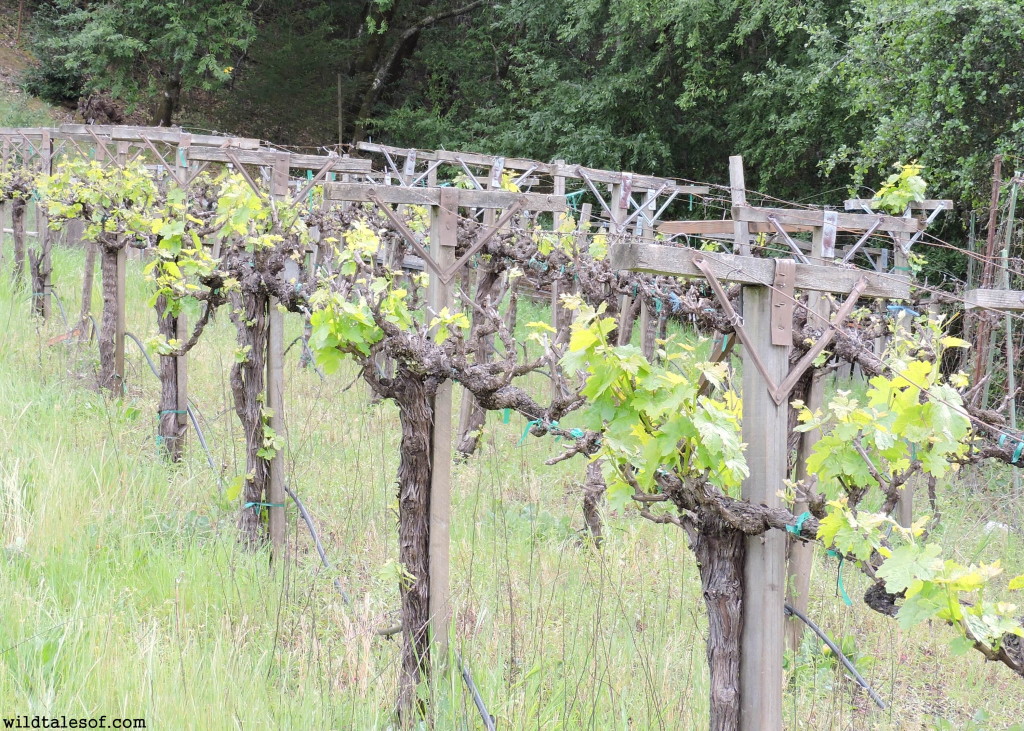 6. Limit your time in the tasting room.
When tasting is complimentary, you may want to limit your tastes, and instead opt to purchase a full glass of wine.  Then you aren't tied to the tasting area, can enjoy the outdoor areas with your kids, and be a little more open to explore…all while savoring that glass of vino!
7. Consider crowds & visit off-season.
Avoid the most popular tasting times (summer, Saturdays), wineries, and even regions, and you'll feel a whole lot more comfortable wine tasting with kids in tow. Call ahead and you can get an idea of how crowded the winemakers think the tasting room will be on the particular day.
8. Know when to call it quits.
When things just aren't going well, its completely fine to just throw in the towel.  That's why we love complimentary tastings because it takes some of the pressure off in feeling like you have to get through the entire tasting menu to get your money's worth.
9. Be safe!
It should go with out saying, but I feel the need to say it anyway: Be safe and responsible, especially when wine tasting with kids.  Know your limit and designate duties to those who are abstaining from tasting.
Have you tried wine tasting with kids in tow? Tell us about your favorite wineries to visit!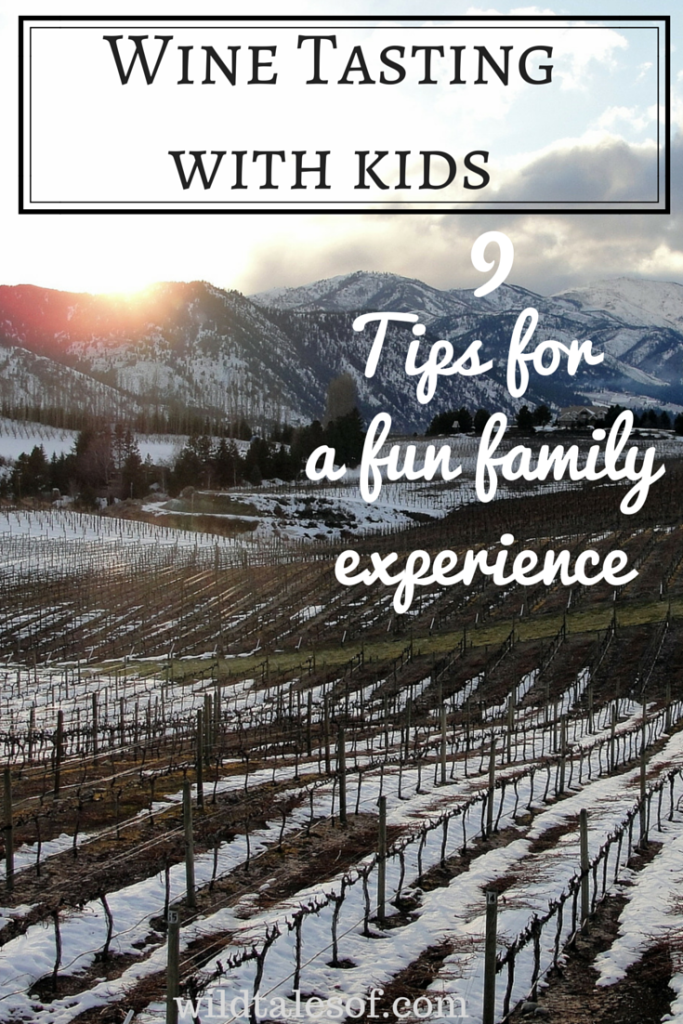 In addition to our recent visit to Sonoma county (linked above), you can also check out our wine-focused trip to Chelan, Washington for more inspiration! Also, We3Travel has more great tips for selecting a family friendly winery.
Come join the conversation! We'd love to have you join us on all of our adventures by "liking" our facebook page and following us on twitter! You can also keep up to date with each and every post by subscribing to the blog via email.