"Is the spring coming?" he said. "What is it like?"…
"It is the sun shining on the rain and the rain falling on the sunshine…"
― Frances Hodgson Burnett
I recently learned that Seattle and Western Washington actually have the longest spring season in the nation.  Lucky us! We've been celebrating since late February with daffodils blooming, cherry blossoms popping, and warmer temperatures (plus rain of course), and will most likely see spring-like weather into the beginning of July.
With all this time to enjoy what the season has to offer, we've been busy compiling a list of things that we feel make it special and unique.  Here you'll find our spring scavenger hunt! We hope it helps you enjoy all the outstanding qualities of spring in your neck of the woods, and if the lovely spring weather hasn't quite arrived where you live, we hope it gets there soon!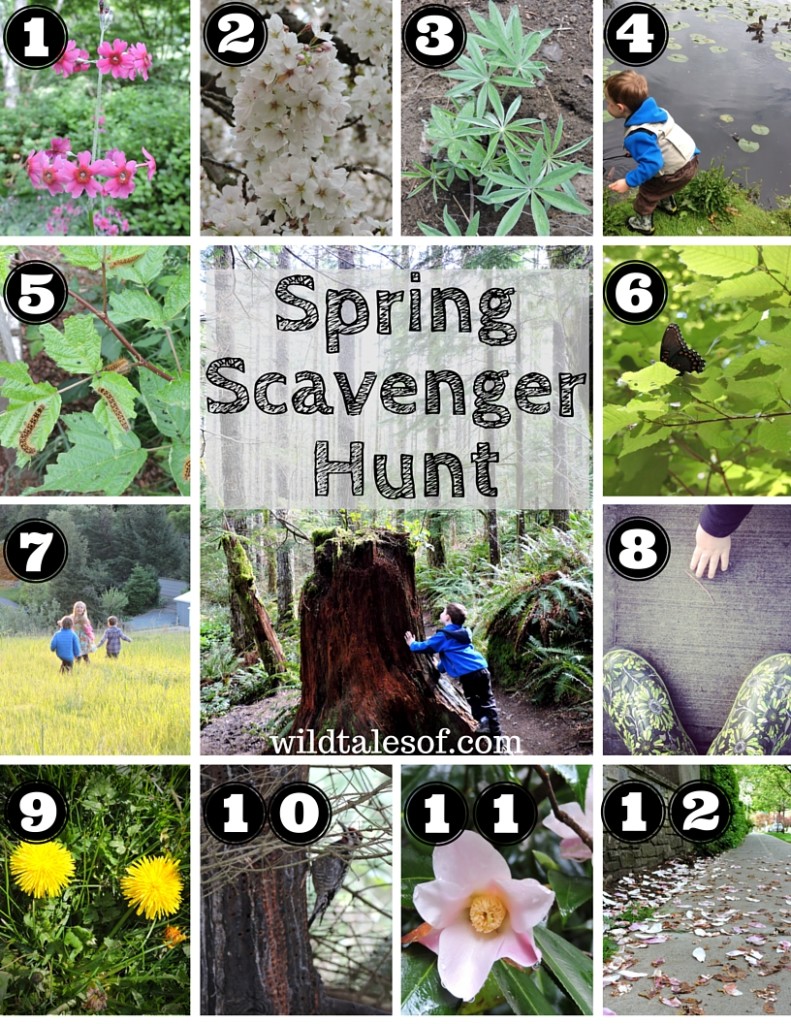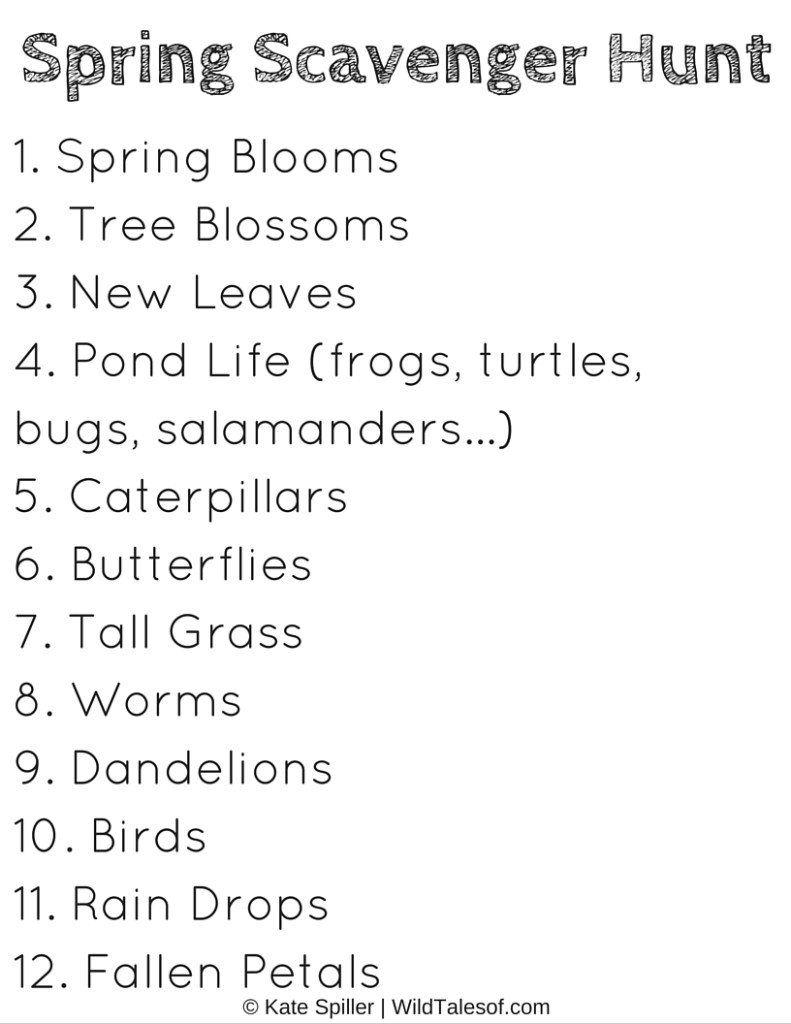 About the Spring Scavenger Hunt
The items do not need to be found in any particular order or on the same day!  Feel free to mix it up, and find the spring items in an order that works best for you!
Kids can color or shade in the number in the left hand corner of each photo when that particular item is found.
Have fun, and enjoy exploring outside in spring!
To print the Spring Scavenger Hunt
Printable PDF version: Spring Scavenger Hunt
We find it best to print double sided so that photos and clues are easily accessible.
What is your favorite thing about spring? We'd love to chat in the comments. You might also love our Seattle Scavenger Hunt for Kids! Not spring? Check out our Fall & Winter Scavenger Hunts!
Come join the conversation! You can keep up to date with each and every post by subscribing to the blog via email. We'd also love to have you join us on all of our adventures by "liking" our facebook page and following us on twitter! If you enjoyed this post, please "like it", "tweet it" or "pin it"!