We love taking advantage of the cabins available through our state park system.  We try to plan cabin getaways at least twice a year.  Lodging is inexpensive, and preparing for cabin camping is a whole lot easier than tent camping via the car or backpacking. Our most recent cabin camping experience was at Samuel P. Taylor State Park in Marin County (north of San Francisco), and we have our next cabin camping trip planned for this spring at Ike Kinswa State Park about 2 hours south of Seattle in Lewis County.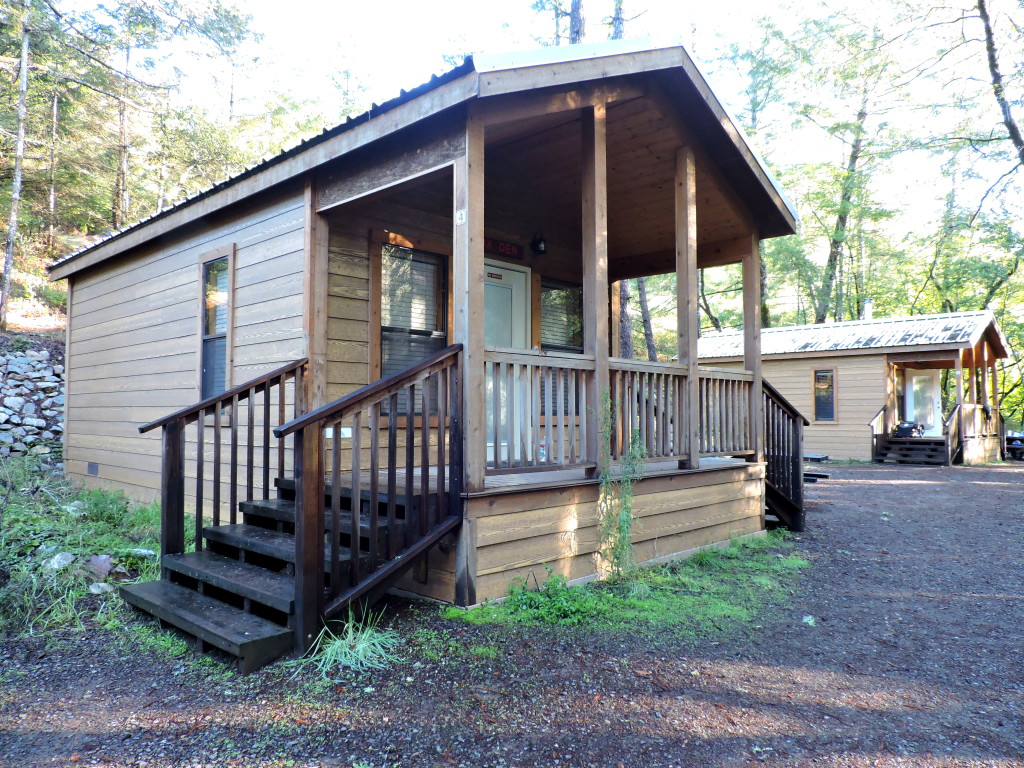 When preparing for cabin camping, to make sure we've covered all the bases, I like to brainstorm and plan in categories.  Based on each category, I list the things we'll need in hopes that essentials don't get left behind! It also helps to visualize how the experience will go from evening to morning (since we always arrive sometime in late afternoon/early evening & leave in the morning) jotting down items to bring as you go through each activity or routine. Here are our basic categories, plus questions to help create a packing list:
How to Prepare for Cabin Camping with Kids
Sleeping
Does the cabin provide linens?
Will you need a portable crib?
How cold will the temperatures be at night? Is the cabin heated?
What are the kid(s)' bedtime routines? What do we need to bring along to replicate that?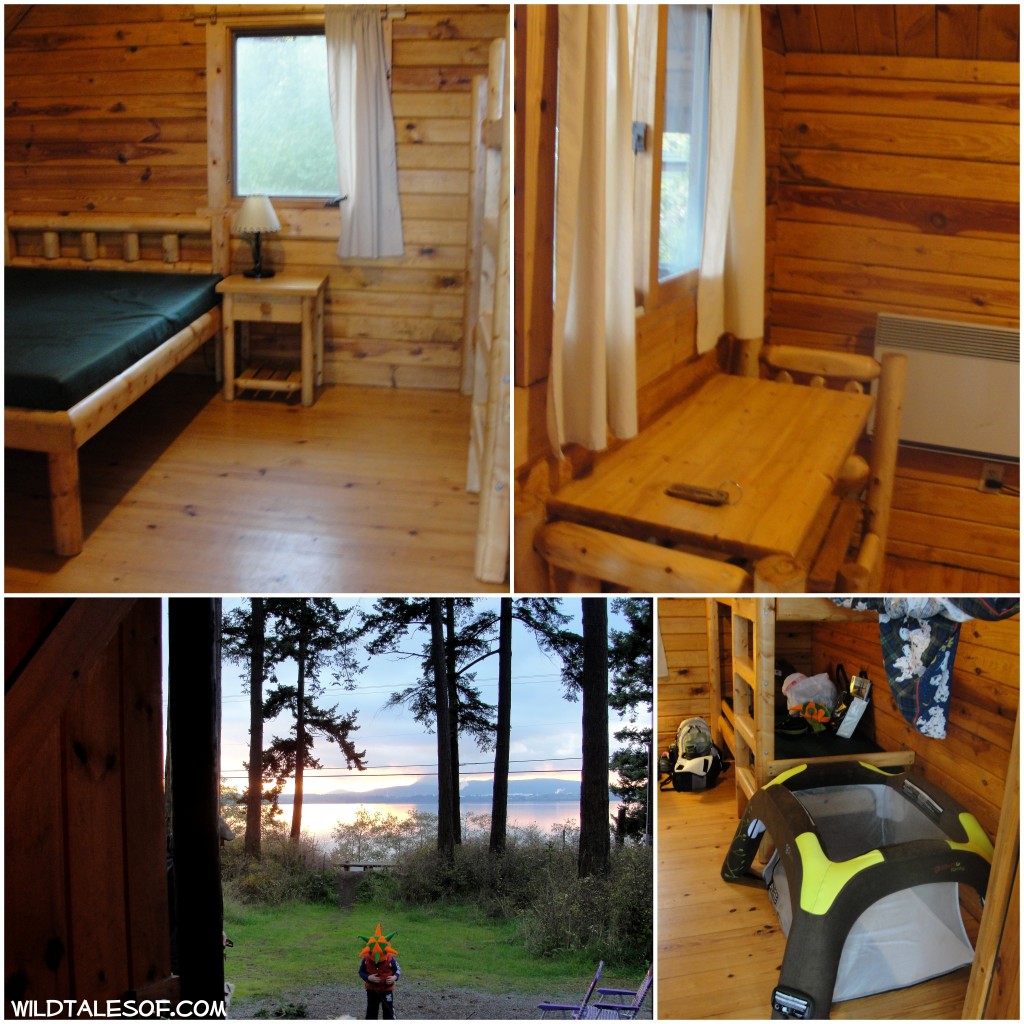 Clothing/Personal items
What's the weather forecast? Rain, snow, wind?
What activities will we be doing & what will we need for them? Hiking? Swimming? Boating? Fishing?
What clothing items will make everyone most comfortable outdoors?
Meals
How many meals do we need to eat at the cabin/campsite?
How will we cook? Fire? Stove? BBQ?
Are their restaurants nearby?
Where will we store the food?
Do we need plates, utensils, cups, etc? What kind?
Where will everyone sit?
What will everyone drink?
Around the Campfire
Are there fire pits or a fire grill? Do you need to bring wood/kindling/fire starter?
Is there a picnic table? Do we need chairs?
What will we do once the sun goes down? Lanterns? Headlamps?
What will we do if it rains? Will we need a tarp?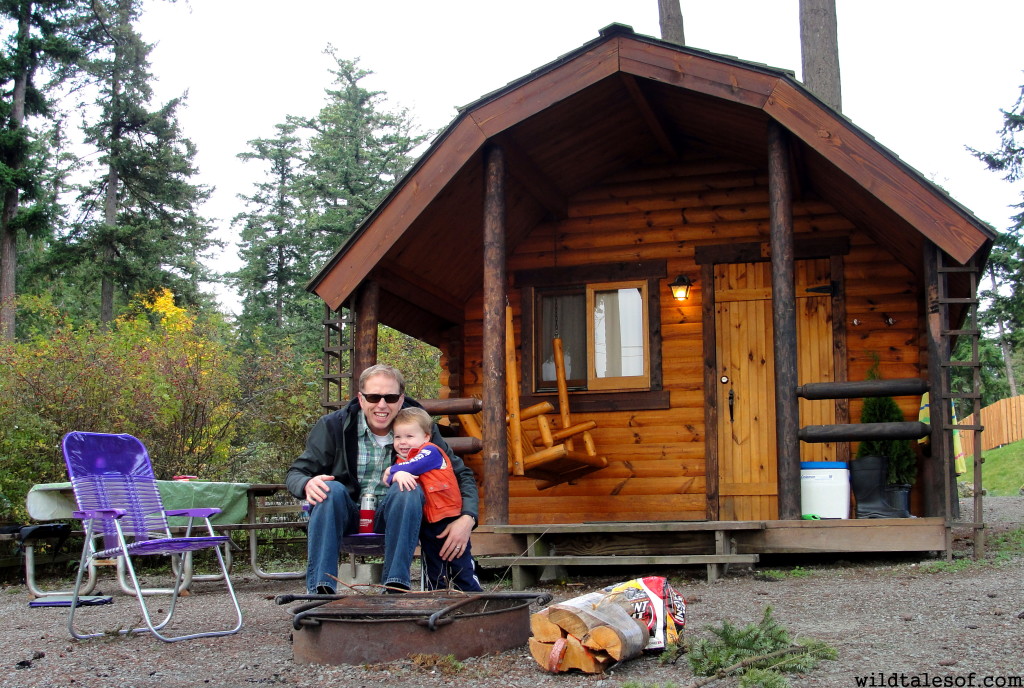 Play and Activities
What will we do with our free time?
What do you need to bring in order to carry out the activities we want to do?
What if someone gets hurt? First Aid kit?
What if it rains? Indoor activities? Board games? Cards?
Do we need music?
Routines: Morning and Night
What do we need to get ready in the morning?
Are there bathrooms at the campsite?
Are there showers at the campsite?
What do we need to get ready for bed in the evening?
Cabin Camping Packing List Printable
Sign up for our newsletter, and receive our free cabin camping packing list printable!  After signing up (name & email), we'll send you the special password to our resource library where the printable is located. We've listed all of the essentials for cabin camping, and left room for extras unique to each family.  The newsletter goes out every Wednesday, and in addition to updates from the blog, subscribers receive an extra dose of inspiration in the form of travel tips, deal alerts, and how-to's for adding more travel and adventure into their lives!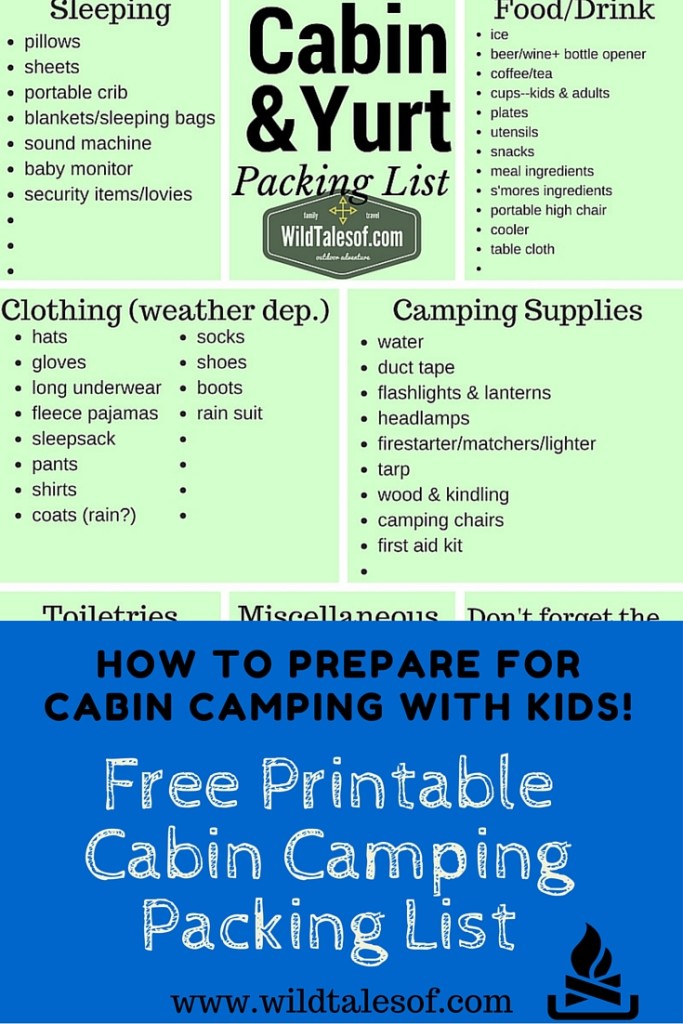 Have you gone cabin camping? Tell us why you love it (or not!), and please add your own tips so we can learn from YOU!
Come join the conversation! You can keep up to date with each and every post by subscribing to the blog via email. We'd also love to have you join us on all of our adventures by "liking" our facebook page and following us on twitter! If you enjoyed this post, please "like it", "tweet it" or "pin it"!