Before we get any further into 2016, I wanted to share some of our 2015 Christmas vacation with you! We visited family down in the Bay Area, and instead of crowding into family members homes, renting a vacation house or staying in a hotel (though we did spend one night at a Hilton Garden Inn), we rented cabins, and camped in a state park about 30 miles northwest of San Francisco.
Truth be told between travel, set-up, clean-up, and packing-up, it was a lot of work, but for me WELL WORTH all the effort.  I put together a video that features a tour of the cabins, a little bit of our Christmas celebration, and some snapshots and clips from our hikes around the park.
Notes on Samuel P. Taylor Park & Cabins
Samuel P. Taylor Park is located about 30 miles northwest of San Francisco near Lagunitas, California.
The park is 2,882 acres, and features redwood forest, grasslands, and creeks and streams throughout.  For views, take the Barnabe Peak trail (5.8 miles)
4 cabins are located in the Mardrone Campsite, and over 60 tent campsites are located throughout the park.
The cabins feature an electric heater, electricity, bunk beds (sleeps up to 5).  Restrooms with separate showers (hot & 50 cents for 5 minutes) are located nearby, and potable water and fire pits are just outside each cabin.
Charming small towns are just a few miles away! During our stay, we explored Olema (dined at Sir and Star), and Point Reyes Station.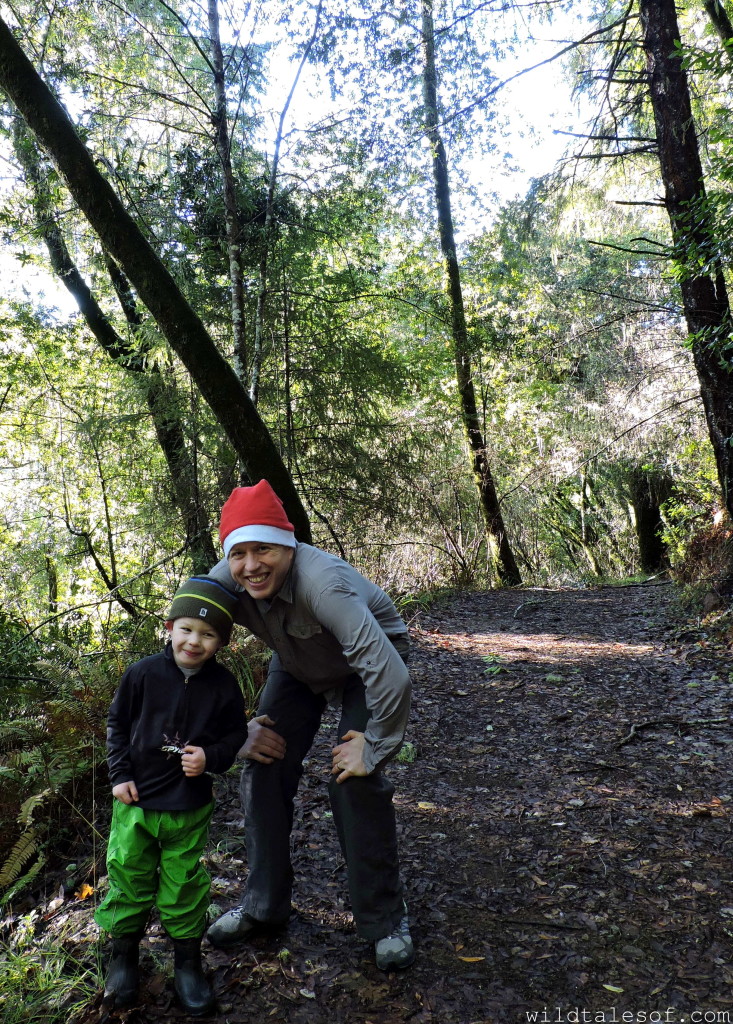 More cabin adventures:
For a handy cabin/yurt camping packing list, just sign up for our newsletter here & you'll get the password to our resource page!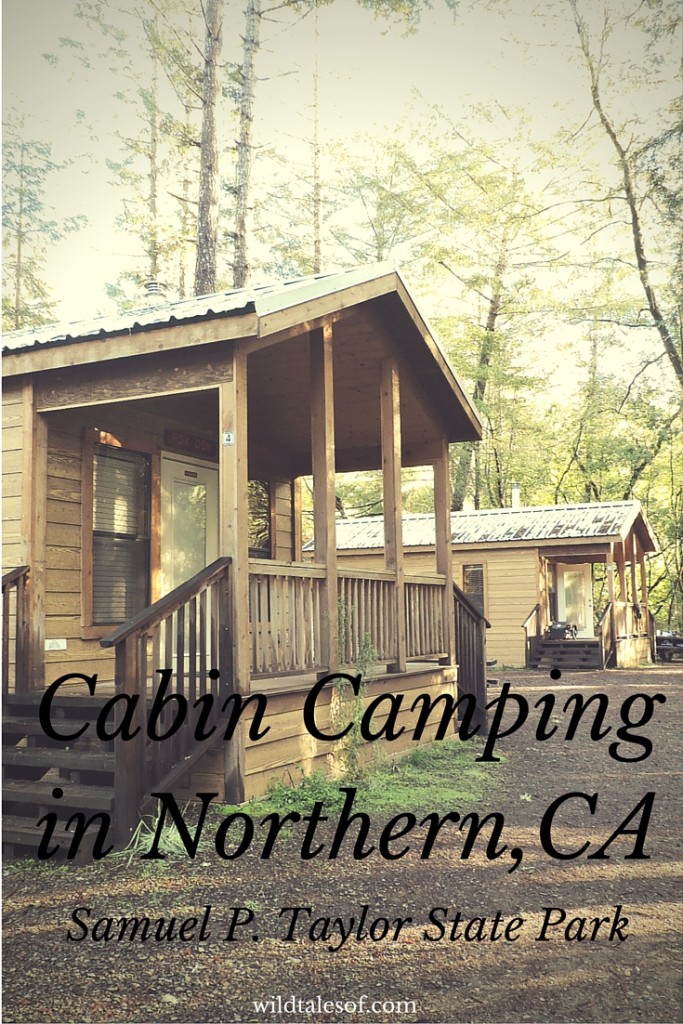 Have you entered our Chinook Book coupon giveaway? 
This post is part of the #wkendtravelinspiration link-up at FamiliesGo!