With all four of our children's grandparents living a significant distance away from our home here in Seattle, we have quite a bit of experience with out of town visits.  Lucky for us, we love to travel, AND each of our parents happen to live in fun, beautiful locales.
Through the years, we've learned ways to make each trip comfortable for everyone involved, and at the same time memorable and special.  If you take the following into consideration, we think you too will have a successful visit with the grandparents.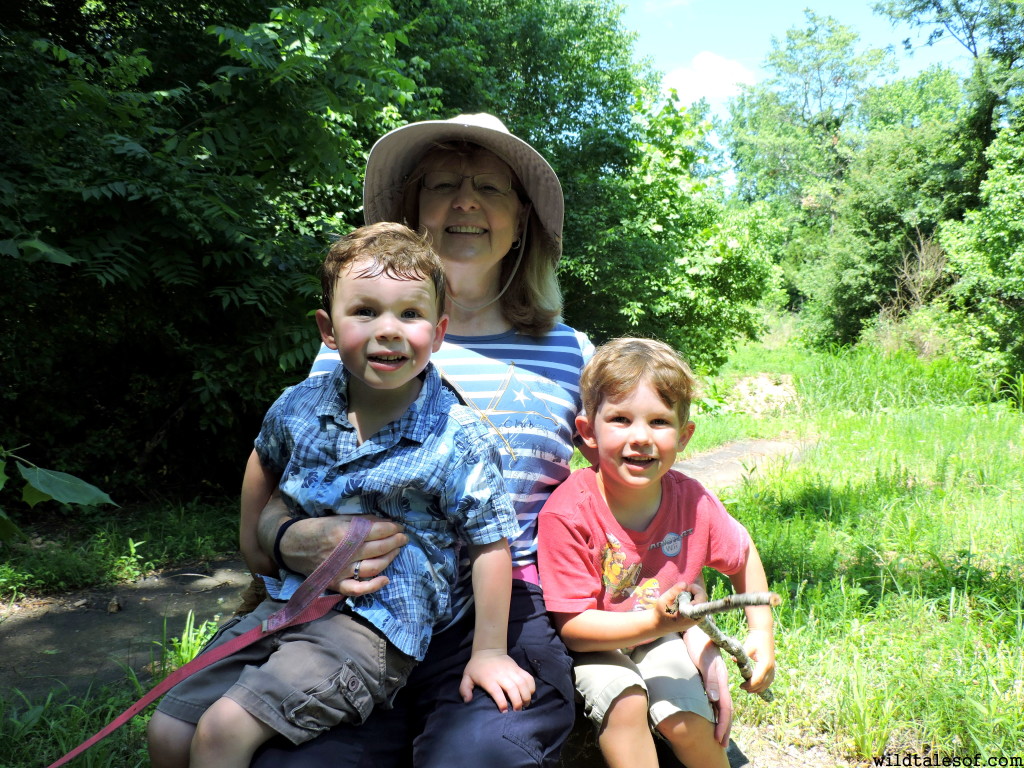 1. Length of Stay.
We suggest planning well in advance, and settling on an ideal number of days that is comfortable for both you and your host.  Personally we think that a week would be the longest we'd stay (unless we rented a vacation home) with 4 or 5 nights being the most ideal.  However itineraries greatly depend on how far you might be traveling. When we travel all the way across the country, we tend to plan a longer stay.  Regardless, be sure to send your host a copy of your itinerary so they are aware of your travel arrangements!
2. Sleeping Arrangements.
Consider your sleeping arrangements at home and what works best for you and your kids.  Then work with your host ahead of time to plan for a similar set up.  In a perfect world we would all have our own separate spaces just like at home, but we all know that is hard to recreate on the road. We do get creative though, and have had kids sleeping in closets and laundry rooms! Definitely important to think outside the box.  Not all grandparents have ample room (or are prepared to accommodate entire families) in their homes, so vacation rentals should also be considered.  VRBO, Home Away, and Airbnb are great places to start.
3. Food.
Our parents have always been happy to stock up on a few important food staples to make the kids feel more at home, and to make meal time easier.  Milk, bread, fruit, cheese, and cereal seem to please most.  Come up with a short list a few days before your trip, and make sure to alert your hosts of food allergies.
4. Toys and books.
A few toys and a small collection of books picked up at the thrift store or goodwill (even the dollar store!) will go a long way with keeping little ones entertained and happy while grown-ups visit and catch up.  This also comes in handy for those early risers who need some amusement before the rest of the house wakes up.  See if your host might be willing to do a little shopping for you ahead of time.
5. Transportation.
Important questions to think about:
Car Seats?
Number of spots in the host's car?
Will you need a rental car?
Is your host able to pick you up at the airport, train station, etc?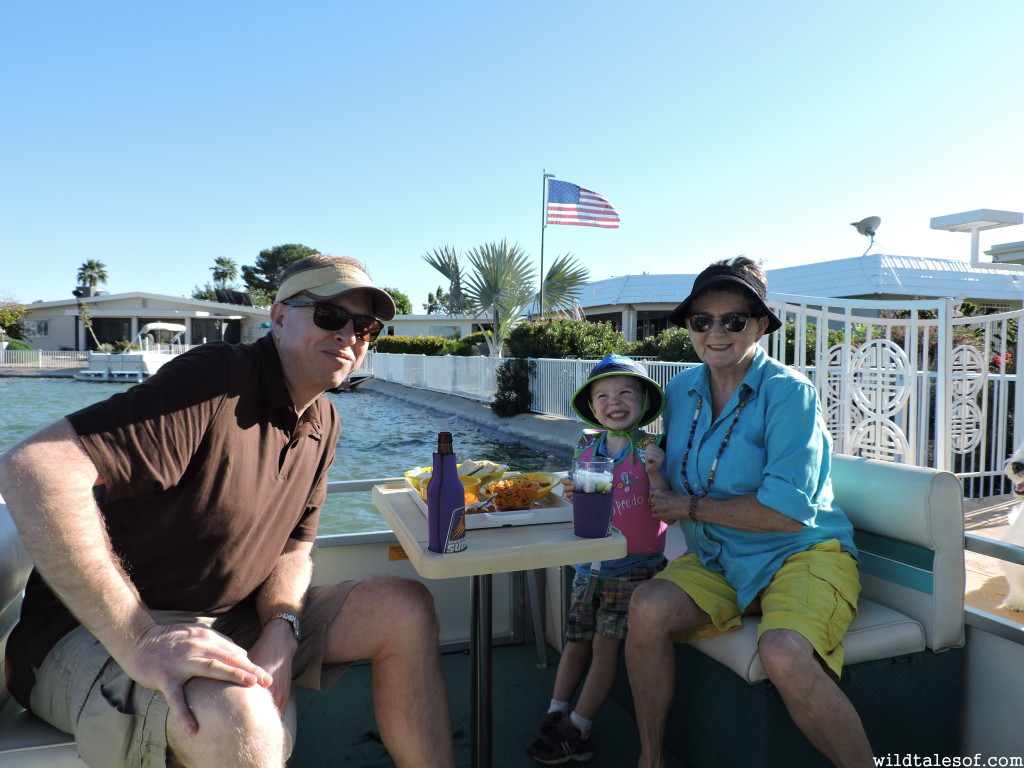 6. Kid/Baby Accessories.
Note all of the devices and accessories that you use for your routines at home.  Choose what's essential, and work with your host to see if they are able to secure any items for you.  Car seats, high chairs, strollers, baby seats/swings can often be rented or collected from friends and family nearby.
7. Activities.
We try to do a bit of research ahead of time to get an idea of some of the attractions and sights we are most interested in seeing.  We prepare for a balance of activity and downtime so as not to exhaust everyone.  We also consider what would work best for the ages (and nap times) of our kids at the time of that particular visit. We also leave wiggle room (or talk ahead) for allowing our hosts to choose activities–no need to run the entire show!
8. Courtesy and Flexibility (Dos and Don'ts).
Do make yourself aware of your host's sleeping preferences.  If your hosts go to bed early, keep the house quiet in the evening.  If they like to sleep in, do your best to quiet your kids if they are early risers.  We often take the kids outside for a walk or run to get coffee in the morning.
Do clean up after yourself and your children. Dishes, picking up clothes & toys, straightening up in the bathroom, making beds all should be part of your routine.
Don't plan a rigid and packed schedule. No need to micromanage the entire visit.  Plan for a few activities or have a loose outline, and leave the rest to figure out as you go.
Don't leave without tidying up. Talk to your host and find out what would be most helpful.  You might strip the beds and start a load of laundry with linens and towels, but check with your host first!
9. Kid/Baby Proof.
Close to our arrival, we try to do a quick sweep of the home for potential hazards and items that are breakable and within the reach of tiny hands.  Often our parents do this ahead of time any way, but sometimes they miss things or don't realize just how destructive kids can be at times! Better to be safe than sorry with valuable, important, and/or sentimental possessions.  We also talk with our kids, and lay down some ground rules for what's okay and not okay to touch.
10. Gifts and Thank yous.
Simple gifts go a long way in showing hosts how much you appreciate their hospitality and willingness to open their home to you.  Coffee, a bottle of wine, a candle, flowers, or something special from your hometown are all good gifts that come to mind. Hosts might also appreciate being taken out for a meal, or having a meal cooked for them at home. When we return home, we always send a written thank you note.  Sometimes we even enclose photos from our visit!
 What else should families consider when visiting out-of-town grandparents?
Come join the conversation! You can keep up to date with each and every post by subscribing to the blog via email. We'd also love to have you join us on all of our adventures by "liking" our facebook page and following us on twitter! If you enjoyed this post, please "like it", "tweet it" or "pin it"!