What's that one travel destination that you just can't stop thinking about for you and your family? Have you booked the trip? If you have, I'd love to hear about it! But if not, the ideas that follow might be the nudge you need to get planning!
I asked my fellow family travel writing friends to share their "family's destination of the year".  Here you'll find 7 family travel destination ideas from the experts.  You'll learn a little bit about each locale including why it was chosen and what makes the destination a great choice for families.  If you're looking to add adventure into your 2018, let this be your guide.
Whether you're looking for a big city escape, ski vacation, island paradise, or exotic getaway, we hope you'll find some inspiration from our traveling experts.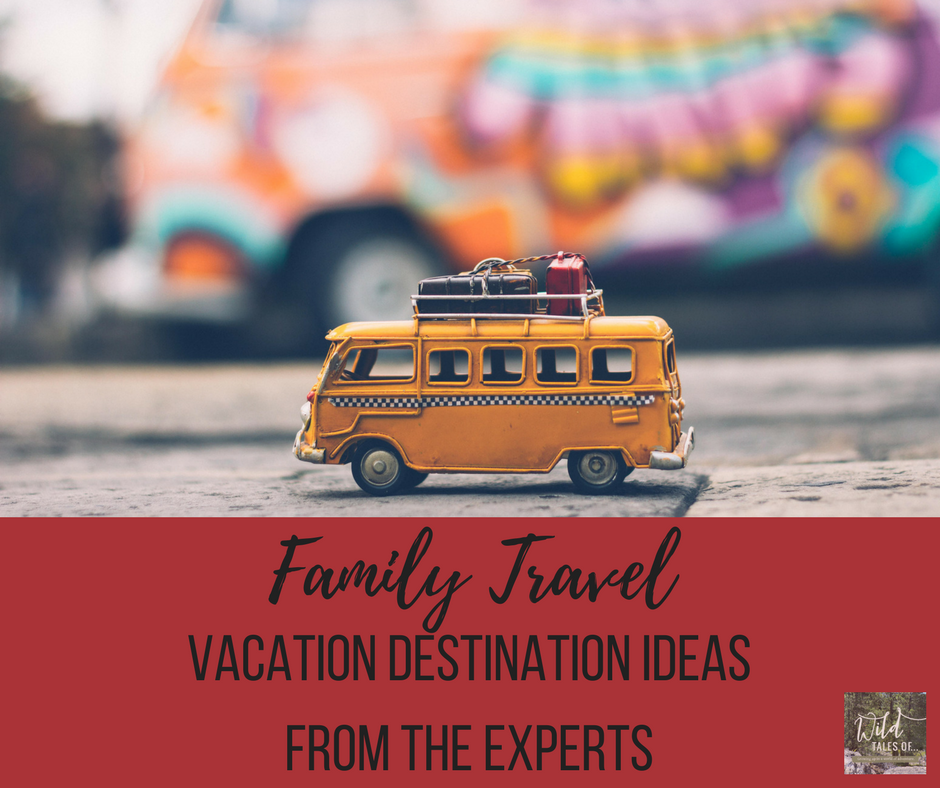 Where the Experts are Vacationing in 2018
North America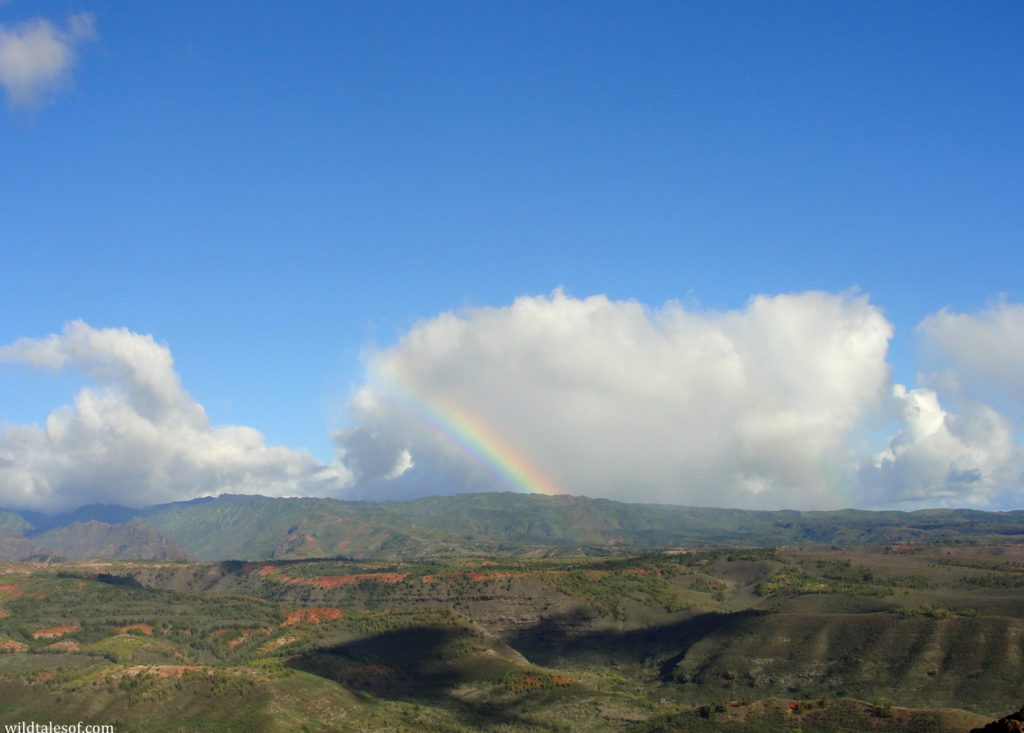 Our family is headed to Kauai this year for the first time and this destination has been on my "dying to visit" list for so long. I love that in 2018 we're finally making this dream come true. I've heard it's an adventurous island so I think my 9-year-old boys are at the perfect age. I'm also excited about visiting chocolate and tea farms, hiking through the jungly tropical forests and lazing around on the beach with a book while my guys all crash and splash in the waves.
This year my family is planning a ski vacation to Grand Targhee Resort on the Idaho/Wyoming border. We are a skiing family – in fact we live at Sundance Mountain Resort in Utah – but we wanted to try out some different ski locations and see how they compare. We chose Grand Targhee because of its vast terrain, the fact that it's got great snow and I even heard it limits daily ticket sales so that crowds are never too crazy. We're stoked to hit the slopes!
Bequia–St Vincent & the Grenadines: Tara from Pint-Size Pilot
Over a decade ago, my husband and I met a wild-haired Swede in a Caribbean airport who insisted that we could not possibly have experienced the real Caribbean unless we had been to Bequia (pronounce Beck-Way). This year, our family will finally make our way to this little tropical island to experience her idea of paradise.
At 7 square miles, Bequia is actually the second largest of the Grenadines after Canouan. Compared to most Caribbean islands, it is relatively unknown – not receiving nearly the attention of neighboring Mustique (a favored getaway of the British royals). Bequia has a long history of fishing, sailing and boat-building, has exceptional diving and snorkeling, and is home to several gorgeous, crowd-free beaches. You won't find sleek jet-setter hotels here, but rather colorful guest houses and secluded villas tucked into the lush hillsides. Looking for a digital detox for you family? This might just be the island for you.
San Miguel de Allende, Mexico: Colleen from Travel Mamas
My family can't wait to travel back to San Miguel de Allende, Mexico in 2018. We went for a week-long visit last year and fell in love with this alluring city's colorful colonial homes, vibrant town square and welcoming populace. This time we will stay for a whole month in this artistic town in Mexico's Central Highlands. We plan to take Spanish language classes and maybe a course or two at Mexico's oldest art school, Insituto Allende, which offers an array of art classes for all ages. 
Surely, we will return to El Charco del Ingenio, an unusual botanic garden that features walking paths amongst wild flowers, cactus, and succulents. We also look forward to swimming in La Gruta's hot spring public pools. And then there is La Asquina, a Mexican toy museum we have yet to explore. But mostly it's the city's vibe that has called us back to slow down and savor the flavors and beauty of San Miguel de Allende.
Europe
London, England: Our family!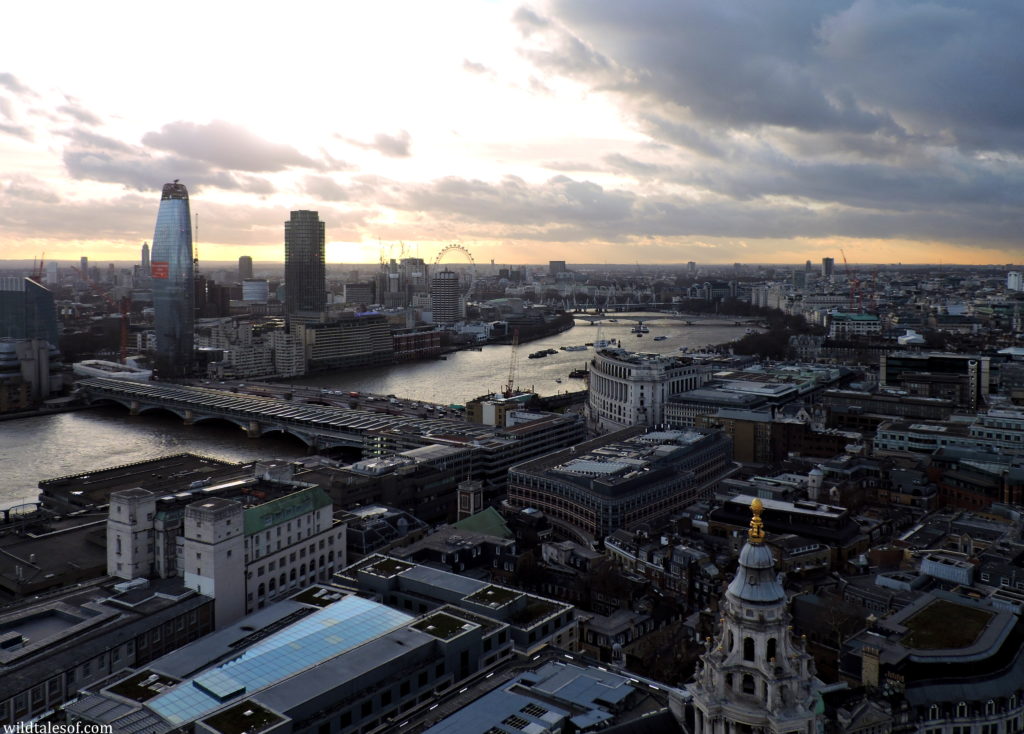 Yes, we've already traveled to London (3rd week of January), but out of all our upcoming travels this year, it's by far the highlight, and the trip that we were anticipating the most! This visit to London was, besides our close neighbor Canada, the kids' first international trip, and first trip across the Atlantic.  We chose London because of the amazing flight deals that Norwegian Airlines was offering last summer.
Why were we excited to visit?  Besides the amazing price we were able to get on our flights, London was a place our entire family of 4 could experience with fresh and new eyes! Even with his extensive Europe travels, Slaed had never visited, and he wanted to fulfill a lifelong dream of purchasing an umbrella in London!  The kids were thrilled about all the neat transportation opportunities from riding a red double-decker bus to moving around the city via the London Underground.  I was drawn to the the historic churches and cathedrals, and couldn't wait to get inside these incredibly old structures filled with so many stories.
Madeira, Portugal: Jurga from Full Suitcase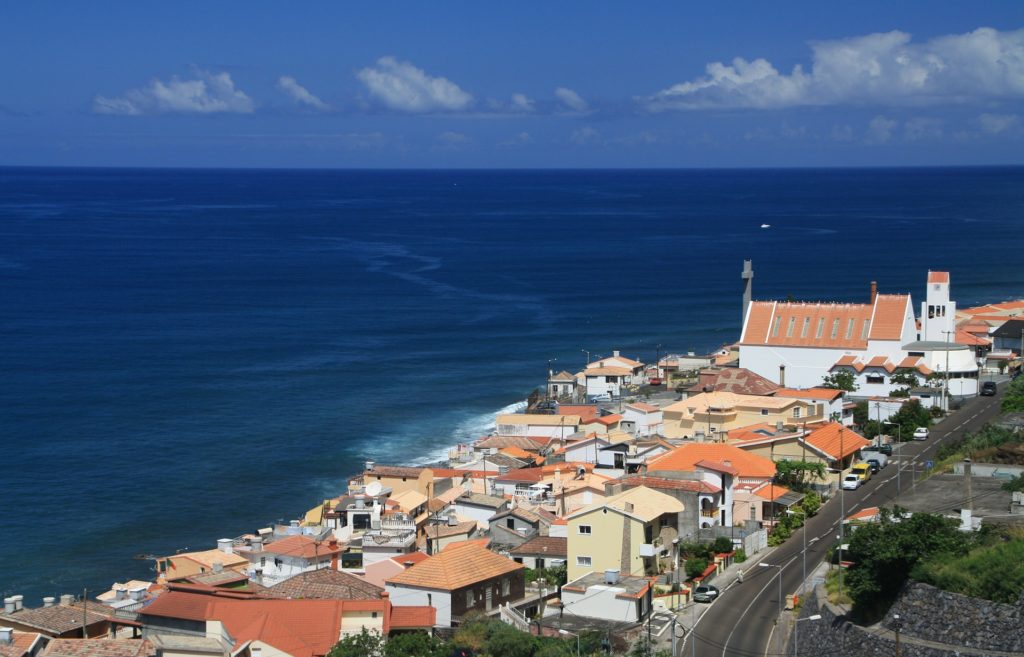 After our road trip through Central Portugal last year, we were certain of one thing – we want to go back and explore more of this beautiful country. After some consideration we booked another trip for spring 2018. This time we are heading to Madeira – a beautiful Portuguese island in the Atlantic Ocean. One of the main reasons why we chose Madeira is because of its beautiful nature and hiking possibilities. Madeira is also called the Flower Island and April should be the high season for the spring flowers. But there is more… secluded beaches, quirky little villages, and lots of activities for the whole family. Can't wait!
South America
Ecuador & the Galapagos Islands: Victoria from Far-Flung Lands
In August of last year I moved from Panama to Ecuador with my family. I've been lucky enough to live in some beautiful places but Ecuador trumps them all! Although the country is relatively small compared to many of its South American counterparts, it offers a wealth of diverse experiences, which I'm looking forward to discovering with my children.
Based in Quito, we plan on taking a rooftop tour of the UNESCO-protected old town and visiting 'The Centre of the World' where you can literally place one foot either side of the equator. At weekends we'll be heading out into the Andes for mountain walks and dips in hot volcanic springs; and during school holidays we'll venture deep into the Amazonian rainforest. Ecuador also has 2000km of tropical coastline to explore.
What I'm most excited about however is a trip to the enchanted Galapagos Islands – the ultimate wildlife adventure!
I'm certainly inspired! Thanks so much to my fellow traveling families for contributing. What travel destination (big or small) do you have on your mind for this year? For even more inspiration, check out our post from 2017.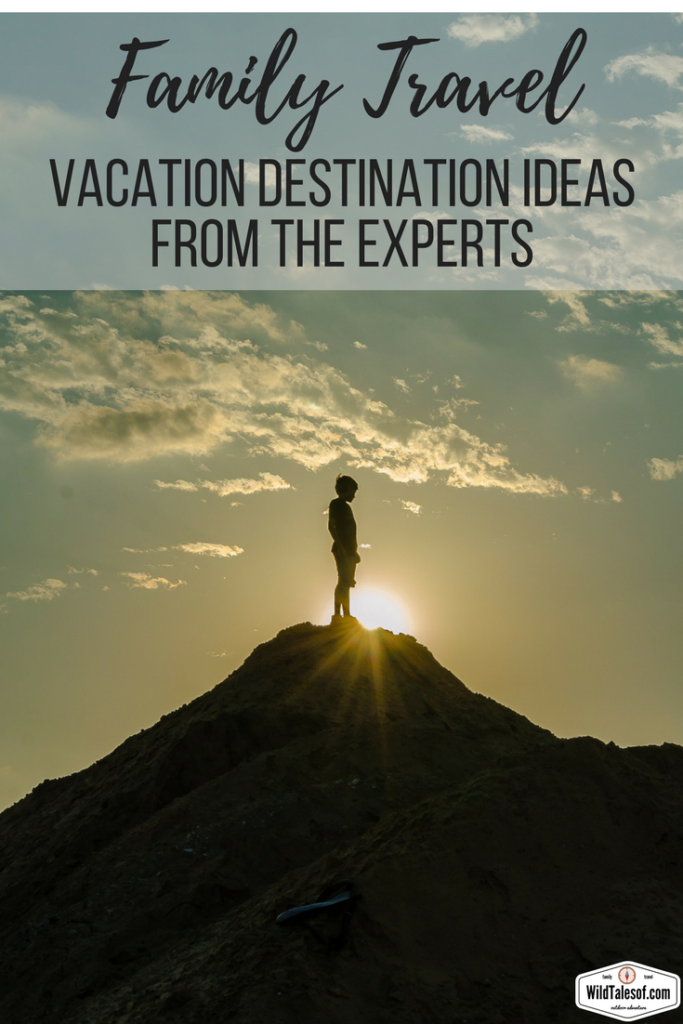 Come join the conversation! We'd love to have you join us on all of our adventures by "liking" our facebook page and following us on twitter! You can also keep up to date with each and every post by subscribing to the blog via email.