Now that the real spring weather has returned to Seattle, and we are back to mild temperatures after a bout of hot weather, it's time for us to get cracking on our spring bucket list! If you aren't familiar with our seasonal bucket lists, here's the scoop: Each season, we create a list of about 10 fun adventures or projects that are specific to the season.
We dig through our favorite nature books, think about our favorite happenings of that particular season, and look at our calendars as a way of being more intentional with our time and to take advantage of the best things that nature has for us. To learn more, check out our summer, fall & winter bucket lists.
Here's our 2016 Spring Bucket List in no particular order!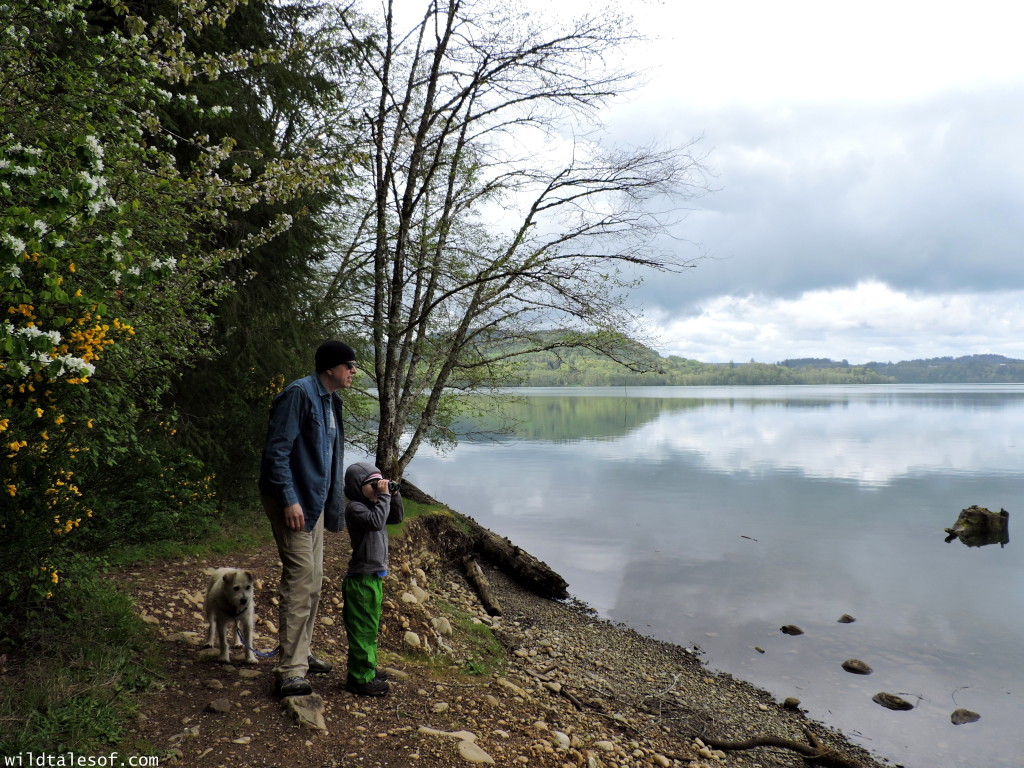 Every spring we give our yard a refresh with new flowers for our containers, and new veggie starts for our big raised bed.  This past weekend we got the flowers planted, so now we need to get a move on our veggies! Bergen has grown a sweet pea plant from seed that's doing well, and we're looking to add zucchini, broccoli, green beans, and maybe even carrots!
Trash clean-up walks around the neighborhood, and maybe a few local parks were requested to be added to the list by Bergen (our 4-year old).  He loves slipping on some gloves and getting outside to pick up as much trash as he can find, which unfortunately piles up on our city streets.  Since we walk everyday, it's an easy thing that we can do that has a big payoff.
Thanks to some focused and consistent practice, and his amazing Woom 3 Bike, Bergen is now a full-fledged rider of a real 2-wheel pedal bike! We are so proud of him, and I honestly didn't think it would be such a quick transition! A couple of weeks ago when I was jotting down this list, we talked about the goal of him being able to bicycle to a local park.  Well, he's already met that goal! So now our next goal is to ride somewhere as a family, possibly to a park or playground that's a little further, maybe a morning weekend ride to grab coffee in another neighborhood.
And while we are on the subject of bike riding, MY goal is to ride with Georgia (16 months) in the Yepp Baby Bike Seat. My bike is currently in the shop getting a tune-up, and getting the bike seat attached to the front.  When it returns, I want to start riding with Bergen to school (currently I'm jogging as he rides), AND pick him up from school with Georgia on the bike, instead of driving the car to pick him up.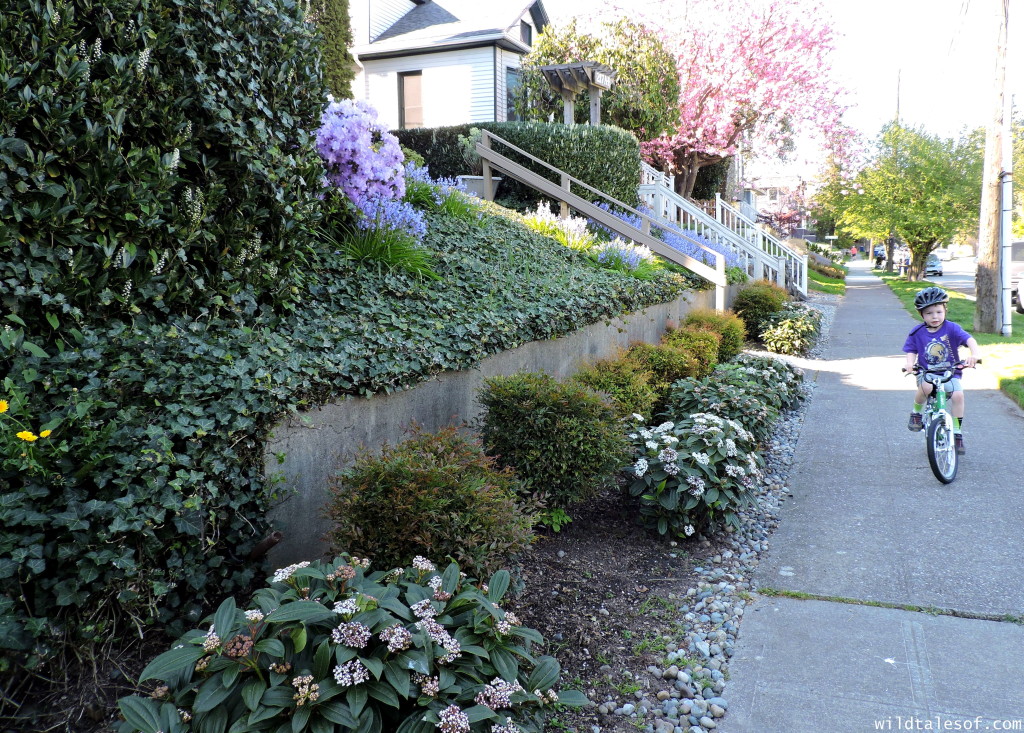 We read in one of our nature books that spring is a good time to find antlers because many antler-bearing animals shed them in March and April.  This sounded pretty exciting to Bergen, so we'll see what we can do!  Slaed and I stumbled upon a few when we were on Orcas Island a few years ago–I hope Bergen gets lucky.
What better time of year to visit one of our local family farms than during spring when so many baby animals are born? There's a park and farm in Redmond, Washington (suburb of Seattle) that looks like the perfect spot for a mini adventure, and entry is free!
While my favorite wildflower (lupines) won't be blooming until summer, I definitely want to get out and see some of the early bloomers.  Thanks to forest school, Bergen is also learning to identify native flowers, so he's pretty interested too! I'm thinking Squak Mountain would be a great spot to return to, but I also have my eye on some spots that are further out. We'll see if we can get there!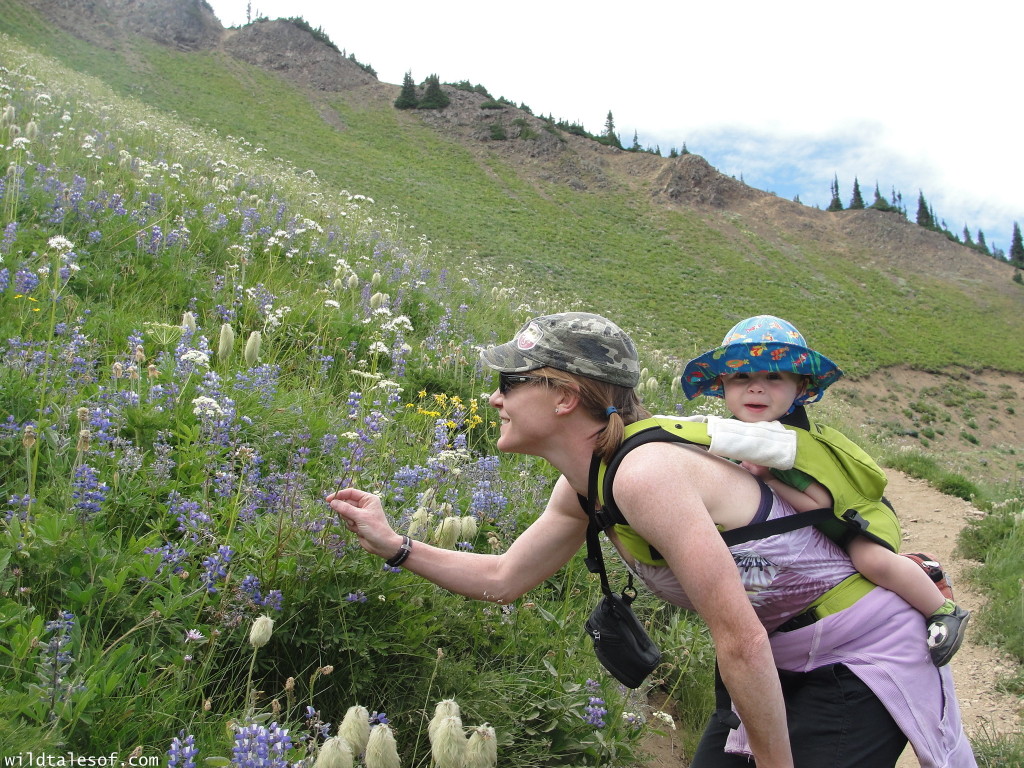 The Heybrook Lookout trail is a short, but steep hike up to a lookout tower located about 30 minutes west of Stevens Pass.  I think Bergen would love climbing up to the lookout tower, and I'm excited to take in the beautiful views that will be waiting for us once we are at the top!
Another one of Bergen's contribuations! He saw this idea in our new 101 Things for Kids To Do Outside book, and I think it's the perfect garden project for him.  We actually have a whole bucket full of rocks that we removed from our yard, so all he needs is some potting soil and a couple of low-growing plants.  We're thinking that he can add little treasures that he finds on our walks and hikes creating his own special (small) area in our yard.
We're so excited to be heading back to Lake Chelan in north central Washington! It's definitely a favorite road trip destination in our family, and we haven't been since Bergen was a wee toddler, and the surrounding area was covered in snow.  Looking forward to taking in gorgeous views of the lake, doing some wine tasting, and wandering the trails that are scattered throughout the valley. And speaking of wildflowers, I thinking we won't have any trouble spotting more than a few beautiful blooms.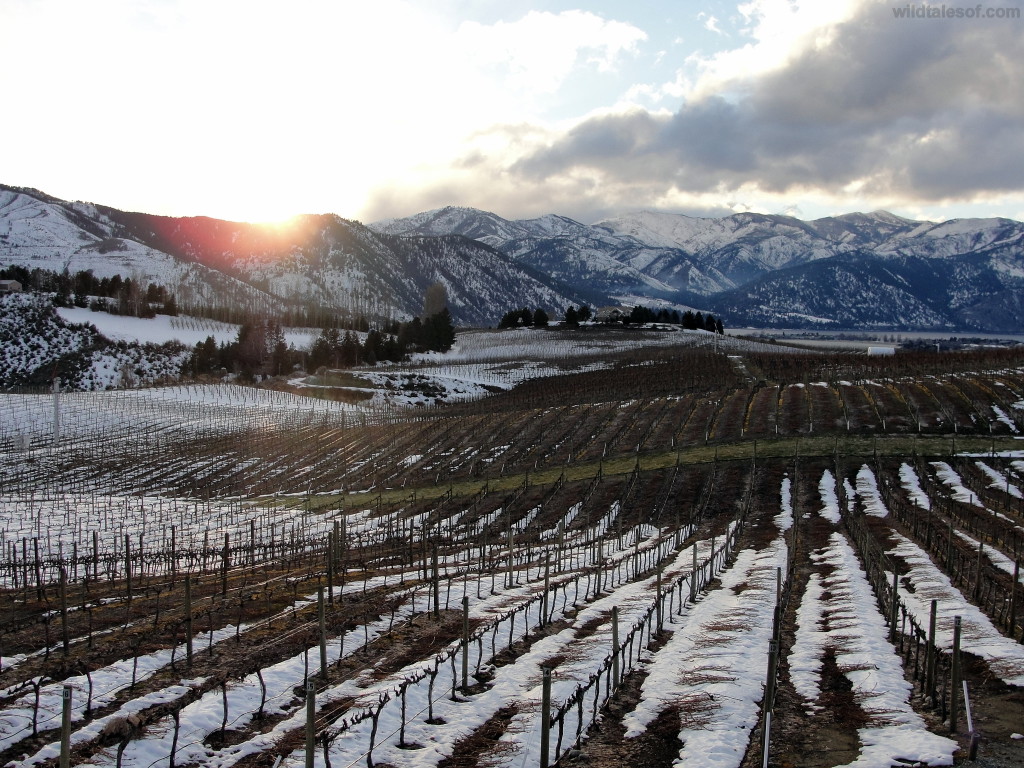 What's on your list to do this spring? Any fun local adventures? Travel? We'd love to chat with you in the comments!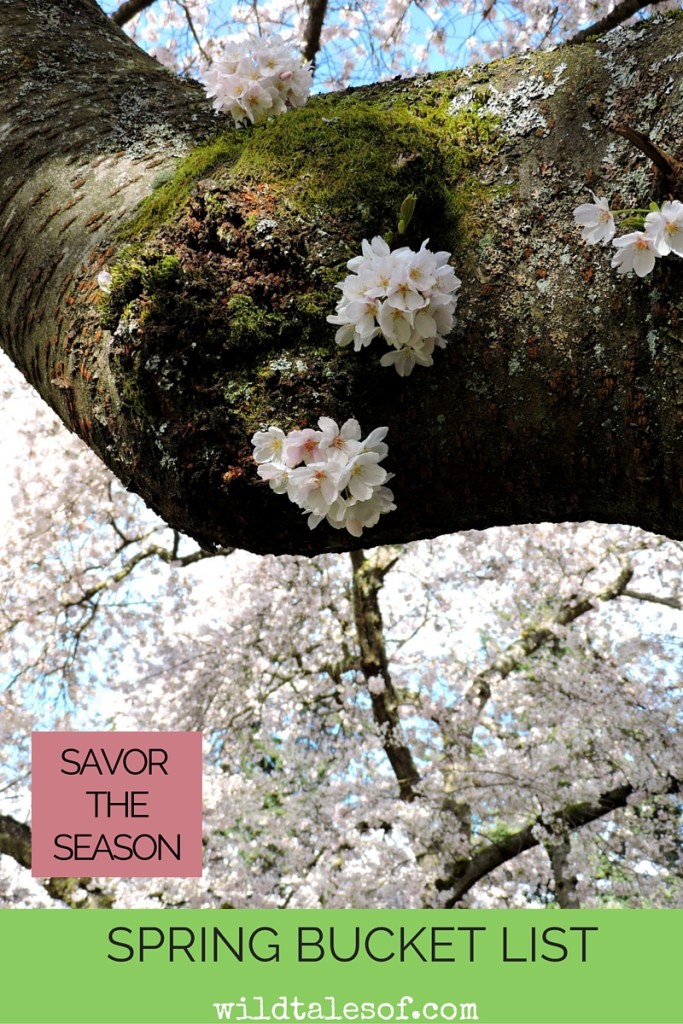 Come join the conversation! You can keep up to date with each and every post by subscribing to the blog via email. We'd also love to have you join us on all of our adventures by "liking" our facebook page and following us on twitter! If you enjoyed this post, please "like it", "tweet it" or "pin it"!