A nice walk in the woods has it's place in the hiking world.  Tall towering trees, greenery and foliage surrounding you, maybe even a creek or waterfall to gaze at or take a quick dip.  Sometimes we want more though.  We want an even greater reward for our effort than just the pretty scenery.  We long for that light at the end of the tunnel–a gorgeous sweeping view of the landscape giving us more of a perspective of our place here on earth.  Viewpoints also often mean you've accomplished something big, and that's extremely satisfying!
This past winter, I set a goal for Bergen (4.5 years at the time) and I (Georgia came along for the ride on my back as well) to hike to the top of Little Si, a smaller neighbor mountain to the larger Mount Si in North Bend, Washington.  In order to prep for the journey, we tackled several other trails with viewpoints and similar, but not quite as difficult, terrain and distances, and since then we've added a few more hikes with viewpoints to our tally.  Consequently, we now have quite a few hikes that we can recommend to other families where your hard work will be rewarded with an amazing view.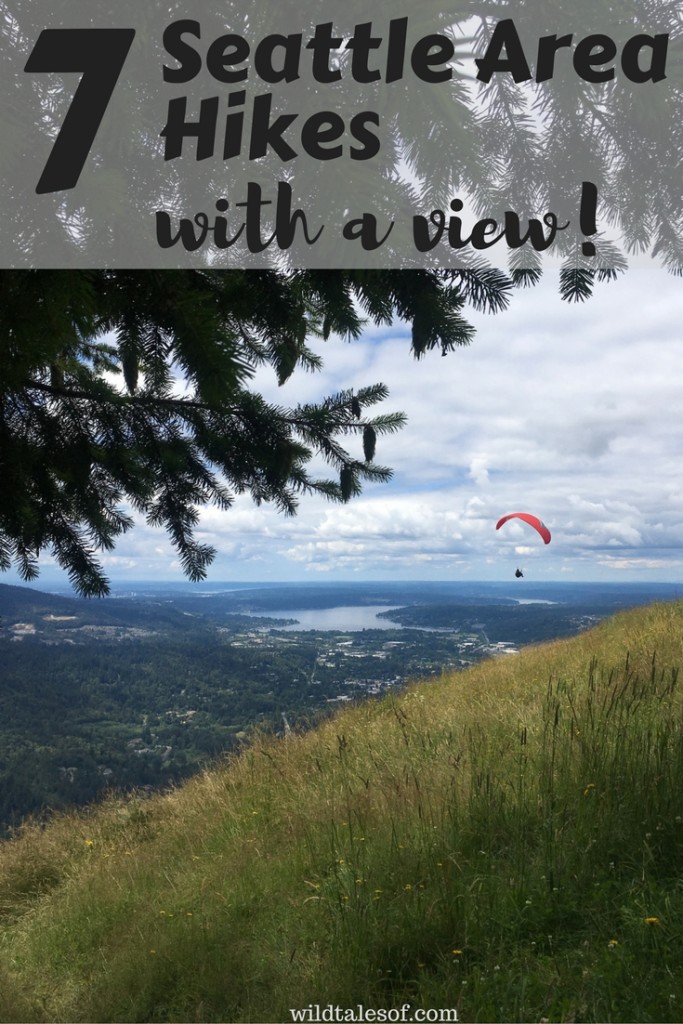 Notes: Obviously there are more hikes with viewpoints in the Seattle area, but these are all located within about 40 minutes of the city, are 6 miles and under, and with the right "training" are all appopriate for younger hikers.  
Mileage: about 4 miles
Location: We accessed the hike from the Red Town Trailhead located off of Lakemont Blvd SE (exit 13 off of I-90) near Bellevue, Washington.  For more information, visit the WTA website. No pass required.
This Cougar Mountain adventure is a great introductory hike for those wanting to work up to a more strenuous climb.  Make sure to grab a map at the trailhead as the trails change several times, and getting to the viewpoint can be tricky if you're not paying attention (we missed it the first time)!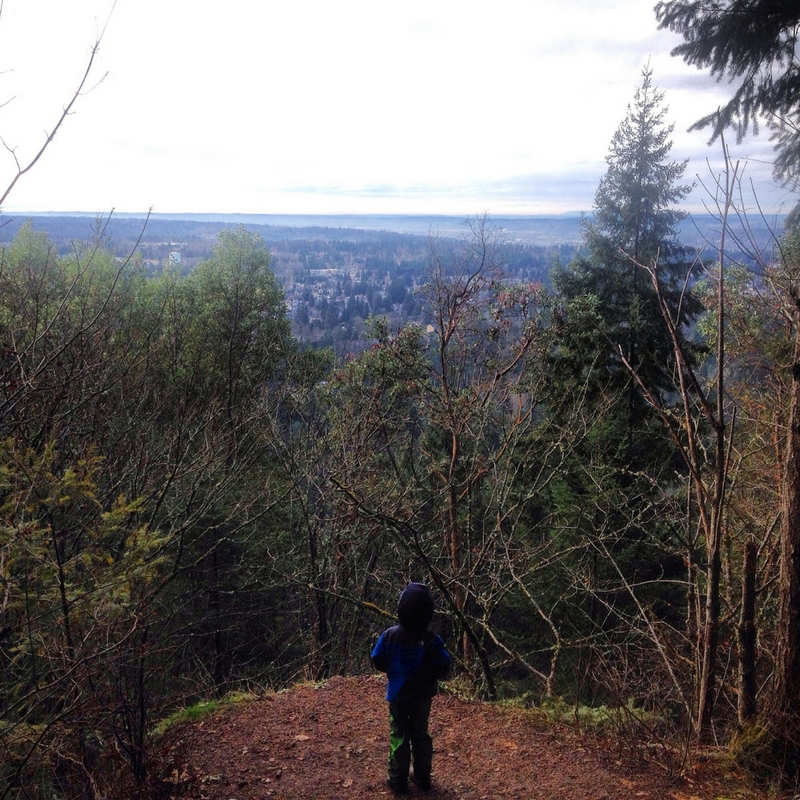 Mileage: 3.5 miles
Location:  We accessed the hike from the Iron Horse State Park/John Wayne Pioneer Trail (exit 32 off of I-90, south on 436th Street, which turns into Cedar Falls Road SE) near North Bend, Washington.  For more information, visit the WTA website.  Discover Pass required.
I loved breezing past the crowds at Rattlesnake Ledge to this shorter, less traveled hike, just across the way.  Lots of uphill climbing practice, but at just 3.5 miles round trip, it's over before you know it!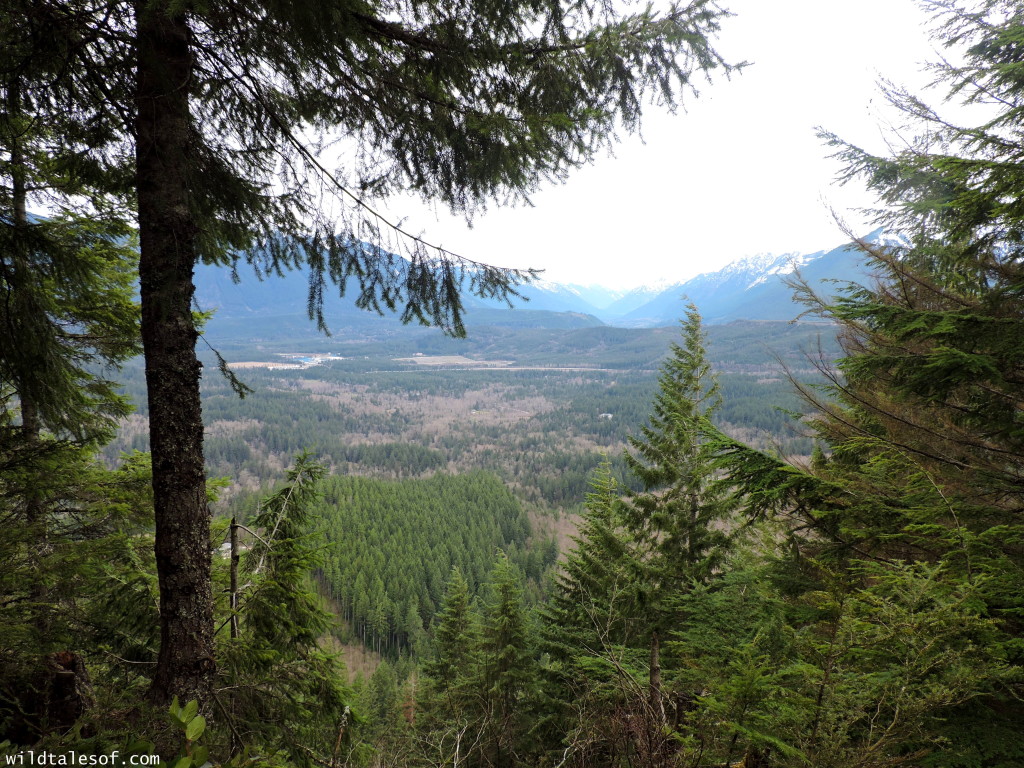 Rattlesnake Ledge
Mileage: 4 miles
Location: North Bend, Washington, from I-90, take exit 32 & turn right onto 436th Avenue SE.  After about 4 miles, you'll see signs for parking. No pass required.
Since Bergen did so well with Cedar Butte, I knew he was ready to tackle the longer neighbor hike.  He loved all the huge erratics, and we saw a salamander on the trail that he still talks about! Be ready to set some firm limits or major hand holding at the top since there are some sketchy spots at the viewpoint, and it can be crowded.  There are a couple of little side spots to take in the views away from all the people, so be on the look out.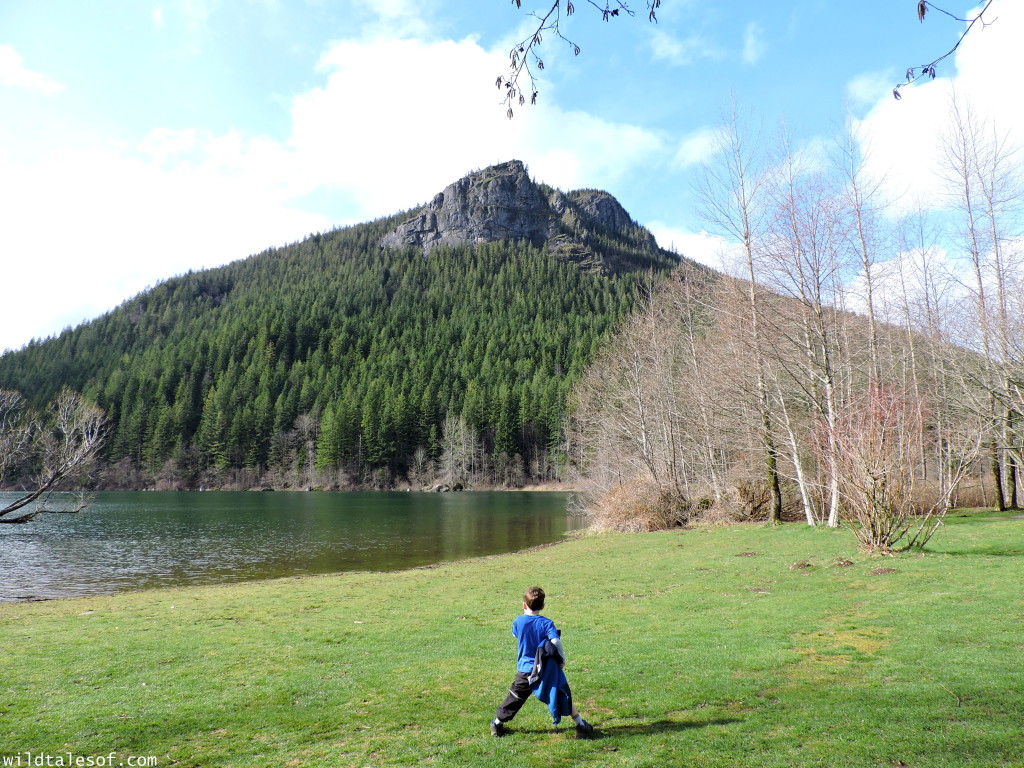 Mileage: 4.7 miles Location: North Bend, WA, I-90, exit 32.  For detailed directions, visit the WTA website. Discover Pass required. When our day to go for our Little Si hiking goal finally came, it was pouring down rain! I said a little prayer as we travled down I-90, and sure enough, the rain let up! There's a little bit of scrambly-rockiness toward the beginning of this hike, so make sure everyone has good hiking shoes.  Bergen loved all the rock walls visible along the way–we'll have to return someday soon so that we can see some of the climbers in action.  It felt amazing to accomplish this goal, and for those looking for a challenge, it's a fantastic hike!
Margaret's Way to Debbie's View
Mileage: a little over 6 miles
Location: Issaquah, WA, exit 15 off of I-90.  For detailed directions, visit the WTA website. No pass required.
Such a pretty hike, but man did we bite off more than we could chew! This is a long one with a lot of uphill climbing and a lot of "will this ever end" thinking, BUT the viewpoint (Debbie's View) is so lovely.  We also got to experience eagles screetching overhead as we made our way back down, which was also very special.
Mileage: 3.8 miles
Location: Issaquah, WA, exit 17 off of I-90.  For detailed directions, visit the WTA website.
This was our most recent family hike, and definitely one of the most crowded.  As I mentioned in my previous post, the negatives, mainly just crowds, but it's also quite a steep climb to the top, are overshadowed by the beautiful views and chance to watch all the hang gliders in action.  I wouldn't try this hike with your young child unless they have some uphill climbing miles under their belt–it's tough!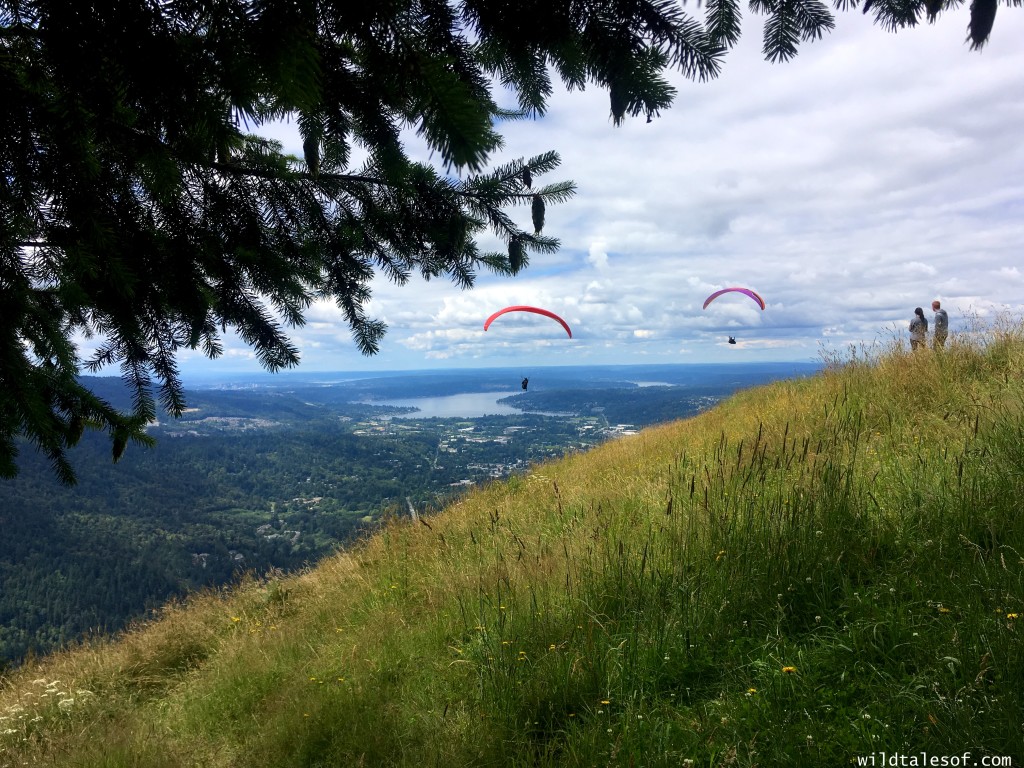 Mileage: a few steps to a few miles
Location: Bellevue, WA, exit 13 off of I-90.  More detailed hiking routes and directions to the trail head can be found on the Washington Trails Association website.
The Million Dollar View is a bonus hike because you don't actually have to do any uphill hiking to see this view–it's accessed just steps from the Anti-Aircraft Peak trailhead.  However, you could "trick" yourself, and save the Million Dollar View for the end of your hike!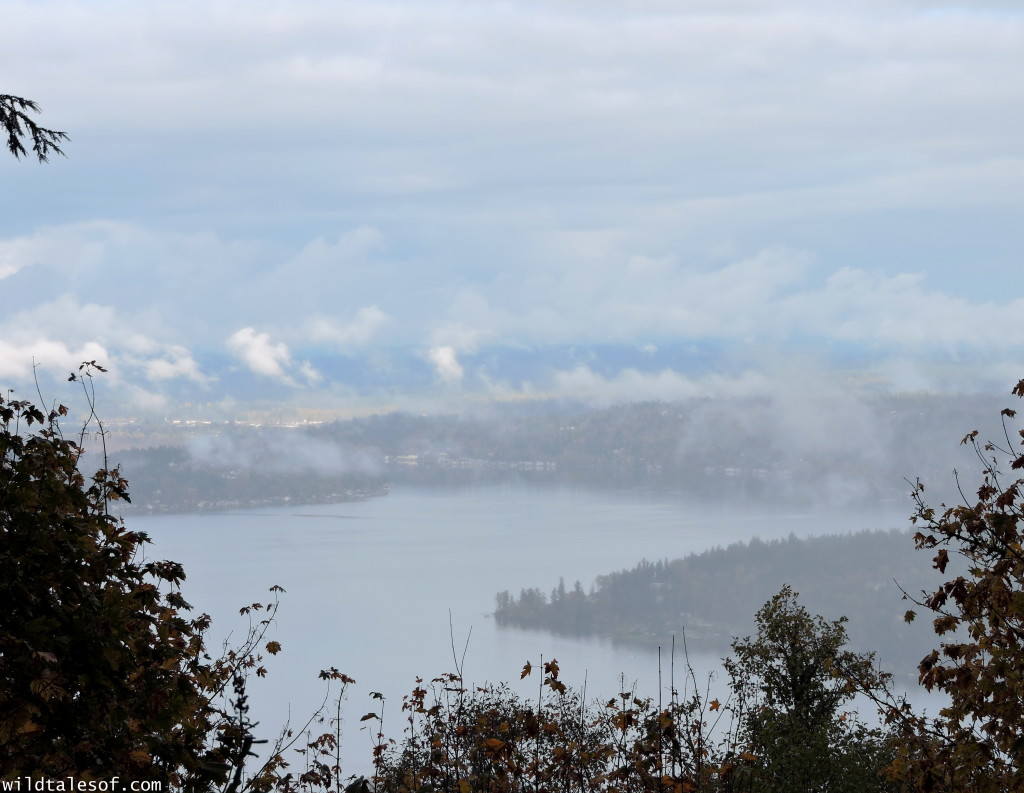 Do you have a favorite Seattle area hike with a view? Let's chat more in the comments! We'd love to hear from you!
Come join the conversation! You can keep up to date with each and every post by subscribing to the blog via email. We'd also love to have you join us on all of our adventures by "liking" our facebook page and following us on twitter! If you enjoyed this post, please "like it", "tweet it" or "pin it"!