We love exploring our city and especially love seeing the sights we've known and gone to for years through the eyes of our children.  Seattle has so much to offer for the entire family.  At least from our perspective, there are landmarks, attractions, museums, and parks that we can enjoy just as much as our kids.
For Bergen (now 4 years old), the more we involve him in our everyday adventures around town and in our travels around the country, the richer the experience becomes.  When I saw how engaged he was recently as we completed a scavenger hunt together at his school, it got me thinking.  Wouldn't it be fun to hunt for various items that identify our city and make it unique? Why not create our own Seattle Scavenger Hunt?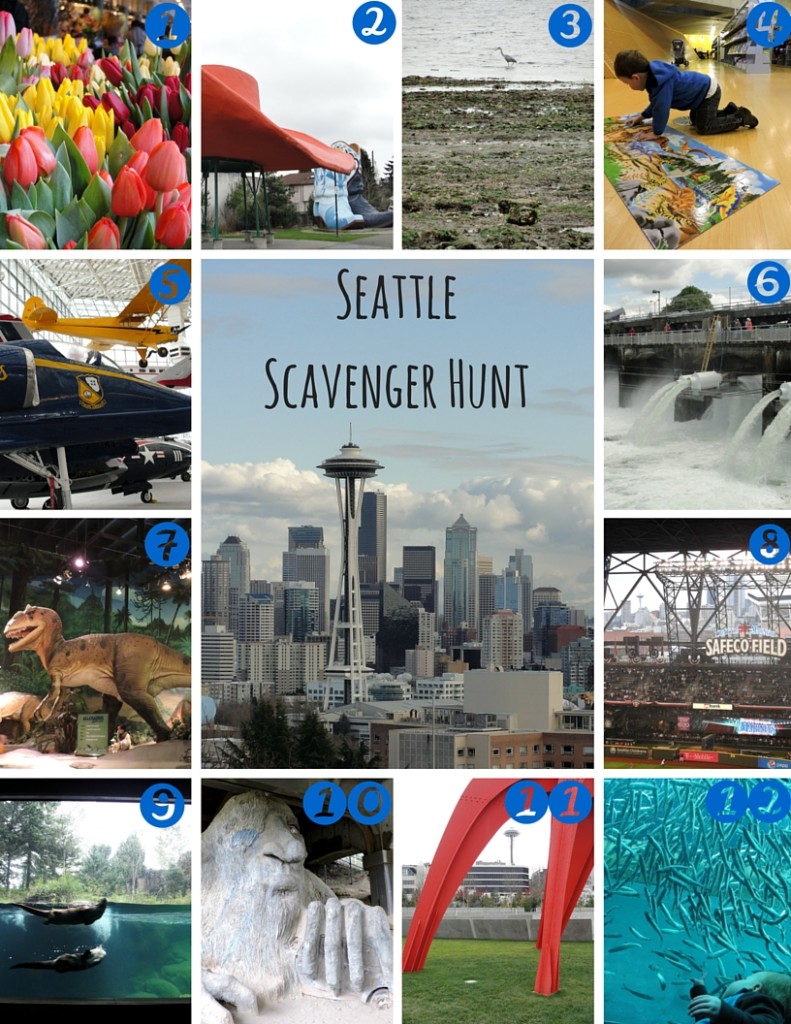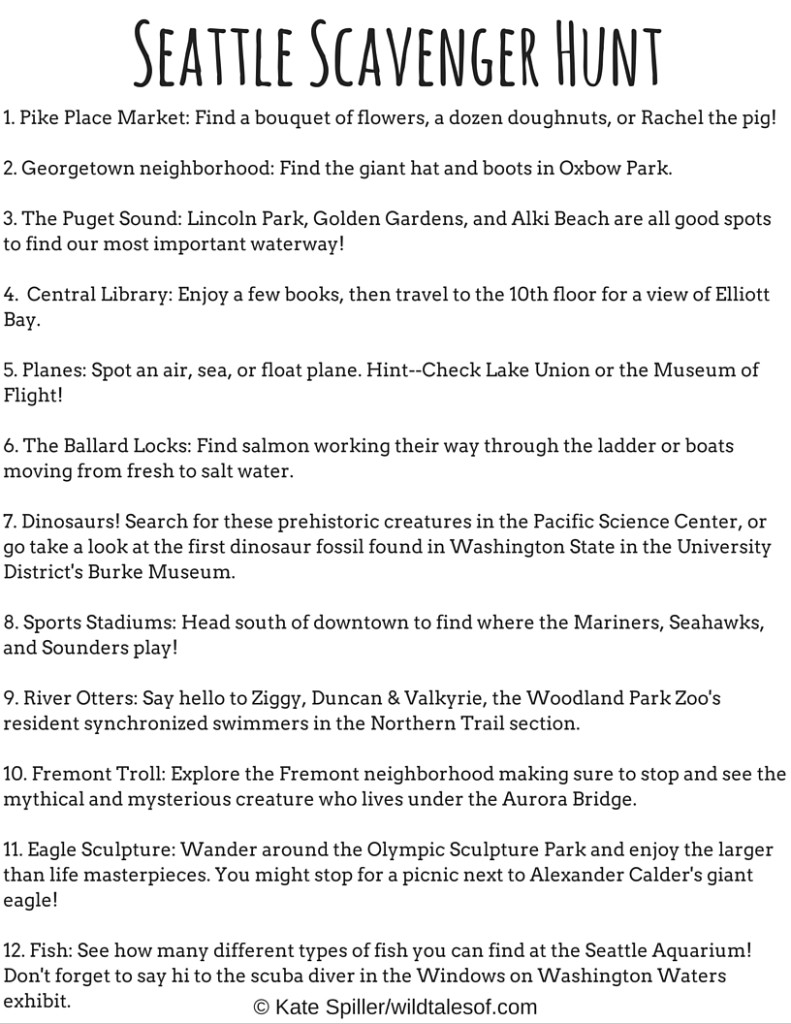 About the Seattle Scavenger Hunt
The items do not need to be found in any particular order.  Feel free to mix it up, and find the landmarks in an order that works best for you!
Kids can color or shade in the number in the right hand corner of each photo when that particular item is found.
Have fun, and enjoy exploring Seattle's landmarks from classic to quirky!
To print the Seattle Scavenger Hunt
Printable PDF version: Seattle Scavenger Hunt
We find it best to print double sided so that photos and clues are easily accessible.
What is your favorite Seattle landmark? We'd love to chat in the comments!
Come join the conversation! You can keep up to date with each and every post by subscribing to the blog via email. We'd also love to have you join us on all of our adventures by "liking" our facebook page and following us on twitter! If you enjoyed this post, please "like it", "tweet it" or "pin it"!