While spending time at Volunteer Park's wading pool in order to get some relief from the sweltering 97 degree day last weekend, Georgia started to get a little restless.  There's only so much a baby who doesn't yet sit-up on her own can take.  So I loaded her on my back and we decided to wander over to check on the Dahlia garden near by leaving Slaed and Bergen on their own to splash in the cool water.
Every year, for over 30 years now,  the volunteers from the Puget Sound Dahlia Association dutifully tend to this space planting the tubers in the spring, and then digging them up in early November.  I'm used to getting to enjoy the blooms well into September, sometimes even in October, but this year I have a feeling it's going to be quite different.  What seems like constant sunshine and warm temperatures are making for early opening and growth for all the foliage around Seattle.
While this particular garden is not at its peak yet, it will be in next few weeks, so we'll need to return sooner than later to really view the garden in its full glory.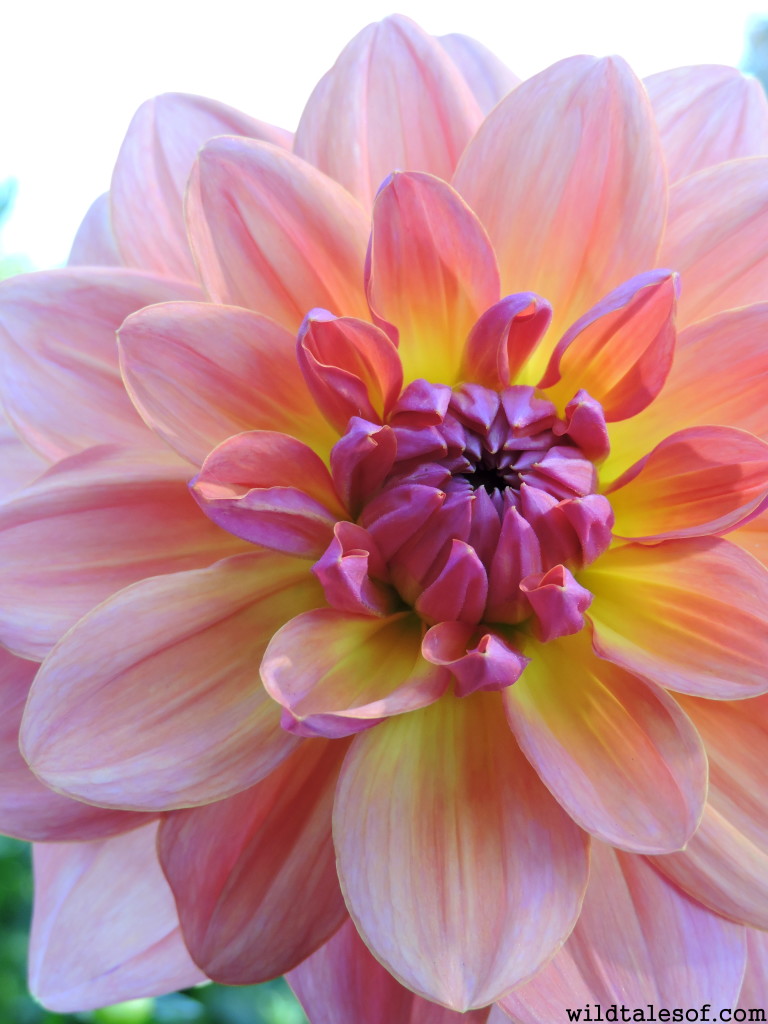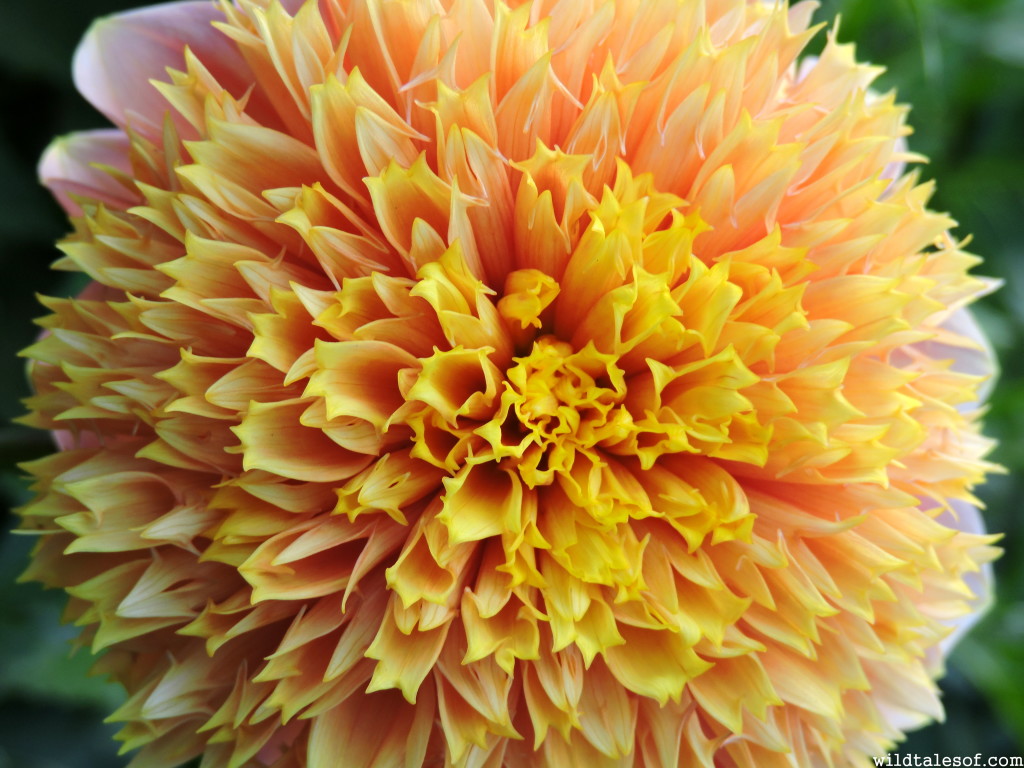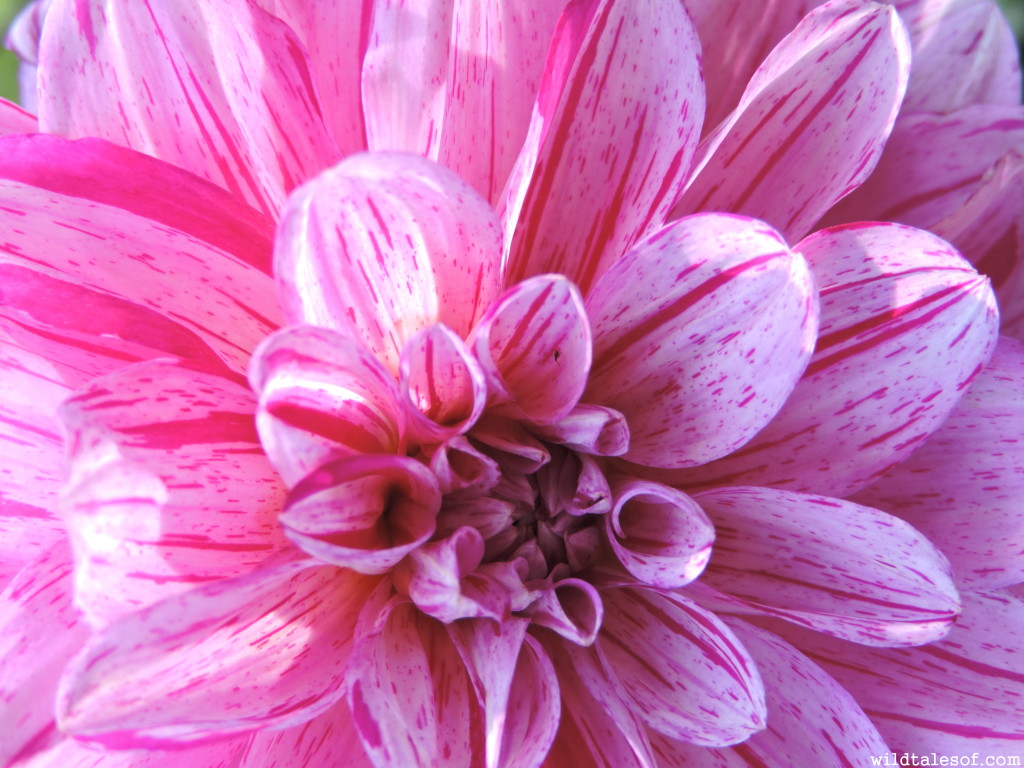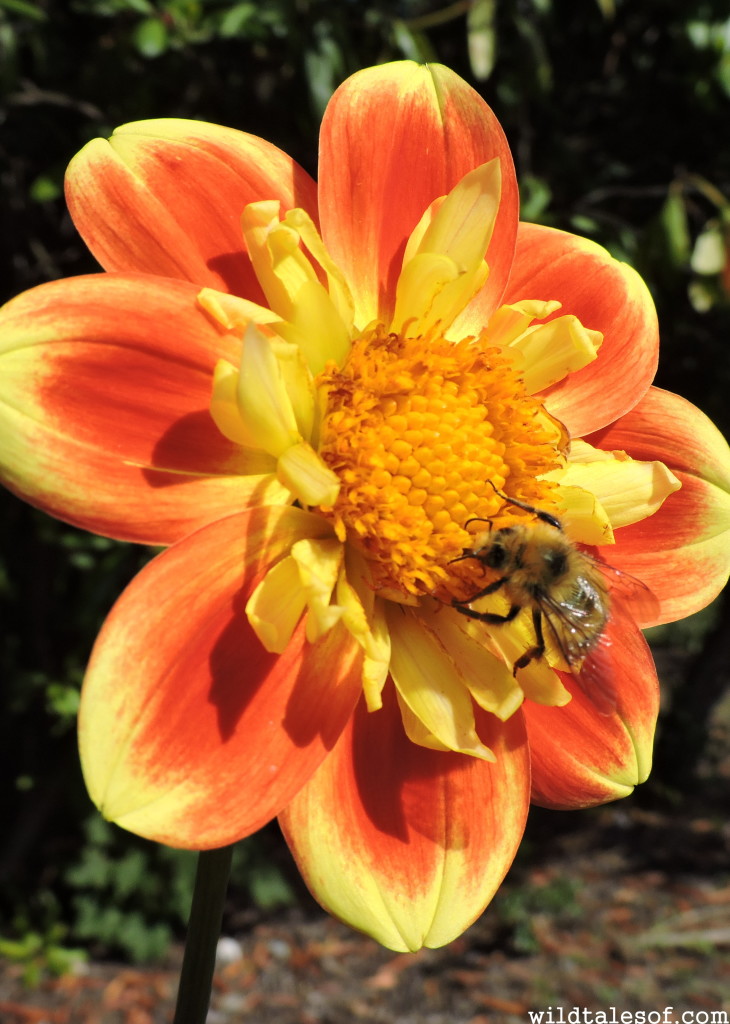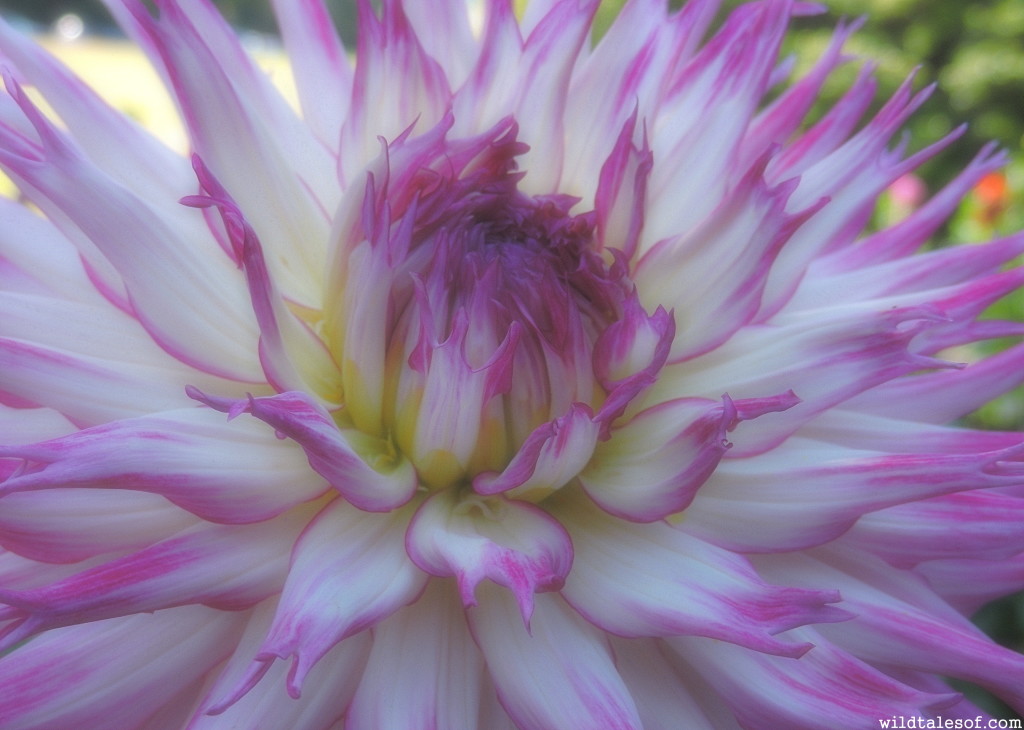 A fellow Dahlia admirer and photographer was poking around the plot along with me, and he encouraged me to zoom in, and really get close.  Hopefully the result isn't nausea inducing.
Did you know that the Dahlia is the official flower of Seattle? Does your city or town have a designated flower?
Come join the conversation! We'd love to have you join us on all of our adventures by "liking" our facebook page and following us on twitter! You can also keep up to date with each and every post by subscribing to the blog via email.