Helena, Montana was supposed to be a resting place in our 12-day Idaho-Montana road trip.  A "lull" of sorts between our lake adventures at Flathead and our high country explorations in Red Lodge.  Instead, we ended up doing and seeing a lot in Helena because as we researched prior to the trip, and as we talked with friends about the small capital city, the more we wanted to experience.
I absolutely adore this town appreciating it's history, charm, and family friendliness. The hospitality that I've grown to expect (and respect) in Montana shined through from the hotel to dining establishments, and all the activities we participated in in-between. I can't wait to get back and experience more!
Things to Do when Visiting Helena, Montana with Kids
Last Chance Gulch (Helena's Walking Mall)
Taking a wander up and down this outdoor walking mall was the first thing we did when we arrived in Helena.  After our the drive from Flathead Lake, it gave everyone the opportunity to stretch their legs, and jump right into learning about the town's history.  Last Chance Gulch was where gold was first discovered in Helena in 1864.  Unique local shops and restaurants line walkway that runs from 6th Avenue to Broadway with statues, interactive displays, and historical bits and pieces to admire and learn from along the way.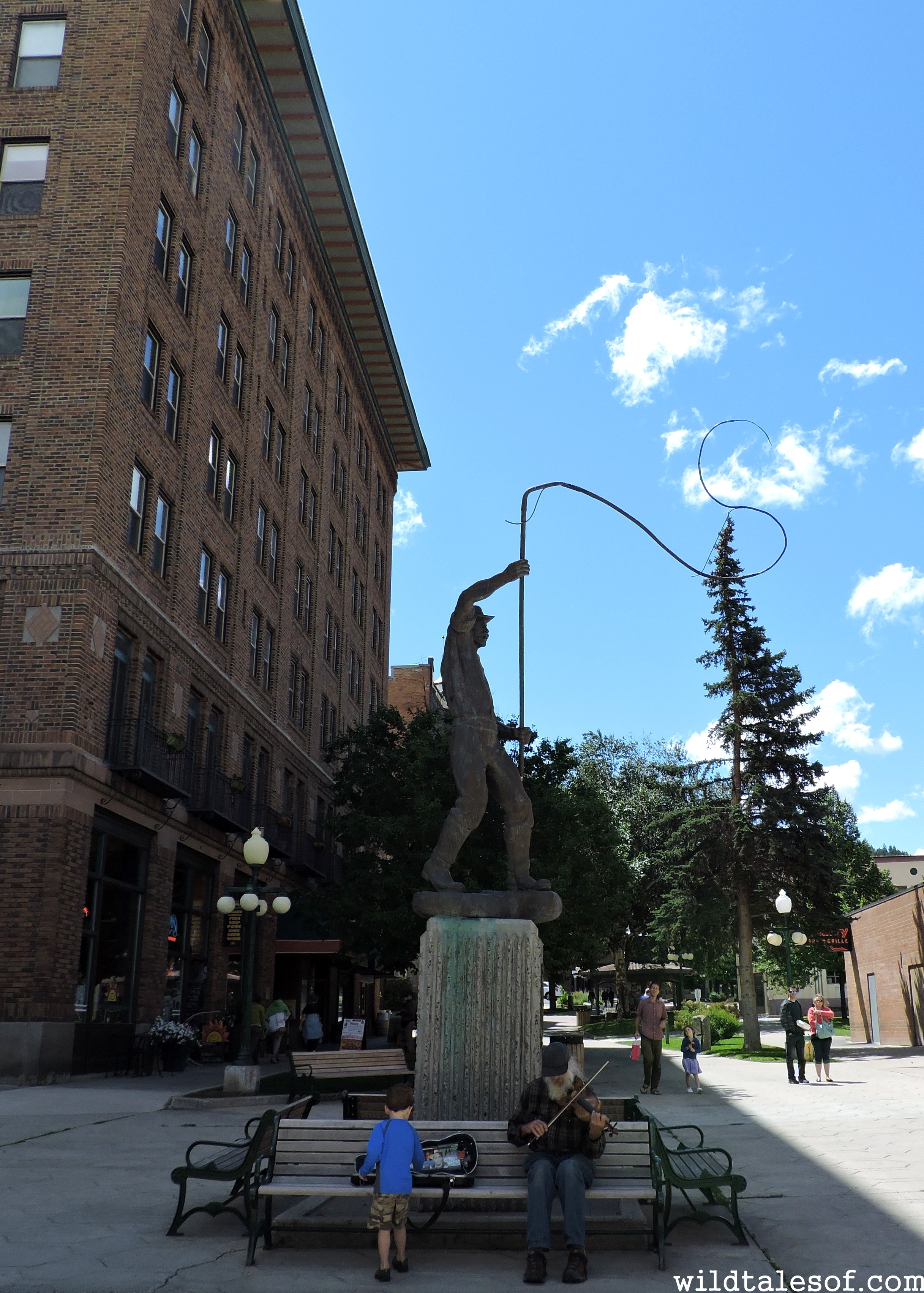 Great Northern Carousel
Lucky for Bergen the Great Northern Carousel is located right next to the Great Northern Hotel, so he got to ride twice! 37 hand-carved animals are featured on this gorgeous carousel, and they are all unique to Montana.  Slaed, a University of Montana graduate (Go Griz!) was pretty proud when of all the creatures, Bergen chose the grizzly bear to ride aboard.  We didn't realize it at the time, but a bobcat is situated right behind the grizzly bear "chasing" him.  How's that for a little college rivalry fun?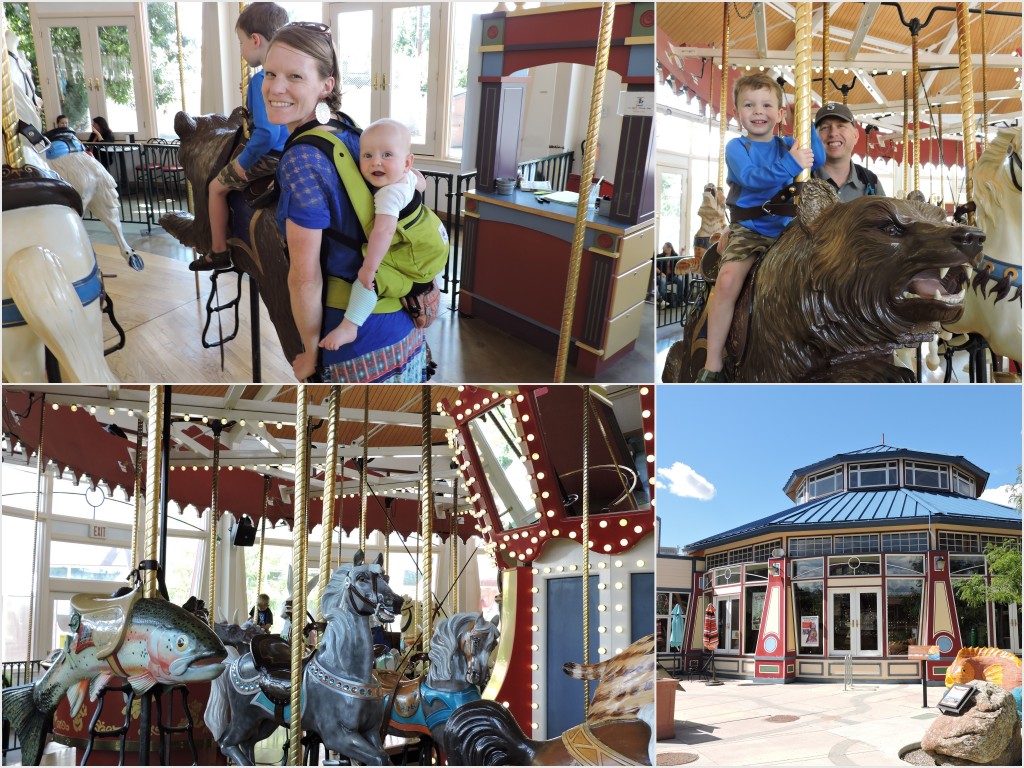 Exploration Works!
Exploration Works! is Helena's science center and museum, and is also conveniently located next door to the Great Northern Hotel. The facility is geared towards kids (and adults) of all ages with appropriate activities and interactive exhibits for a wide range of levels. Bergen (4 years) particularly enjoyed the Momentum Coaster where he got to design a track/speed way for cars, and as a family we couldn't get enough of the life-size pin cushion impression board!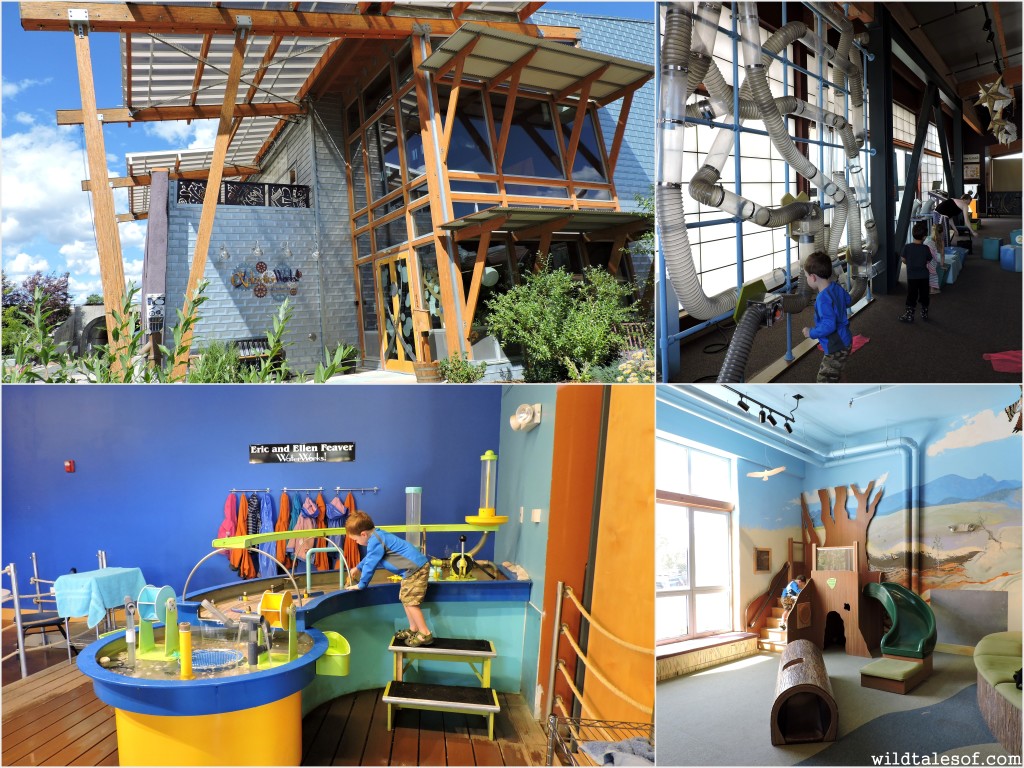 Montana State Capitol
No visit to Helena, Montana is complete without visiting her gorgeous capitol building.  Plan to spend a bit of time outside (weather permitting, of course) as well as inside.  The grounds are well maintained, and every year a flower design is created on the front lawn in a bed that's in the shape of the state of Montana.  The capitol building was constructed in 1902, but restored most recently in 2002.  When touring inside, in addition to seeing the obvious (magnificent rotunda, senate & house of representatives chambers, etc), don't miss the sculpture of U.S. Representative Jeannette Rankin.  She was the first woman to be elected into Congress, and also paved the way for women's suffrage.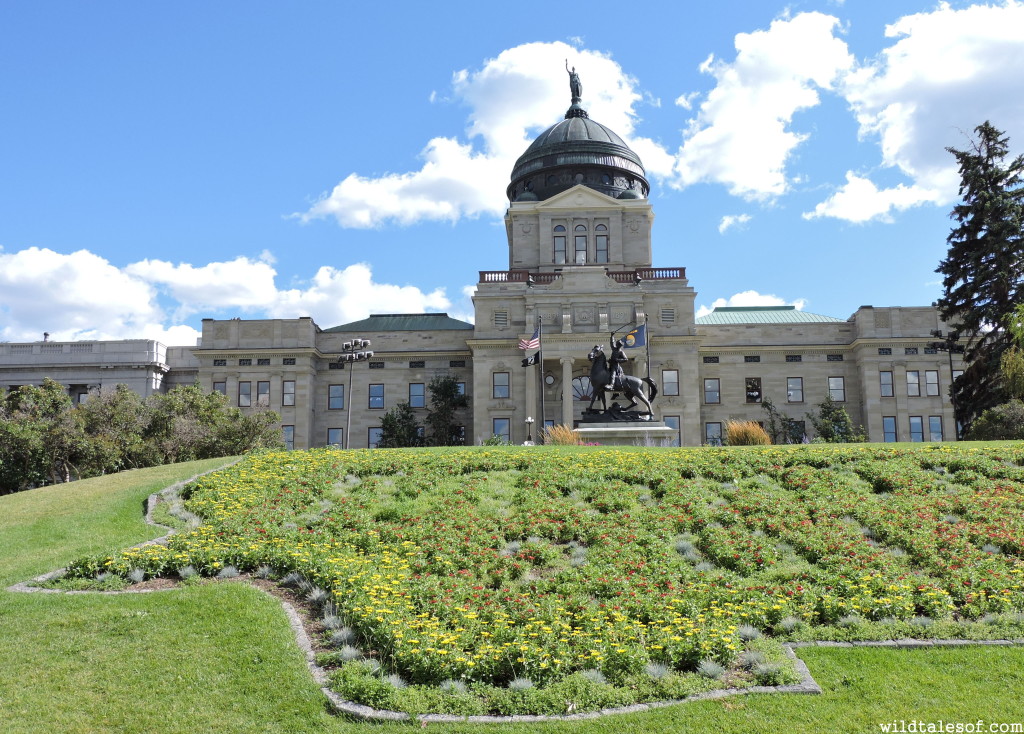 Montana Department of Fish, Wildlife and Parks
Since it's so close to the capitol building, it worth it to take a few minutes to explore Montana's Department of Fish, Wildlife and Parks.  Here you can learn about animals native to Montana, gather information (brochures, maps and guides) about parks, and maybe even pick up a souvenir! There's a lot packed into the small space.  Be sure to look up!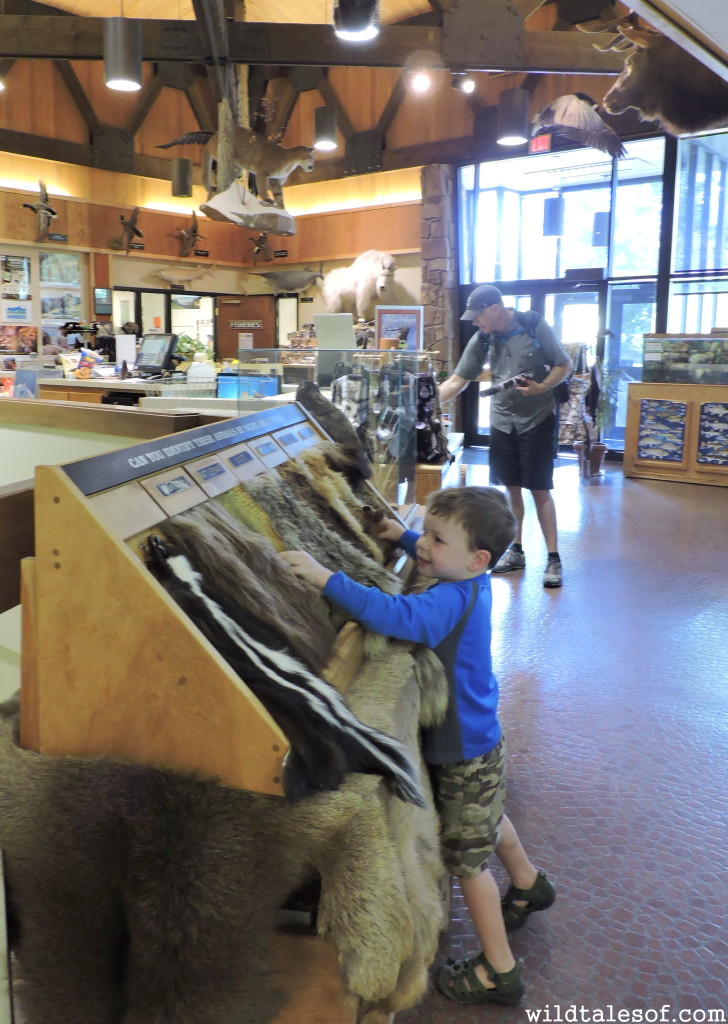 Just like the walking mall that I mentioned earlier, Helena's best tour is also named after the city's claim to fame, "Last Chance".  Back in 1864, the area now known as Helena was a group of miners' last chance to discover gold before giving up, and heading back to Georgia.  Lucky for them, it all worked out.  They got their hands on the precious metal, and the nickname "Last Chance" has stuck around.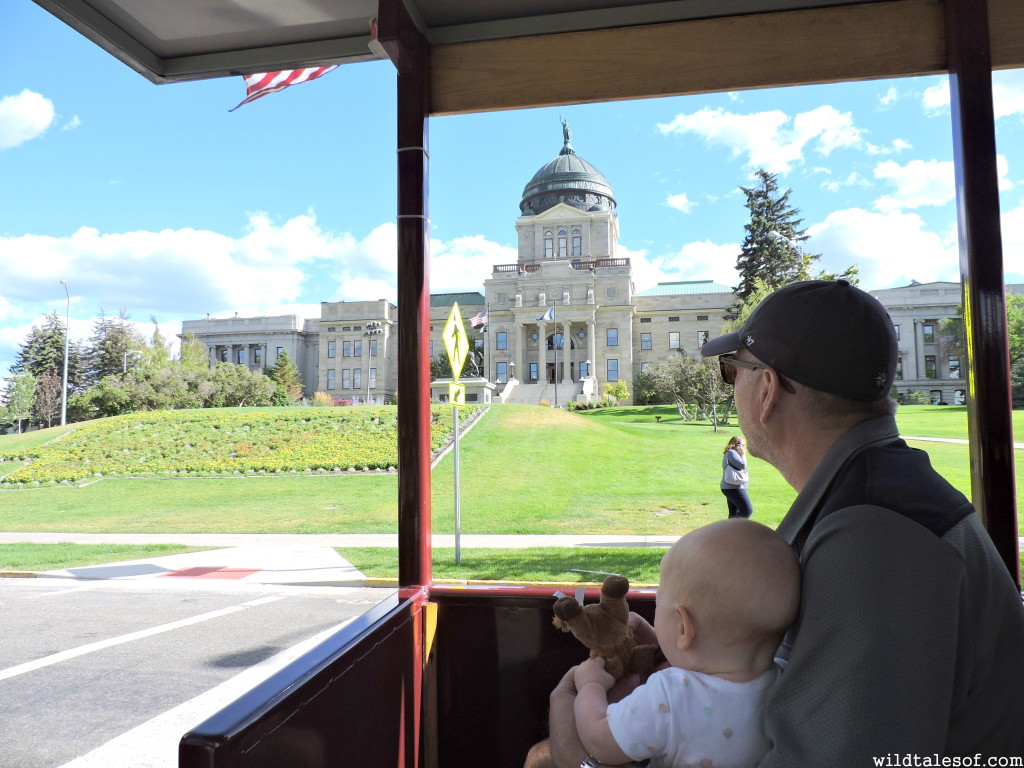 The tour train, (not technically a train, but a trolley) takes you on a 1-hour wonderfully narrated tour of Helena.  The highlights for me included the mansion district, driving by the Cathedral of St. Helena, and getting to drive right through the Last Chance Gulch.  Bergen was thrilled to be on a "train", but surprisingly took in a lot more information than we expected ("If you get lost in Helena, look for the sleeping giant on the mountains in the distance–that's north" was just one of his takeaways.) and Georgia was just along for the ride.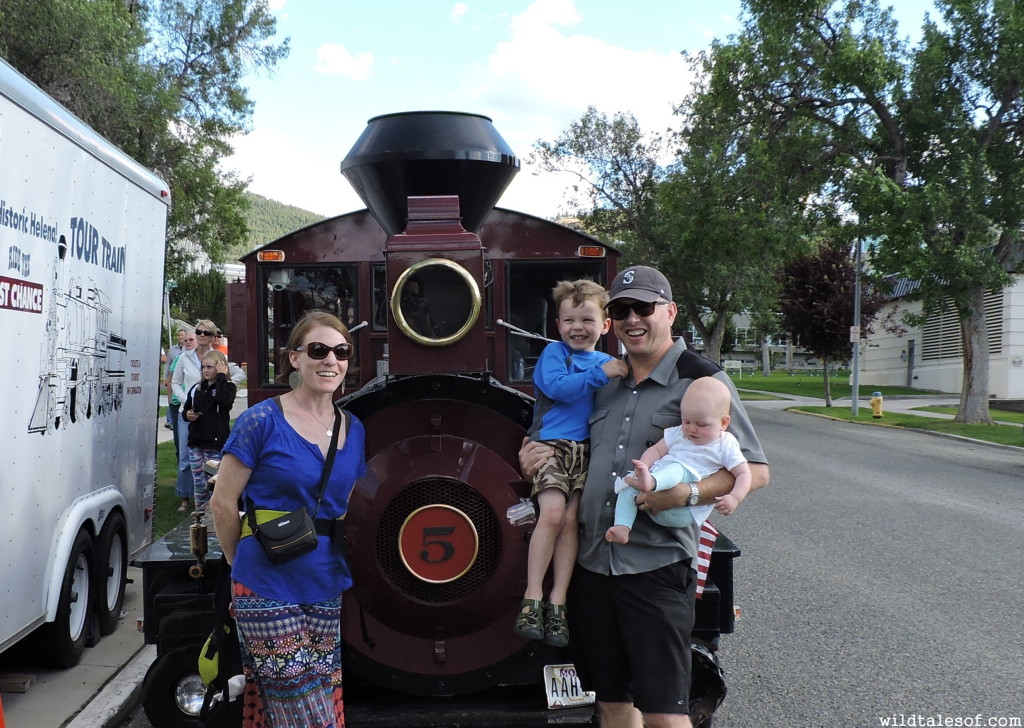 Cathedral of St. Helena
Churches aren't usually on lists of places to visit with kids, but the Cathedral of St. Helena is exceptional, and I wouldn't want anyone to miss seeing this sight while in town. I first caught a glimpse of the cathedral from the Last Chance Tour Train, and was blown away that such exquisite architecture would be a part of a small city in Montana.  Slaed mentioned that he attended a wedding there, and made a point to build in a visit for me before we got back on the road the next day.  Construction of the cathedral, modeled after Vienna's Votive Church of the Sacred Heart, began in 1908 and took about 16 years to complete.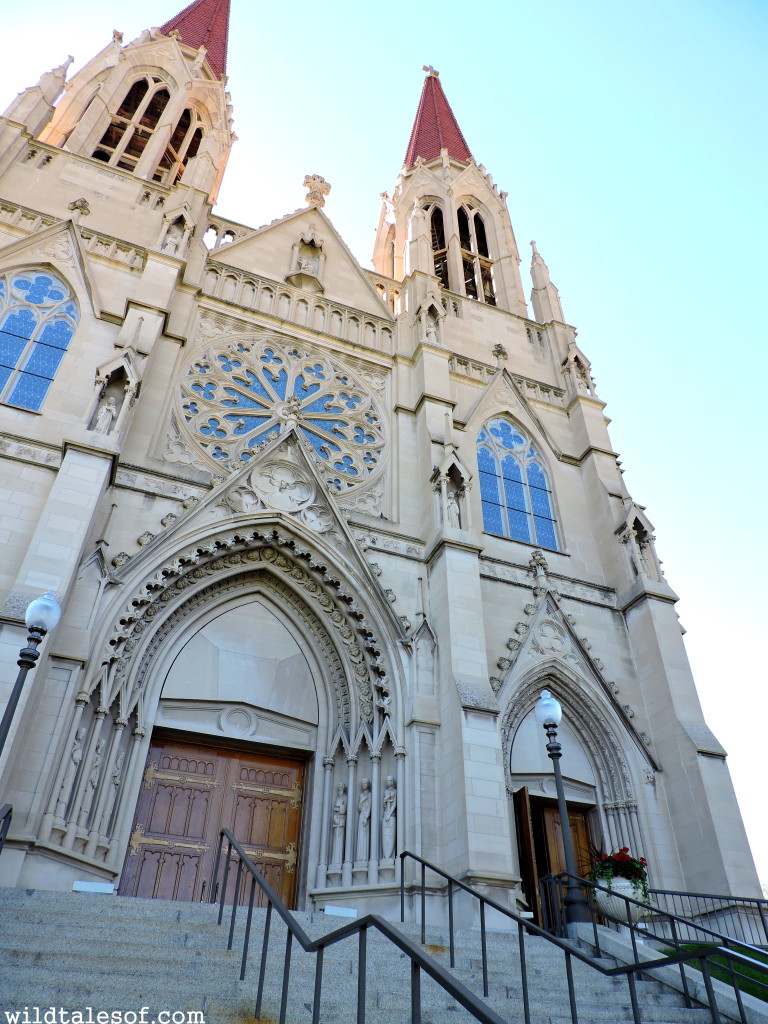 Places to Eat in Helena
We scoped Park Avenue Bakery out as soon as we parked our car when arriving in Helena.  The European style bakery appeared to be the perfect lunch spot, and it did not disappoint.  I devoured the reuben, the cafe's special that day, and Slaed and Bergen split a couple of pieces of their tasty hearth-baked pizza.  The staff was friendly toward us, and judging from the traffic in and out of the place, I'm guessing it's quite popular among the locals of Helena.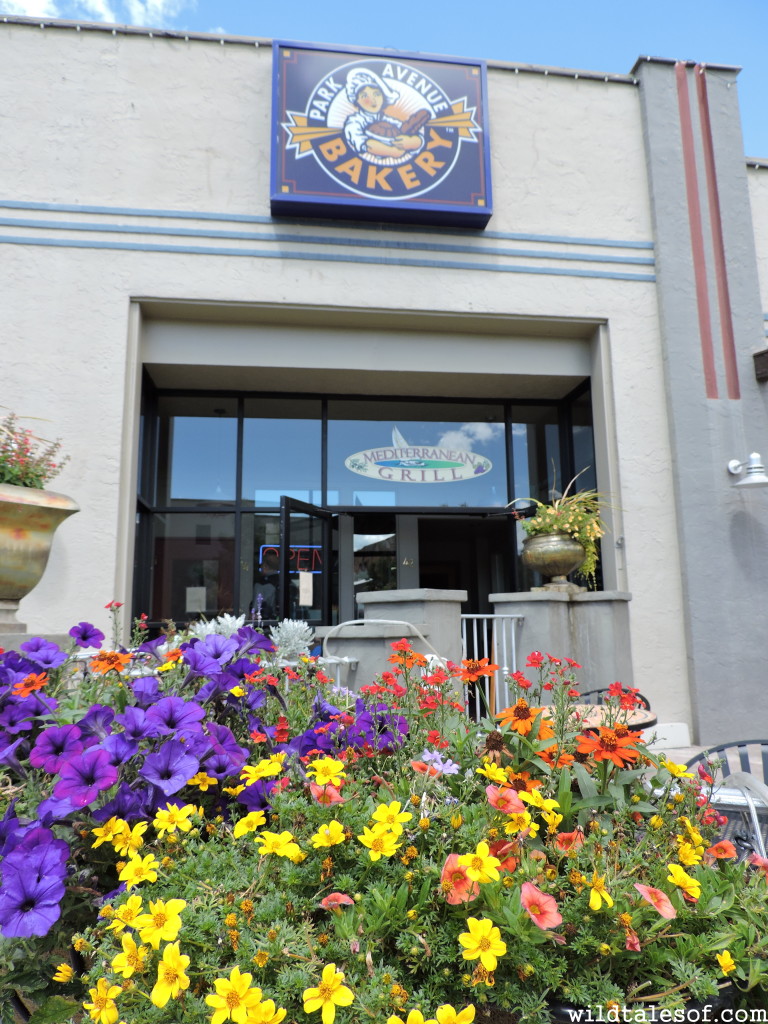 We hope we can return to Helena and experience more of the Brewhouse because by the time we finally arrived here, our travel-weary family was not in the best shape. Georgia (7 months) was ready for bed, and Bergen (nearly 4) was hanging on by a thread.  Our servers where patient with us though, and we enjoyed, of all things to order in Montana from a couple of Seattlites, some amazingly delicious Halibut! Their onion rings are also something not to miss.  They're battered in coconut giving them an element of sweet and salty, and the Brewhouse isn't stingy at all with the portions.
Contrary to what we originally thought, the Brewhouse isn't a brewery, but rather, a curator of beer, and it was here where we discovered a new Montana beer favorite, the Prickly Pear Pale Ale from Lewis and Clark brewing. The prickly pear has that perfect amount of pale ale hoppiness that we both love, while still maintaining good drinkability and refreshment. We sought out this variety for the remainder of our Montana road trip, and are thankful to the Brewhouse for introducing it to us!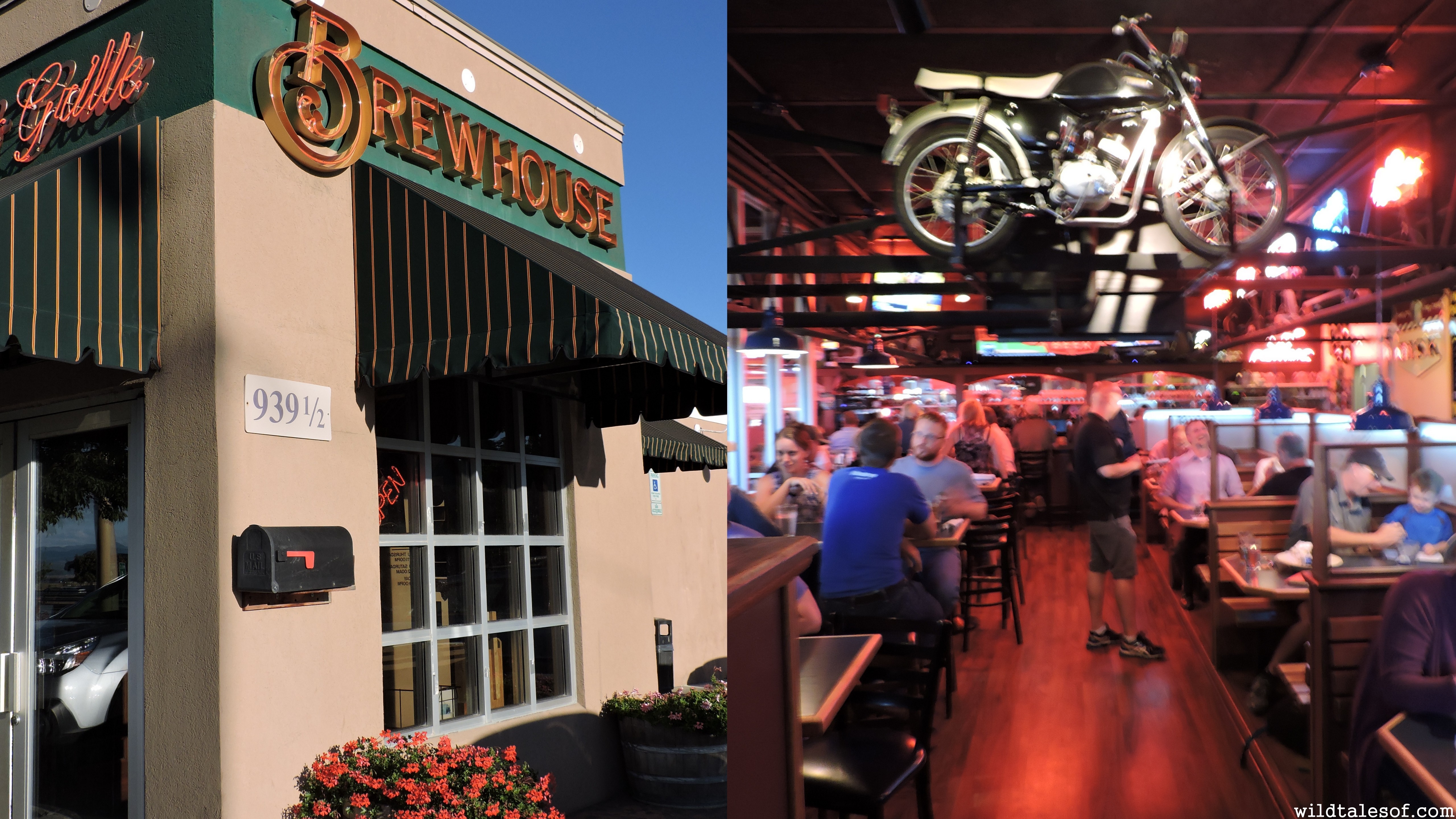 Parrot Confectionery
Another stop that was too short, after catching a quick glimpse of all the sweetness packed into this candy counter and soda fountain, we know we'll be back, and we know it's a huge hit for families. The Parrot is located on Last Chance Gulch (walking mall) and has been around since 1922!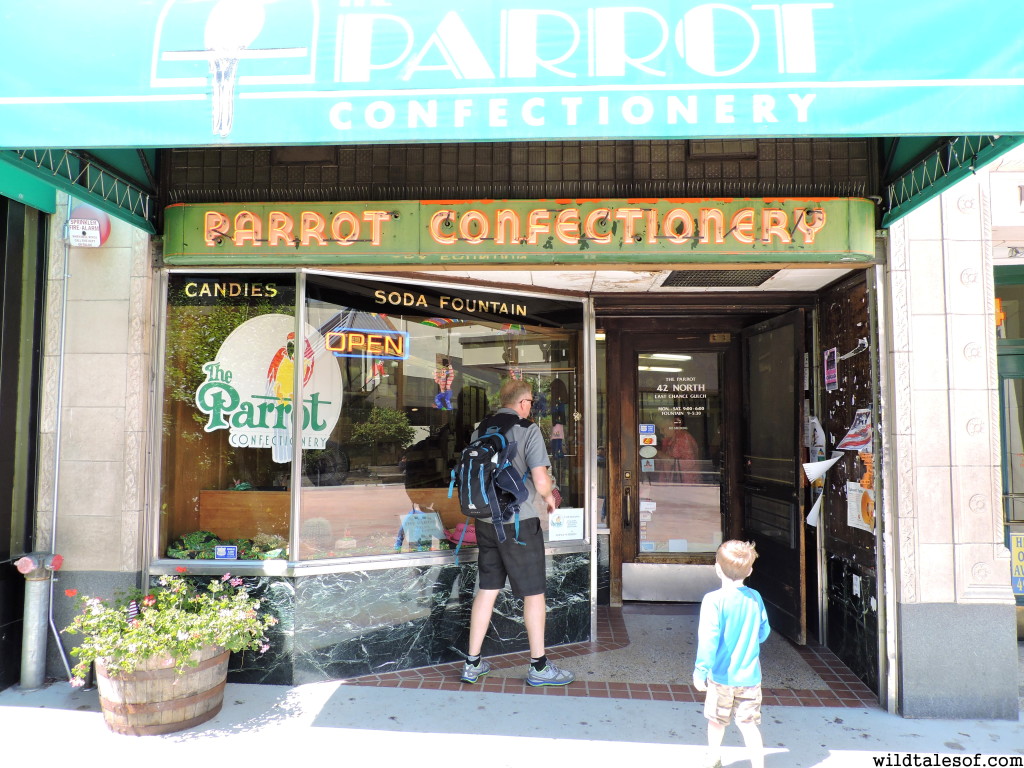 Hub Coffee
The Hub was our last taste of Helena on our way out of town, and fueled us for the 4 hour drive to Red Lodge. Also located on Last Chance Gulch, the Hub is another bustling and popular spot for locals.  I just wish we could have lingered a bit to enjoy the open air feel.
Where to Stay in Helena
Helena Great Northern Hotel (Best Western Premier)
The Great Northern Hotel was the perfect landing spot for our quick trip to Helena.  It's location in Helena's revitalized "Uptown" area allowed us to easily access many of the attractions listed above including the carousel, Exploration Works, and the Brewhouse restaurant.  We spoiled ourselves with a 2 bedroom suite, which meant that when it was time to turn in, everyone (parents, preschooler, and baby) had a separate sleeping space.  Comfortable beds, wireless internet, spacious bathroom, and a crib all set up for Georgia when we arrived made us feel right at home.
Hot breakfast (with tons of delicious options) is complimentary for all guests, and the hotel is equipped with a pool & hot tub, and fitness room.  We also appreciated the little touches like sugar cookies offered in the evening and board games available in the lobby.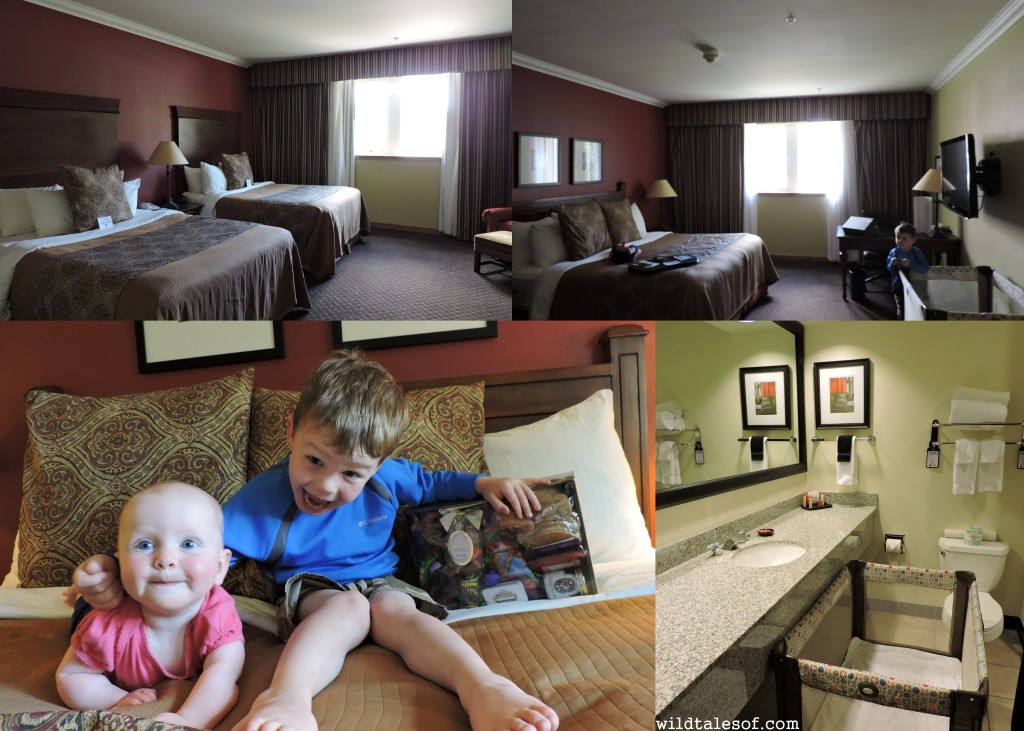 Have you visited Helena, Montana? Tell us about your experience!
 
A very special thank you to the Helena Chamber of Commerce Convention and Visitors Bureau and the Great Northern Hotel for providing us with a discounted stay, entry to the carousel, Exploration Works, the Last Chance Tour Train, and a dining gift card for the Brewhouse for purposes of review. As always, all opinions expressed here are my own.
Come join the conversation! We'd love to have you join us on all of our adventures by "liking" our facebook page and following us on twitter! You can also keep up to date with each and every post by subscribing to the blog via email.