Would you believe me if I told you that I once got a sunburn indoors? I wish sun protective clothing like Little Leaves shirts and pants were available during my lifeguarding days! Yes, back in college when I was working at the indoor pool during summer break, I had the sliding door behind my lifeguard stand slightly cracked, and that small amount of sun light streaming in burned my arm.
Needless to say, my skin is extremely sensitive to the sun, so protection of vital importance for me and my family.  When I was young, before rash guards and swim shirts were a common thing, much to my dismay, I always had to sport a t-shirt over my swim suit at the beach and pool. So heavy and uncomfortable!  I had to don streaks of zinc oxide under my eyes to shield that vulnerable area from sunburn.
Technology has come a long way with waterproof sunscreen now available, and more advanced ways of protecting our skin.  Little Leaves Sun Protective Clothing is leading the way in developing apparel that helps to prevent the damaging effects of the sun, such as skin cancer and premature aging.  Knowing that kids and adults need protection from beyond just water activities, Drs. Carlos and Carley Gomez-Meade created shirts, pants, and hats that have natural UPF protection from the sun.

What is Little Leaves Sun Protective Clothing?
Little Leaves Sun Protective Clothing is a line of UPF (Ultraviolet Protection Factor) clothing designed to guard skin from sun damage.  Little Leaves' shirts and pants are made of a special blend of bamboo (67.5%), cotton (27.5%), and spandex (5%) to create comfortable and effective sun protection products.
*Disclosure: We received compensation from Little Leaves in order to facilitate this honest review. We test each of the products we review thoroughly, and are committed to sharing both the good (what we love) and the bad (disappointments or improvement suggestions).  All opinions expressed here are our own.
What's to Love?
Allows for LESS sunscreen!
My kids and I have extremely fair skin (especially Georgia and me), so sun protection is a must during our outdoor adventures.  While Little Leaves Clothing doesn't eliminate the need for sunscreen (of course we need it for our face and other exposed areas), when we wear the shirts (and pants), we end up using far less! Throwing on our sun protective shirts saves time, and lessens the mess and hassle of applying sunscreen. Plus, since we are now investing in more environmentally friendly sunscreen and accordingly more expensive, it saves money!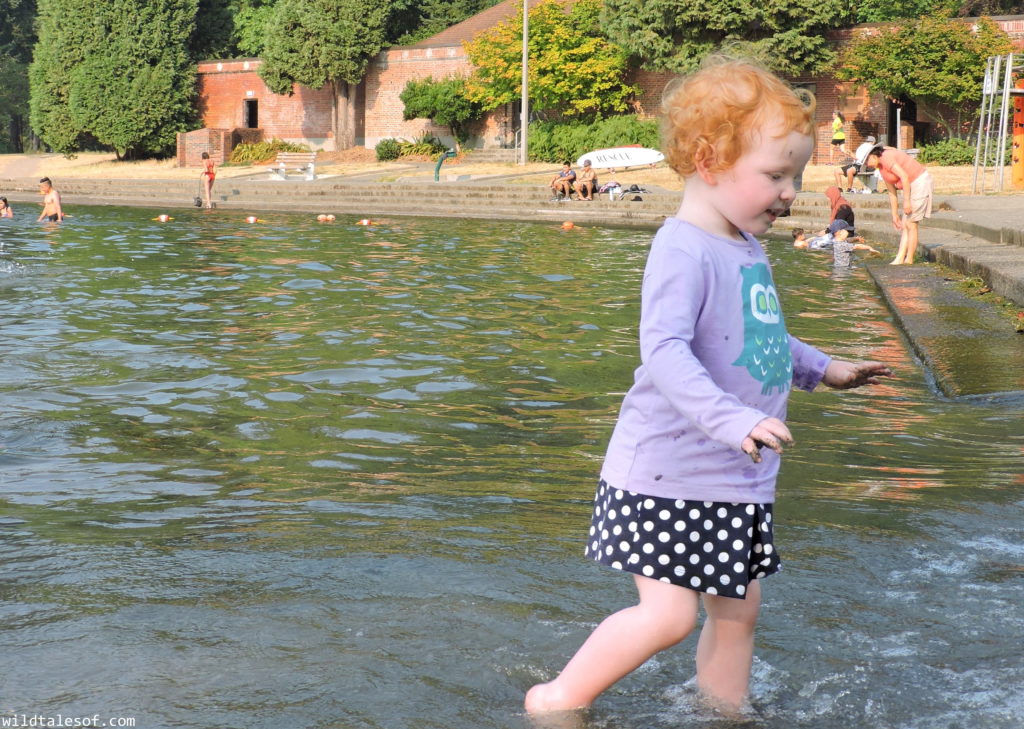 Lightweight and Comfortable
Especially compared to swim shirts/rash guards, which we've also used to protect our upper bodies from the sun, the Little Leaves shirts have an easy-breezy feeling.  The bamboo-cotton-spandex blend is extremely soft and smooth, and unlike 100% cotton shirts and/or polyester blends, the fabric just gets better with washing and wear.
Both kids adore the designs on their shirts, and are so proud to wear them! As you might be able to tell from our photos, Bergen's (our 6-year old) shirt has a gorgeous bear graphic with "exploration" lettered inside along with snow-capped mountains and trees in a cobalt blue gray color.  Georgia's (our 2.5 year old) shirt has a fun owl print, which she calls her "hoo hoo shirt" in a beautiful purple gray.  There are several more design options and colors, and I love that there is something for everyone's interests and fancies.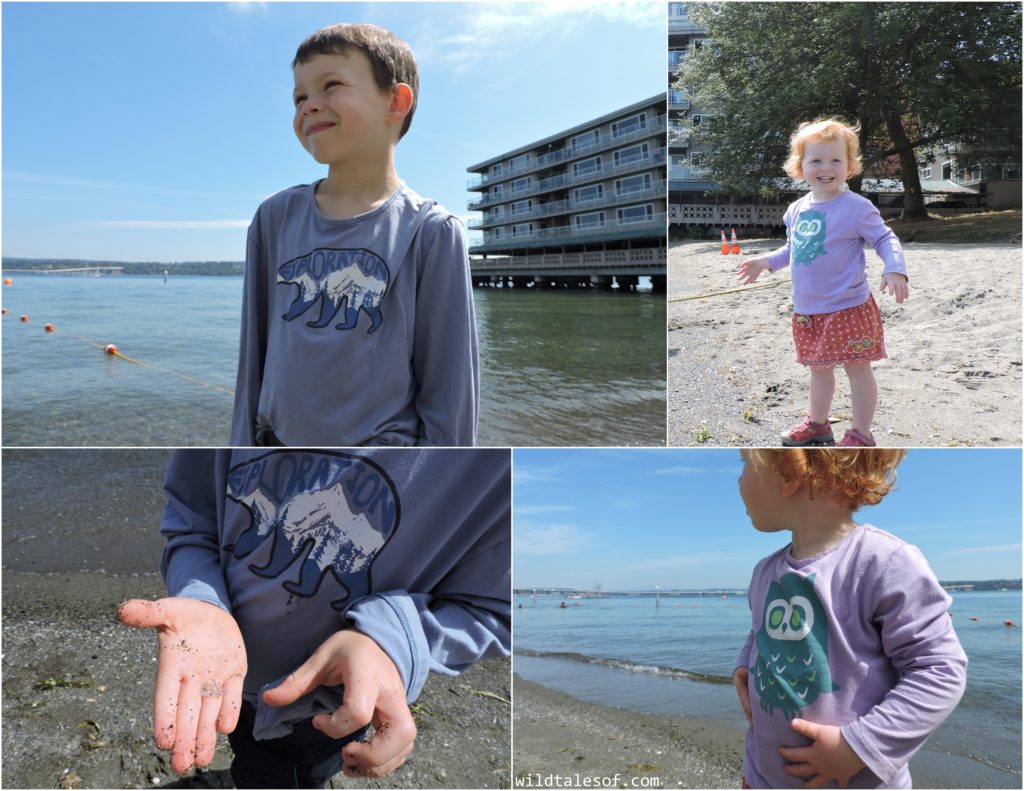 In addition to being soft and comfortable, the fabric blend (bamboo, cotton, and spandex) has wonderful moisture wicking properties.  As we sweat, the moisture is absorbed into the shirt, and then eventually that sweat and moisture evaporates away.  Accordingly, the shirts also dry quickly!
With all these amazing benefits, I feel that Little Leaves clothing pieces are extremely affordable and fairly priced.  All shirts (from infant up to adult) are just $28, and pants are $30.  The shirts and pants can be worn year-round, and because of the unique fabric blend, they are extremely durable and easy to wash (regular washer and dryer safe!).  And to top it all off, we have special code for Wild Tales of… readers! Use WILD15 for an extra 15% off your order!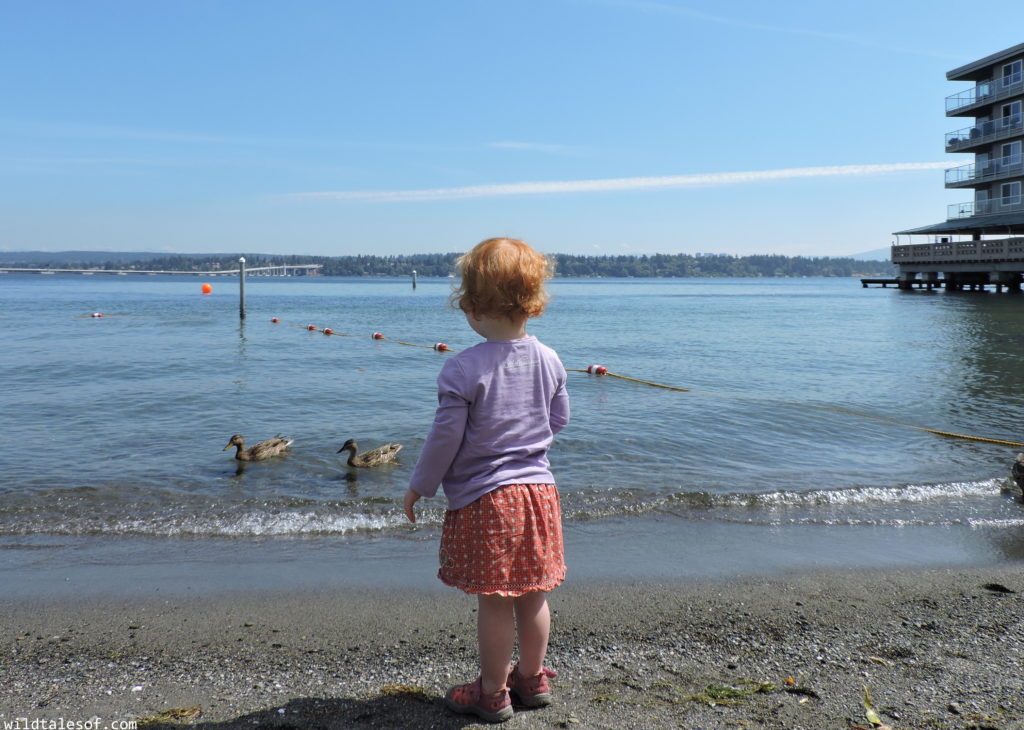 What's to be desired?
There are plenty of options to find the perfect fit for the Little Leaves shirts, but we'd love more options for the pants. Bergen would be too big for size 4, but too small for size 6.  This may just be unique to our tall skinny little guy, but a possible revision of the design to allow for waist adjustment would help him out a lot!
We'd love to see more graphic options for the adult sizes.  Perhaps words and/or images that reflect our love of nature and the outdoors!
Notes on Little Leaves Sun Protective Clothing:
Little Leaves shirts and pants do not require any special laundering: Machine Wash Cold, and dry at low heat.  As I mentioned above, after multiple washings, our shirts are just as soft as when first got them!
Little Leaves clothing received the seal of approval for sun protective apparel from the Melanoma International Foundation (MIF) showing just how effective the product is in preventing sun damage to the skin.
You may be thinking (I sure did!), what about those long sleeves? Isn't that hot in the summer and warm weather? Another benefit of the bamboo blend is the breathability factor! For me, it doesn't feel like I'm wearing long sleeves because of the comfortable qualities of the shirt. My kids haven't complained either.
To purchase Little Leaves Sun Protective Clothing:
Bottom line: We're big fans of Little Leaves Sun Protective Clothing, and highly recommend it for families looking for easy, affordable, and effective sun protection. Questions? Email us, or let's chat in the comments!