"If a child is to keep alive his inborn sense of wonder, he needs the companionship of at least one adult who can share it, rediscovering with him the joy, excitement, and mystery of the world we live in." Rachel Carson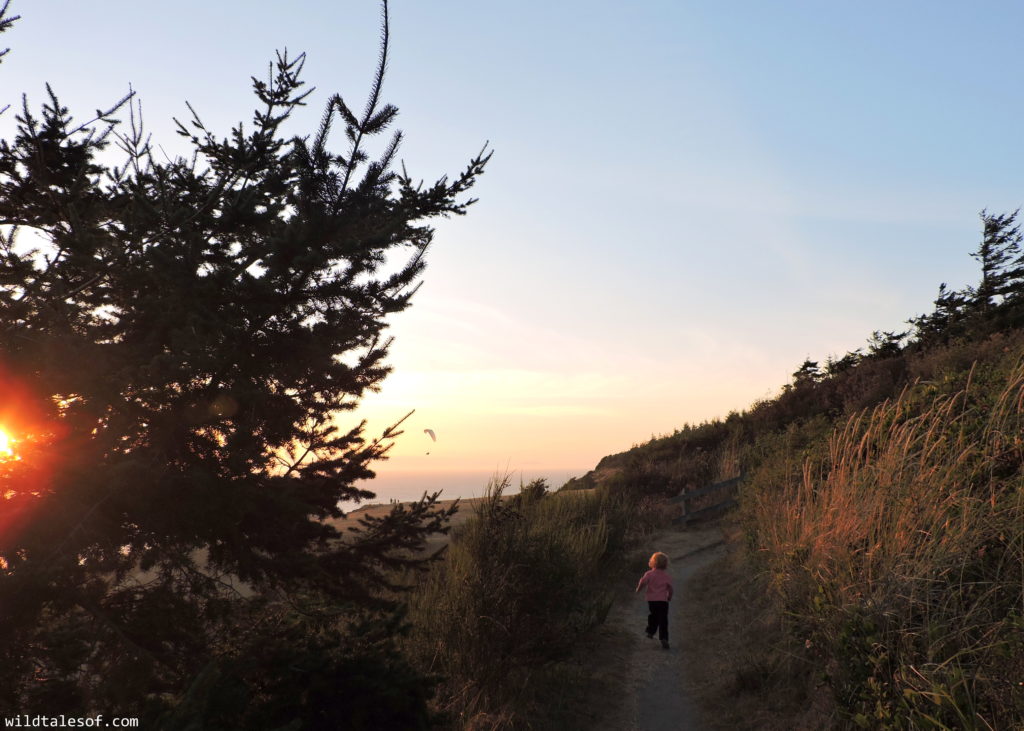 Challenge and Toddlers.  Like most young tots, our daughter Georgia asserts her opinion and pushes the boundaries.  Of course packed in with all that frustrating behavior are moments of pure joy, great accomplishment, and immense pride.   However,  when we're in the thick of it, it can be hard to remember that, "this too shall pass".
Especially in the last couple of months, I've lovingly and intentionally tried to challenge Georgia right back.  Not by throwing tantrums, whining or making demands, though sometimes I feel like doing that, but by posing small achievable goals.  As we adventure about, making sure I've built in ways to set-up success, I push her to be more independent, brave, and engaged in our environment.
Presently, Georgia has just two speeds on the hiking trail:
Run.  Usually with abandon and no regard to instructions. 
Whine, lollygag, and ask to be picked up.
Unfortunately, I never know which speed she'll choose from day to day!  For example, on one of our recent hikes, she took off at the trail head, and her big brother and I had to corral her back in the right direction.  Just a couple of days after that incident, as soon as her feet hit the trail at the start of our forest outing, she was upset and refused to move.
Along with patience, frequent practice, and incentives, one of the things that's helping us on our adventures is a soft-structured carrier, specifically the Pure carrier from Onya Baby.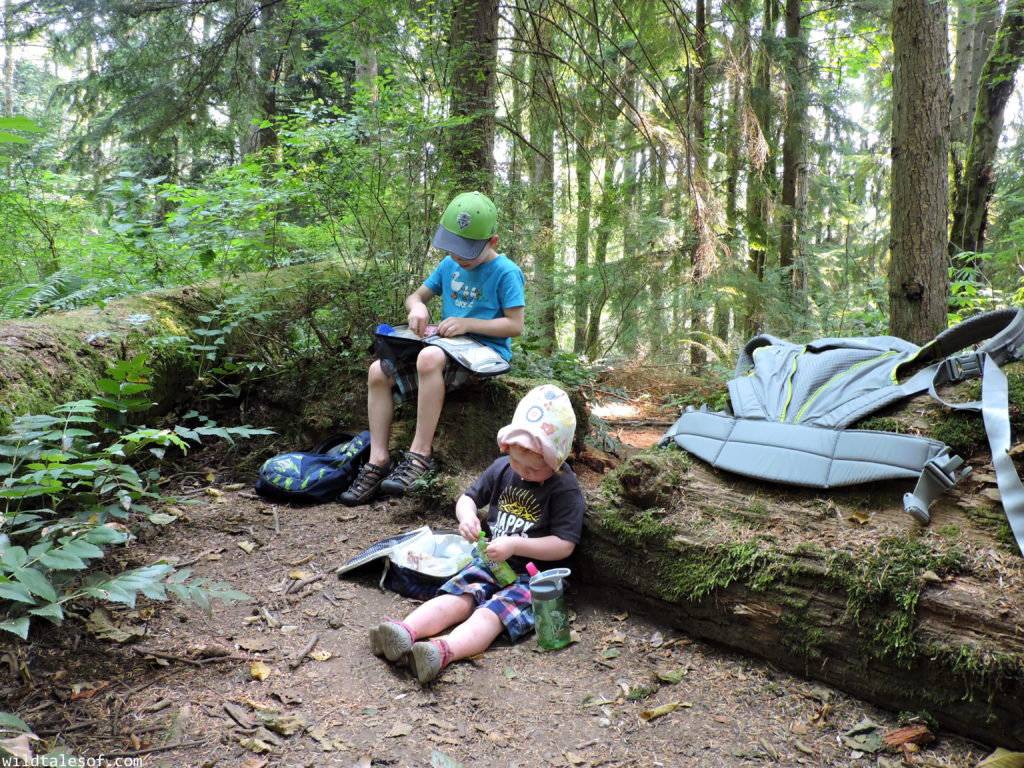 What is the Onya Baby Pure?
The Onya Baby Pure is a light weight soft structured carrier designed from children 15 to 45 pounds, though if combined with Onya's Baby Booster babywearing can begin at 7 pounds.  The main panel of the carrier is made with breathable 3D Hex mesh, with an option to zip up or down depending on the temperature.
Disclosure: I was provided with a complimentary Onya Baby Pure carrier in order to facilitate this review.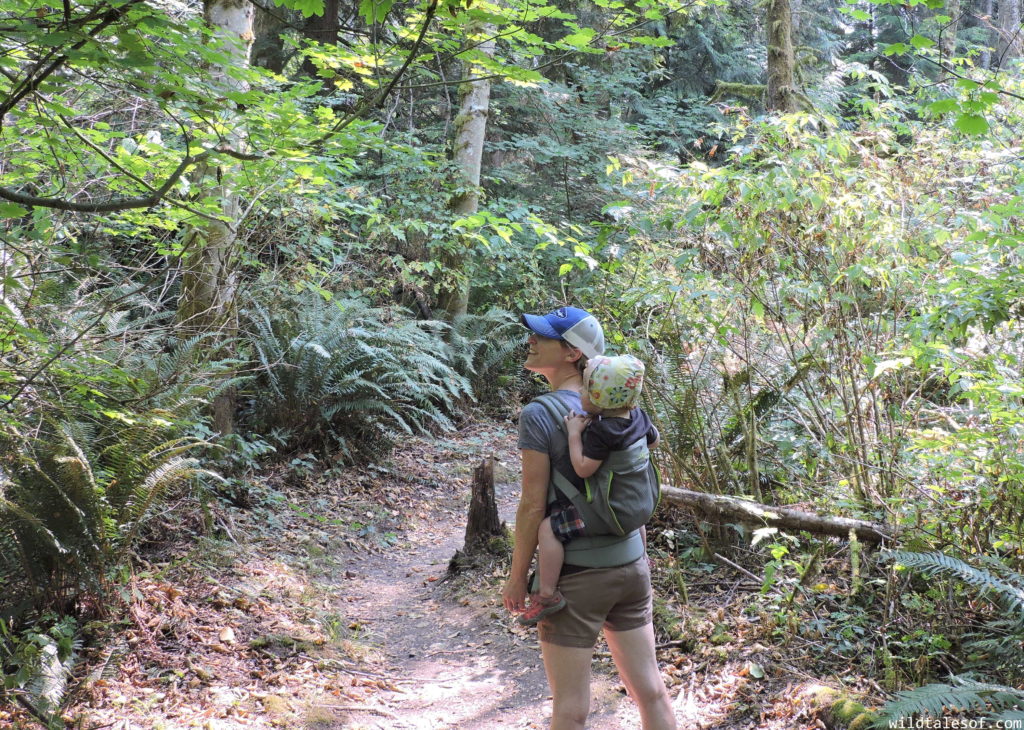 What's to Love?
Lightweight
Framed backpack carriers certainly have their place on the hiking trail, but after testing the Onya Pure, I've found that for most of our adventures, this soft carrier is the best choice.  The Onya Pure weights just 1 pound! I love that I'm not lugging all the additional weight that a larger carrier brings.  As Georgia transitions from being carried most of the time to being a more independent hiker, I can bring the Pure along for back-up.
Packable
In addition to weighing just 1 pound, the Onya Baby Pure also easily folds up small for easy transport. We now bring the carrier almost everywhere we go, and I love that it fits right in our backpack.  It's already been on countless hikes, the state fair, long walks around the city, to a Seattle Sounders soccer match, a few state parks, around our neighborhood, and of course to the grocery store!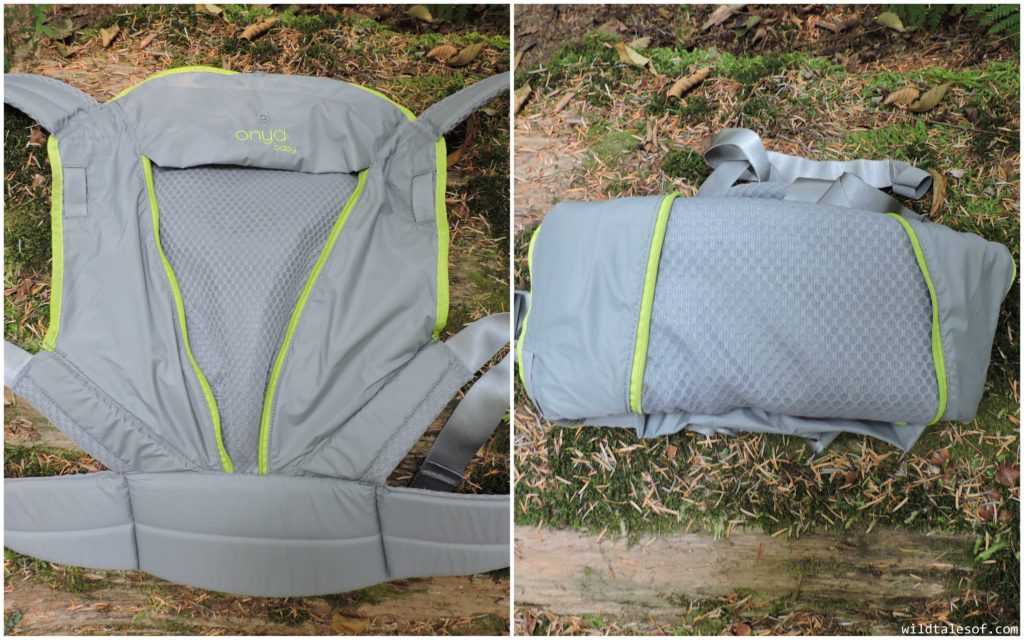 Easily Adjusts between Wearers
While I'm usually the "baby-wearer" in the family, of course my husband Slaed carriers Georgia from time to time too! The Onya Pure is a breeze to adjust! From the waist belt to the shoulders, straps are easily to find and access, and slide up and down effortlessly (while still staying in place).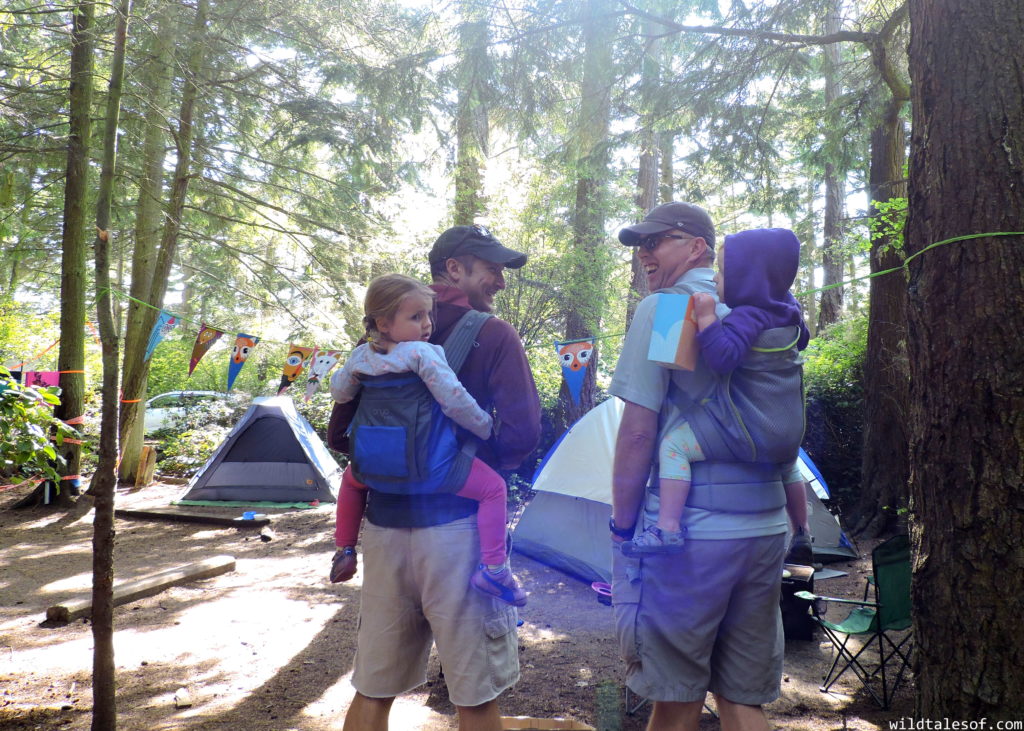 Toddler Features
Georgia is 2.5 years old, and weights 30 pounds.  I appreciate the angle seat of the Onya carrier that keeps her legs in the comfortable and ergonomic "M" position.  There is extra padding built in for her legs, and back panel sits higher to accommodate toddlers' extra height.  The waist belt of the carrier is also super supportive, and the overall design distributes Georgia's weight well making for a comfortable carry.
Moisture-Wicking Fabric
As I mentioned in the description, breathable mesh is featured throughout the carrier.  The fabric is ultra-light, and wicks away moisture, which is especially appreciated on warm days, but also helpful when hiking is a bit more rigorous.  Moisture-wicking fabric also drys quickly! The back panel "cooling vent" can be zipped up and down depending on overall body comfort/temperature and weather conditions.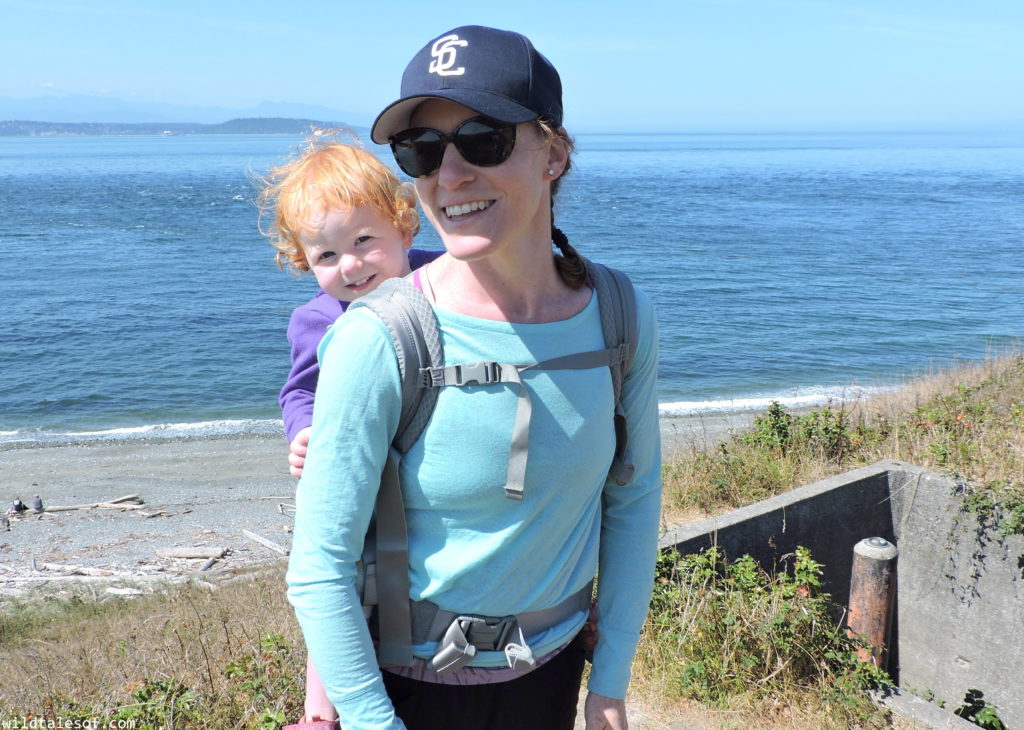 What's to be desired?
Since I'm used to pockets on the other child carriers that I've used and tested, it's taken me a while to get used to the Onya Pure's lack of storage.  It may add weight or disrupt the simple and clean design of the Onya Pure, but I'd love an added pocket for a phone, set of keys, or small baby/toddler items.  The Onya Baby Hipster Pouch (purchased separately) an be added to the waist belt for an added storage option.
While it's not a feature that I need anymore since Georgia rarely falls asleep on our hikes now, I also wanted to note that the Onya Pure does not have a built in sleeping hood. Bearing in the mind the extra length of the back panel though, a sleeping becomes almost unnecessary.
To purchase the Onya Baby Pure ($115)
Bottom Line: We're big fans of the Onya Baby Pure carrier. No matter Georgia's speed of choice, we know the carrier can help corral her, and keep her moving along the trail when her energy peters out.