You'll find us using vacation rental properties when we travel.  We have a go-to list of sites that help us locate the perfect home for our family's needs and preferences.  Each site is different and has its own quirks and benefits.  The site that always seems to stand out to me though is Airbnb.  Airbnb has a friendlier vibe than some of the other rental sites and encourages communication between property owner and renter.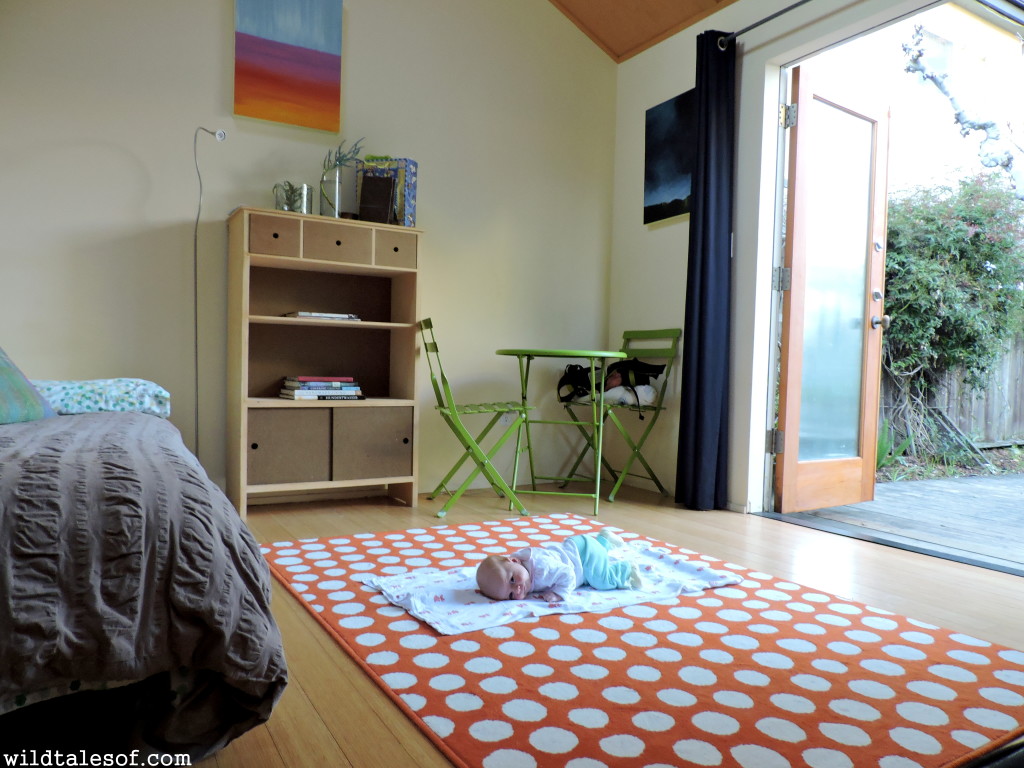 What is Airbnb?
Airbnb is a rental accommodations service that allows property owners or "hosts" to list space available for short term rent. Spaces include entire homes or apartments, private rooms within a home, and shared rooms such as a living room space or other open common area within the home.
We enjoy using Airbnb because…
The service provides us with a neighborhood stay giving us the feeling that we are actually part of the locale.  When we visit family, home rentals often allow us to stay closer to our family members than if we were to book a hotel.
Vacation rentals provide us with a comfortable space that can more easily mimic "home" than a hotel.  We love our bedtime routines at home and the fact that we can have downtime when the kids are in bed.  This is easier to do in a rental home.  Space, a kitchen, and often even a yard allow us to plug our regular patterns into a vacation setting.
On Airbnb, we often find more affordable rental options than other sites and often a better selection, especially compared to hotels.
Because of the nature of Airbnb, we're almost guaranteed contact with a local person who can potentially help with all kinds of questions regarding the area.  We've found that the home owners offer great recommendations for restaurants, attractions and services.  When we stayed in an Airbnb property in Madison, Wisconsin, our host met up with us for a drink at the local pub before handing off the keys and giving us a tour of the space.  He could have just left the keys in the lock-box for us, but this was more personal, and plus we got to check out the neighborhood watering hole and pick his brain for more ideas!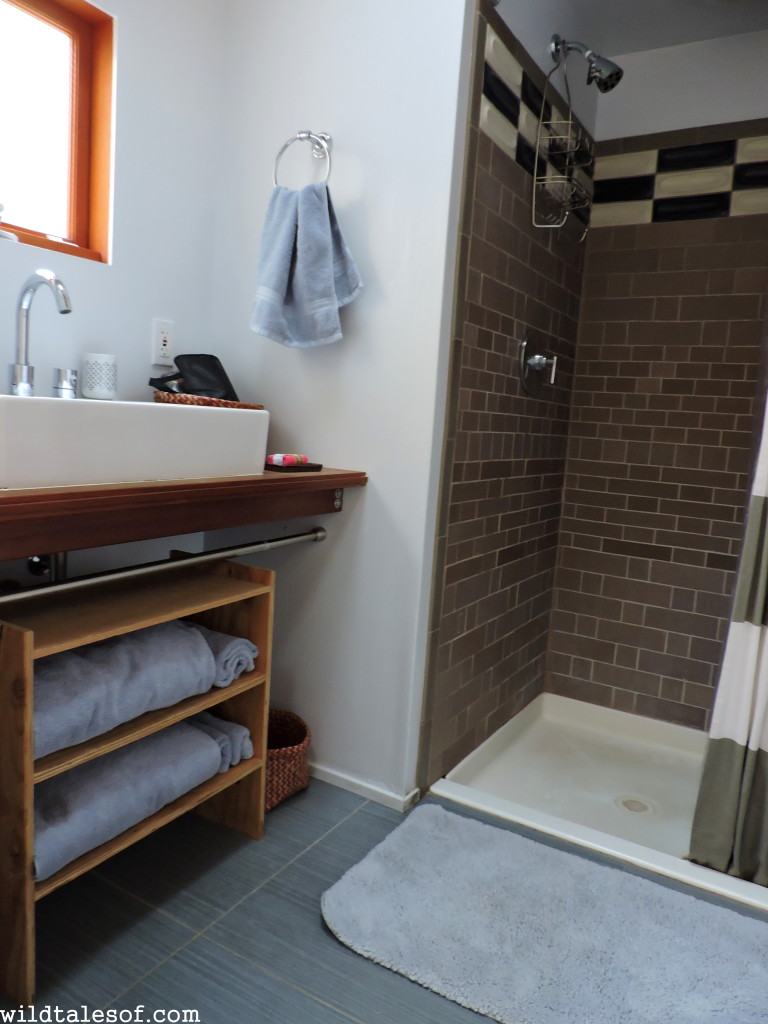 Tips for Navigating the Airbnb site
1. Use the Map Feature.
After selecting the location you are traveling to, utilize the map feature, which will show up on the right side of your computer screen.  This gives you a better idea of the spaces available in your desired area.  The map feature makes it easier to see neighborhoods (within a larger city or locale) and attractions or landmarks that you are most interested in, and therefore want to be in close proximity to.
2. Take a "Click Tour".
From the map feature, you can then click on the little property squares that pop up indicating the price of the space per night.  Take a click tour, and "wander" around just to get a feel for the area and what's available for rent.
3. Narrow Down Your Search.
Once you've had a good look around, use the search criteria on the left side of the screen to narrow down your options.  Dates, room type, number of guests and price range are the standard filters.  Click "more filters" to go even further to include number of bedrooms and bathrooms, specific neighborhoods, and more.
4. Message Hosts.
Take advantage of the Airbnb messaging feature before making a reservation request.  You can ask the host more specific questions about the space and get feel for their style.  Don't be afraid to clarify rules, ask about amenities (some have cribs & high chairs) or even request to "bend" a house rule, depending on the request.  These are real people you are dealing with, and it never hurts to ask.  The more communication, the better!
5. Check Thoroughly for Fees.
Both a cleaning fee and a service fee (separate costs) are added to each rental price, so be sure to consider these into your overall price range before booking a rental that might be over your budget.  I've often found that most hosts add a small $10 cleaning fee, but some add much more, so be careful! The service fee (6% to 12% from the reservation total) is a charge directly from Airbnb and covers the cost of running the site.  As the reservation amount increases, the percentage taken decreases, so…guests benefit from booking longer reservations.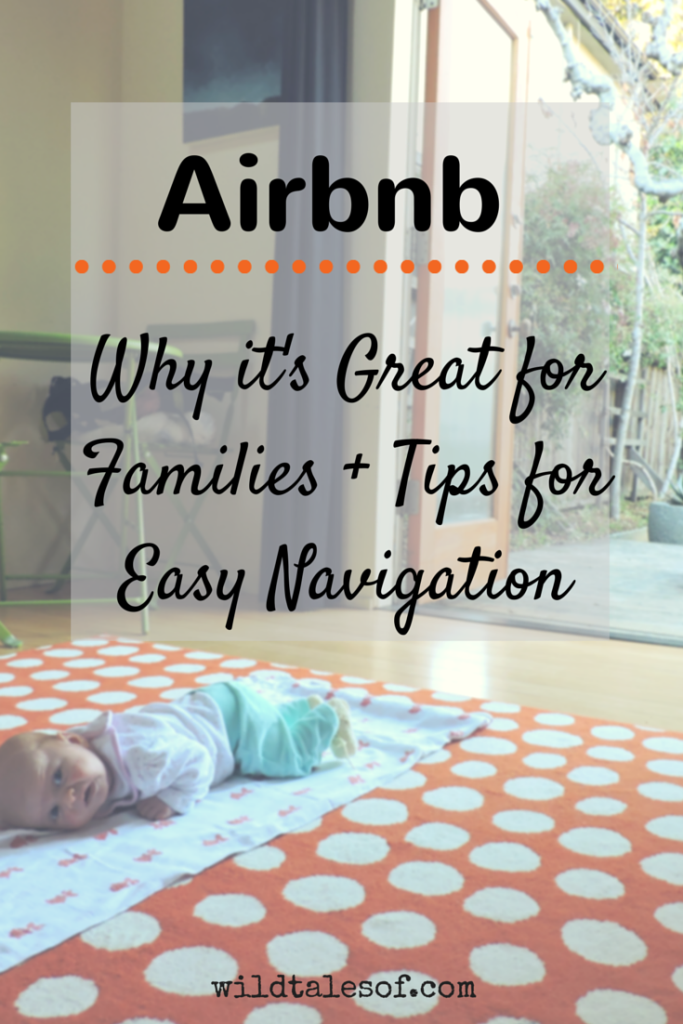 $40 Credit to Travel
Feel free to use my Airbnb link to receive a $40 credit to the site!
Have you used Airbnb? What's your favorite vacation rental site?
Come join the conversation! We'd love to have you join us on all of our adventures by "liking" our facebook page and following us on twitter! You can also keep up to date with each and every post by subscribing to the blog via email.