We'll soon be headed on our first tent camping adventure as a family of four! While Georgia has had two cabin camping experiences, she's yet to see what it's like to be without the comfort of four solid walls.  As we prepare, I'm realizing that camping takes a little more planning ahead than our typical travel.  Maybe that's just because of the freqency. I'm sure we'd turn into a well oiled organized machine if we went more often, but I'm definitely finding that lists provide a lot of guidance and help for us.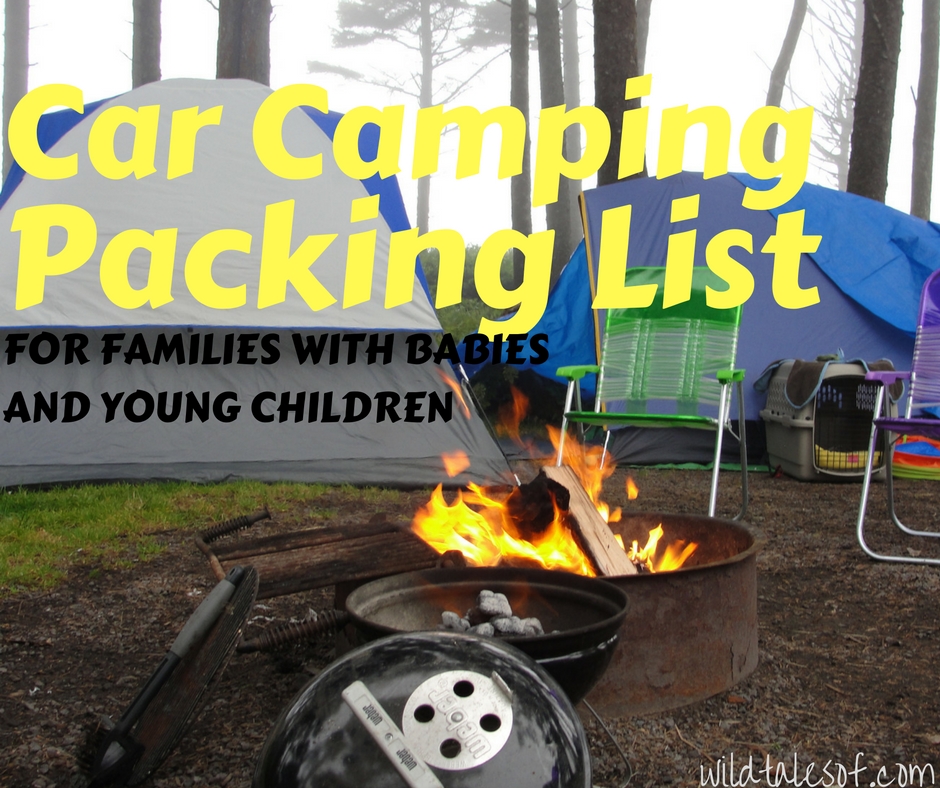 To ensure that nothing essential gets left behind, I created a car camping packing list similiar to our road trip packing list and our Cabin/Yurt packing list.  In addition helping us remember important items, they also keep Slaed and I on the same page (ha!).  We can each check items off the list as we pack them, and also add to it as we think of extra things & don't want to forget.  Here's hoping we don't forget anything we truly need, and here's hoping you might find our car camping packing list useful too!
The list is organized into categories in order to make sure I visualize the different scenarios of camp life, and pack and organize accordingly.  As a family with two young kids that's the following:
Sleeping (I always go through our home routine & pack items to mirror those rituals)
Food & Drink (important for camping since most of the time we're cooking all the meals, don't forget special cups and utensils for the kids!)
Clothing and Accessories (always weather dependent)
Camping Supplies (things needed for the main event, and things need to keep things tidy & organized, and "home-like")
Toiletries (essentials like diapers & wipes, but also certain medicines & remedies)
Miscellaneous (some items just don't fit into a category, but they're still super important!)
Forgettables (everyone has things that they DO NOT want to forget or are prone to forgetting…you can put reminders here)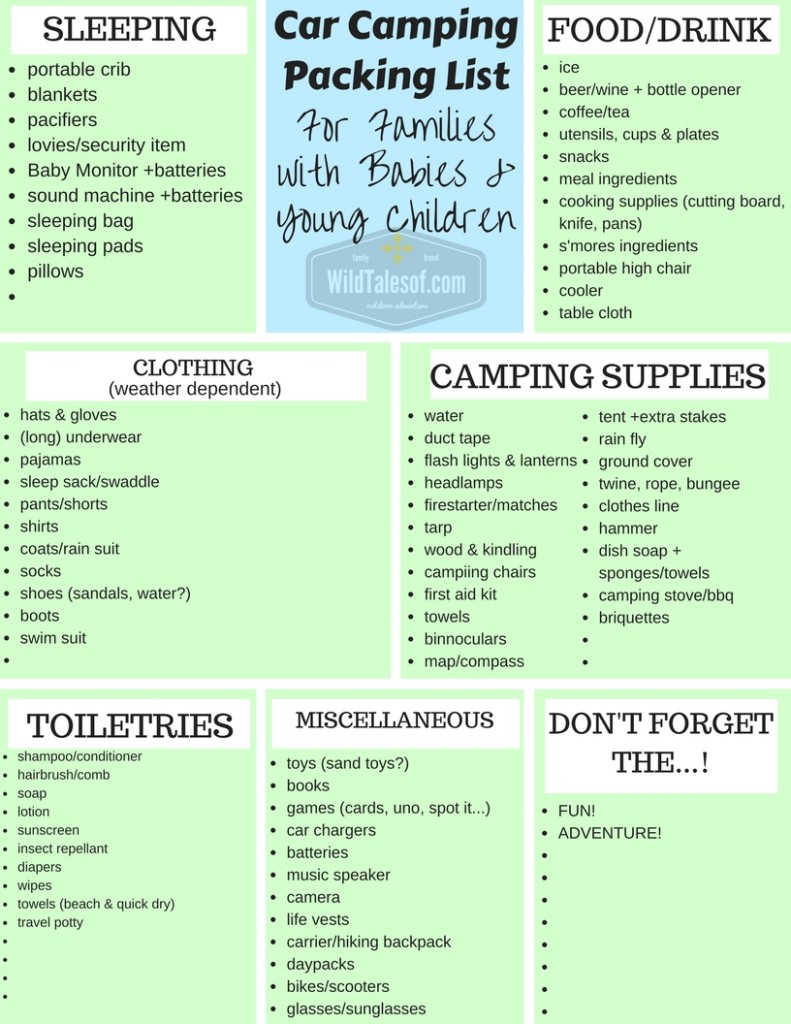 Printable Car Camping Packing List:
More camping with young children resources:
Are you going camping this summer? Where are you headed?
Come join the conversation! You can keep up to date with each and every post by subscribing to the blog via email. We'd also love to have you join us on all of our adventures by "liking" our facebook page and following us on twitter! If you enjoyed this post, please "like it", "tweet it" or "pin it"! Affiliate links are used in this post to direct readers to resources in our Amazon store.