We still have another month of so left until spring begins, so instead of retreating indoors waiting for better weather, we are embracing it.  We've actually had some snow days here in Seattle, which is pretty rare for us, allowing us to pile on our cold weather gear and head outside to play.
In addition to enjoying the cold and snowy weather "in our own backyard", we also recently headed to Mount Rainier National Park for a snowshoe and sledding adventure.  A lot goes into planning and packing for a trip like this, so I thought I'd share our Cold Weather Packing List geared toward families with babies and young children.  Georgia, our 2-year old, is particularly sensitive to cold temperatures, so we have to be extremely careful and intentional when dressing her to head outside.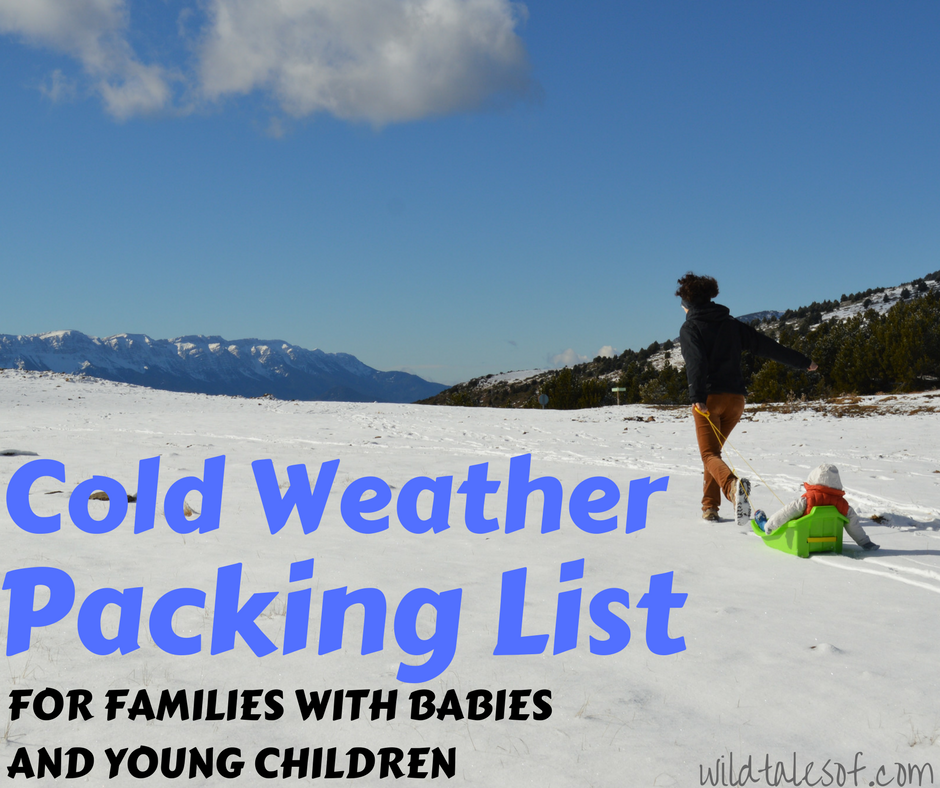 Just like our other packing lists, with our Cold Weather Packing List, you'll see that I like to think in categories.  Sleep, activities during transportation, and all those toiletry items are very important for a successful, less stressful trip.  For cold weather though, clothing and gear is the name of the game! Without the essentials, you'll likely have some unhappy kids.  To learn more about how we specifically dress our kids (including routines and gear recommendations), check out our posts on How to Dress Babies for Cold Weather and How to Dress Kids for Cold Weather.
Gear selection will also vary based on the activities you choose to do with your children.  It's also smart to check with your lodging's property owners to see if any of your essential items (travel crib, high chair, snow gear) might be provided for you.
Cold Weather Packing List for Families with Babies and Young Children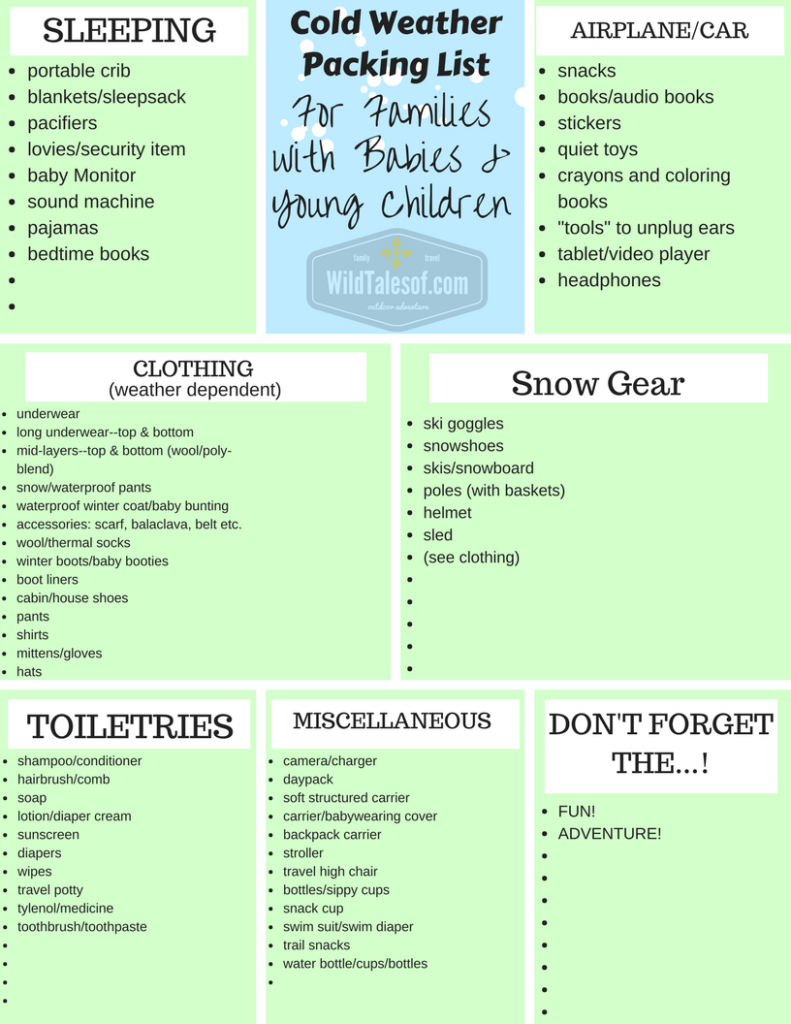 Printable Cold Weather Packing List:
More resources on Winter Weather with Kids: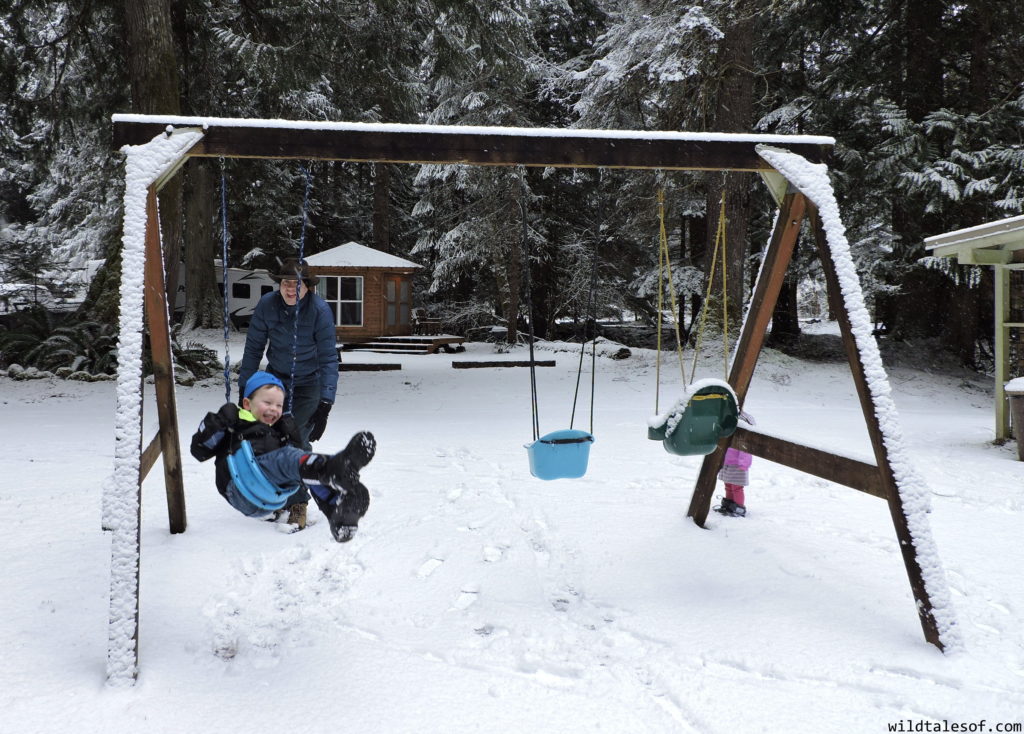 How do you prepare for winter weather with kids? What would you add to our packing list? Favorite winter destination? Let's chat in the comments!
Come join the conversation! We'd love to have you join us on all of our adventures by "liking" our facebook page and following us on twitter! You can also keep up to date with each and every post by subscribing to the blog via email.