As an ambassador for Dawn Dish Soap, this post in written in partnership with their Dawn Helps Save Wildlife campaign. 
What are your favorite ways to celebrate Father's Day? As I look back on the celebrations we've had for my husband Slaed these last six years, it's the experiences more than the actual presents that stick out to me.  Planning a special day to honor Dad will not only create amazing memories, but it's also the more sustainable choice!
I could be wrong, but chances are, Dad has everything he needs.  A physical gift would likely just add household clutter and inevitably end up in our landfills.  Let's rethink the ties, socks, t-shirts, and tools of past Father's Days.  Instead, consider recognizing the Dads in our life in a more environmentally friendly way.  Let's impact the earth positively rather than add to the problem.
In an effort to encourage an environmentally friendly Father's Day, I've compiled 11 ideas for families.  The list includes:
Ways to educate and build awareness about our natural world
Ways to enjoy the outdoors with minimal impact
Ways to volunteer or give back to the environment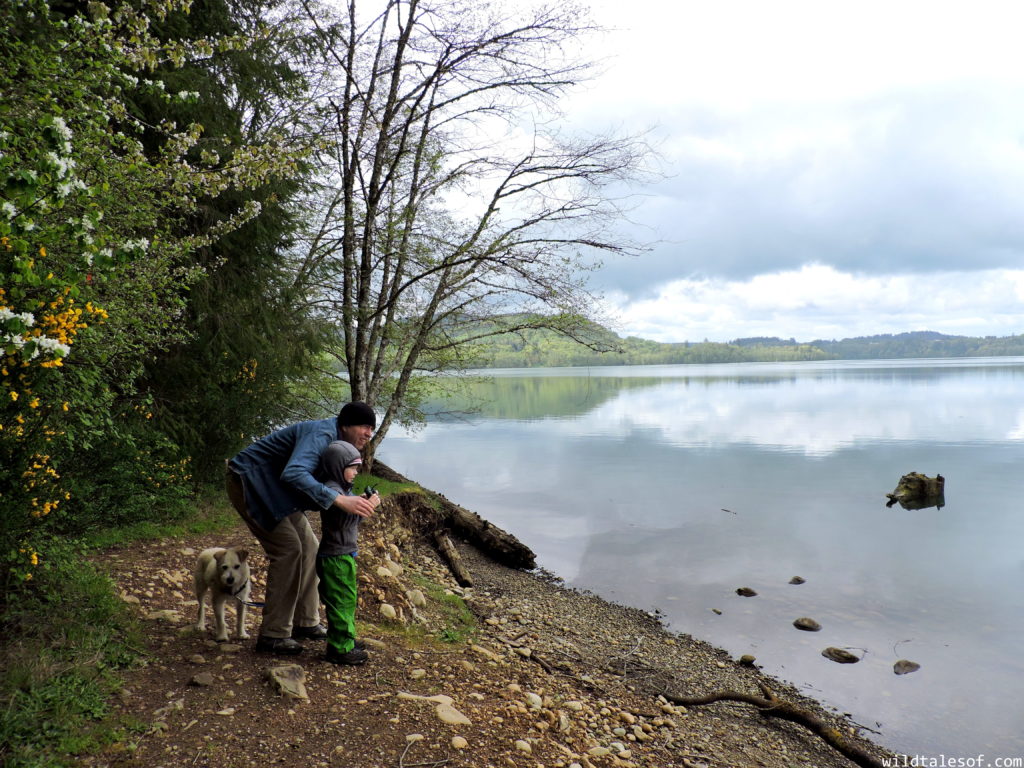 11 Ways Families Can Go Green on Father's Day
1. Clean-up!
Organize a beach, trail, or park clean-up, and pair it with a fancy picnic that you plan especially for Dad.  After putting in the hard work, reward Dad with his favorite "al fresco" foods.  Bonus points if you make local and sustainable choices.
2. Visit an AZA accredited Zoo or Aquarium.
Consider purchasing a zoo or aquarium membership for the special Dad in your life, or just treat him to a day visit.  Be intentional with the visit! Go in with a goal to…
Learn 10 new animal facts!
Identify 5 animals that are endangered.
Discover 5 ways you can positively impact the lives of animals.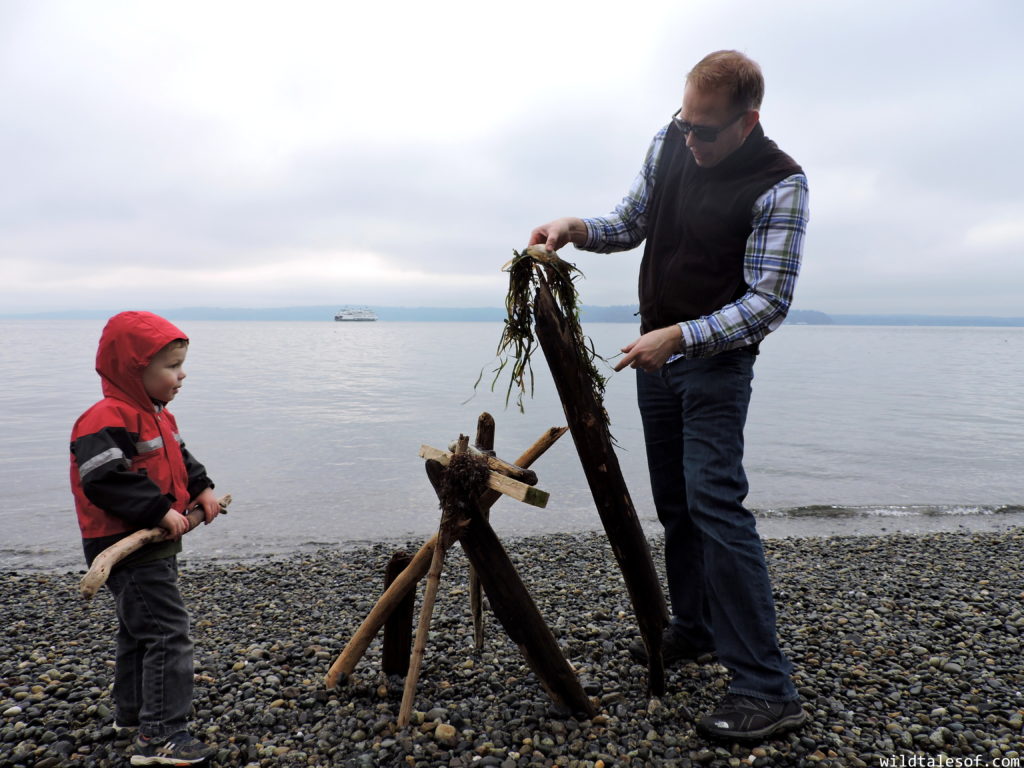 3. Rent a Canoe or Kayak.
Take Dad out on the water on a self propelled adventure! Choose a favorite waterway (lakes make for easy paddling!), and don't forget your life jacket.  Here in the Seattle area, we love renting canoes from the University of Washington's Waterfront Activities Center, and kayaks from the Aqua Verde Paddle Club.
4. Farmer's Market Fun.
Visit your local farmer's market, and put together a vegetarian or sustainable meal to enjoy with Dad.  With summer officially just a week away, most farmer's markets are in full swing, and will provide you with plenty of choices to create a memorable and tasty meal.
5. Family Bike Ride.
Have Dad choose a fun destination for a family bike ride adventure.  Here are a few suggestions:
Family friendly brewery
A festive pizzeria
A favorite park and/or playground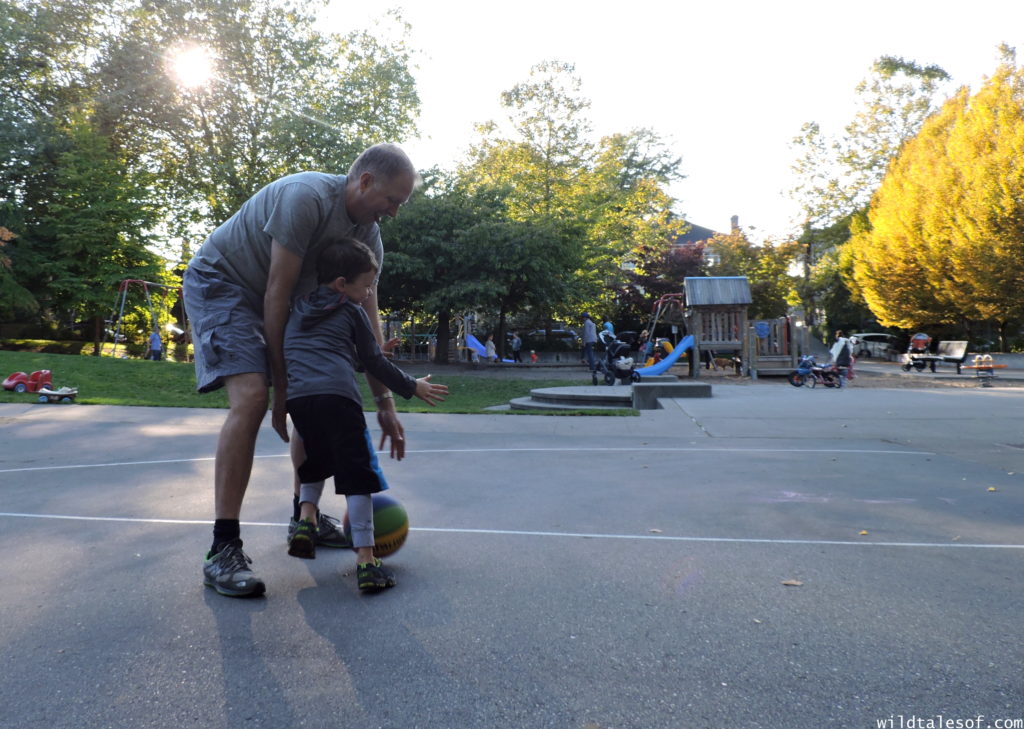 6. Plant Party!
Gather a group of friends and family for a plant party! Purchase or acquire native trees, plants and flowers to plant in a park that is in need.  Have Dad come along for the fun, and treat him to a basket full of goodies, or just volunteer in his honor and let him take a break!
7. Fundraise in honor of Dad.
Organize a fundraiser, such as a lemonade stand, car wash, or bake sale, and donate the money to Dad's favorite wildlife organization.  Some of our favorites:
The Marine Mammal Center
International Bird Rescue
The National Audubon Society
8. Visit the Library!
Take a special trip to the library together.  Check out books on animals, plants, or other natural wonders that each family member is interested in.  Spend a cozy morning, afternoon, or evening learning, and discovering ways your family can make in impact.  Also remember the library is more than just books! Music, magazines, computers, and special programs are available at most libraries & it's FREE!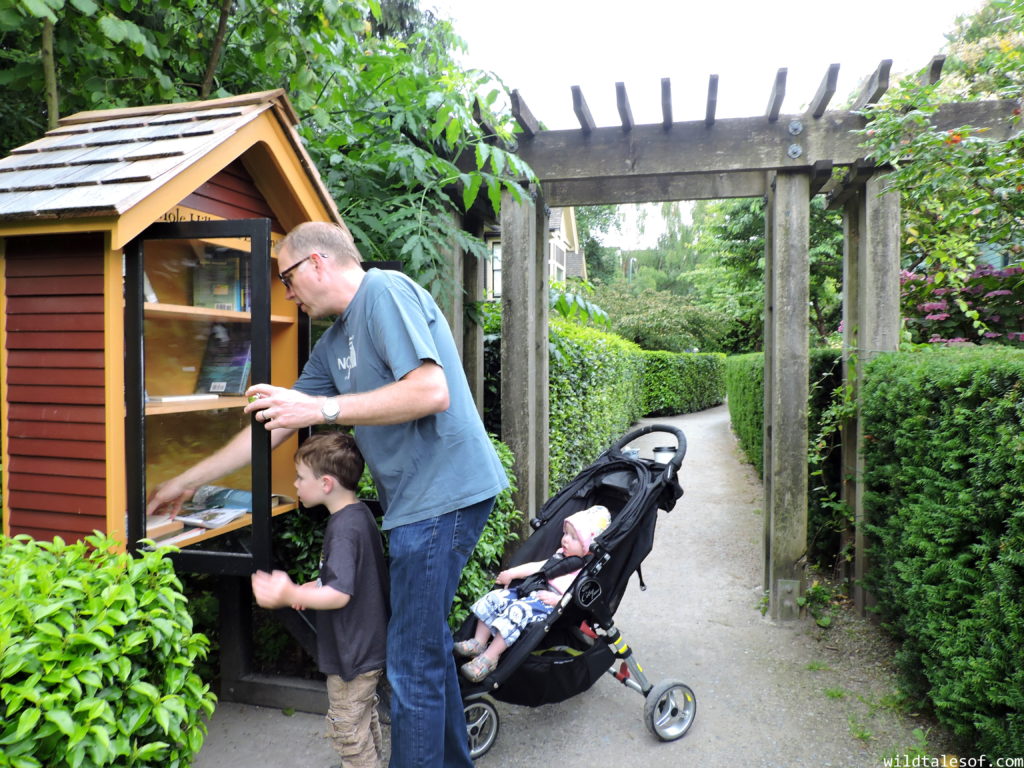 9. Your own backyard.
Create a backyard oasis! Purchase native plants, flowers, and trees, and either spend time with Dad planting and landscaping or surprise him with a beautiful garden habitat.
10. Impactful Visits
There are so many more incredible places that you can visit as a family to celebrate Dad.  Spend time volunteering, or just take a morning or afternoon to learn together.  Suggestions include:
Fish Hatchery
Audubon Center
Animal Shelter
Interpretive Center
Family Farm
11. Rest Day.
Maybe all Dad really needs is some alone time or the chance to take a break and relax! Let Dad have a free day, and do something positive for the environment in his honor.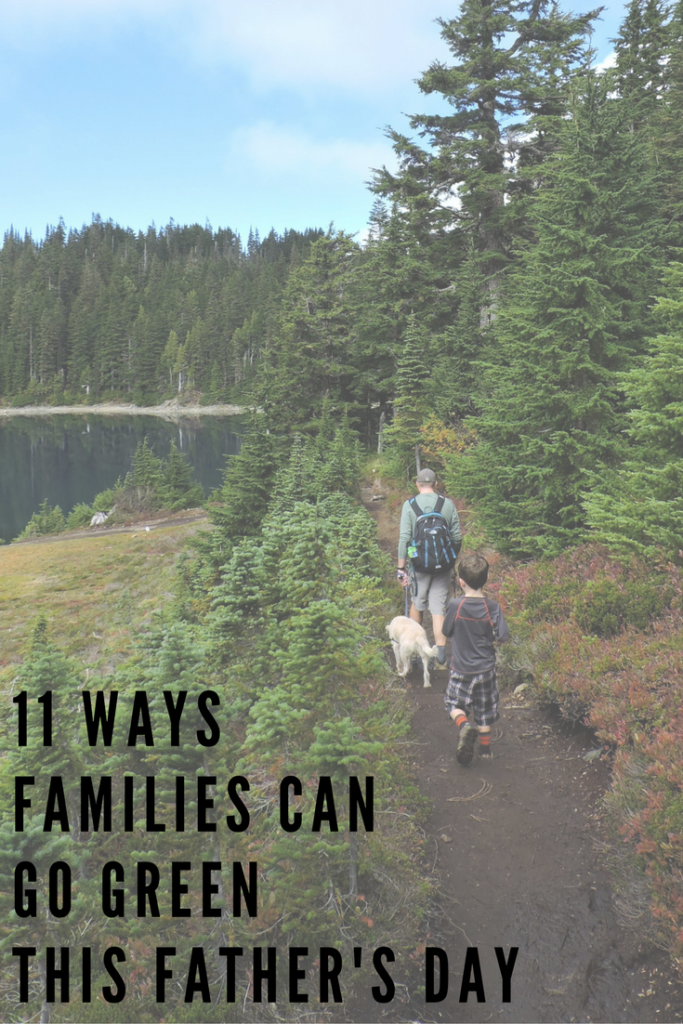 How do you like to celebrate Father's Day? Do you have a "green idea" to add to our list?
This post is sponsored by Dawn dish soap, but all opinions expressed here are my own! In case you missed the posts I shared following my experience with Dawn and the Marine Wildlife Center in Sausalito, CA or if you want a recap, make sure to head back into the archives where I wrote about environmental stewardship, the amazing volunteers at the Marine Mammal Center, and witnessing the release of two sea lions as they made way back into the wild Pacific Ocean.  
As an ambassador this year,  I'm sharing more stories of Dawn's role in helping wildlife along with seasonal information about wildlife and animals, and how Dawn is making a difference in communities.  For actionable ways you can make a difference in the lives of animals, see my World Animal Day post with 25 things families can do to improve the lives of animals. You can also learn easy steps for a greener everyday life in my Sustainability for Families post. 
Be sure to follow Dawn on social media! @dawndish on Twitter | Dawn on Facebook | @dawndish on Pinterest