Even more than coating ourselves with bug spray, on our recent trip to St. John, it was so important for us to slather on sunscreen from sun up to sun down.  The Caribbean sun is powerful, and our pale Seattle skin was definitely not used to the constant sunshine.  While on the island, we had the chance to try out the Babytime! Sunny Sunscreen. We were provided with a sample bottle in exchange for our honest thoughts and review.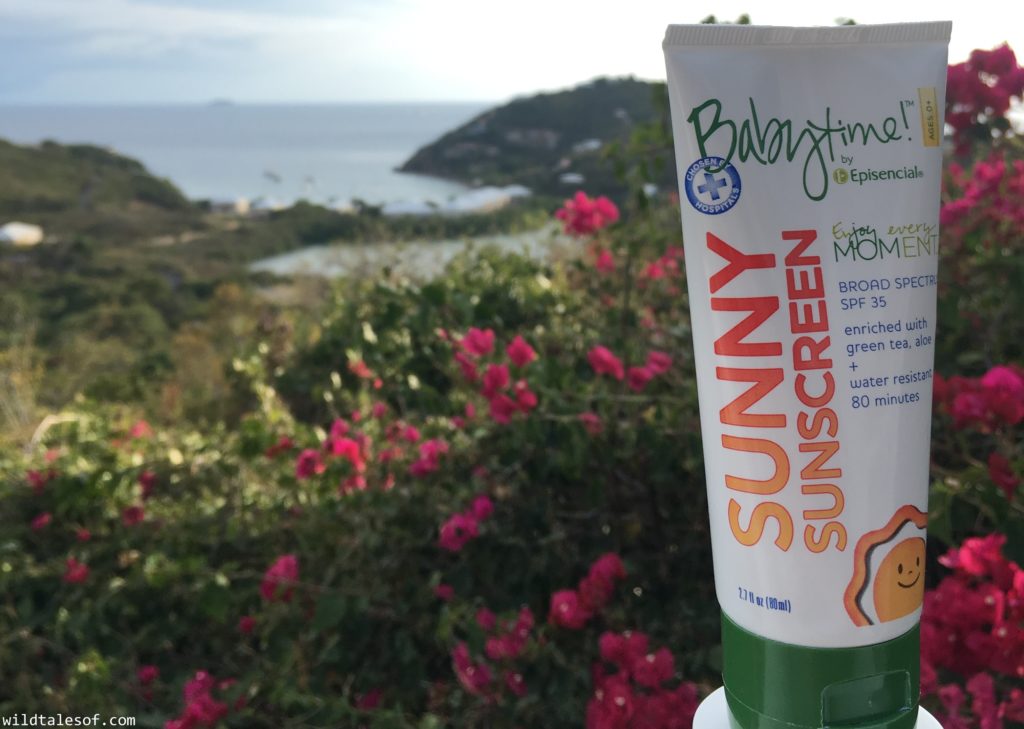 Here in the following video, I share our experience using the sunscreen.  Continue reading for the recap of what we love about this sunscreen, and one important note!
What's to Love about the Babytime! Sunny Sunscreen
Effective! We used the Sunny Sunscreen during our trips to the Phoenix area and to the Caribbean, and felt it worked well in protecting us from sunburns.
Easy application. The Sunny Sunscreen goes on easily, is non-greasy, and actually feels good when being rubbed into the skin.  When applying to myself and my kids, I didn't experience any of the white and filmy residue that often comes with the more natural sunscreens.
Reef Safe! As we learn on St. John, many of the ingredients in conventional sunscreens (oxybenzone, butylparaben, octinoxate, 4-methylbenzylidene) are not environmentally friendly.  These ingredients kill the fragile coral reef, and can also be harmful to our bodies.
Baby Safe! Sunny Sunscreen is recommended by pediatricians as safe for babies of all ages.  I wish we'd known about this product when our kids were young babies!
Water Resistant.  With visits to the beach and pool each day of our vacation, we needed a sunscreen that would resist all that water play! The Sunny Sunscreen from Babytime is water resistant up to 80 minutes, though frequent applications are of course recommended.
What's to be desired?
We truly had a very positive experience using the Babytime! Sunny Sunscreen, and can't think of anything to suggest to change about the formula! One thing to note, as of this writing (May 2017), the 2.7 once sunscreen is available for $18 on the Babytime! website.  However, if purchased on Amazon, it's more than half that price at $8.92. This is a huge difference, so make sure you do a little research before making your purchase! We'd hate for you to spend more than necessary.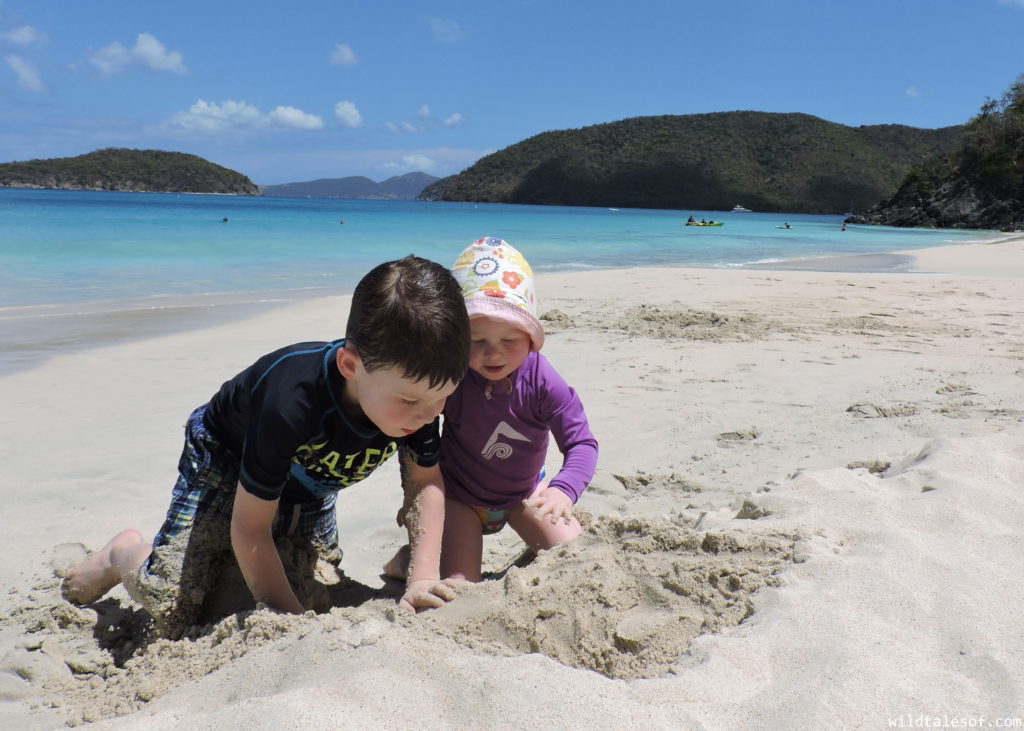 What's your go-to sunscreen? For more ways to keep sunburns from happening to you and your family, read our Sun Safe post!
Come join the conversation! You can keep up to date with each and every post by subscribing to the blog via email. We'd also love to have you join us on all of our adventures by "liking" our facebook page and following us on twitter! If you enjoyed this post, please "like it", "tweet it" or "pin it"!