Along with the changing leaves and cooler temperatures, at least here in Seattle, we often see an influx of spiders.  Luckily we don't find them much in our house, but it is a lot of fun to spot spiders on our walks.  The webs are particularly beautiful lit up in the early morning sprinkled with dew.  What's your feeling on these 8-legged creatures: Do you share our appreciation or do you steer clear?
No matter your attitude, spiders and Halloween go hand and hand.  The kids love pointing out the creepy, hairy critters decorating our neighbor's porches and stairs.  In the spirit of the season, I wanted to share a handful of our favorite children's books where a spider is featured.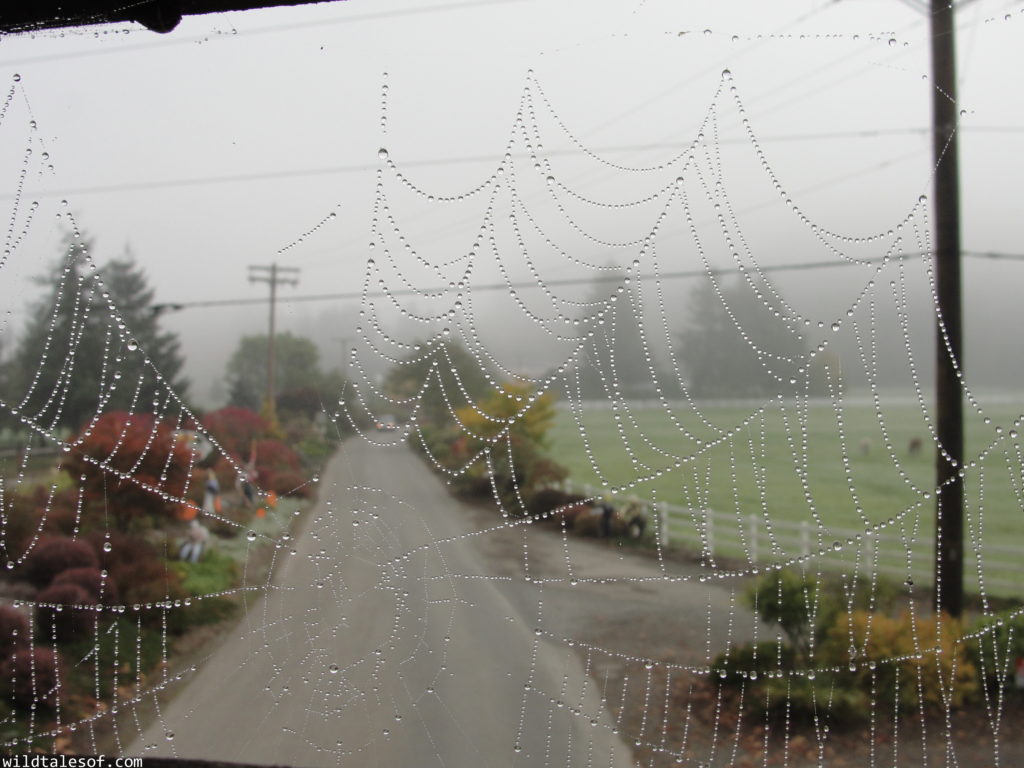 Children's Books Featuring Spiders
One of Sasquatch Books' latest children's book selections, we love the humor woven throughout Frank the Seven-Legged Spider.  Equally enjoyable for both kids and adults, it is one of those books that will please younger and older children.  Yes, Frank is a spider, and he only has seven legs–you'll just have to figure out what happened!
A list of titles featuring spiders would not be complete without mentioning Charlotte's Web.  Charlotte's Web is a classic children's (chapter) book, and makes such an excellent read aloud.  The engaging story will draw even the youngest audience right in, and I adore the way our beloved Charlotte is portrayed.  Wisdom, loyalty, and encouragement are all such important qualities that we can point out, discuss, and model for our kids.
Another classic children's picture book, I love the repetition in The Very Busy Spider.  It makes for such a fun read aloud that kids can join in on, and maybe even memorize.  For some reason no matter how many nights in a row Georgia insists on reading, I never get tired of it! The tactile quality of the spider's web is also a bonus.
Anansi the spider is a tricky little character, and kids love how he can outsmart creatures much bigger than himself.  The classic folktale also has several spin-offs written by Eric A. Kimmel.  We've recently enjoyed Anansi's Party Time.
To round out or fictional selections, I thought I'd share one of our favorite non-fiction spider books.  Spiders by Gail Gibbons provides all the important factual information that kids (and adults) need to know in a read aloud-friendly format.  I also appreciate Gibbon's simple illustrations, and other non-fiction text features including diagrams and engaging captions.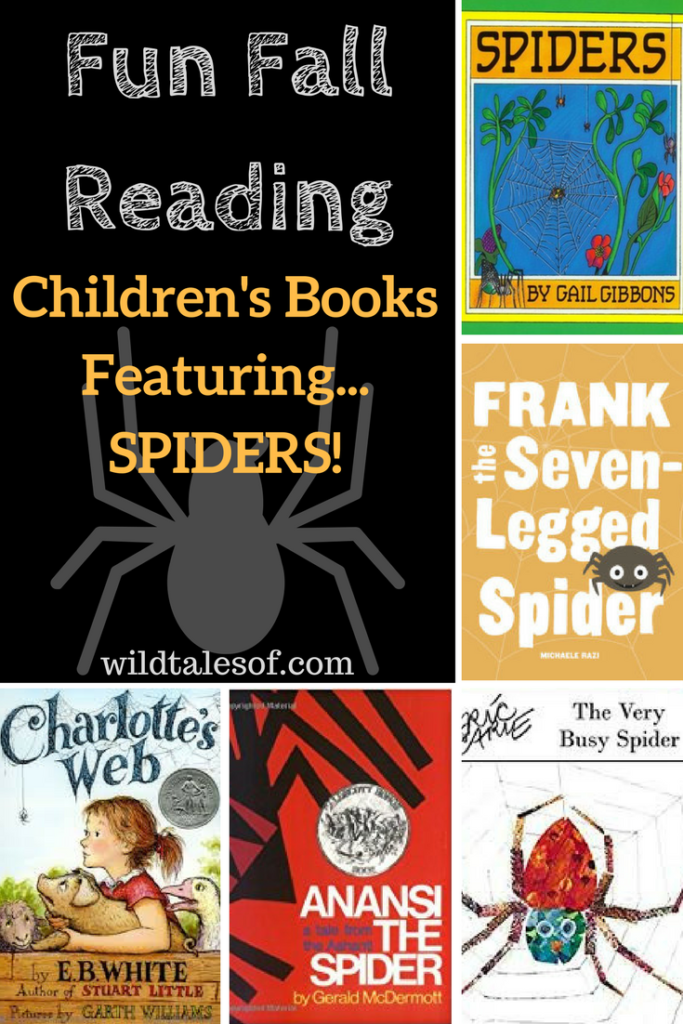 Let's add more books featuring spiders to this list! Share your favorite here in the comments, and have a very happy Halloween!
Special thanks to Sasquatch Books for providing us with a copy of Frank the Seven Legged Spider! As always, all opinions expressed here are my own! This post contains affiliate links.  If you purchase through our unique links, we'll receive a small commission (at no cost to you) to help us keep the blog up and running. 
Come join the conversation! You can keep up to date with each and every post by subscribing to the blog via email. We'd also love to have you join us on all of our adventures by "liking" our facebook page and following us on twitter! If you enjoyed this post, please "like it", "tweet it" or "pin it"!