Do your kids ever wander off due to some shiny, attractive object that catches their eye? Or maybe one of your pets follows some enticing scent or critter, and gets away from you? Have you and your children also always been curious about the wonderful world happening under the sea?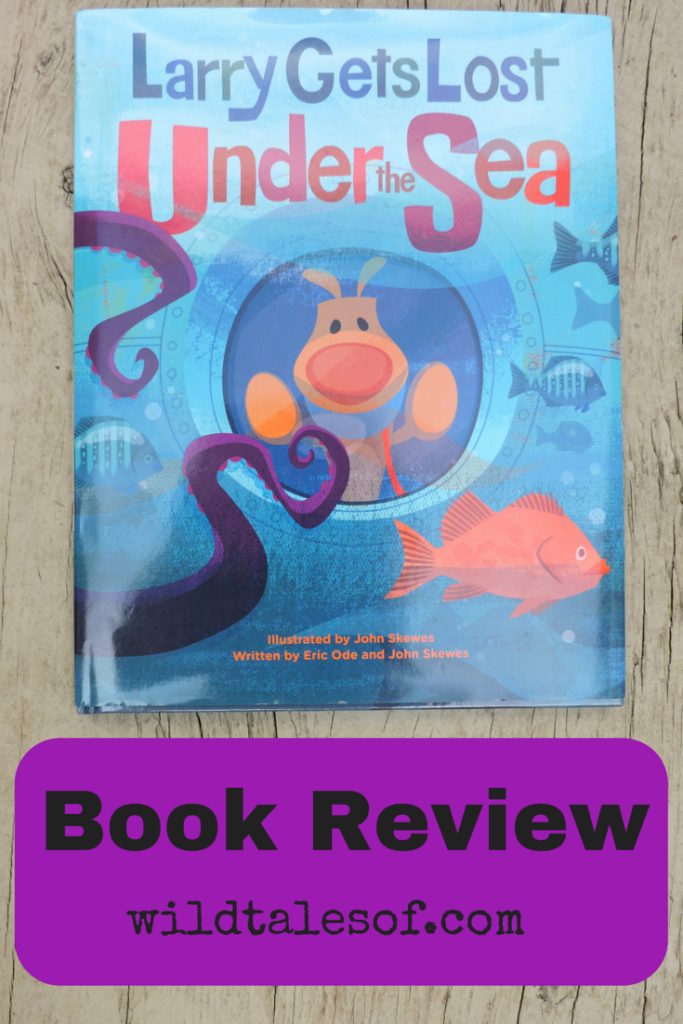 If so (and you are like us), you'll be able to completely relate and enjoy the latest adventure, Larry Gets Lost Under the Sea, from Eric Ode, John Skewes, and their famous pair, Pete and Larry.  This time, Pete and his pup, Larry visit the local beach primed for a day of exploring and building in the sand.  Curiosity gets the better of Larry when he sees a hermit crab poking around close to shore.  As Larry goes to further investigate, he ends up getting carried away by a rogue wave thus beginning his journey under the sea.
Larry Gets Lost Under the Sea has easy become one of our favorite summer reads.  Obviously shenanigans at the beach, and summer go hand in hand. But more than that, Bergen (almost 4 years) loves being able to experience the magic of what's happening in that mysterious ocean.  He has barely scratched the surface in terms of his knowledge of sea creatures, plants and other organisms living in our deep blue waters.   So, I've been delighted to see how much the book has caused him to bring up "big ideas", and sparked him to ask some incredibly thoughtful questions.
Here's a few more reasons why we're loving Larry Gets Lost Under the Sea:
Wonderful combination of a fiction and nonfiction

: I love how Eric Ode and John Skewes not only tell a captivating story, but they've also added in facts, diagrams, and other nonfiction text features to help further the oceanic knowledge of the reader.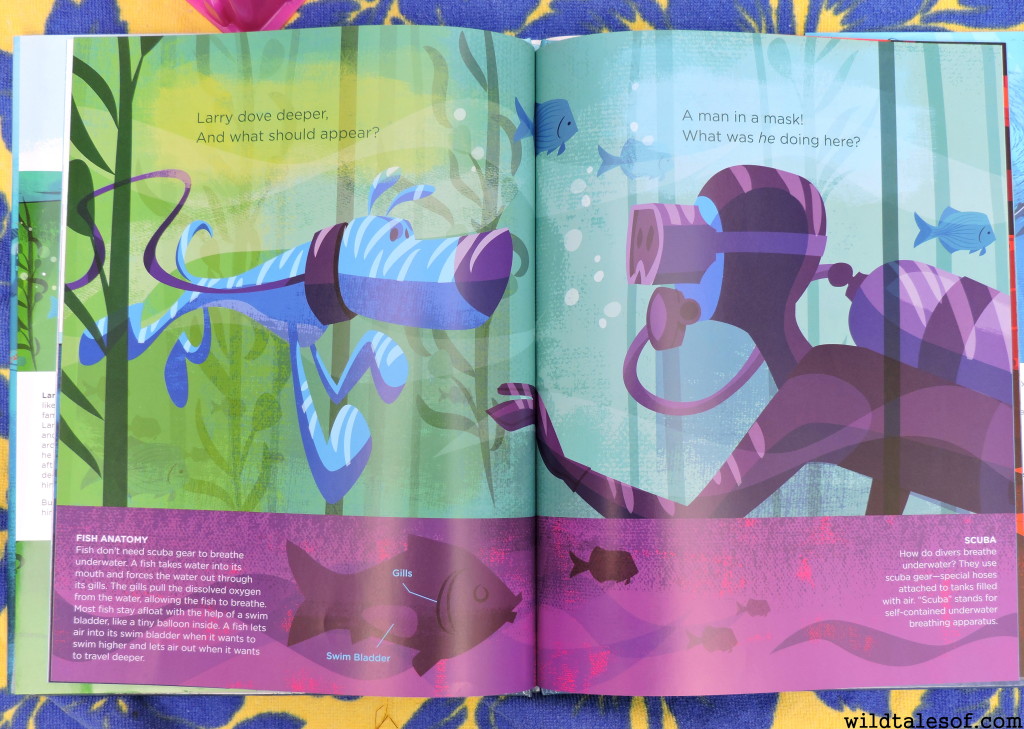 Differentiated Text: Just the story itself is enough for the youngest of children, but the book also includes bigger ideas for older children to dive into and explore.  Curious readers can learn more about ocean activity from sea creatures and plants to zones and equipment that scuba divers use.
Sparks Interest in our Natural Environment: Because of

Larry Gets Lost Under the Sea

, Bergen has so much more interest in sea life here in Seattle.  He asks more questions, and often wonders aloud about the activity happening around him.  The book will also serve as a great reference for him to learn and take in more information as he develops as a reader.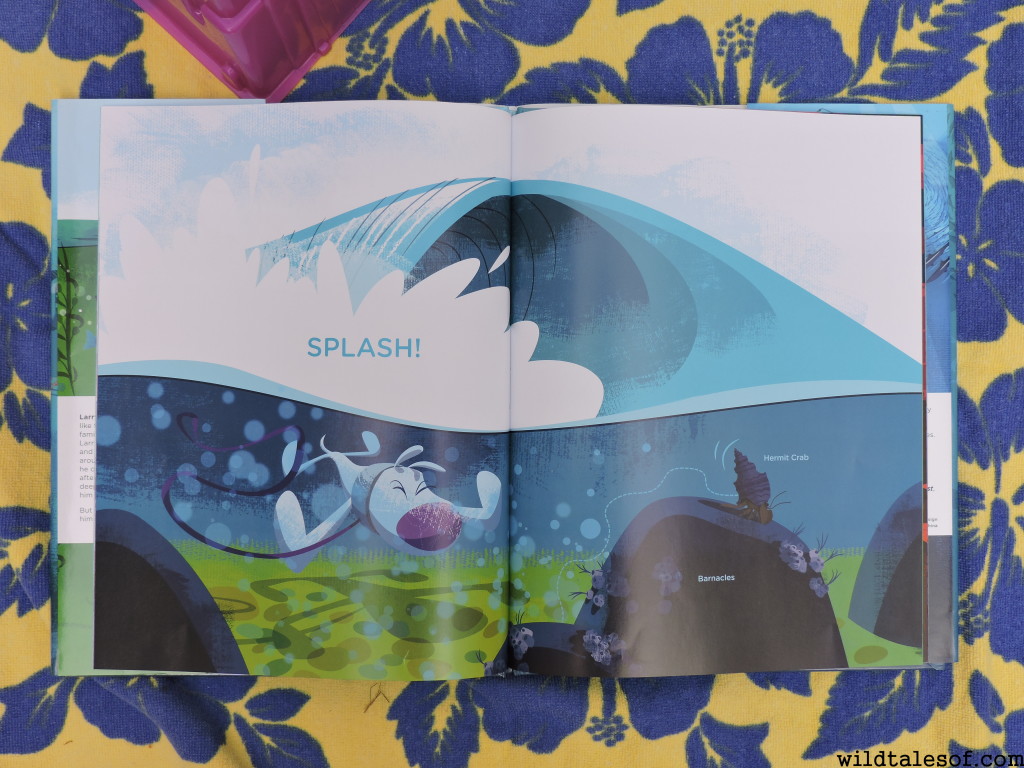 Info to Know

:
To purchase a copy of

Larry Gets Lost Under the Sea

 by Eric Ode and John Skewes visit the Sasquatch Books website!
Format: Hardcover, 8 1/2 x 11 inches, 32 pages
Retail cost: $16.99
Are you and your family exploring and adventuring in the sea this summer? Tell us about one of your favorite summer reads!
Disclosure: Thanks to Sasquatch Books for providing me  with a copy of Larry Gets Lost Under the Sea for purposes of review. All opinions expressed here are my own.
Come join the conversation! You can keep up to date with each and every post by subscribing to the blog via email. We'd also love to have you join us on all of our adventures by "liking" our facebook page and following us on twitter! If you enjoyed this post, please "like it", "tweet it" or "pin it"!