During our recent trip to Vancouver Island, BC  last month, we really only had one day to explore the Pacific Rim National Park, so we needed to make the most of it! Two of the biggest draws  in the park are the beaches and the rain forest, so in selecting the main hike for our morning, Schooner Cove was the clear choice since it would provide us with a little bit of both!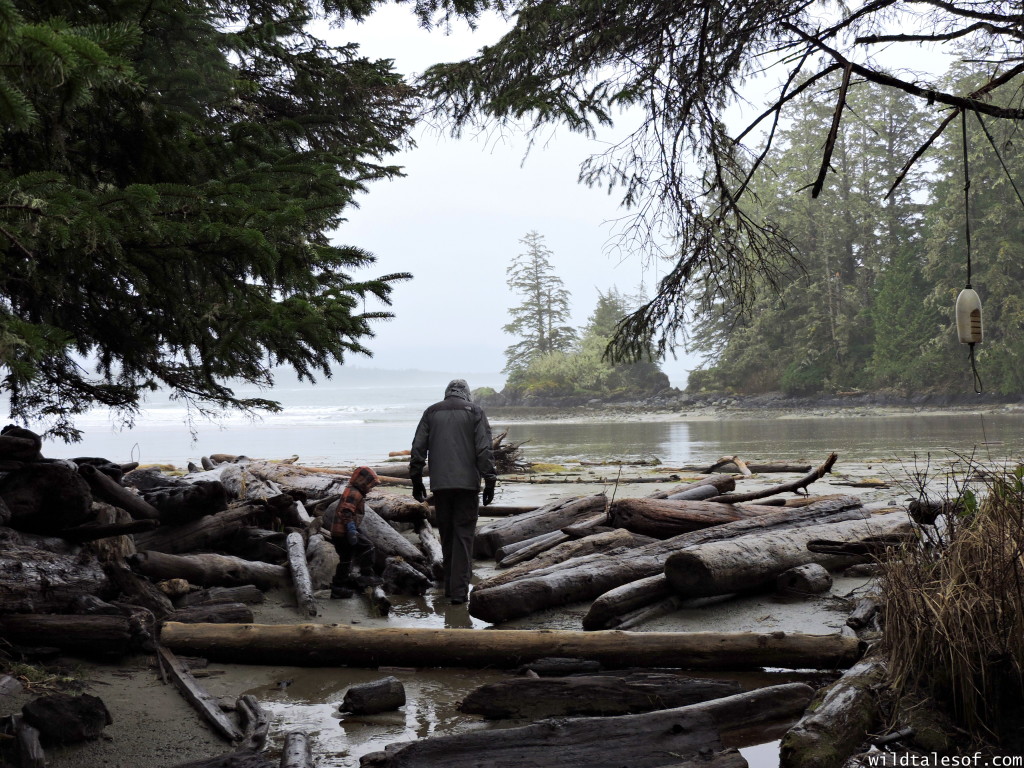 In typical fashion, it rained for the entirety of this adventure, but after all, we were visiting the rain forest! That's to be expected.  The beautiful thing about hiking in the rain forest is that the trees naturally provide a canopy sheltering us from most of the precipitation.  This is of course not the case on the beach, but we were prepared with rain gear, and weren't very much bothered by the light rainfall.
This hike is magical! Everything was interesting and worth pausing for along the way.  You can follow our journey here through our Youtube video, and be sure to continue reading below for more tips & information:

About Pacific Rim National Park Reserve's Schooner Cove
Our Route

:  Straight forward trail, almost entirely on boardwalk (with several flights of stairs), to the beach.  As advised by the rangers, as you approach the beach from the trail, make sure to head to the right for the best tide pooling and beach walking experience.

Length

: 2 km round trip (about 1.25 miles), plus the distance you decide to walk along the beach

Elevation

: N/A: There isn't really any elevation gain, but visitors should know that there are a lot of stairs involved, so plan to take your time if traveling with kids or beginning/less experienced hikers.

Location

:  We parked in the lot marked for Schooner Cove just off of Highway 4.  If coming from Tofino, turn right; if coming from Ucluelet turn left. For more information, visit the parks website.

Fee

: Prices vary depending on your age & group, but we were "lucky" enough to be visiting during heavy maintenance happening throughout the park, so all fees were waived!

Notes

: Make sure to leave plenty of time to explore the beach–it's one of the best in the area! Also check the tide schedule, as beach access could be very limited at high tide.  If possible, visit at low tide.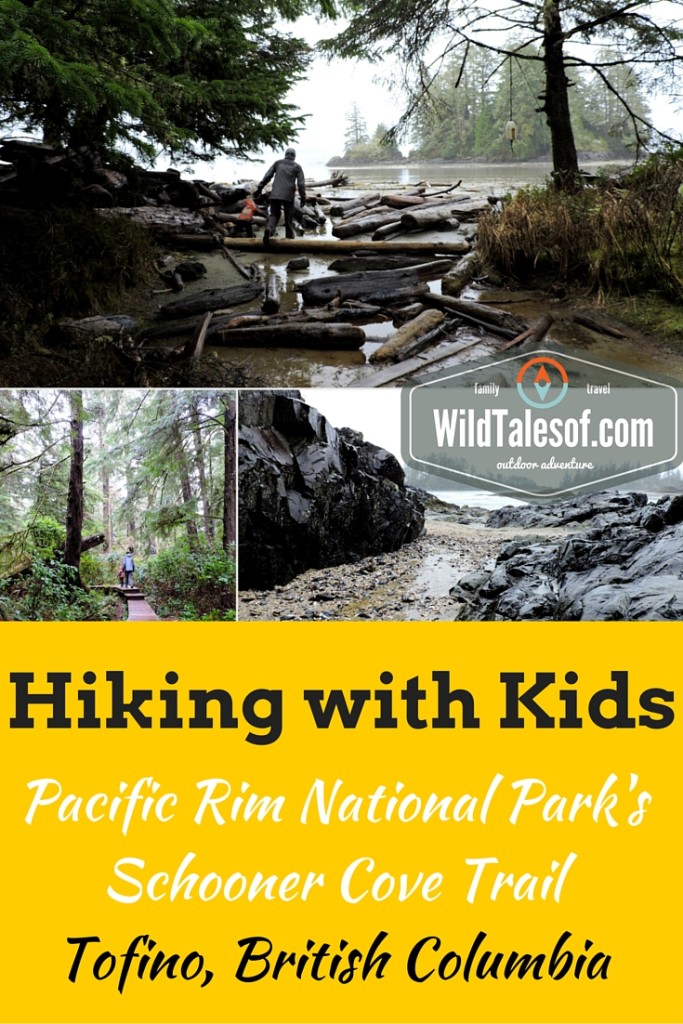 Have you visited Vancouver Island, BC? Hiked in the rain forest? We'd love to hear about your experience! Let's chat in the comments or join us on facebook.
Come join the conversation! You can keep up to date with each and every post by subscribing to the blog via email. We'd also love to have you join us on all of our adventures by "liking" our facebook page and following us on twitter! If you enjoyed this post, please "like it", "tweet it" or "pin it"!