How do you break up those long travel days on the road? Making "good time" is great and all, but I'm more of a fan of enjoying the ride.  So, as much as possible, I try to pick out little detours that we can experience along the way:
food stops that are not the typical chains
playgrounds and parks
charming small towns
random roadside attractions
While traveling down to Sonoma this past spring, we received a spur of the moment tip from a friend via text instructing us to veer off of I-5 and visit Jacksonville, Oregon.  The detour would have us traveling out of our way about 10 miles from the interstate, but our buddy assured us visiting the national historic landmark "it would be worth it".
Since it was lunchtime, and several hours since we'd started our journey that morning (and high time for a bathroom break), the deviation seemed to fit perfectly. As we rolled through beautiful hills viewing farm after farm making our into town, I saw quaint homes with white picket fences out front, friendly directional signs informing us of the Jacksonville's important destinations, and a small business district with inviting shops and eateries.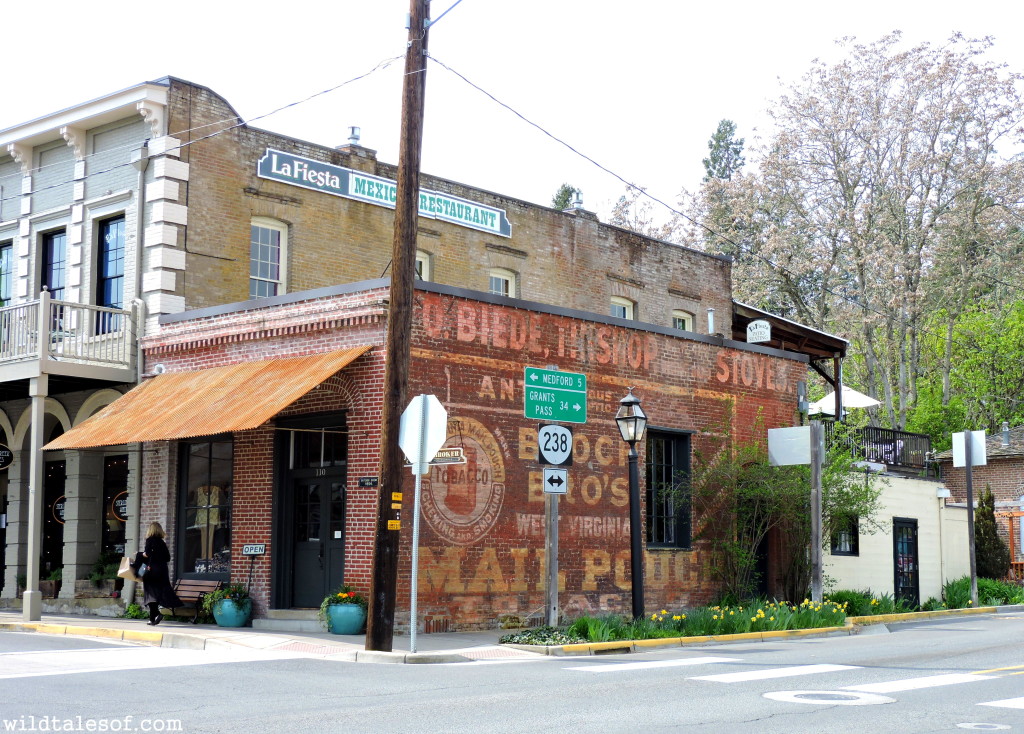 Knowing we were on a strict schedule, we quickly parked and I went to work figuring out a lunch spot, trying to take-in the community at the same time.  Thanks to Yelp, we landed at the C-Street Bistro.  Sandwiches skillfully crafted with fresh, regionally acquired ingredients filled our bellies and helped reboot us for the rest of our journey.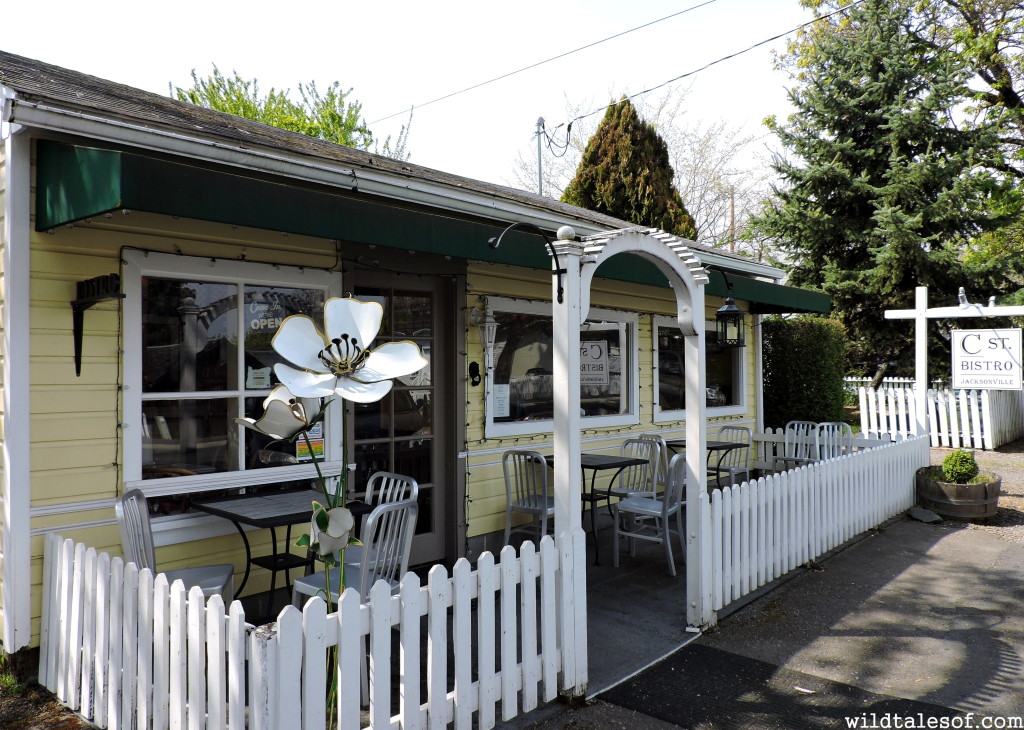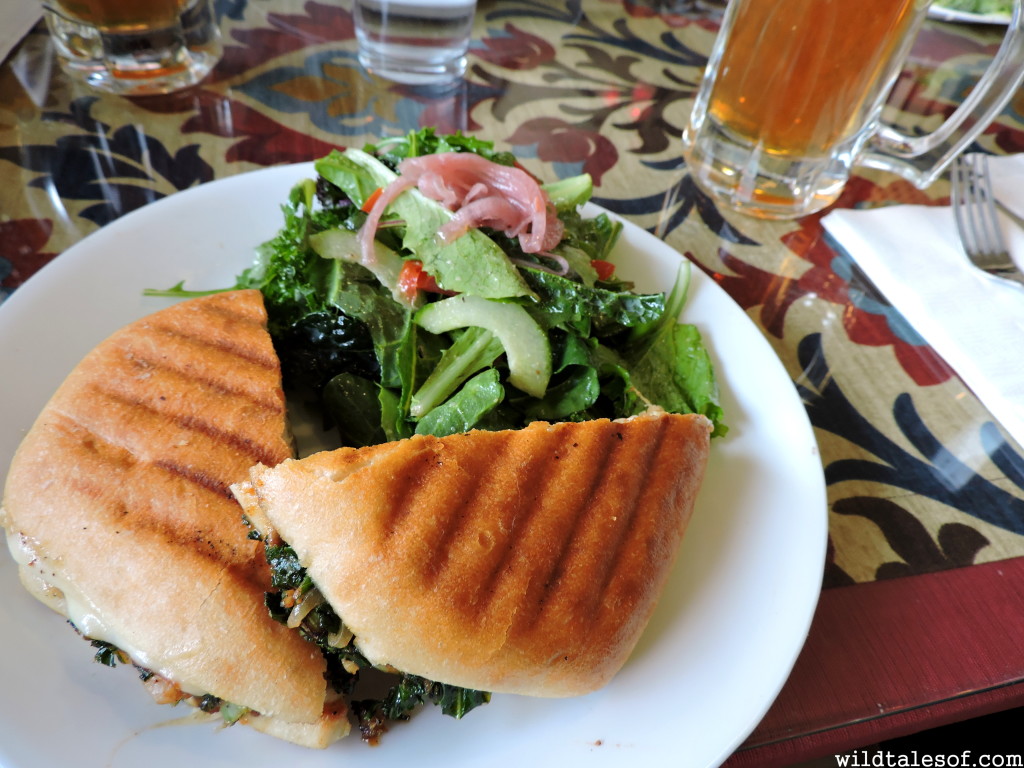 After lunch, it was time for our preschool passenger to blow off some steam.  While the local toy shop did not turn out to be the ideal location–too many off limit items and not enough space to truly play–the shop keeper did direct us toward Doc Griffin Park.  More energy was burned as we walked to the park, plus a pick-me-up thanks to a stop at the GoodBean along the way.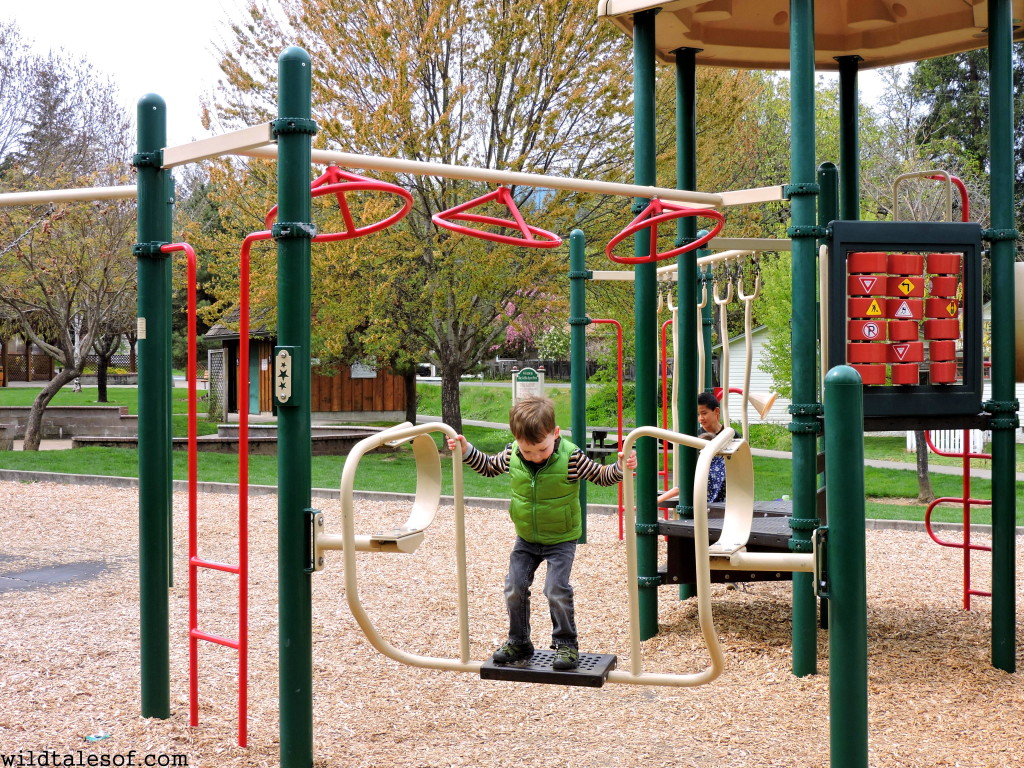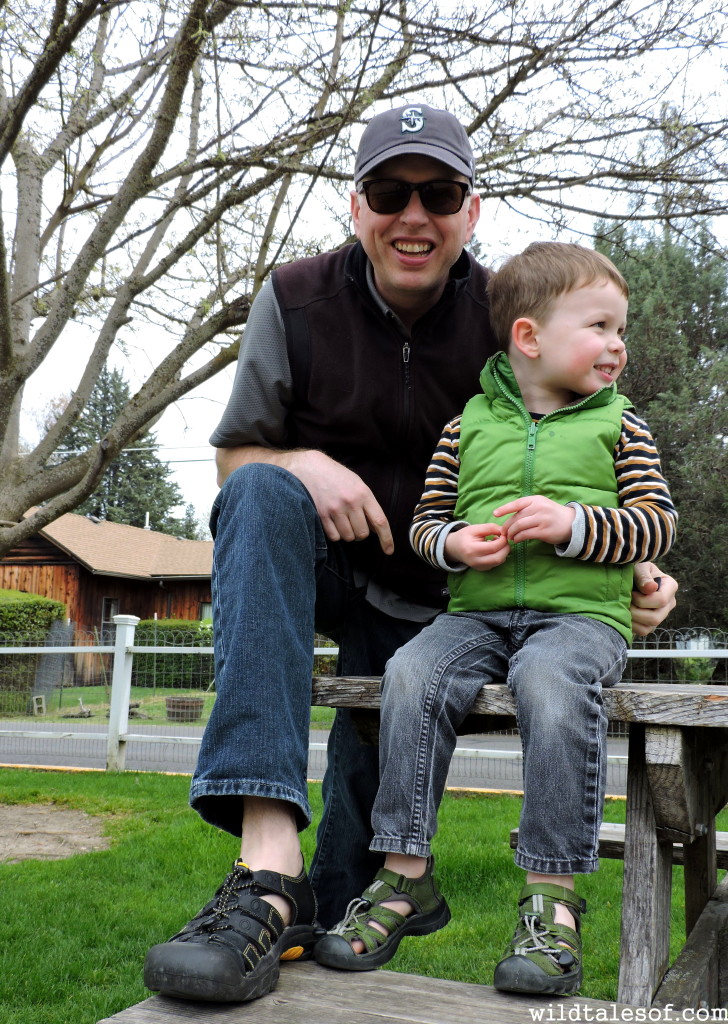 Our Jacksonville Picks:
How do you take time to enjoy the ride on road trips? Been to Jacksonville, OR? Tell us about your visit!
Come join the conversation! We'd love to have you join us on all of our adventures by "liking" our facebook page and following us on twitter! You can also keep up to date with each and every post by subscribing to the blog via email.