For spring break this year, we added one more lovely cabin to our list of favorite Pacific Northwest Cabins & Yurts.  Ike Kinswa State Park is located in Southwest Washington State, and is situated between Mount Rainier (to the north) and Mount St. Helens (to the south).
We chose it for it's close proximity to our home in Seattle and it's natural appeal of being set along the confluence of two rivers–so much to outdoor beauty to explore!  Plus, we knew that even though we were visiting during spring break, we wouldn't be dealing with the crowds that can tend to form in the busier summer months.  One more benefit came along when we arrived–no cell phone coverage (and of course, no wifi)! It was delightfully refreshing to never have to worry about looking at my email or checking-in on social media. And one more benefit! Staying at state park cabins is very friendly on the budget!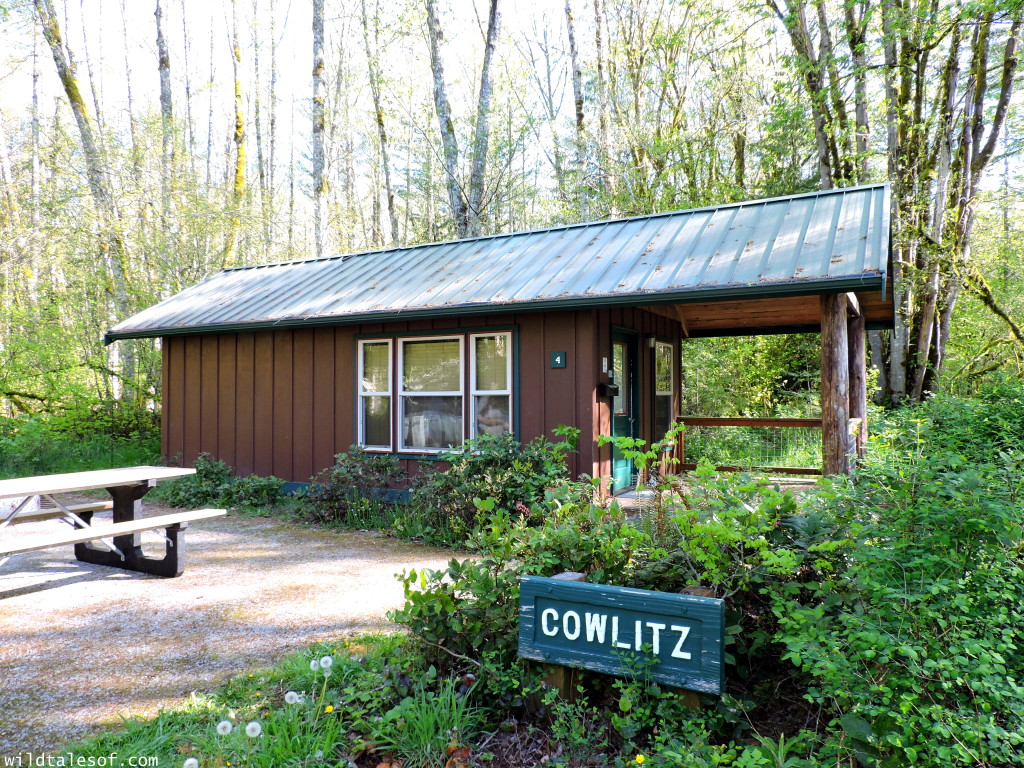 To give you an idea of the activities (and some of our camp meals) available in and around Ike Kinswa State Park for families, I put together our itinerary (with photos, of course):
Ike Kinswa State Park Long Weekend Itinerary
Day 1:
Drive from Seattle to Ike Kinswa State Park in Silver Creek, Washington (2 hours, 15 minutes)

Pitstop in Chehalis, Washington: Coffee & treats at Ewe and I
Checked into Campground/Cabin (#5 "Cowitz"), set-up, and explored.
Tacos for dinner.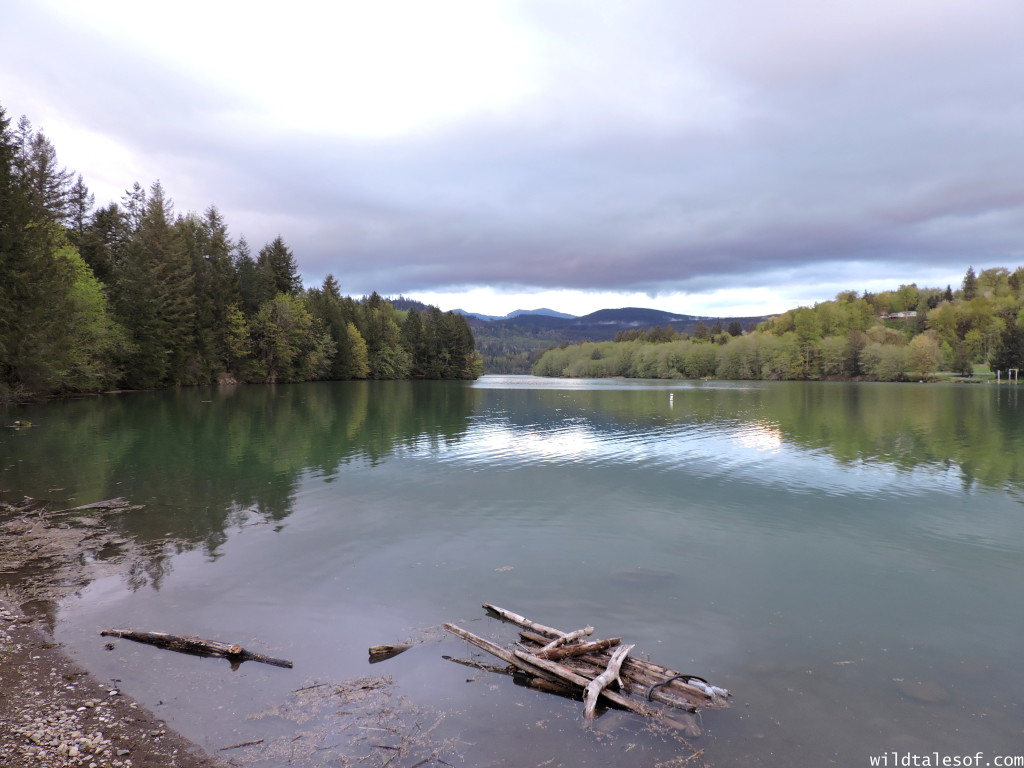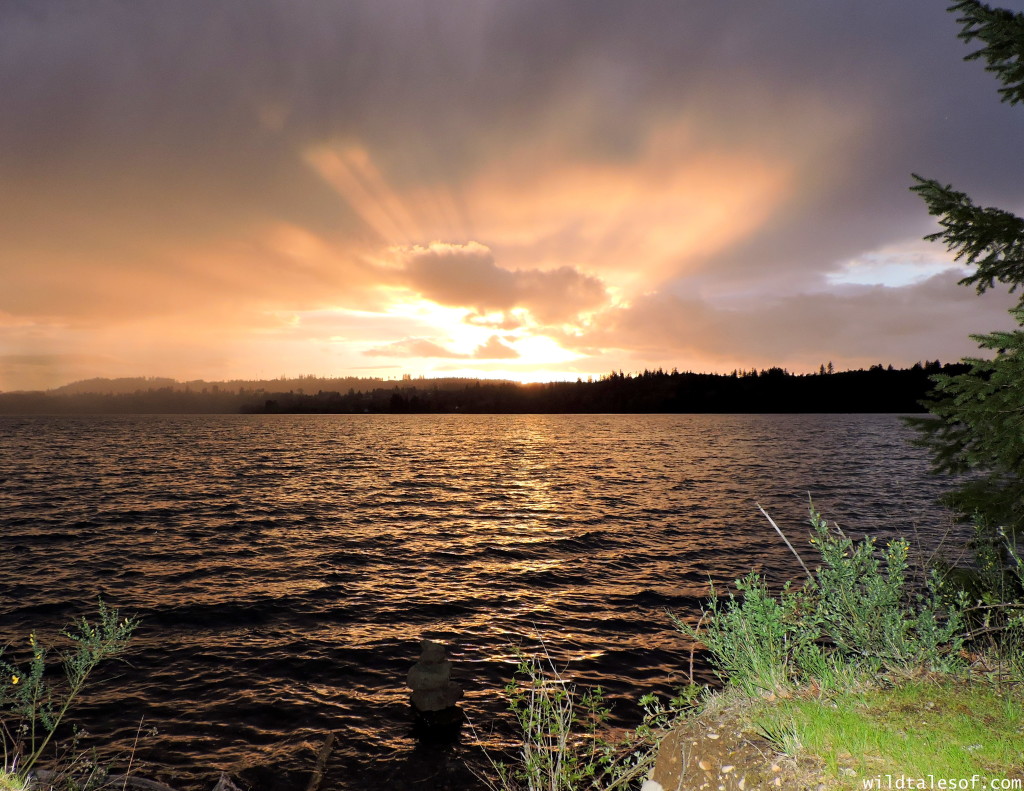 Day 2:
Loop hike around the park
Drove into the town of Mossyrock with stops for ice cream and community playground.
Chili dogs for dinner.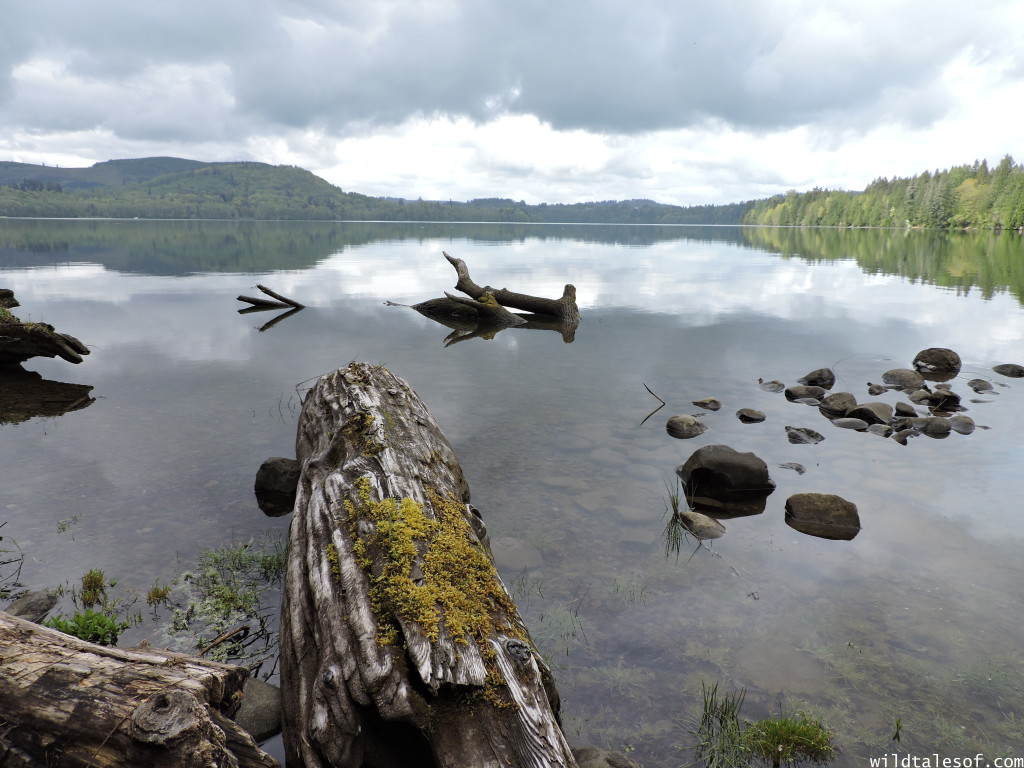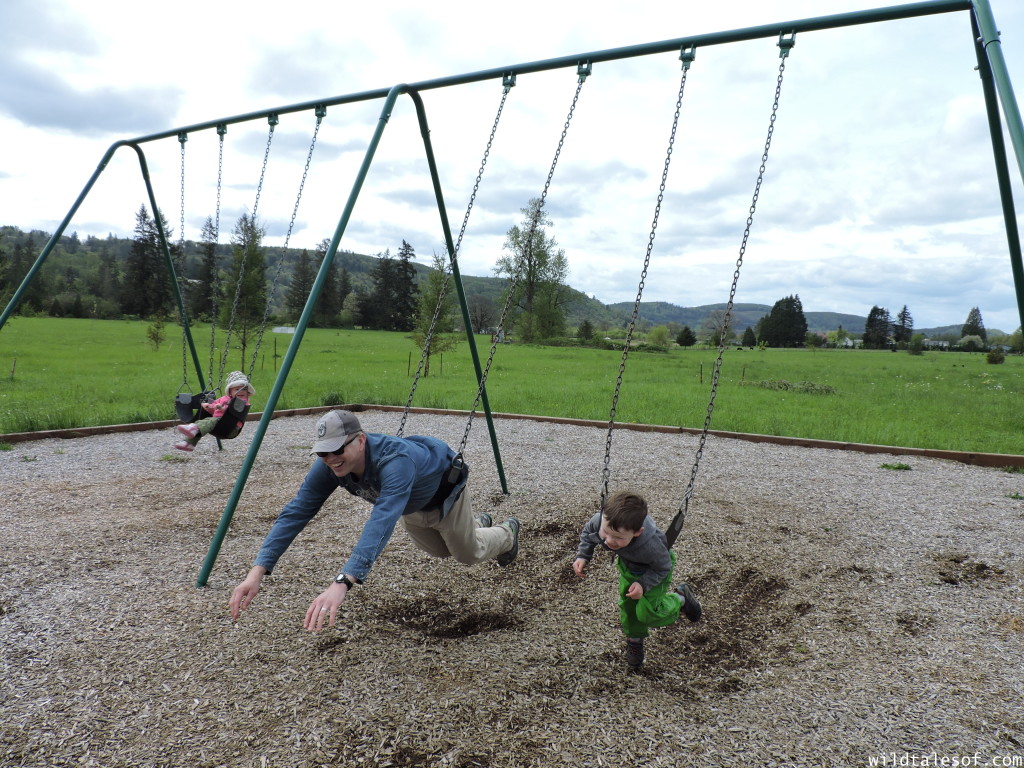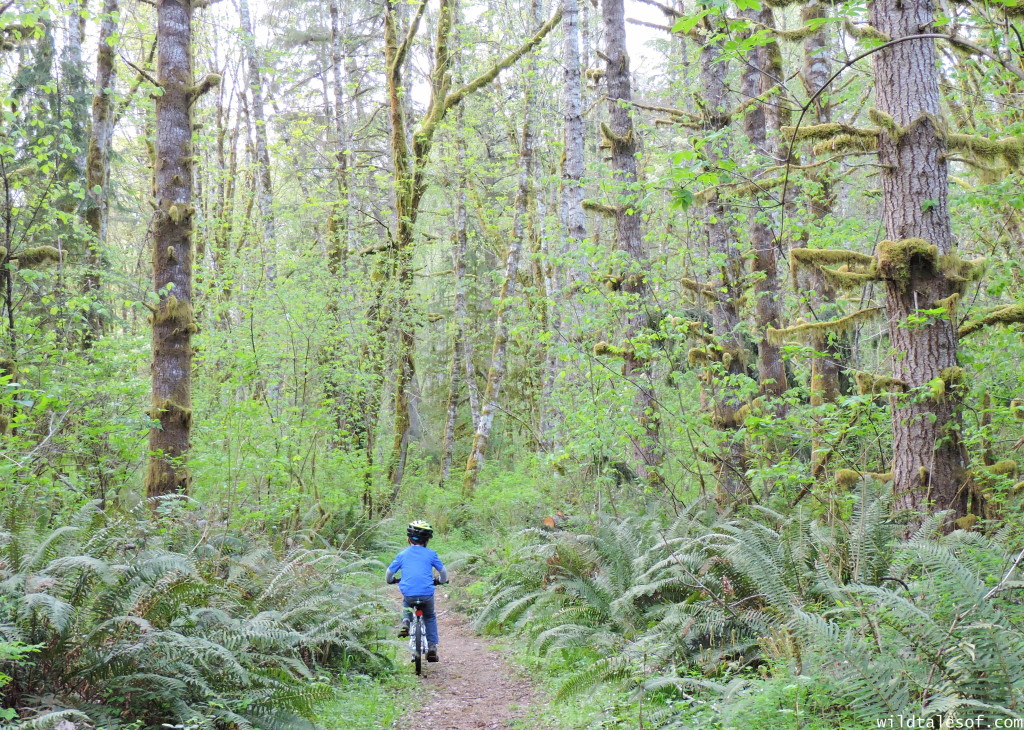 Day 3:
Hiked Goat Creek Trail (30 minute drive from the park)
Naptime drive to the Northeast side of Mount St. Helens.  Drove until we were stopped by snow!
Explored the town of Morton with a stop at Rivers CoffeeHouse and Bistro for a beer.
Take-out pizza from Pizza Girls in the town of Onalaska back at the cabin!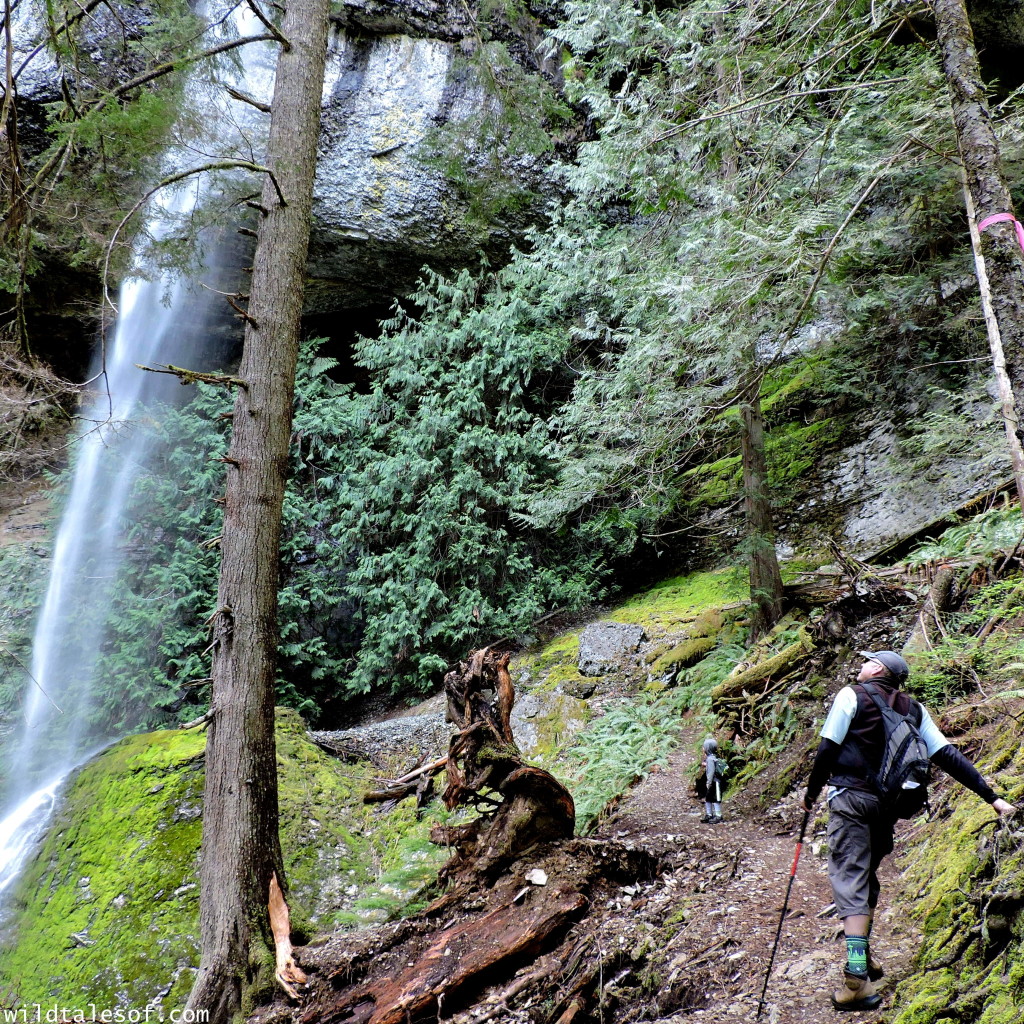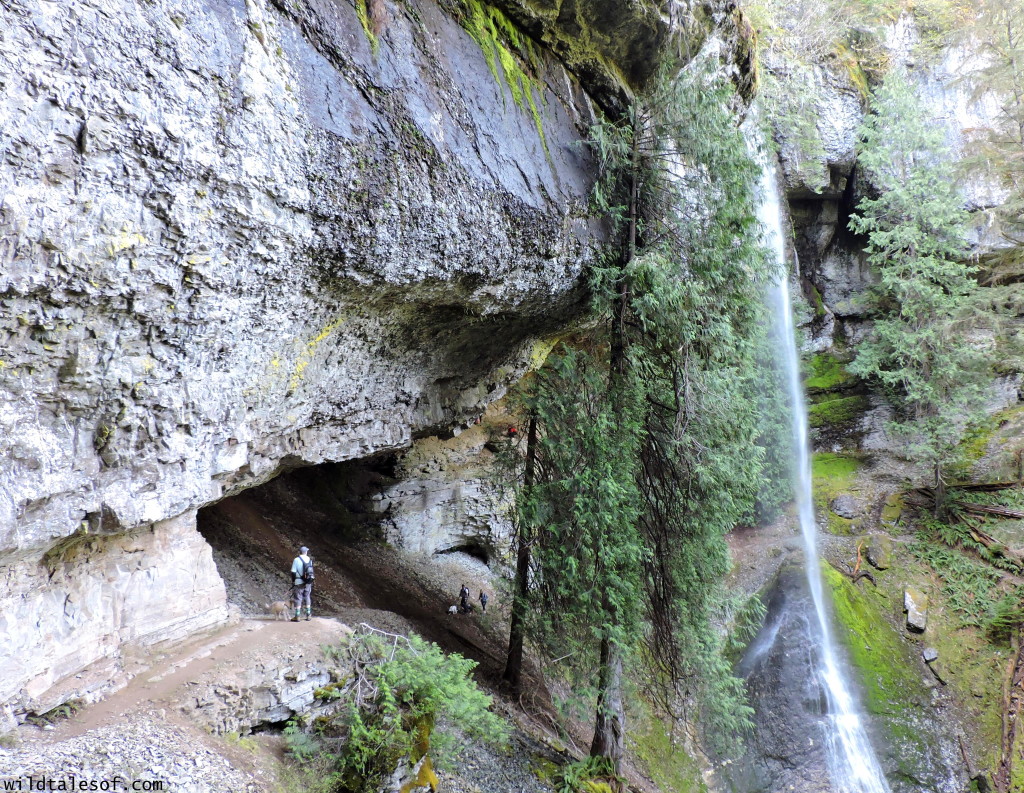 Day 4:
Packed-up the car & checked out of our cabin.
Drove to Mount Rainier National Park (1 hour drive)

Breakfast at Copper Creek Inn and Restaurant in Ashford, WA (highly recommend)
Explored park for a couple of hours before heading back on the road for naptime.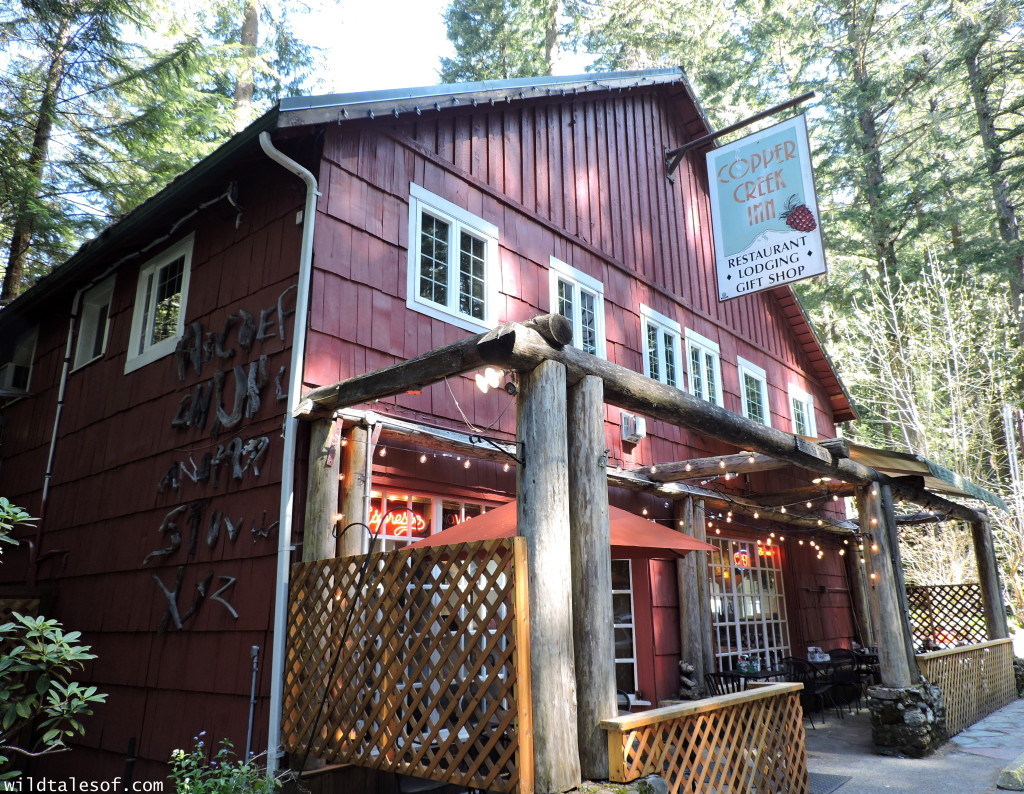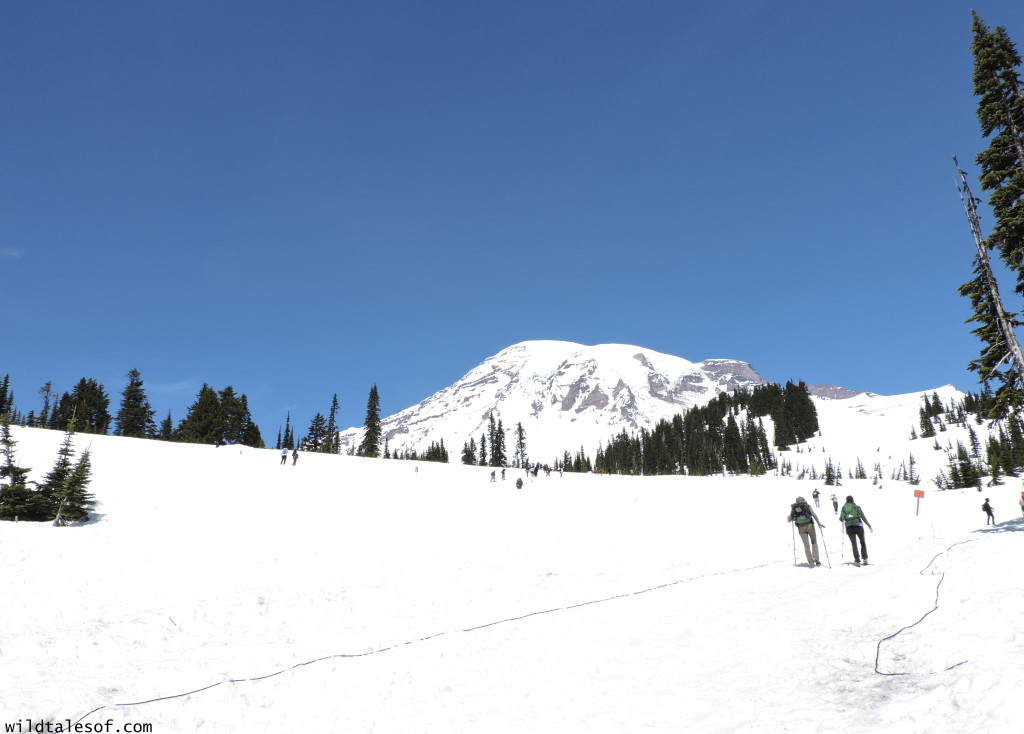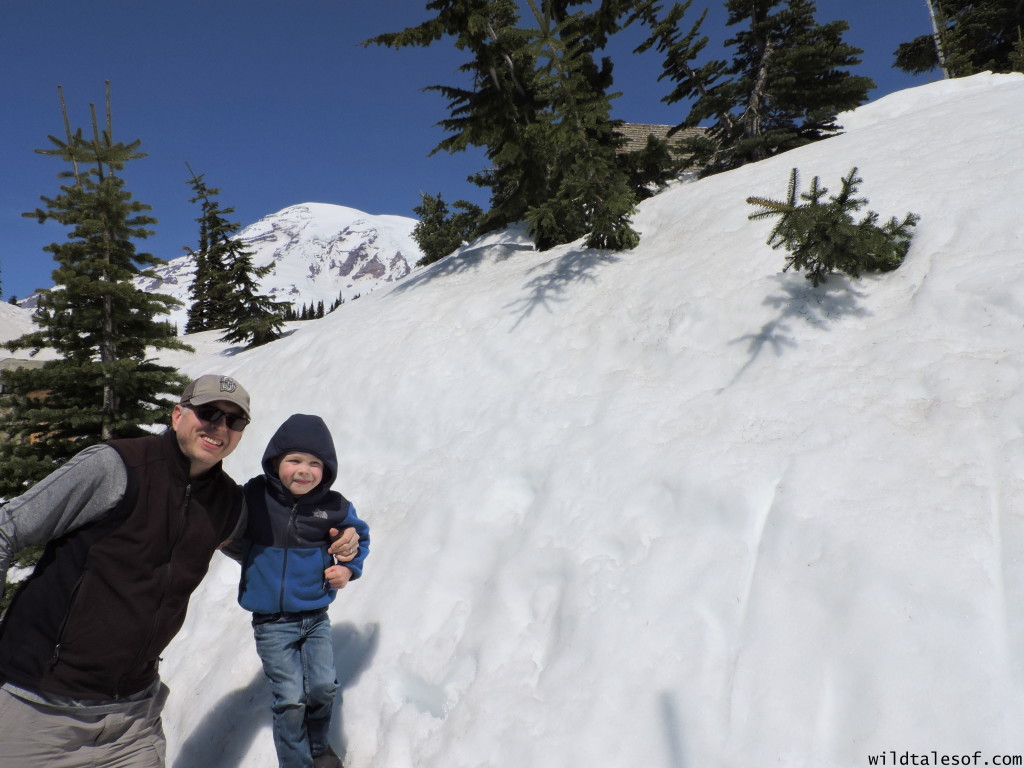 Have you stayed in a cabin or yurt recently? Tell us about your experience! Read all about how to prepare for cabin camping with kids here (includes packing list)! You can also find our secrets to camping with a baby here.
Come join the conversation! You can keep up to date with each and every post by subscribing to the blog via email. We'd also love to have you join us on all of our adventures by "liking" our facebook page, following us on twitter, and exploring with us on Instagram! If you enjoyed this post, please "like it", "tweet it" or "pin it"!