Here in the Pacific Northwest, our little clan is lucky to have so many family friendly cabin and yurt rental options available to us!
We're fans of renting cabins and yurts as our accommodations when traveling for two reasons:
Cabin and yurt rentals in state parks and other campgrounds are often inexpensive.
Cabins and yurts provide what we love about camping–being close to nature–but allow for some creature comforts like heat, beds & electricity.
We've compiled a list of 5 of our favorite cabins and yurts from over the past few years of traveling in the Pacific Northwest as a family.  You'll see that our choices range in their geographical location to include coastal escapes, mountain retreats, and lake front getaways.  The common thread between them though is their coziness, comfort, and ability to allow us to unwind & enjoy the natural beauty of our surroundings. That and a good campfire too!
Cape Disappointment State Park, WA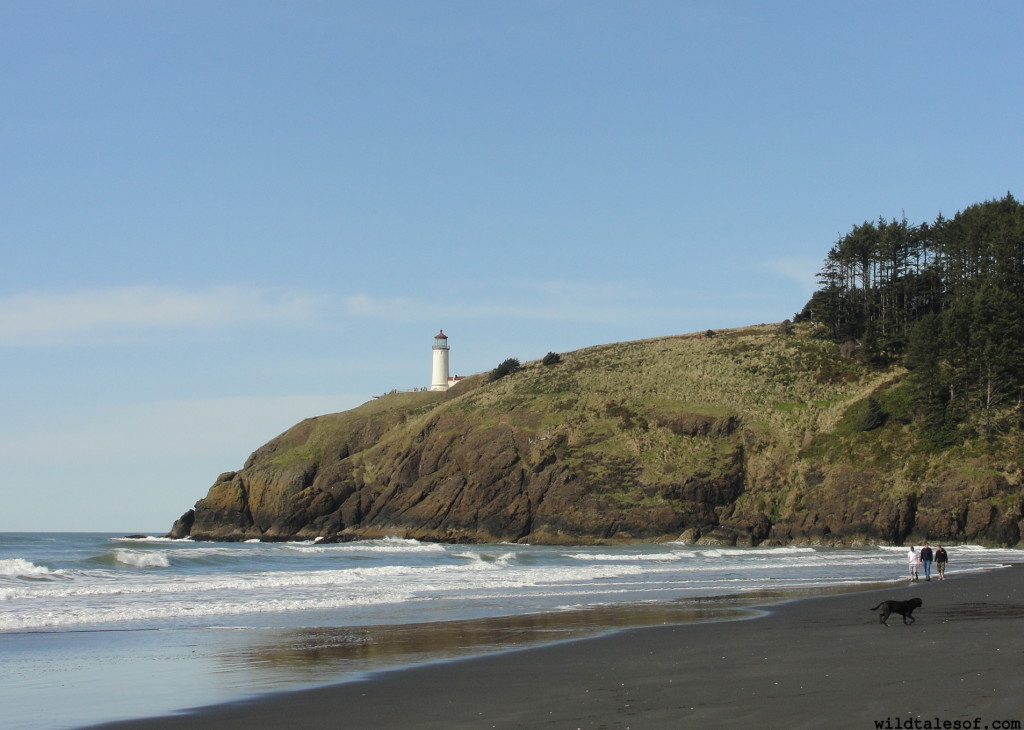 Lodging in a yurt in Cape Disappointment State Park was our very first experience with a rustic retreat after our oldest was born.  A clamming weekend with friends gave us motivation to give "camping" with a baby a try.  We were appreciative of the shelter due to the chilly (and sometimes rainy) April conditions, as well as Bergen coming down with his first cold during  the trip.
There are 14 yurts and 3 cabins (along with traditional campsites) in the park.  Each yurt and cabin is furnished with a bunk bed (sleeps 3) and a full-size futon.  You can read more about the park in our write-up about camping with baby.  Cape Disappointment State Park is located on the Long Beach Peninsula on the Washington coast.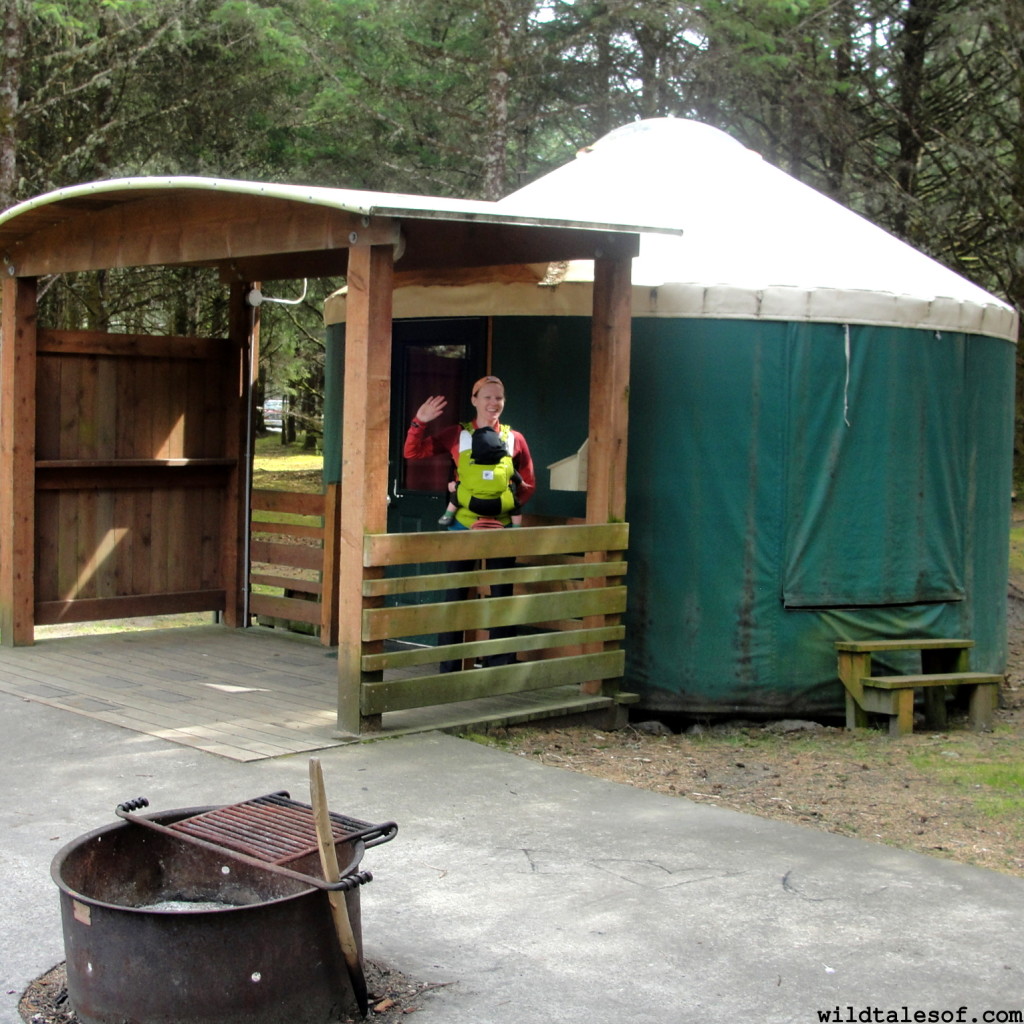 Bay View State Park, WA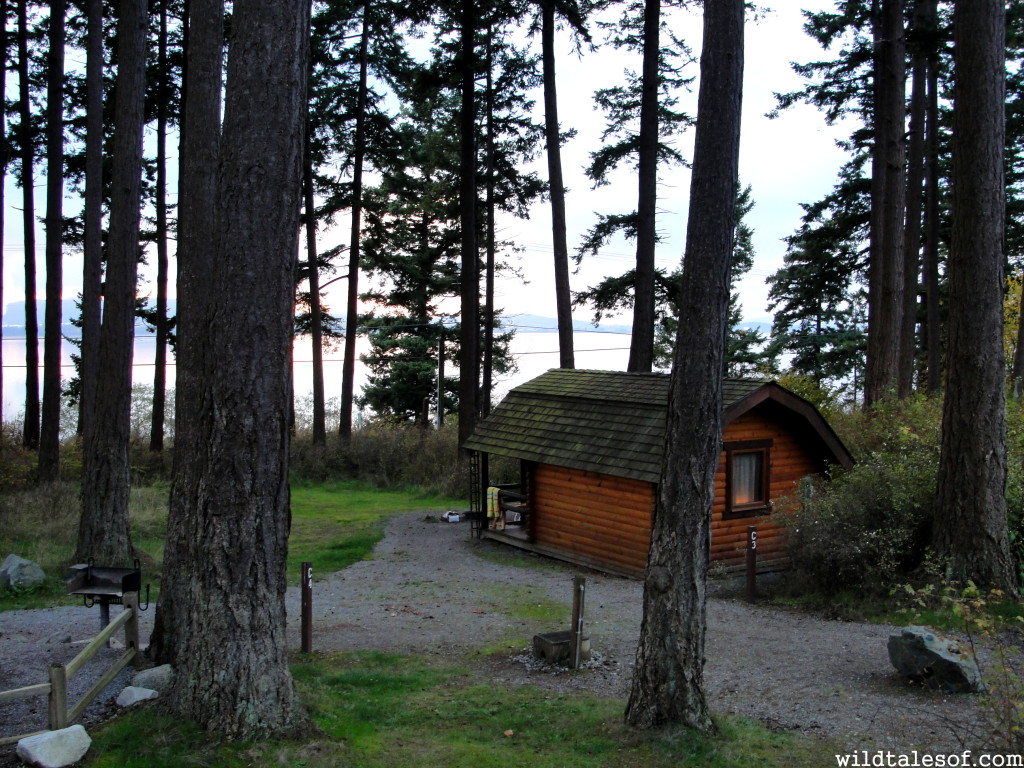 Bay View State Park is located about an hour and a half north of Seattle on the Padilla Bay in Skagit Valley, Washington.  We chose the park (and one of its rustic cabins) because of its proximity to the Bow-Edison area.  Saving money on lodging ($59/night in the fall) allowed us to get to splurge a little on all the amazing farm to table food in town.
There are 6 cabins in the park, each containing a double bed (sleeps 2) and a bunk bed (sleeps 2).  Cabin 5 has a bathroom with a shower, sink & toilet.  Cabin 6 has a bathroom with just a sink and toilet.  Cabins 1 through 4, have a shared bathroom nearby.  For a complete look at the inside of cabin 3, read our post highlighting Bay View State Park accommodations.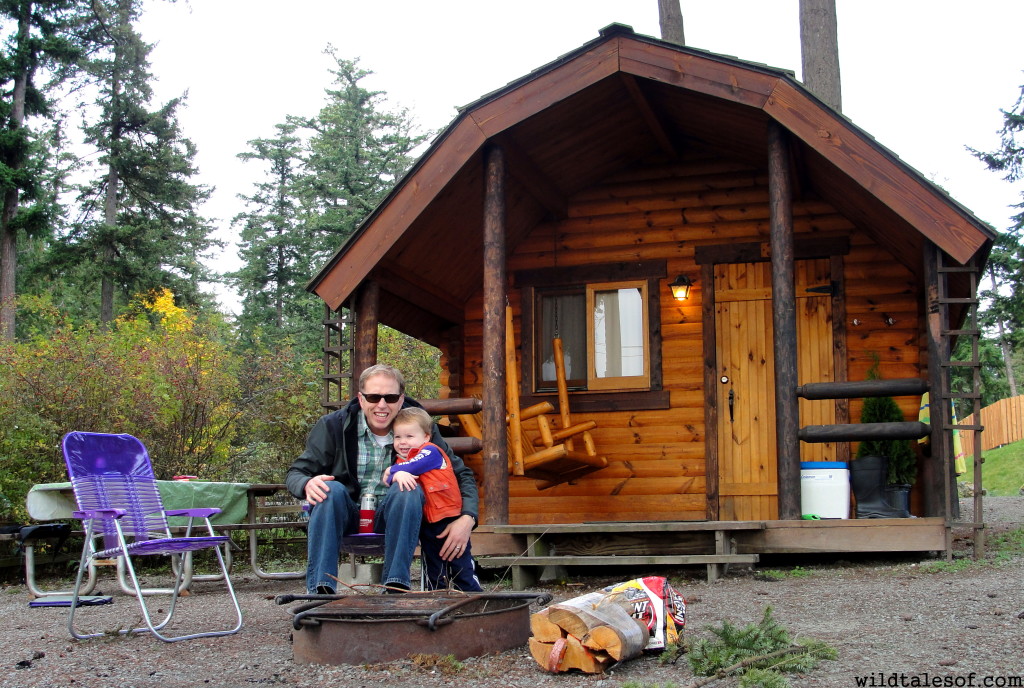 Nehalem Bay State Park, OR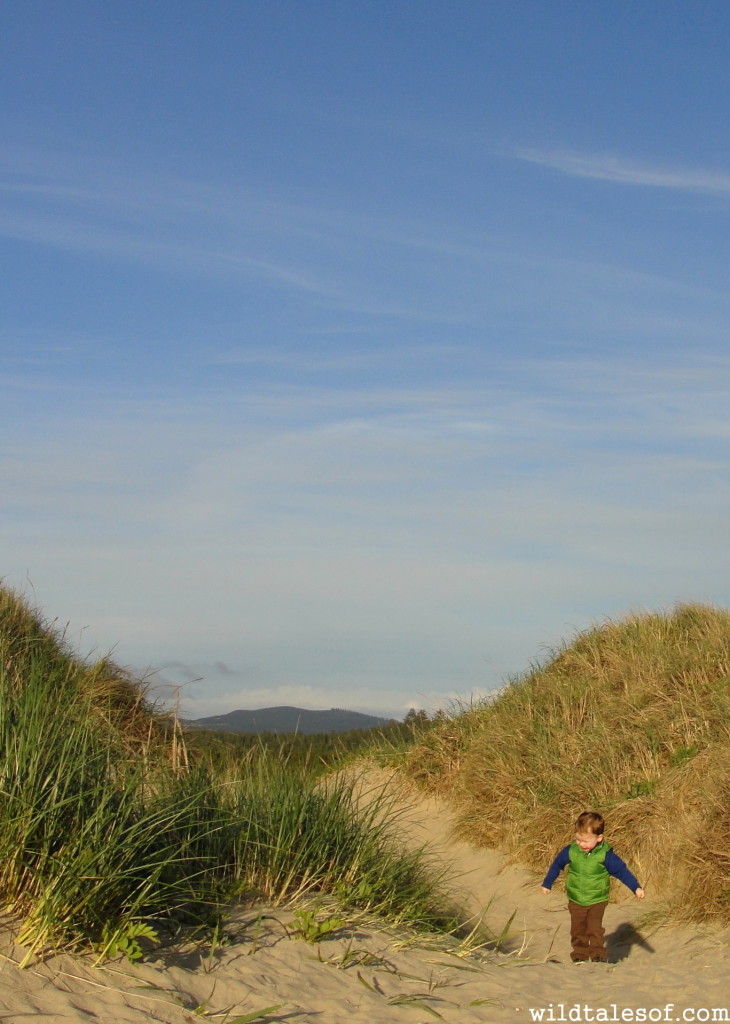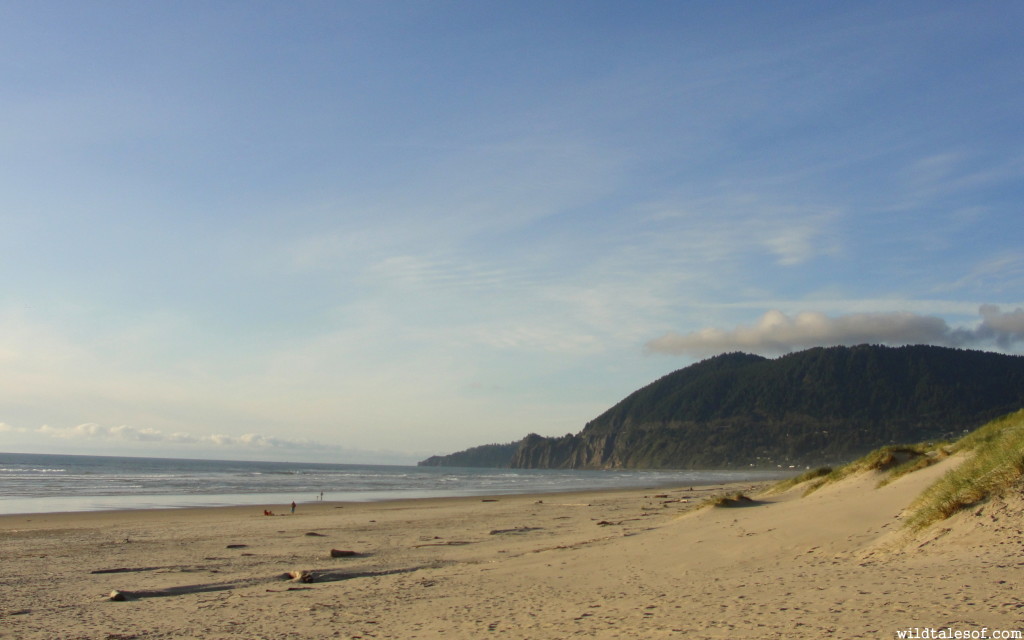 When I heard my brother was road tripping through Oregon during my niece's spring break last year, I jumped at the chance to meet up with them.  With their family being equipped with a camper trailer, we needed a camping spot to accommodate their rig.  And since it was just Bergen and me traveling (and April) and I wasn't wild about doing tent set-up, plus all the other camp duties as a solo parent, we rented one of Nehalam's 18 yurts!
This state park is definitely something special and not to be missed.  Dunes of powdery white sand separates the campground from a wide stretch of beach.  Our yurt was furnished with a bunk bed (sleeps 3), full-size futon, and small table & chairs.  Bathroom facilities were a short walk away.  The park is located close to the small town of Manzanita on the north Oregon coast.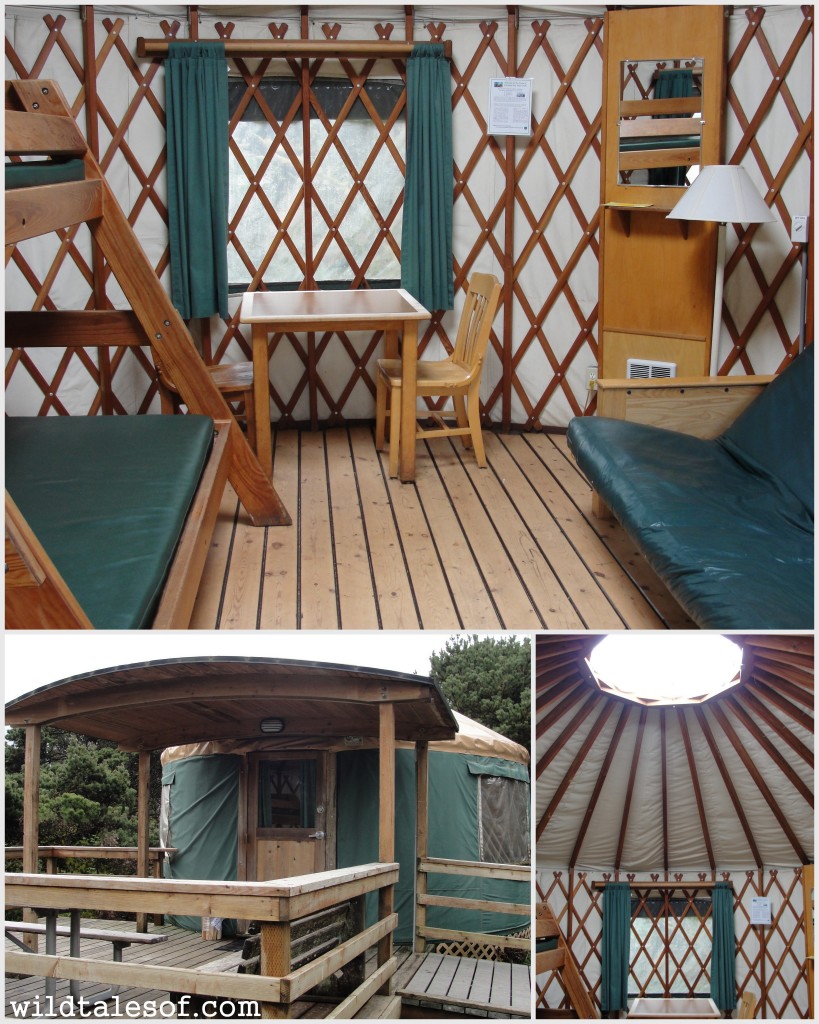 Wallace Falls State Park, WA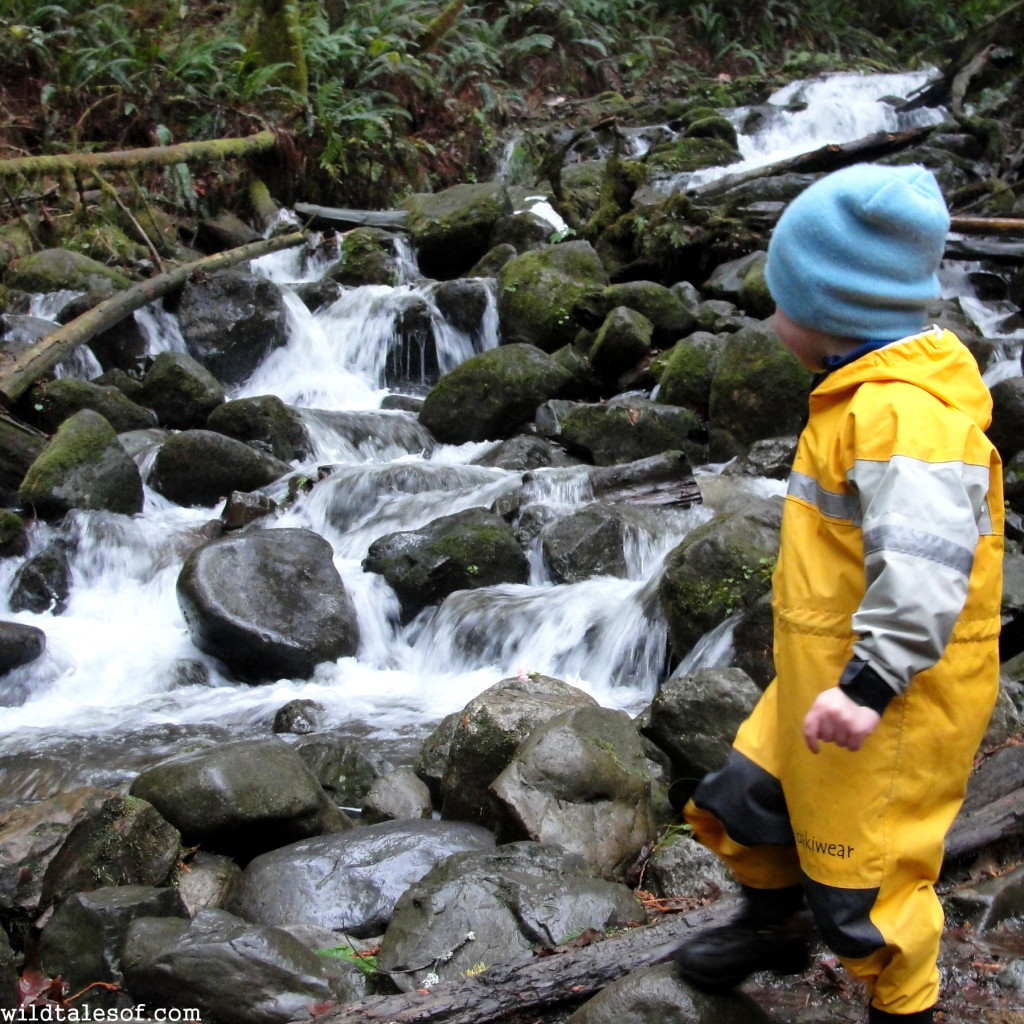 When our family of three needed one last getaway before welcoming our 4th adventurer into the world, we opted for an experience close to home.  At the same time though, Wallace Falls State Park, located just an hour northeast of Seattle in Gold Bar, WA truly allowed us the feeling of being away from it all.  The cabins (5 total) here are newer, and unlike the previous 3 rustic retreats we'd lodged at, 2 out of the 5 have 2 rooms–a bonus for families!
Each cabin is furnished with a bunk bed (sleeps 3), full-size futon, and small table and chairs.  I should note that these cabins are not drive-up.  You park your car in the main Wallace Falls parking lot, and walk a very short distance (less than 100 feet) to the cabin.  Wheel barrels are provided to make the trek with supplies from the car to cabin easier.  Bathrooms are located on the other side of the parking lot along with the trailhead for gorgeous hikes to the falls & lakes.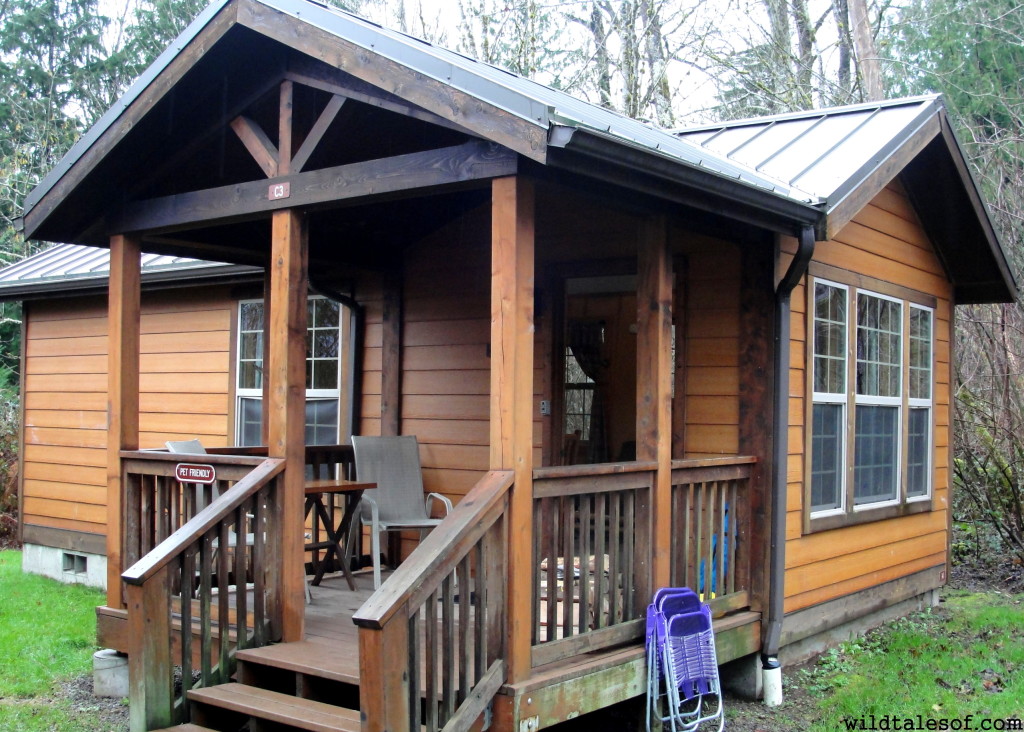 Crescent Lake, OR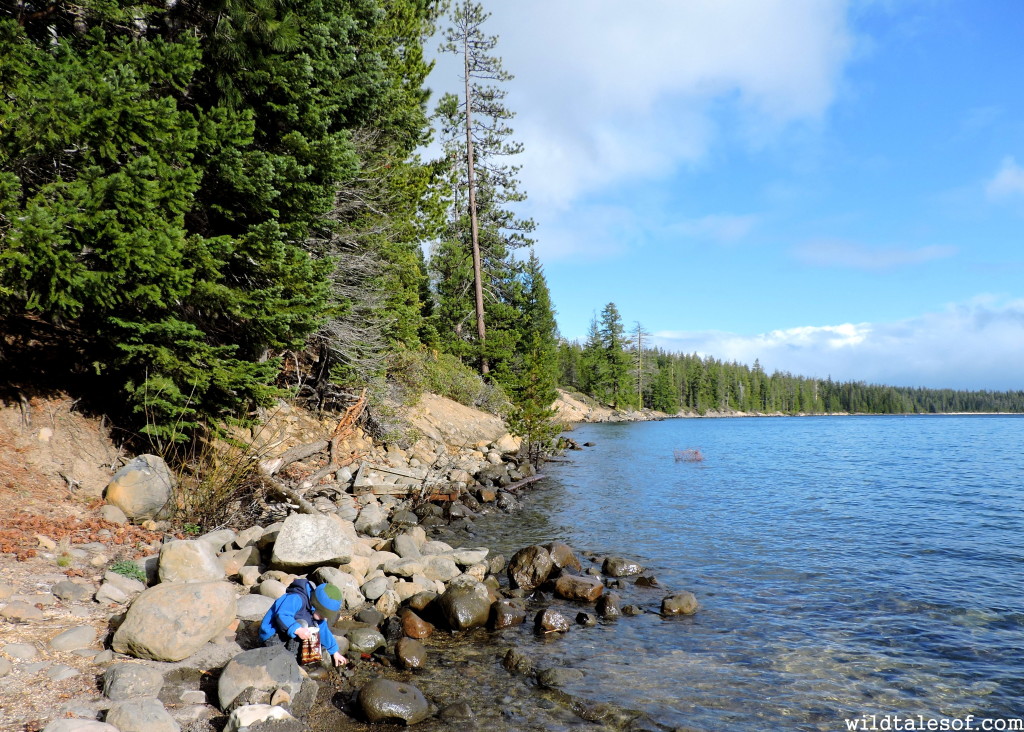 During our 11-day Oregon-California road trip, we needed a destination between Truckee, California and our home in Seattle.  We wanted something off the beaten path a bit, but also didn't want to spend a whole lot of money.  We were happy to stumble upon Crescent Lake Resort during our search.  Crescent Lake is located in the Deschutes National Forest in Central Oregon, about an hour north of Crater Lake National Park.
Unlike the other cabins and yurts that I have listed, these cabins are not located in a state park, but rather run by an independent company.  The experience is still just as rustic though and there are even more amenities including a full restaurant, shop, equipment rentals, and internet.  Each cabin is unique with varying floor plans (studios to 3-bedrooms) and furnishings.  We stayed in a 2-bedroom cabin called the Paulina, which is conveniently located near the main lodge as well as the resort's beach and swimming area.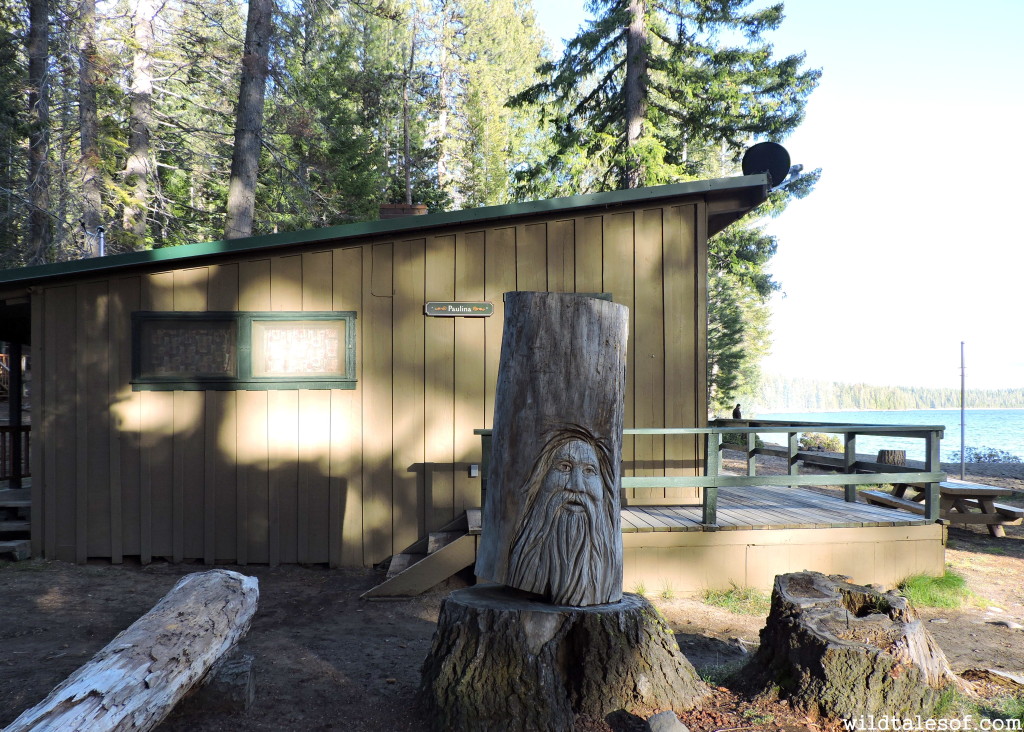 Have you stayed in a rustic retreat like one of the ones we've featured? Tell us about it–maybe we'll add it to our wishlist!
P.S. Join our newsletter & receive free resources including our Cabin & Yurt Packing list! Subscribe here! 
Come join the conversation! We'd love to have you join us on all of our adventures by "liking" our facebook page and following us on twitter! You can also keep up to date with each and every post by subscribing to the blog via email.