With the 100th anniversary of the National Park Service coming up in August, I wanted to share a book recommendation, Lassoing the Sun: A Year in America's National Parks, that will not only help you learn more about the system that began on August 25, 1916 with 35 parks and monuments, but also give you the chance to really appreciate what we have set aside for our future.
Lassoing the Sun: A Year in America's National Parks by Mark Woods is a memoir of the author's year long journey traveling, exploring, learning and asking important questioins about at least one national park per month.  He received an award through the Eugene C. Pilliam Fellowship in order to do so, and began the project on New Year's day in Acadia National Park where the first rays of sun shine on the United States.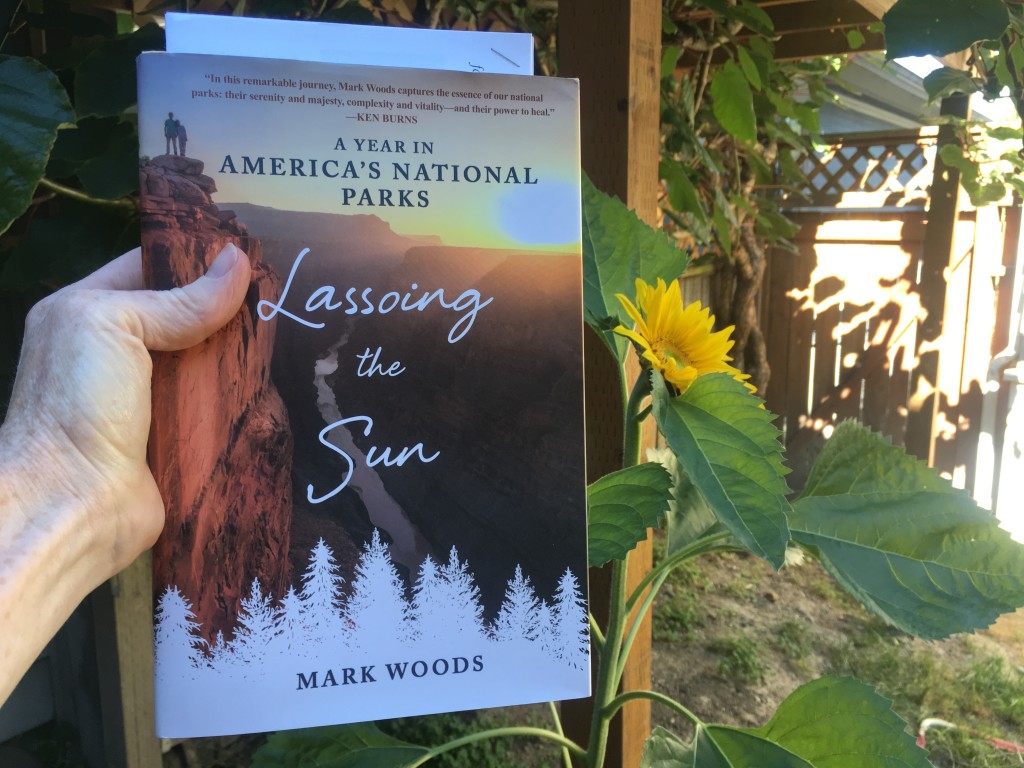 Thoughts on Lassoing the Sun: A Year in America's National Parks
In short, I absolutely loved this book! Lassoing the Sun combines my love of travel, the outdoors, and our National Park system into one beautifully written story, and I found that sweet spot in a book reading journey where you can't wait to read more, but also don't want to read it too quickly for fear it will be over soon!
I laughed (love those Seinfeld references), I cried (it's more than just a recounting of his visits to the parks), and I am now inspired (more than ever) to visit our national parks, some that I didn't even know existed!  You can listen in on more of my thoughts here:
Notes on Lassoing the Sun & Author Mark Woods:
Mark Woods is a columnist for Florida Times Union newspaper in Jacksonville, Florida.  Read more of his stories on his column page.
For more on celebrating the 100th year Anniversary of our NPS system, visit the National Parks Service Centennial page.
To purchase Lassoing the Sun (June 14, 2016), visit your favorite local bookstore, or order it through our amazon link.
Have you visited any U.S. National Parks this year? We'd love to hear about it!
Come join the conversation! You can keep up to date with each and every post by subscribing to the blog via email. We'd also love to have you join us on all of our adventures by "liking" our facebook page, following us on twitter, and exploring with us on Instagram! If you enjoyed this post, please "like it", "tweet it" or "pin it"!
We received a complementary copy of Lassoing the Sun from the publisher (St. Martin's Press), but I was not under any obligation to review or post on the blog.**Affiliate links are used in this post to direct readers to resources in our Amazon store.