We were supposed to get our back to school shopping done after visiting with family this Saturday, but we somehow ended up at the Evergreen State Fair instead.  Those errands could wait, and we're so thankful for the day of family fun! Since it was a bit spontaneous, there were some things we could have done better had we planned! At the same time though, just by having our act together in other ways, we did a few things right.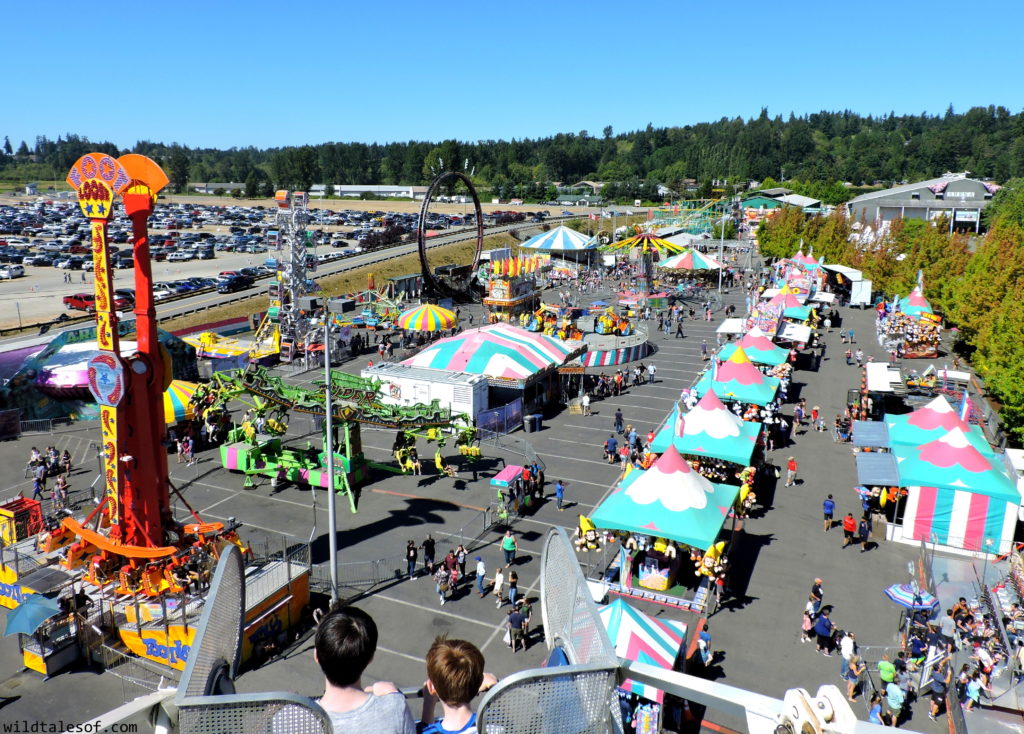 First, Slaed remembered that there the Entertainment Book had a 2 for 1 admission coupon.  Kids 5 and under receive free admission, so that meant only had to pay for 1 adult, and one child (Bergen is 6 years old now!).  We also brought water bottles for each of us, the fair doesn't have strict rules for bringing things in, and found that there were handy water bottle refiling stations throughout the grounds.
In order to get a taste of many beloved fair foods, we grazed rather than indulging on big meals.  A few of our favorites? Fisher Scones, corn dogs, fresh corn on the cob, and Lopez Island Creamery ice cream.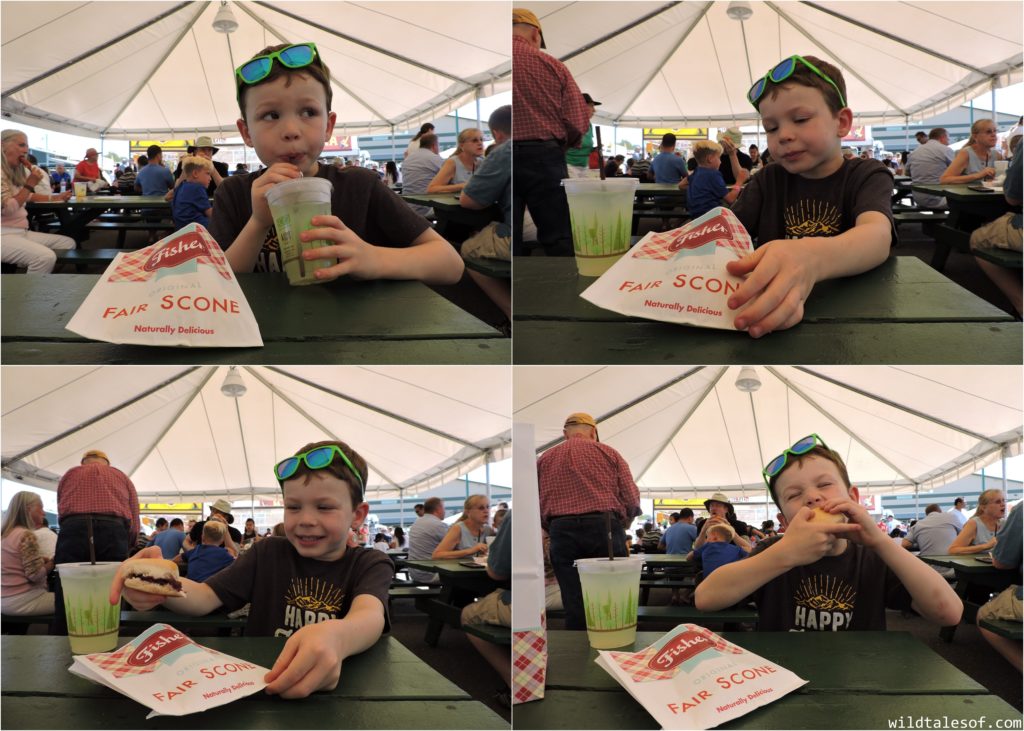 We skipped the kiddie rides (for the time being) that are situated right at the entrance, and tried to show our kids the essence of the fair first: The animals! It was neat to start introducing Bergen to the concept of competition as he noticed ribbons and awards all over the exhibits.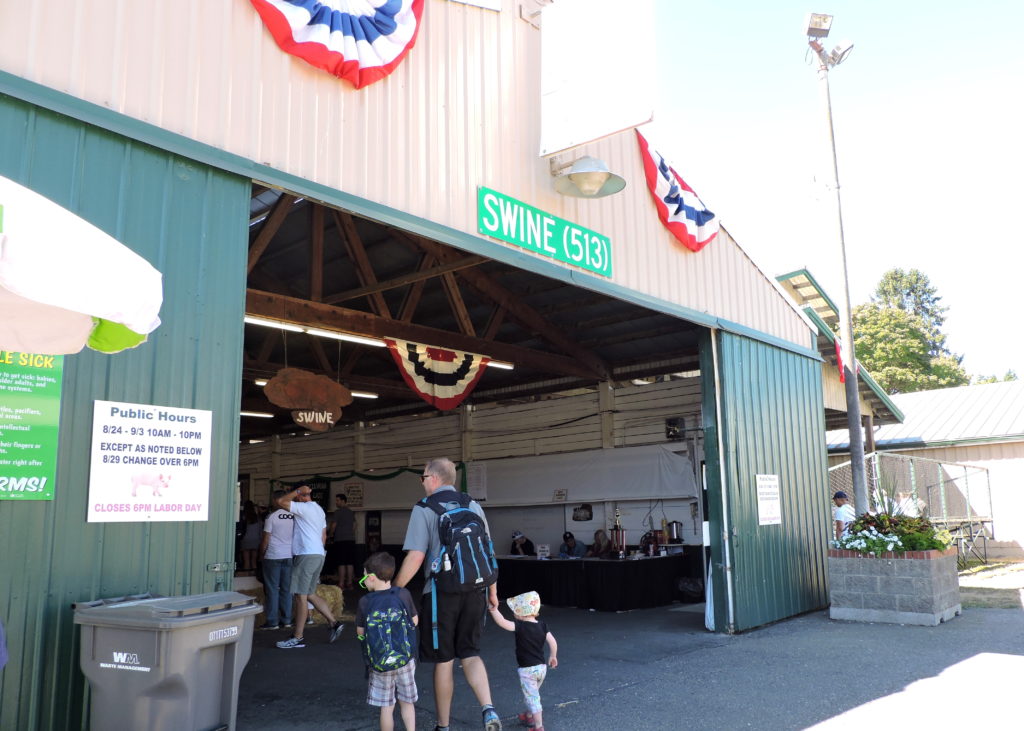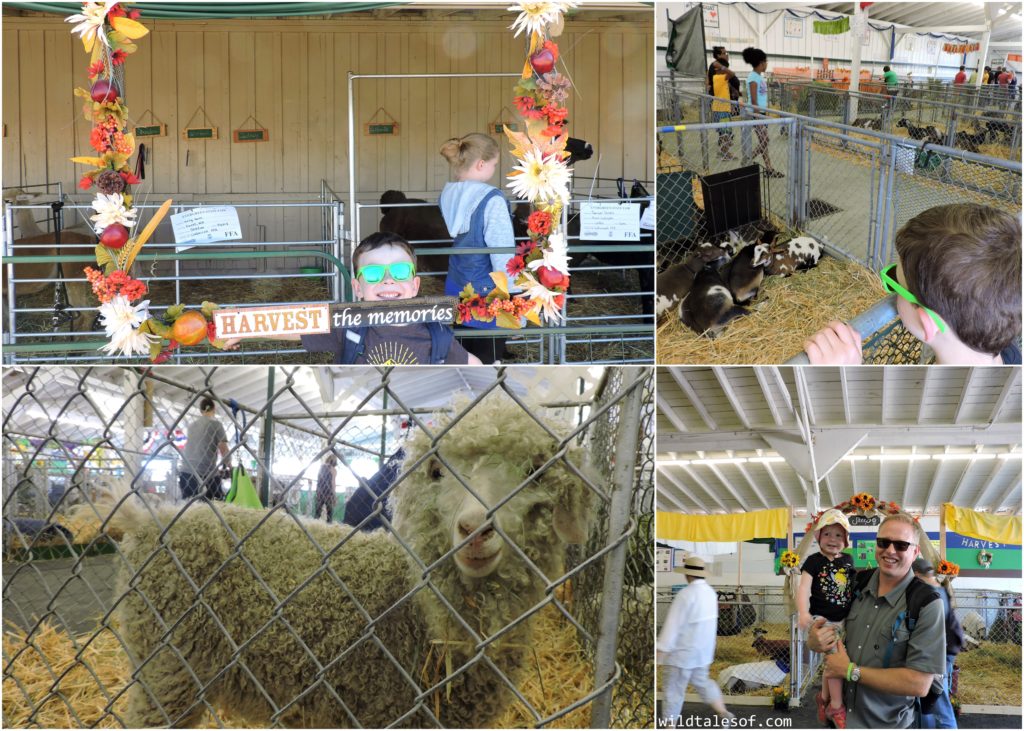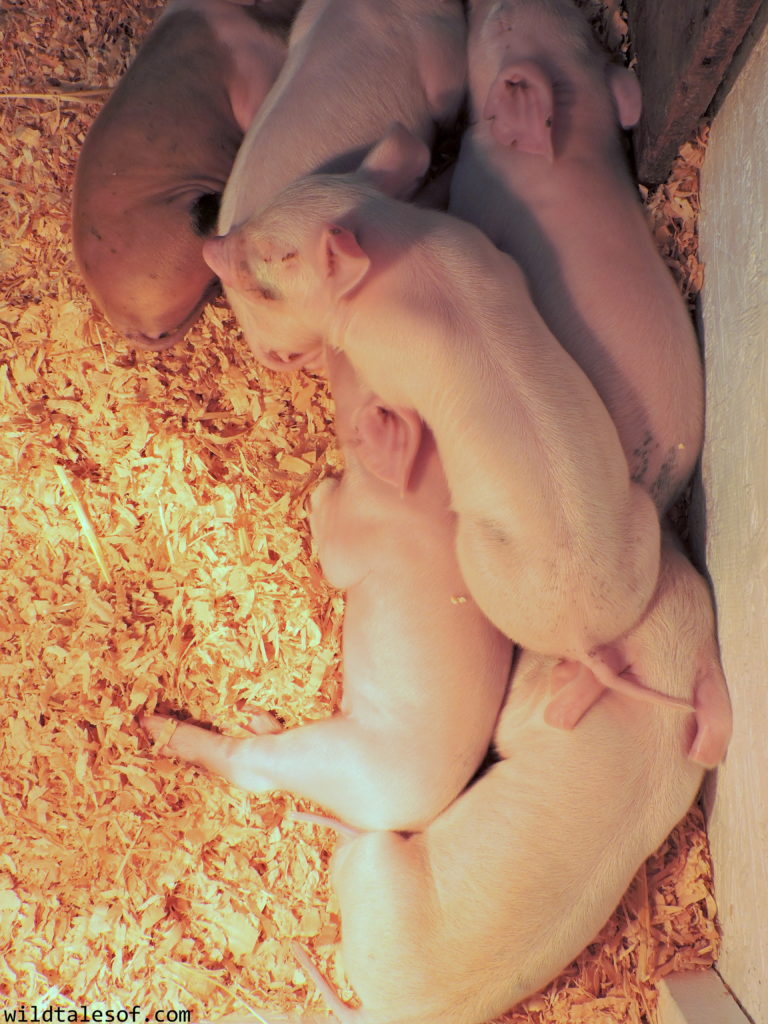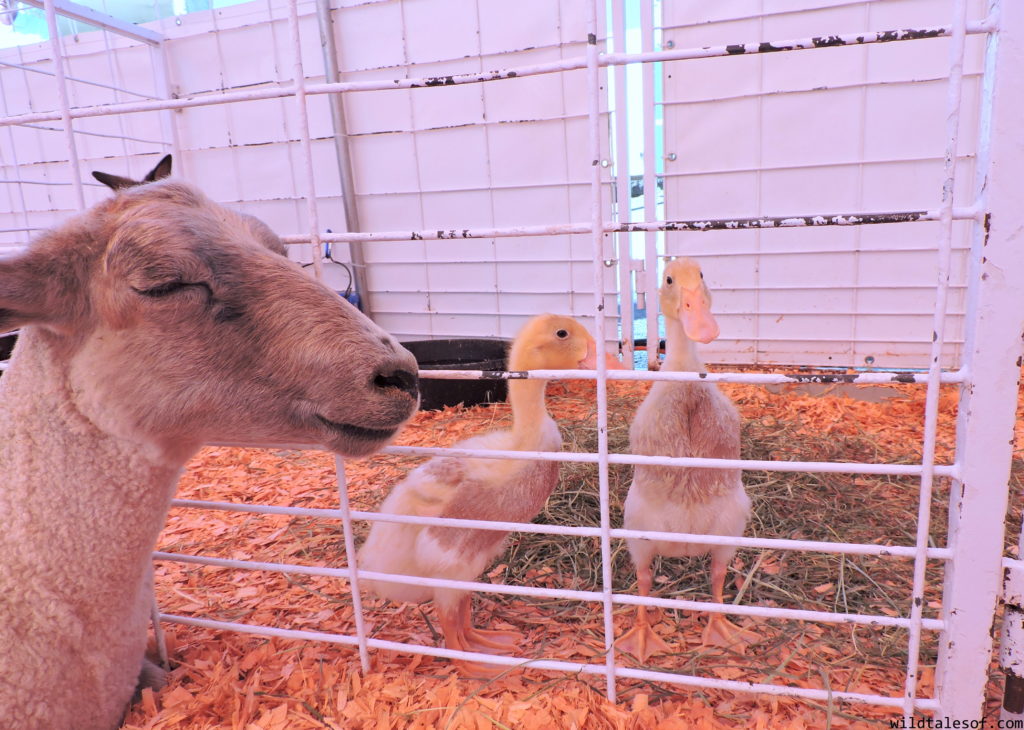 Beyond just the animals, we explored the fine arts, cooking, baking, and gardening competitions.  Even though these displays are not as exciting as animals and carnival rides, it was important to talk about the many hobbyists, artists, and craftsmen and women who create and cultivate by hand. Just when Bergen's attention was starting to wain, we stumbled upon the Lego competition!
Slaed did a really good job of using the map and fair schedule of events booklet to pick out various happenings that would be fun for us to see as a family.  Our favorite show overall was the Crazy Animal Races! The interactive show, Bergen got to be one of the race leaders, pits different animals (pigs, goats, sheep, chickens, turkeys) against each other in a wild, unpredictable series of races.  It's completely laid back, and all in good fun.
We also got to watch race cars warm up for their figure-8 race later on that evening.  I learned that the Evergreen Speedway is the only NASCAR track in Washington State!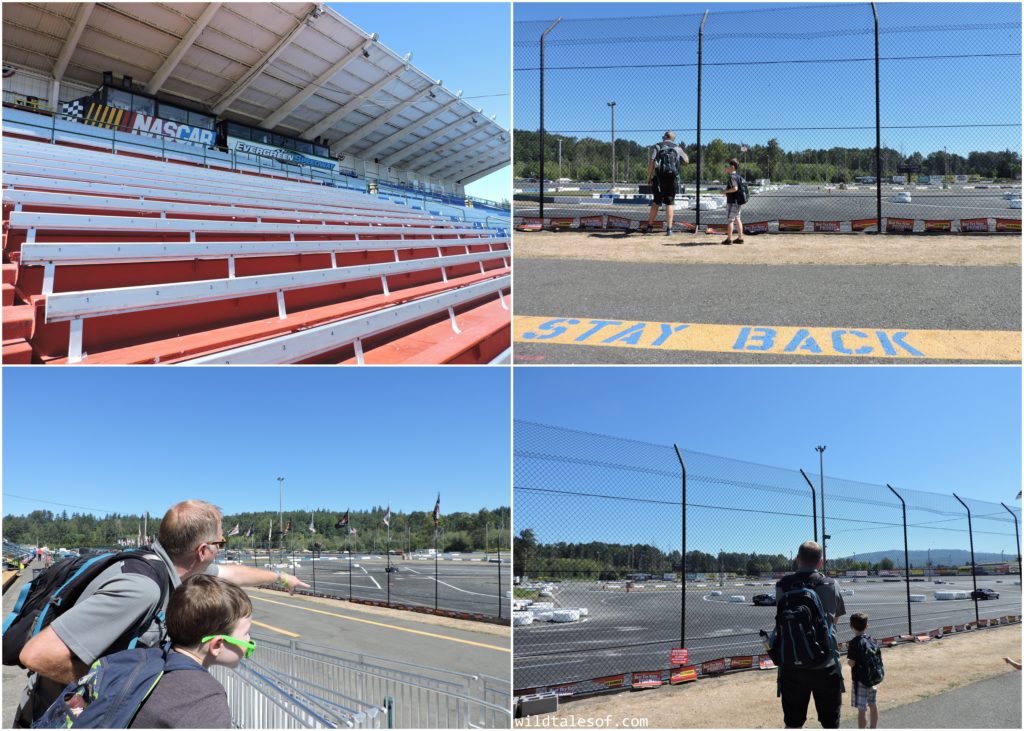 To end our evening, we watched part of the Clydesdale competition in one of the grand stands.  The show was difficult for the kids to enjoy, it was hard for them to see and by that time in the day, they'd had it, but Slaed and I felt lucky to experience these beautiful animals in action.  The synchronization is truly an art form, and so impressive, much like dog-sled racing.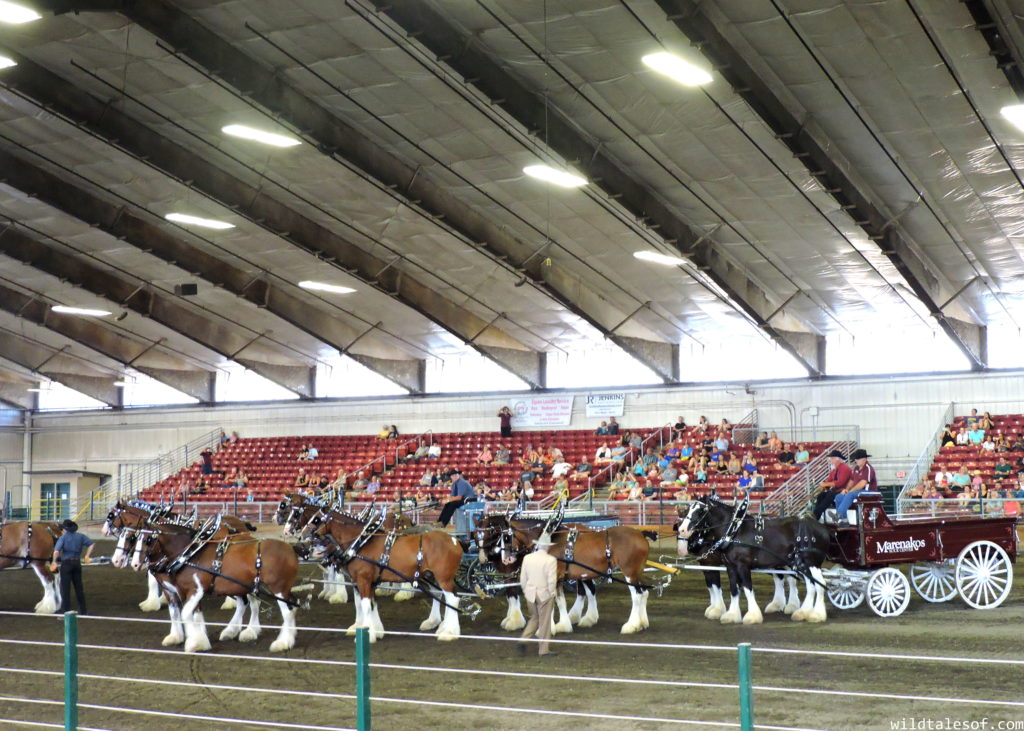 A day at the fair wouldn't be complete without a visit to the carnival.  Yes, despite making our kids endure the competitions and shows, we also treated them to a few rides! Even after experiencing the carnival myself, I'm still not sure the best way to handle the rides.  This time we opted to purchase a set number of coupons/tickets.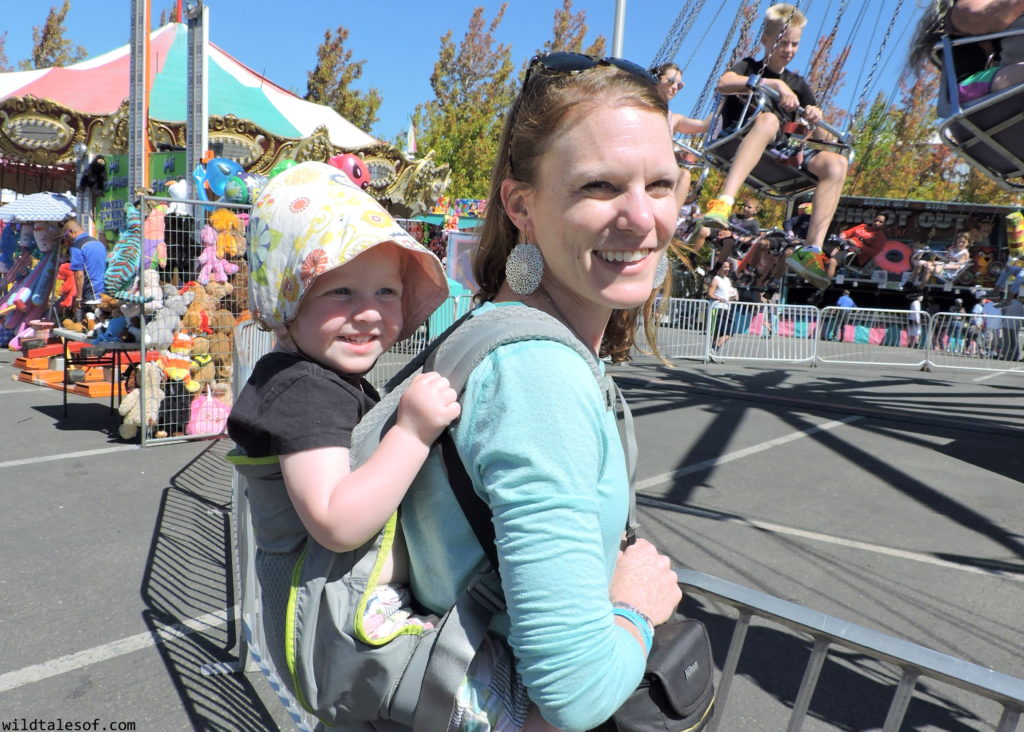 On the one hand, it was nice to just purchase a finite number of tickets (they are stored on a special electronic card).  When the tickets were gone, they were gone, and we could put the rides aside.  On the other hand, it might have been easier to just have wristbands, and be treated to unlimited access.  There are better deals online, so if you are planning to go, make sure to check!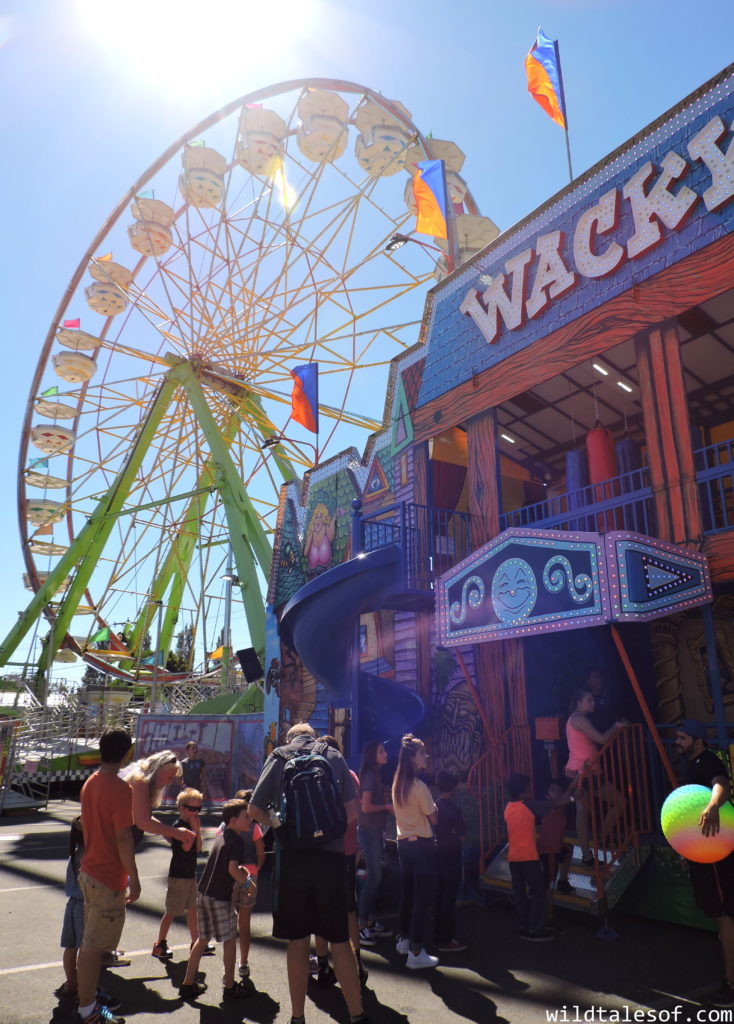 I'd like to think that we made the ride experience more special and memorable because the kids could only choose their favorites? It was difficult to choose though, and there was some definite disappointment when all the tickets were used!
One huge thing we didn't plan for? The sun! Even with all the shade and shelters, it was tough at times to find relief, especially in the carnival area.  Luckily we packed sunscreen, but only 1 out of 4 of us actually brought a hat.  I'm thankful for the beautiful sunny day, but I wish we'd been more prepared considering our sensitivity to the sun!
The four of us where one hot, sticky, sweaty, dirty mess by the end of the day, but what a great way to spend time together as a family!
Have you been to the fair this summer? Tell us about your favorite county or state fair! We'd love to hear about it!
Quick Info to Know:
The Evergreen State Fair is located in Monroe, Washington (Snohomish County), and runs for 12 days in late August/early September.  2017 Schedule: August 24-September 4th.
Admission is free for kids 5 years and under. Admission prices are listed on the fair's ticket page. Parking is NOT free, so plan accordingly and bring cash for this $10 charge.
There are several ATM machines, and some vendors accept credit and debit cards, but it's a good idea to bring cash for food and other goodies.
Outside food and non-alcoholic beverages are welcome, and as I mentioned there are water bottle refilling stations (just like at the airport)!
Come join the conversation! You can keep up to date with each and every post by subscribing to the blog via email. We'd also love to have you join us on all of our adventures by "liking" our facebook page and following us on twitter! If you enjoyed this post, please "like it", "tweet it" or "pin it"!