Everything has beauty, but not everyone sees it -Confucius
Forest School has had such a positive impact on our family.  The lessons that our 4-year old is learning are not just restricted to him–the lessons seep into family life due to Bergen's enthusiasm and excitement over sharing all the knowledge, skills and appreciation that he is gaining.
Recently, I mentioned in our preschool hiking post that "noticers" can be a fun addition to any outdoor adventure.  A noticer  is an easy to make tool that allows kids to hone in on the details of anything worth investigating.  When Bergen came out of school raving (and using it profusely) about his noticer, I knew it was not only something worth creating again at home, but something to share with others!
To create your own, you'll just need the following:
Paper Plate
Markers, crayons, or paint
stick
heavy duty tape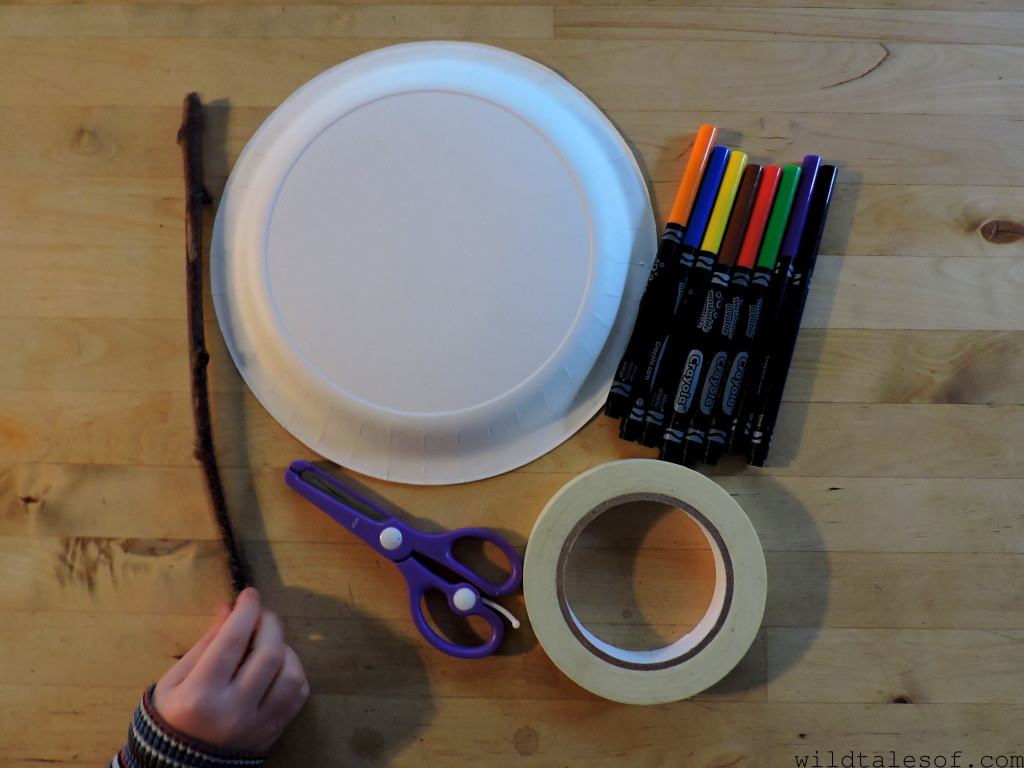 1. Gather your materials.
You might enjoy a quick walk to procure a stick or just find one in your backyard!
2. Cut.
Fold the paper plate in half and cut out the inner circle to create a circular frame.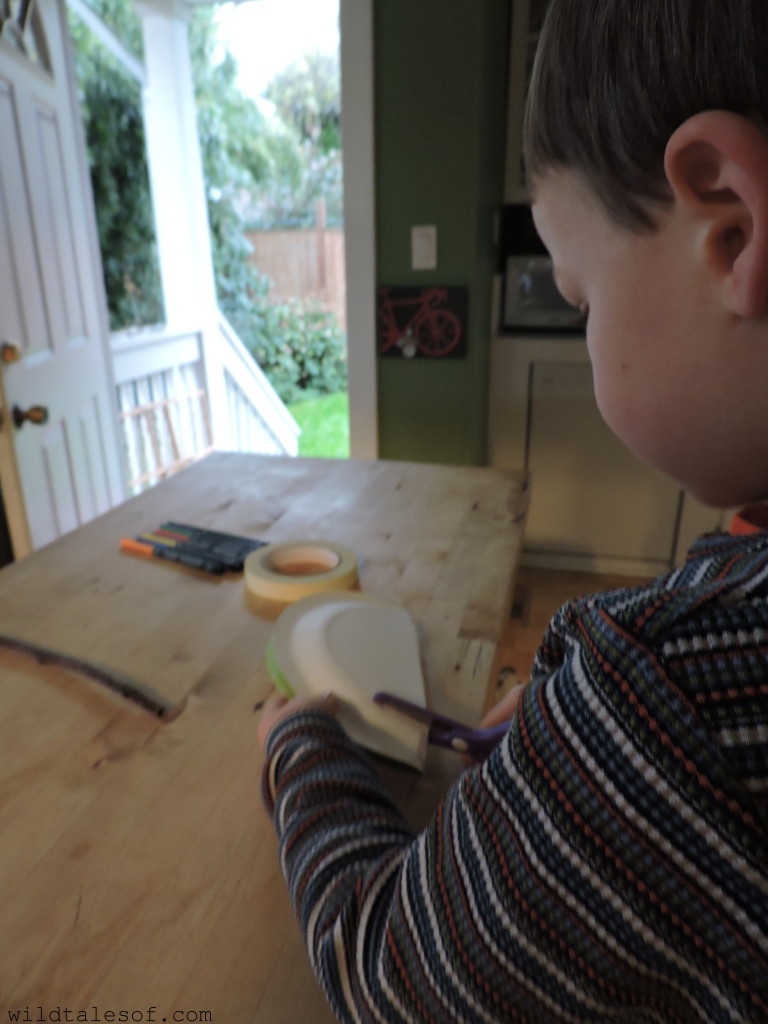 3. Decorate.
Decorate the frame. Bergen simply colored "designs" all around the frame, but the sky is the limit with how to jazz up your noticer.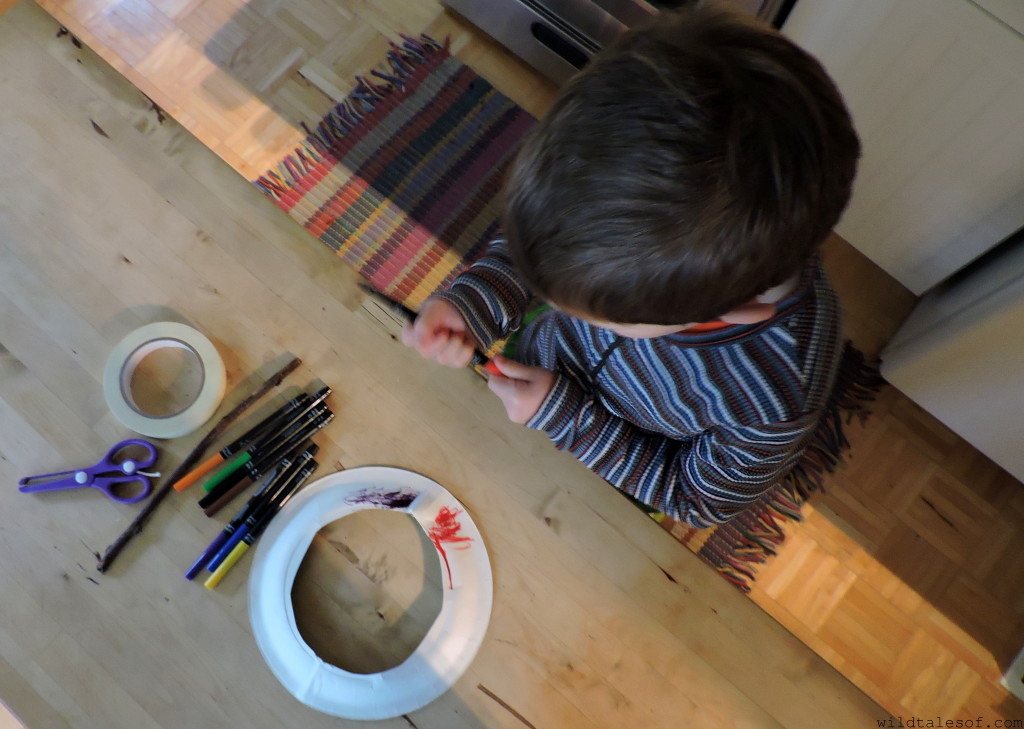 4. Attach the stick.
We found that heavy duty packing tape works well for ensuring that the stick stays attached to the paper plate.
5. Go explore.
Go on an outdoor adventure! When something appeals to you or your children and/or looks interesting, simply place the noticer over the object or space, and ask…
What do you notice?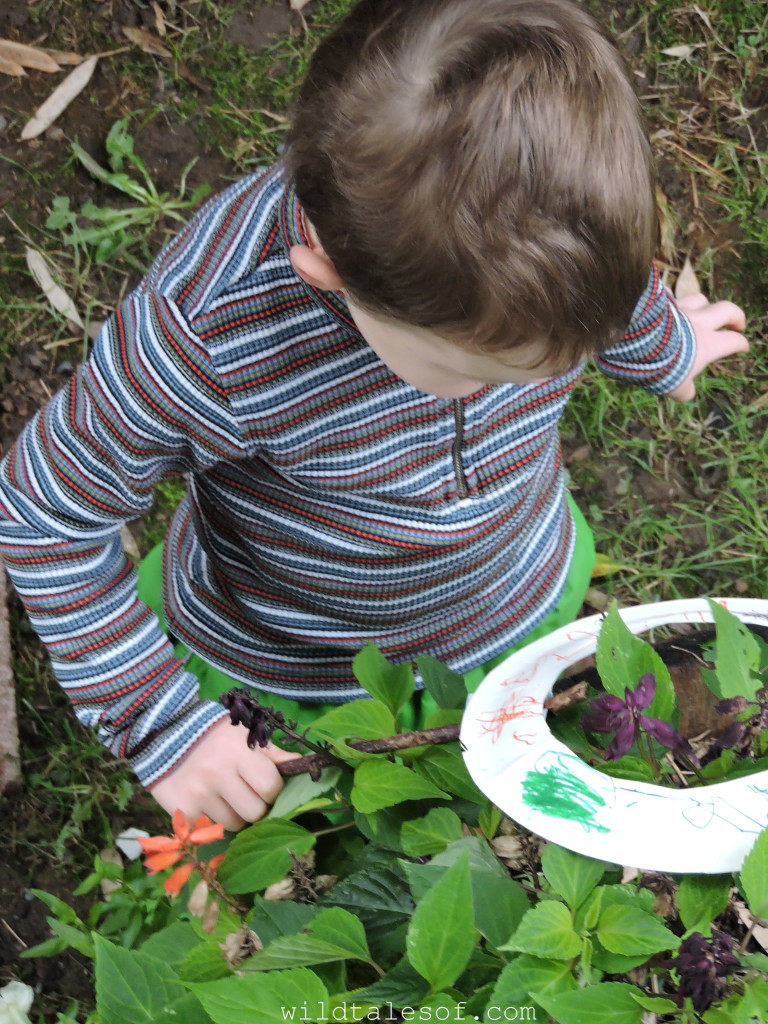 Great spaces to investigate: 
Tree trunk
Patch of dirt
Patch of grass
Large rock
A flower
A leaf
I love how the noticer helps young children focus their attention on just one area, really utilizing their sense of sight!
Do you think your children would enjoy making a noticer? What would you like to investigate?
Come join the conversation! You can keep up to date with each and every post by subscribing to the blog via email. We'd also love to have you join us on all of our adventures by "liking" our facebook page and following us on twitter! If you enjoyed this post, please "like it", "tweet it" or "pin it"!