With this 2nd little adventurer on board, we're back to the phase of needing to schedule all of our activities around the kids' sleep requirements.  This means that we are back to "naptime road trips".  Our kids sleep best in their own beds (or cribs) of course, but the next best thing is often the car, preferably on the highway with uninterrupted cruising.  Consequently, given our frequently restless or itchy travel feet, instead of heading home after a morning outing like a responsible parent would do, sometimes we just start driving, and see where the wind takes us.  Praying that heavy traffic will not stand in our way.
Over Independence Day weekend, after wrapping up parade activities in Bothell, a small town about 20 miles northeast of Seattle, we knew that we didn't want our 4th of July fun to end.  I should mention that this was also coupled with the fact that temperatures were climbing toward 90 degrees.  And for a family living in a home without air conditioning, nap time back at the house was becoming less and less appealing.
So after a bathroom break and refueling for all, we hopped in the car and headed north just as we had done for our Naptime Road Trip to La Conner Washington several years back when Bergen (now nearly 4) was a baby.  Slaed and I started rattling off ideas of where our ultimate destination should be:
Bellingham? Deception Pass? Back to La Conner? All the way to Birch Bay?
We decided on Camano Island for a few reasons: I'd never been. It was a good distance away.  Not too far, not too close. Beach…inside a state park. Being on the water would provide us with the cooler temperatures we were craving.  Win-win. Win-win.
As soon as we crossed over the bridge from Stanwood over to Camano Island, I felt that tingle of excitement (knowing we were about to experience something new) as well as a little relief.  I caught glimpses of the water, with the kids still snoozing away, and knew…we had made the right decision.  And I also wondered, "Why have I never been here?"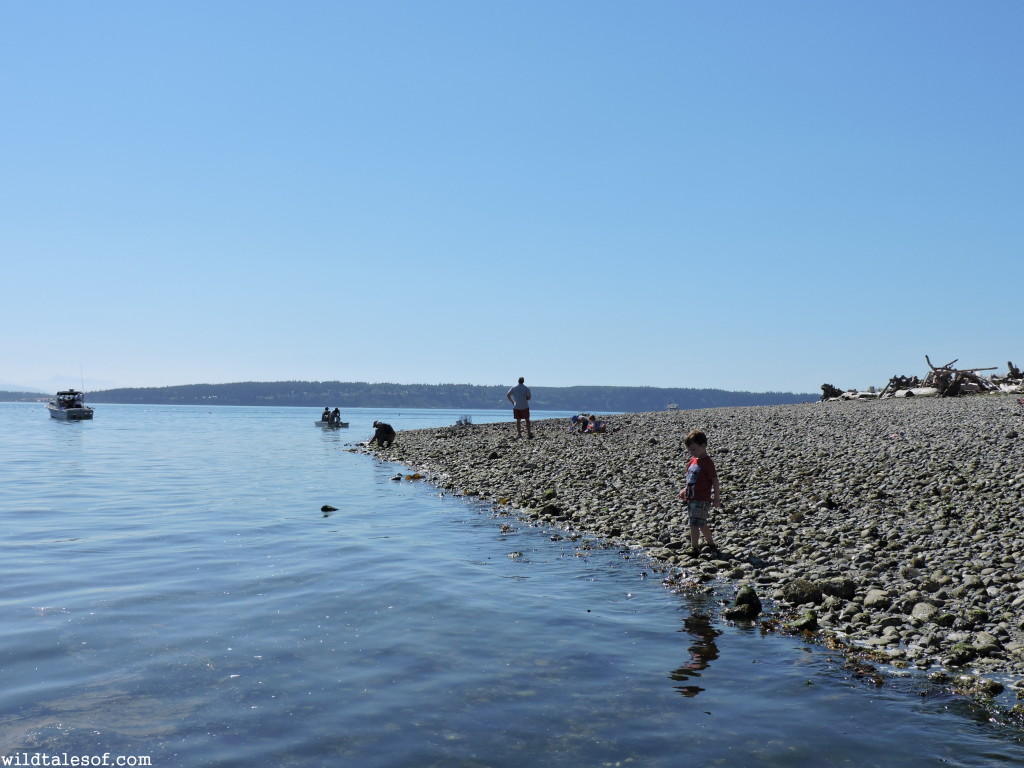 Plenty of other folks were creating their own 4th of July memories at Camano Island State Park when we pulled up, but it wasn't overly crowded.  Brave children were swimming while others waded, beachcombed, fished, crabbed, and kayaked.  After exploring a bit, we opted to set-up right along Lowell Point closer to where the campsites are located.
Not knowing that this adventure was in store for us at the beginning of the day, we weren't exactly prepared for an afternoon at the beach.  We made do though, with a blanket that we house in the car and a couple of (rain) umbrellas that Slaed rigged to shade us from the sun.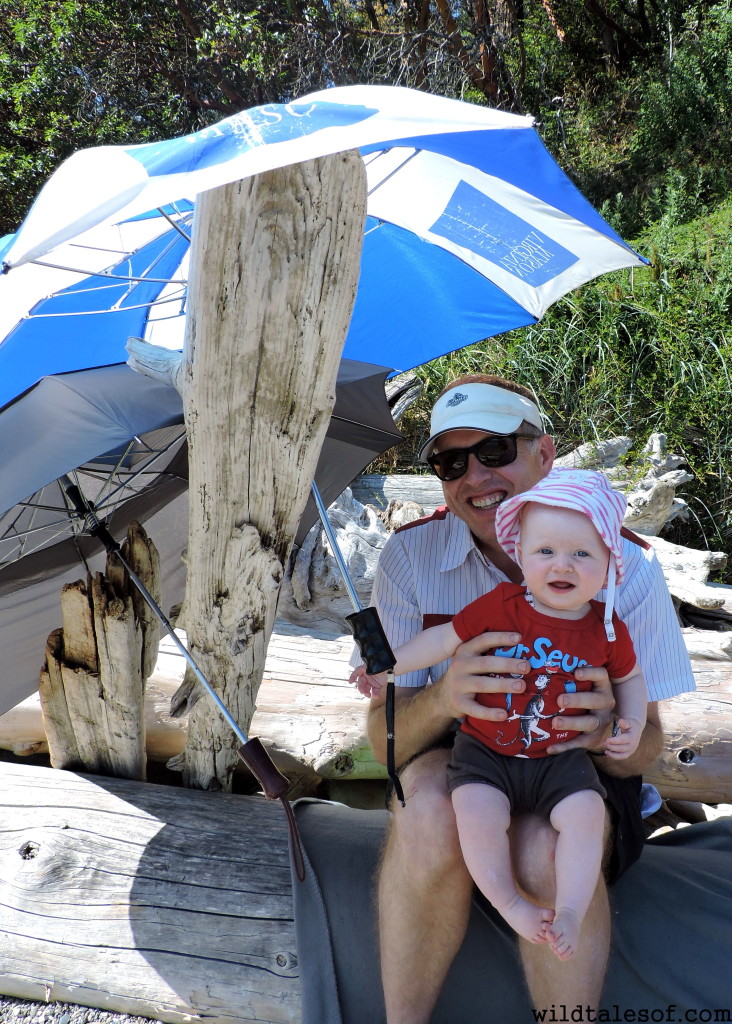 While Slaed hung back with Georgia, Bergen and I went on a treasure hunt.  The quest started off rocky, but once the boy realized that he didn't need to gain my attention by splashing and throwing seaweed, we got to enjoy each other's company and do some fun exploring, just the two of us.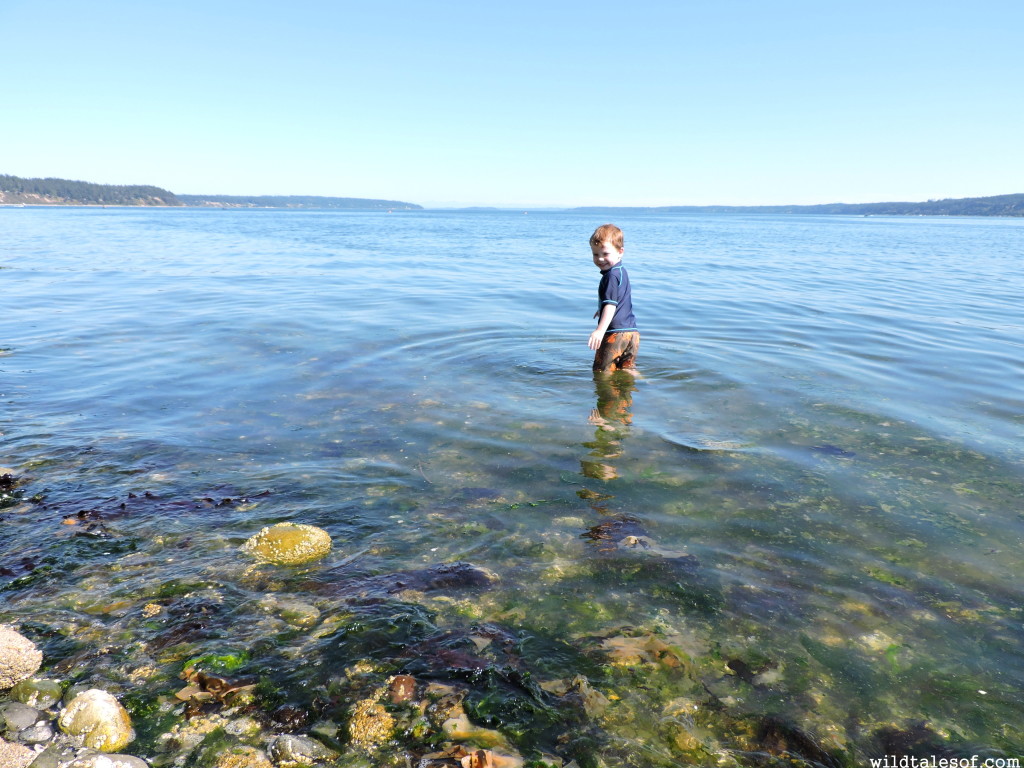 We turned over rocks in search of interesting creatures.  We walked in and out of the water, which was quite pleasant and more than appreciated, considering I felt close to passing out earlier in day.  We talked about the volcano (Mount Rainier) in the distance, watched a lady try to catch a crab with a fishing pole, and collected shells.  That small moment filled me up.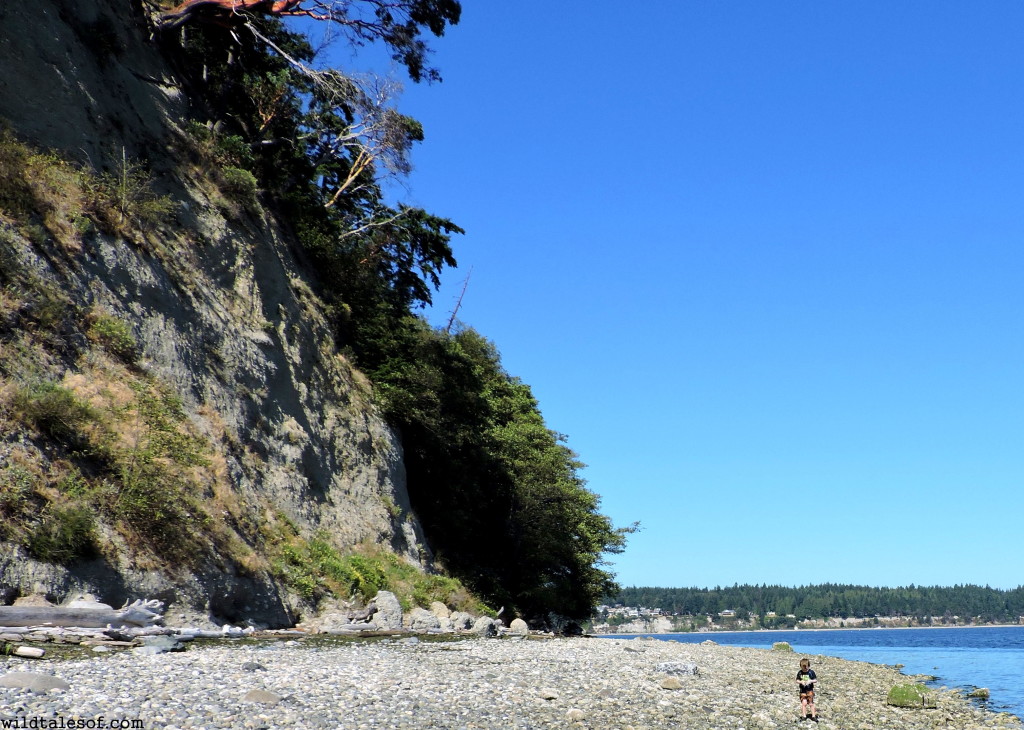 After awhile tummies were grumbling, and it was time to move on.  Slaed recalled an inn with a restaurant that he'd passed by and dreamed about going to while on the island for work nearly 15 years previous. Not knowing what to expect on a Saturday evening and a holiday, we were cautiously optimistic that we might be able to get a bite to eat and have our children tolerated.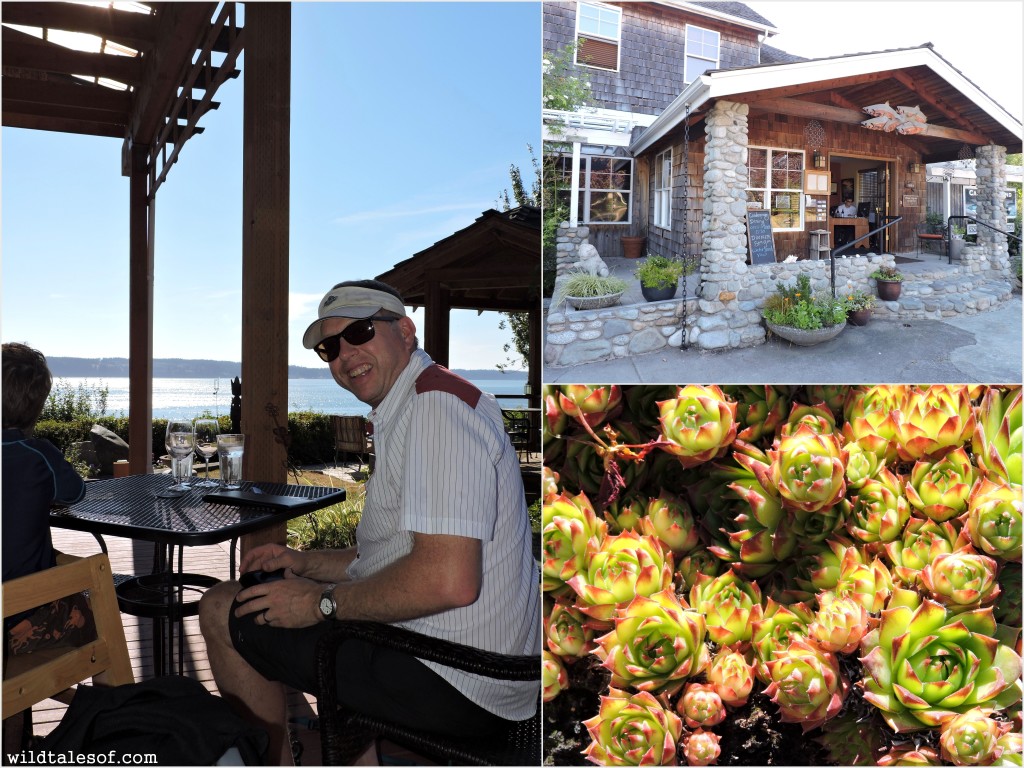 We were welcomed at the Camano Island Inn's restaurant.  And as it turns out, we were actually the only people dining on the outdoor patio.  This allowed us to sip our glasses of rosé, and nosh on the best bread I've ever tasted (truly) and mussels sourced just across the way from Whidbey Island's Penn Cove without too much worry of the racket coming from our little party of 4.  The view and a peak inside had us drawing up plans to return for a kid-less getaway.
Our Camano Island Picks:
Play: Camano Island State Park (bring along sturdy shoes for walking along the beach–it's rocky!)
Eat (Happy Hour): Camano Island Inn
Have you ever planned a road trip around nap time? How about a spur of the moment mini road trip? We'd love to hear about it!
Come join the conversation! We'd love to have you join us on all of our adventures by "liking" our facebook page and following us on twitter! You can also keep up to date with each and every post by subscribing to the blog via email.