How do we inspire the next generation to care for our planet?
In the words of Benjamin Franklin,
Tell me and I forget.  Teach me and I remember.  Involve me and I learn.
One of the best ways to instill a genuine respect for living things is through experience.  Children need to be provided with opportunities to be a part of the natural world.  Formal and informal, structured and unstructured, adult-led and independent, this dedicated time leads to knowledge.  And this knowledge leads to understanding, power, and action.  Jane Goodall said, "Only if we understand can we care. Only if we care will we help.  Only if we help shall they be saved."
There are so many ways to build upon a child's "nature IQ".  Hiking, camping, nature-based projects, classes, field trips to environmental centers, and good old fashioned backyard fun are just a handful of ways to start learning! We also love utilizing zoos, aquariums, and science centers as we explore locally and when we travel.  These facilities often provide hands-on activities and opportunities to observe flora and fauna in an engaging way.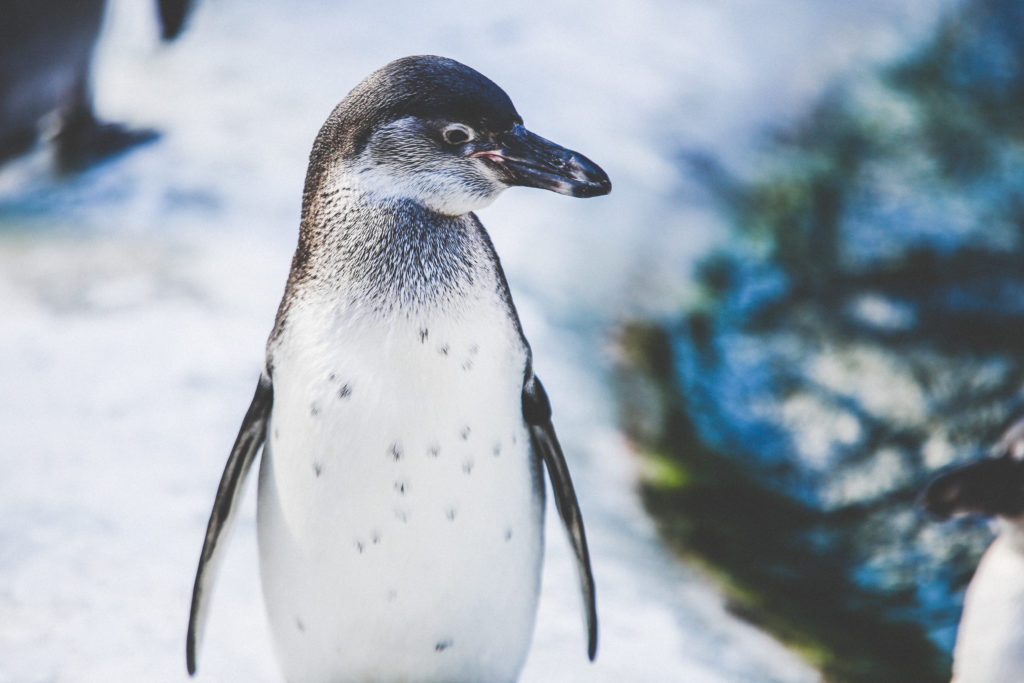 We recently spend some time with the Humboldt penguins on Penguin Appreciation Day at the Woodland Park Zoo here in Seattle.  Instead of our usual flitting around from exhibit to exhibit, we intentionally slowed down just to observe and learn more about these feathered creatures.
We watched the birds swim from different vantage points, noting how they travel differently on the surface of the water verses when they are submerged. We explored the exhibit learning more about the penguin's habitat and calls.  We took a few moments to actually read the educational placards posted, and came away with knowledge that's increased our understanding of the species.  It's rich experiences like this that I think will make an impact in cultivating environmental stewardship.
To give you an idea of our experience, I created a quick video of our time visiting the penguin exhibit:
The idea to concentrate our time on the penguins came to me as I read about the collaboration between Dawn Dish Soap (one of our blog partners) and Chicago's Shedd Aquarium.  The two organizations, have teamed up to create a one of a kind science curriculum that incorporates the Next Generation Science Standards and teaches fifth through eighth graders how they can respond and make a difference in the lives of animals.
By building background knowledge and connecting to relevant and engaging concepts, the lessons step students through the life of a true animal responder.  Students learn about habitat, animal behavior and healthy ecosystems before diving into why animal rescue is important, and finally how they can help as "citizen scientists".
In addition to providing this important curriculum, Dawn and Shedd Aquarium have put together a contest for Chicago area teachers and their students.  By submitting a short video about why preserving wildlife is important, one lucky class will get to attend a behind-the-scenes field trip at Shedd to see animal care and wildlife recovery in action!
This post is sponsored by Dawn dish soap, but all opinions expressed here are my own! In case you missed the posts I shared following my experience with Dawn and the Marine Wildlife Center in Sausalito, CA or if you want a recap, make sure to head back into the archives where I wrote about environmental stewardship, the amazing volunteers at the Marine Mammal Center, and witnessing the release of two sea lions as they made way back into the wild Pacific Ocean.  
As an ambassador this year,  I'm sharing more stories of Dawn's role in helping wildlife along with seasonal information about wildlife and animals, and how Dawn is making a difference in communities.  For actionable ways you can make a difference in the lives of animals, see my World Animal Day post with 25 things families can do to improve the lives of animals.