Imagine waking up and stepping outside your front door onto a covered porch.  In front of you, a babbling stream greets you, bringing an overwhelming sense of peace to your day.  Surrounding you from above are towering evergreen trees helping you to feel centered even though tasks, responsibilities, and to-do list items try to impose.
Then as your eyes dance from the calming water to the majestic trees, you realize that the entire area is covered in a blanket of fresh white snow.  Truly a winter wonderland that, despite the chill in the air, feels like heaven.
Sounds like a dream, right? Well, this is actually what we experienced just a few weeks ago during our stay at Mounthaven Resort near Mount Rainier National Park.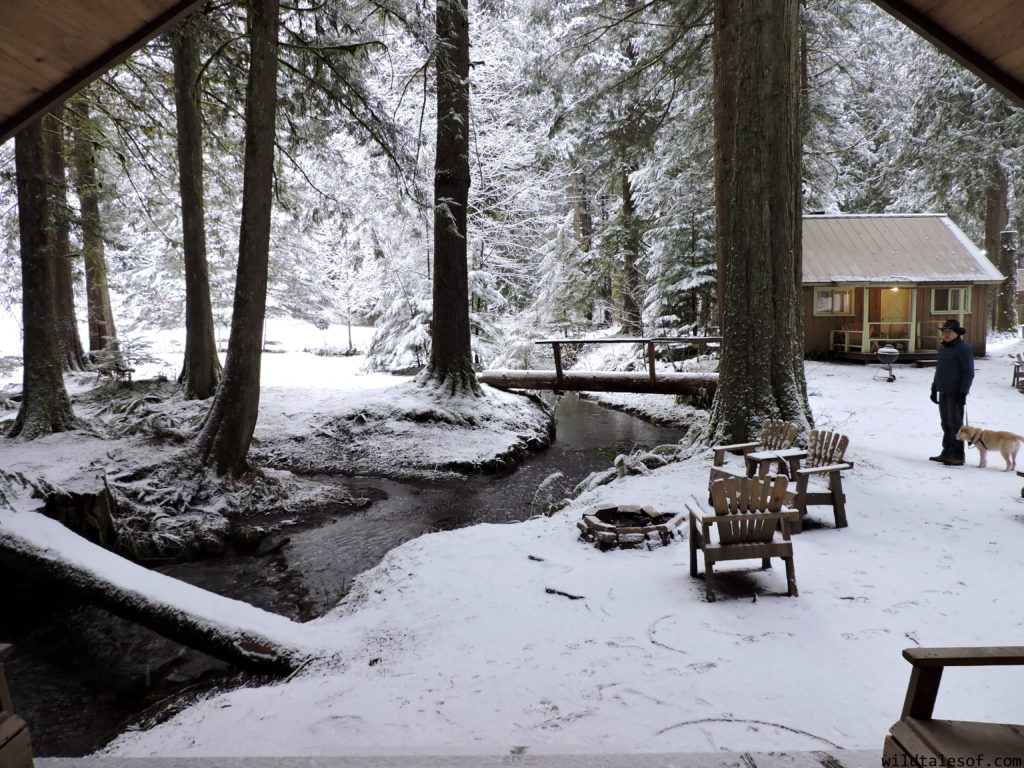 [Read more…]