Not that we ever need an excuse to head out on an outdoor adventure, but with Slaed out of town on a recent weekend, I knew that the kids and I could not sit idle.  When solo-parenting, I find it's a lot more fun and manageable to get out and be active rather than dwell on my lack of partnership!
Gold Creek Pond has been on our list of places to visit for several years now.  As the kids and I headed down I-90, I must admit that I second guessed myself several times.  It was pouring rain.  Blinding, hard to see the car in front of me, worried about driving too fast and too close to other cars, RAIN.  Where was the friendly, misty Seattle area rain that we are used to?
I started going over alternatives in my head, and how I was going to break it to the kids that we wouldn't actually be making it to this hiking spot.  And as those alternatives churned in mind, I just kept driving. I talked myself through the overwhelm, and convinced myself not to abandon our plans.  Eventually those intermittent downpours subsided and we found ourselves at the trail head! I'm so glad that I didn't chicken out.
Here you'll see some quick highlights of our visit, and hopefully you'll see why we think Gold Creek Pond is such a great outdoor destination for kids!
Fall Visit to Gold Creek Pond with Kids
Fall Colors!
We visited on the first day of October, so the fall colors were not out in their full glory, but the peeks that we saw were gorgeous! I imagine at by mid October, the oranges, reds, and yellows are out in their full glory.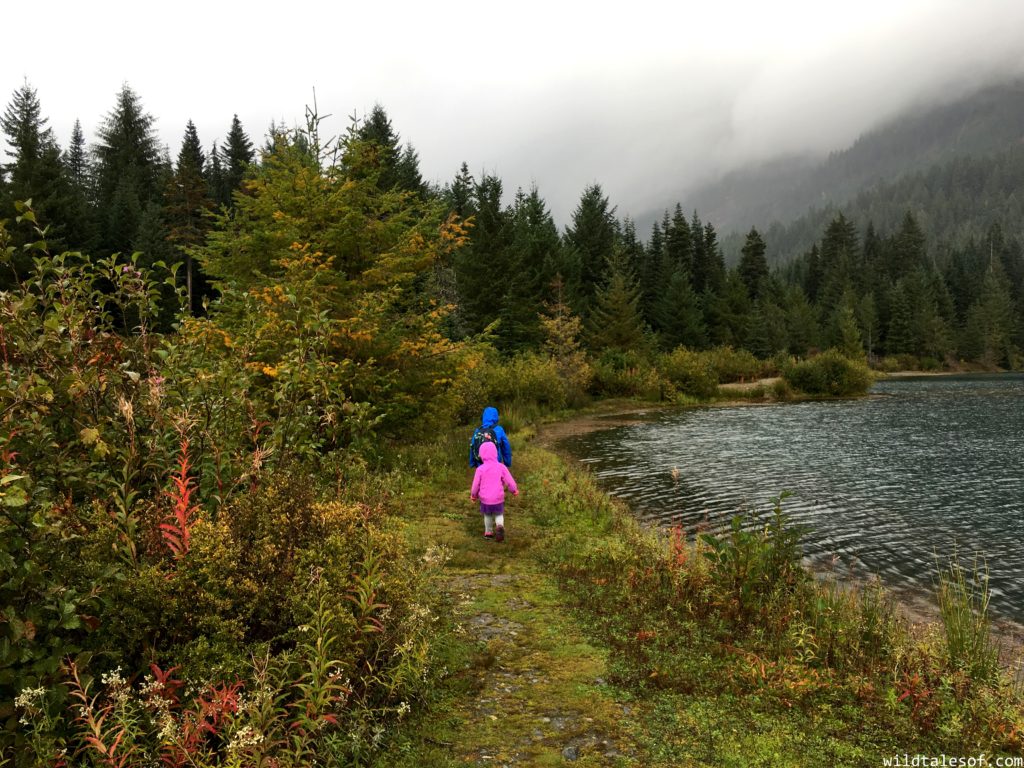 [Read more…]