I cannot endure to waste anything as precious as autumn by staying in the house. So I spend almost all the daylight hours in the open air. -Nathaniel Hawthorne
We agree! And what better time for a scavenger hunt than fall! So many changes, so many fallen items to collect, and so much activity to observe from migrating birds to squirrels and other furry creatures busily storing up for winter.
Inspired by this new fall season, we've put together some of our favorite autumnal items to search for in a fun printable scavenger hunt!
Fall Scavenger Hunt for Kids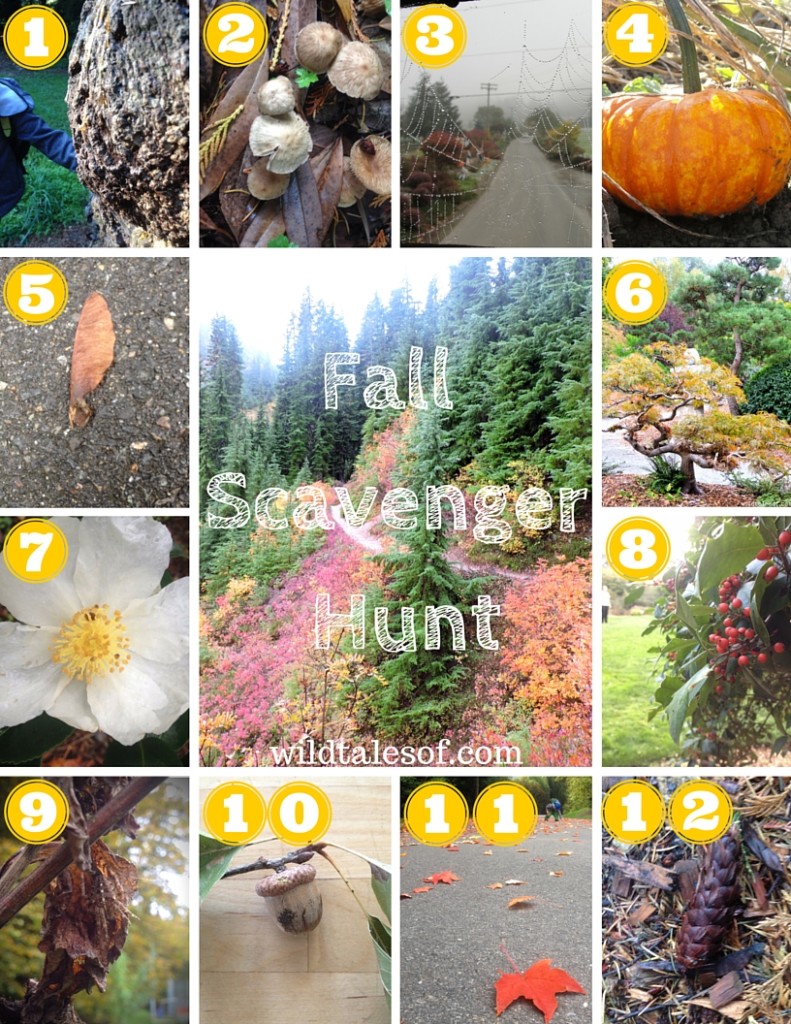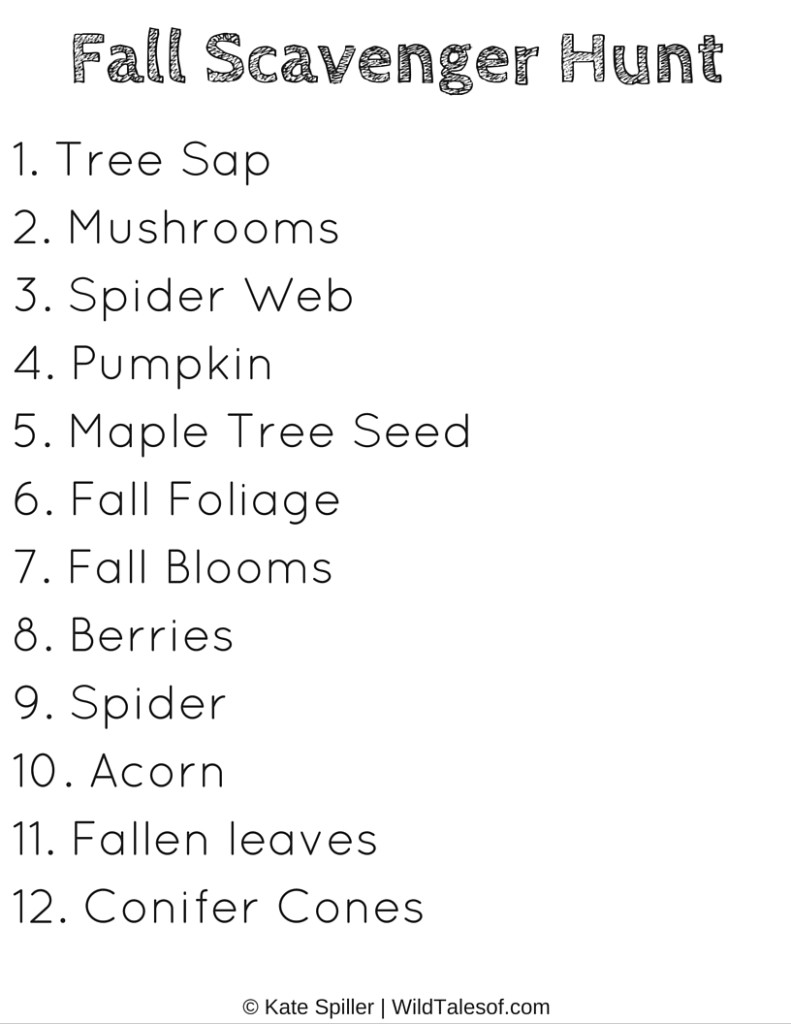 About the Fall Scavenger Hunt
The items do not need to be found in any particular order or on the same day!  Feel free to mix it up, and find the fall items in an order that works best for you!
Kids can color or shade in the number in the left hand corner of each photo when that particular item is found.
Have fun, and enjoy exploring outside in fall!
To print the Fall Scavenger Hunt
What is your favorite thing about fall? We'd love to chat in the comments. You might also love our Seattle Scavenger Hunt for Kids!
Come join the conversation! You can keep up to date with each and every post by subscribing to the blog via email. We'd also love to have you join us on all of our adventures by "liking" our facebook page and following us on twitter! If you enjoyed this post, please "like it", "tweet it" or "pin it"!