Everyone knows that babies and young toddlers are messy eaters, but I think we've got one of the messiest little toddlers around! Every meal at home requires a full wipe down of the child, table and high chair, plus all the sweeping, sometimes even mopping.  Pulling all the chairs out from the table is required just to get to the majority of the mess. And after all that, the dog always manages to find some bits and morsels that still remain.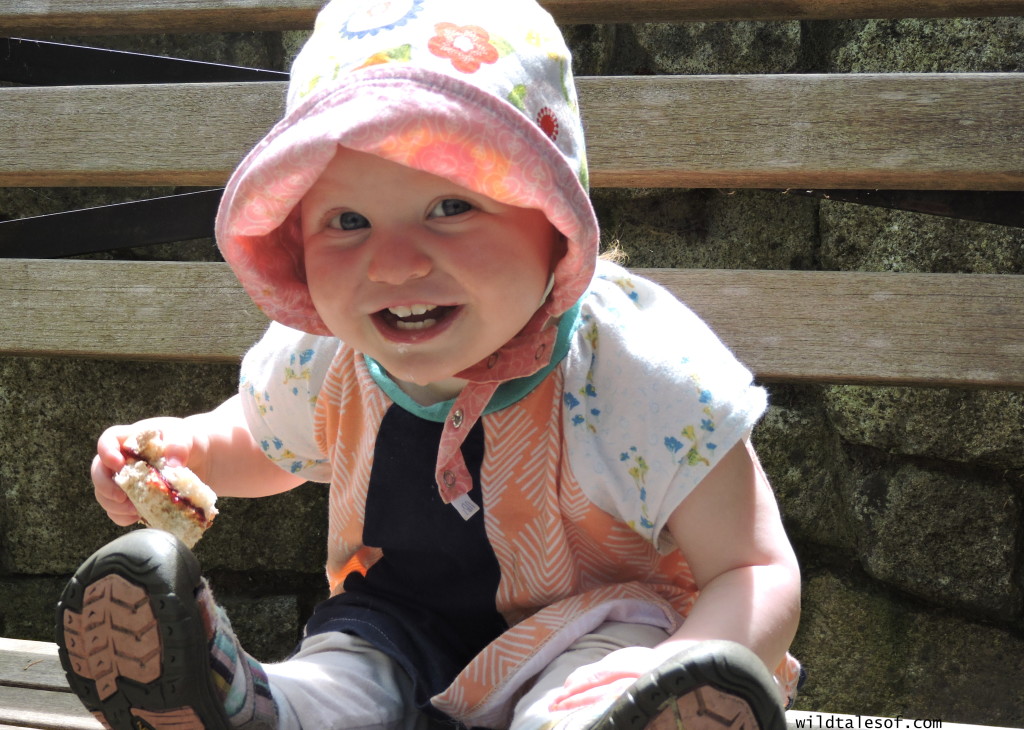 Even when we think it's going to be an "easy meal", it's never an easy clean-up.  Always the same routine.
So this summer with our wonderful weather, I'm fully embracing the picnic. Sometimes it's just in our backyard, but what I really love is heading out to one of our local parks and finding a bench or picnic table to dine.  All the crumbs turn into meals for the ants rather than something I need to sweep up.  It's a beautiful thing!
I don't tend to get fancy with our picnic meals.  Usually simple sandwiches, and whatever snack, fruit, and veggie side items we have one hand.  We've even been known to grab take-out, which really makes things easy.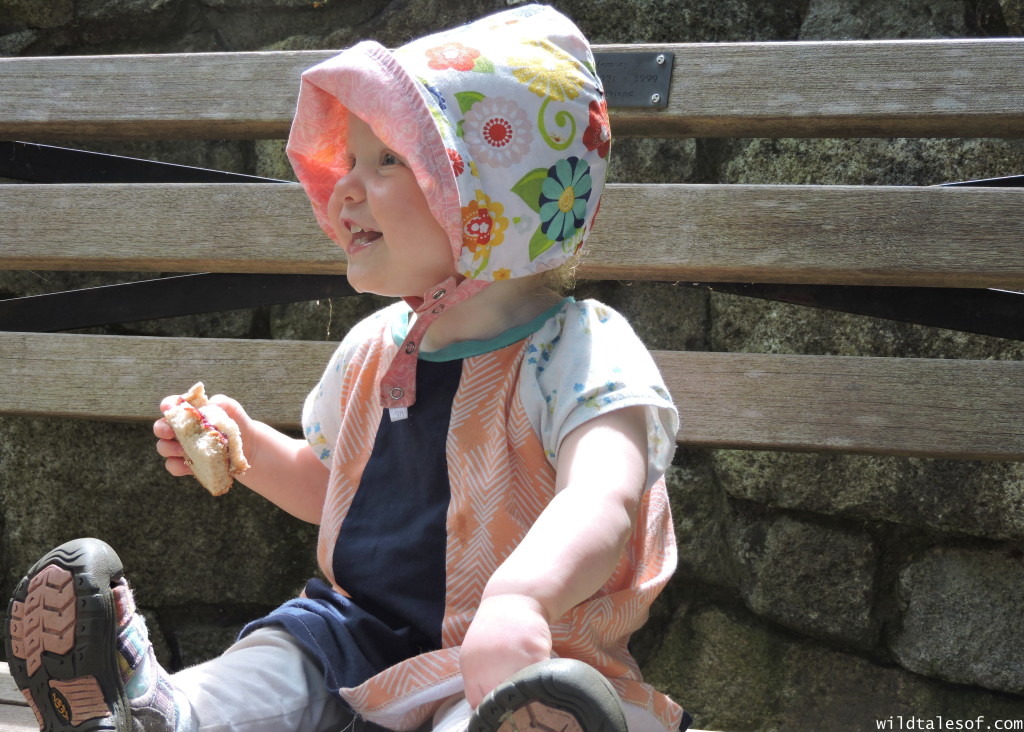 Picnics mean less mess on the table and floor at home, and as a bonus, they also mean less dishes, which then means we get to spend that much more time enjoying the outdoors together!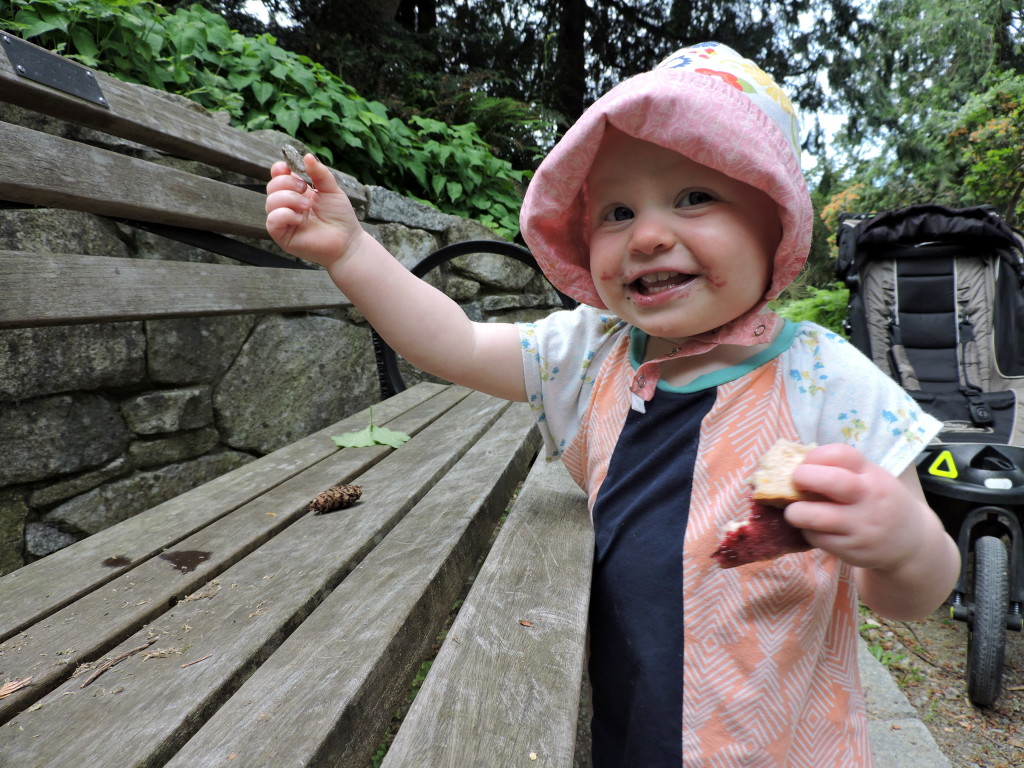 On this particular lunchtime picnic at the Washington Park Arboretum, while Georgia devours her peanut butter and jelly, she's sporting her swing dress from The Patchery.  There are so many things I love about this dress!
All the panels allow for so much customization, and speaking of messes,  I purposely chose the dark blue fabric to go right down the center so that stains don't show up!
Because of the style, Georgia will get a ton of wear out of the the dress. We've layered it with leggings and a long sleeve shirt or cardigan for cooler temperatures, or we just throw on bloomers when it's warm out for a very simple summer outfit.
Also, as she grows taller, rather than having to retire the "dress", she can wear it more like a t-shirt.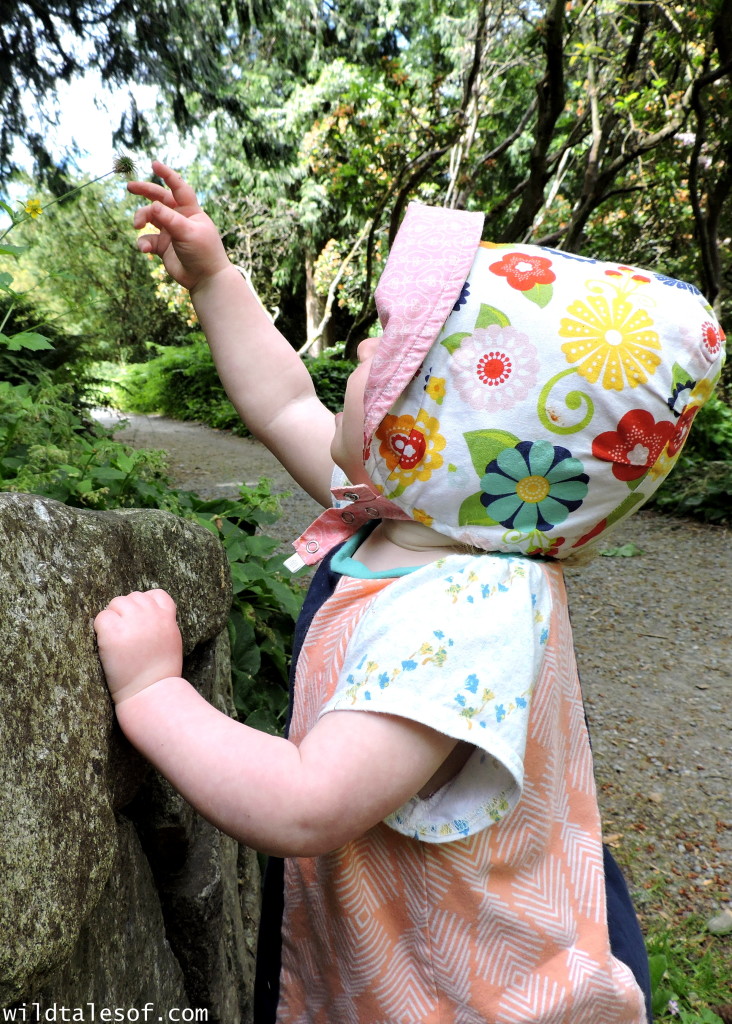 It's also worth noting that even though Georgia typically fits into 12 to 18 month clothing (she's currently 18 months), I decided to order the 2T size for this dress.  The Patchery's dresses aren't available in the baby sizes, but I feel like they are a signature item from the brand, so I couldn't resist and took the risk of the bigger size.  And as you can see from the reasons mentioned above, it's worked out well!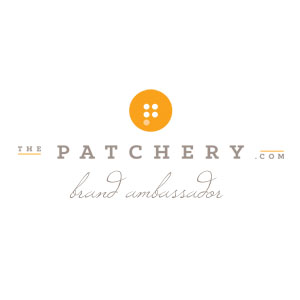 As an ambassador for The Patchery, we are given clothing products in order to review and share on the blog.  If you're thinking of purchasing swing dress for your adventurer (or any of the other adorable clothing pieces on their site), you receive 15% off with our special code! Just use "WildTale15" at checkout.  Looking for different clothing options? In February, we featured Bergen's hoodie, in March we featured Bergen's lounge pants, in April we featured Georgia's baby jumpsuit, and in May we featured Bergen's long sleeve t-shirt.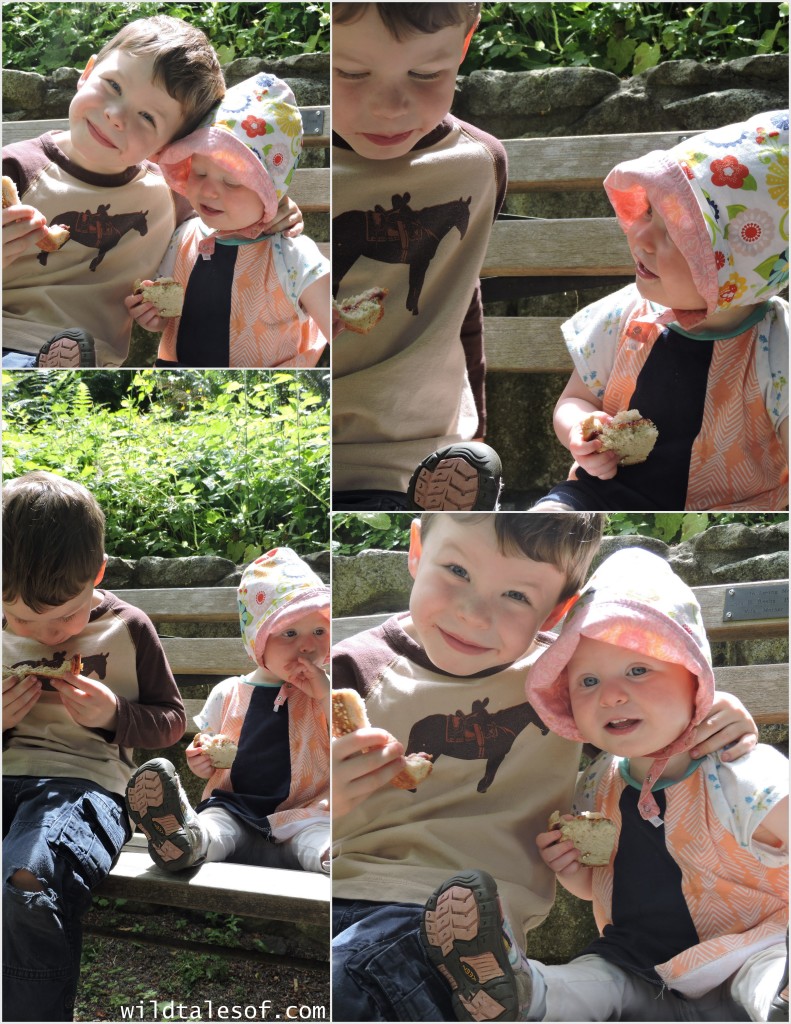 What's your go-to picnic meal? We'd love to add to our repertoire!
Come join the conversation! You can keep up to date with each and every post by subscribing to the blog via email. We'd also love to have you join us on all of our adventures by "liking" our facebook page and following us on twitter! If you enjoyed this post, please "like it", "tweet it" or "pin it"!