While our kids are active and spend a lot of time outdoors, they are not always on the hiking trail climbing mountains.  Consequently, a hiking shoe is overkill for our everyday adventures, but some sneakers aren't quite rugged enough for our rough and tough kids.
Thanks to M.A.P footwear though, we've found a great in between shoe! Bergen has been testing the Troy sneakers from M.A.P. (Motion. Adventure. Play.) Footwear this past summer and early fall.  Overall we are pleased with the fit, support, and durability of the shoes.
To give you an idea of our testing process, here are a few details:
Testing Time: 3 months
Testing Conditions: long urban walks on sidewalks, long bike rides, forest school, flat well worn hiking trails, parks and playgrounds
Other Notes: most of the testing has taken place in warmer weather, often worn without socks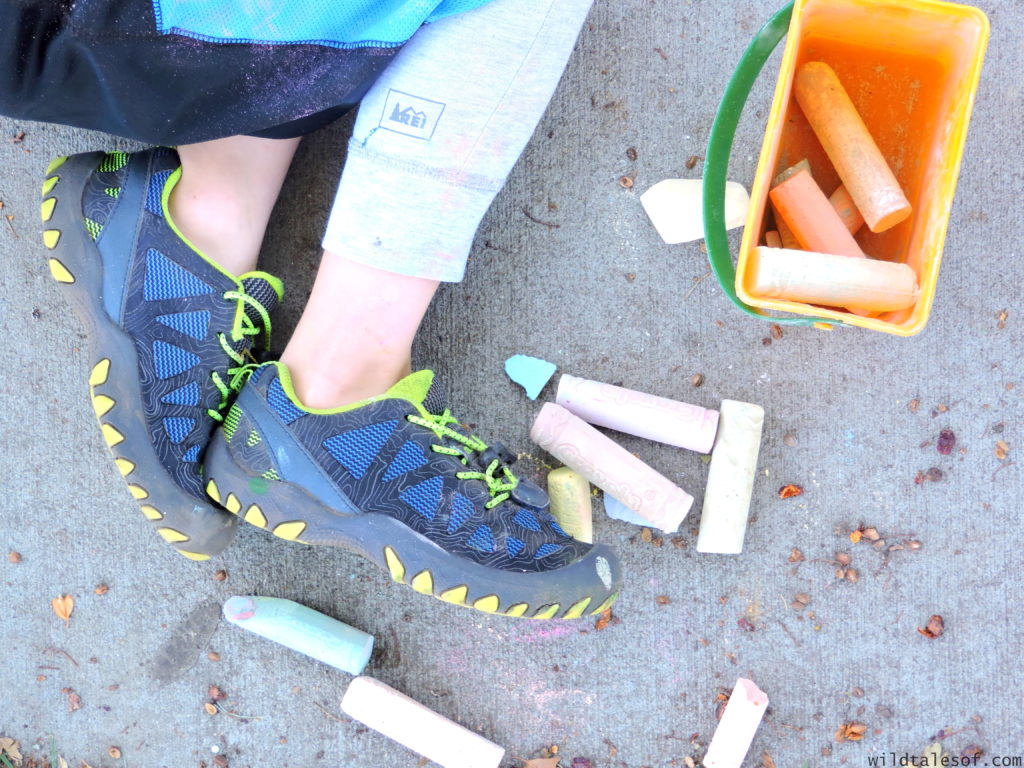 What are the M.A.P. Footwear Troy Sneakers?
The Troy Sneakers are a lightweight shoe designed for all kinds of outdoor activity.  The upper portion of the shoe is made with breathable fabric material that dries quickly, and the lacing system features quick toggle closures.  The soles of shoes are made of flexible rubber.
What's to Love?
Bergen (just turned 5 years old) gets the Troy Sneakers on and off so quickly and easily that they've become his go-to and preferred shoe this fall.  He swapped back and forth between his sandals and this pair of shoes all summer, but now that the temperatures have turned cooler, these are his number 1. What more could a mom ask for? Two things that make them easy to get on and off:
Toggle closures (no tying and untying laces)
The sneakers are flexible in both the sole and upper, so they form right to the foot.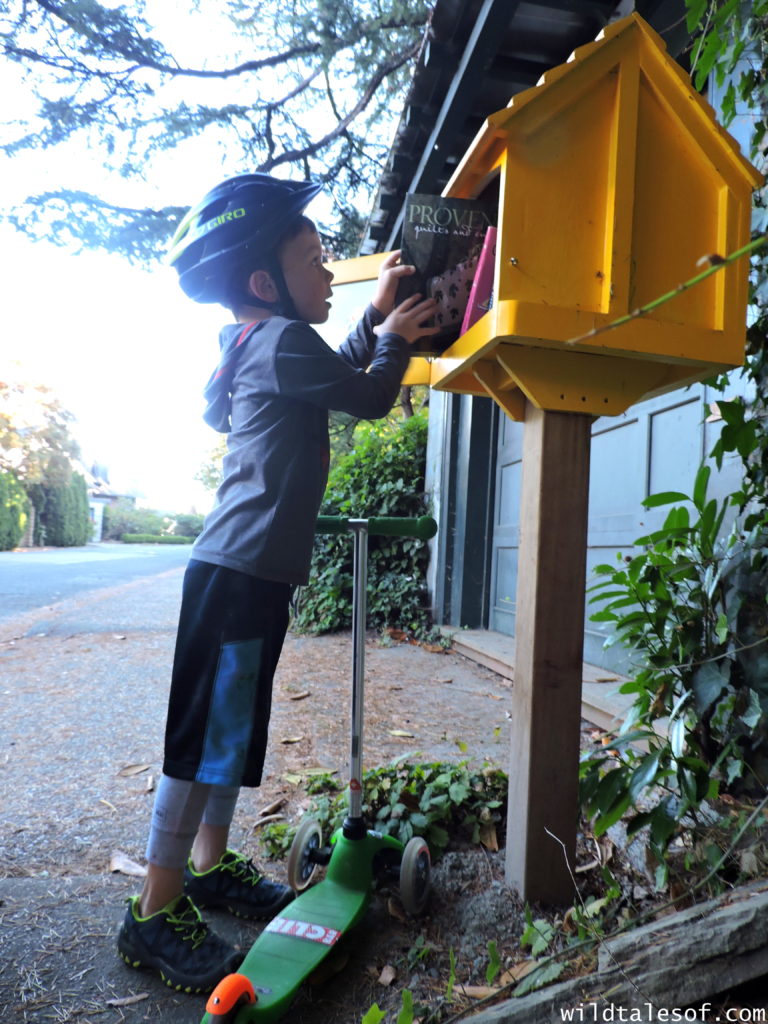 The shoes immediately fit well, and haven't caused any pain, discomfort or blisters, even when Bergen wears them without socks! There is also padding along the tongue and collar of the shoe.
The folks at M.A.P. Footwear have chosen a material for the upper portion of the shoe that dries quickly, so even when Bergen has gone wading in our creeks and lakes, the shoes have not only held up, but dried completely overnight.
I haven't tried putting the shoes through the washing machine yet, but I would guess they'd do well on the gentle cycle.  I have however washed them with a damp towel and they clean-up so nicely without a lot of fuss.
As I mentioned in the intro, Bergen is a rough and tumble active kid, and he has gone on some serious walks (up to 5 miles) and bike rides in the Troy Sneakers.  They've held up very well, and I anticipate them continuing to go strong this fall and early winter.
The quick dry material that the Troy sneakers are made of mean the shoes provide good air circulation and ventilation to the feet. Bergen hasn't experienced any discomfort or overheating, and the shoes are also NOT smelling or stinking up our house!
It's a bonus that the color of Bergen's Troy Sneakers happen fit our home town soccer (Seattle Sounders) and football (Seattle Seahawks) teams, but the slick design also makes them wearable in a variety of settings.  They are obviously great for outdoor play, but I also wouldn't mind if he wore them to church or a fancy(ish) dinner out.
Because the Troy Sneakers are made of breathable material, and a flexible sole, they are also convenient for frequent travelers like us! They pack up easily in Bergen's suitcase, and don't add a lot of bulk and weight.
Under $30 for a comfortable, durable outdoor play shoe? We love that the Troy Sneakers are reasonably priced.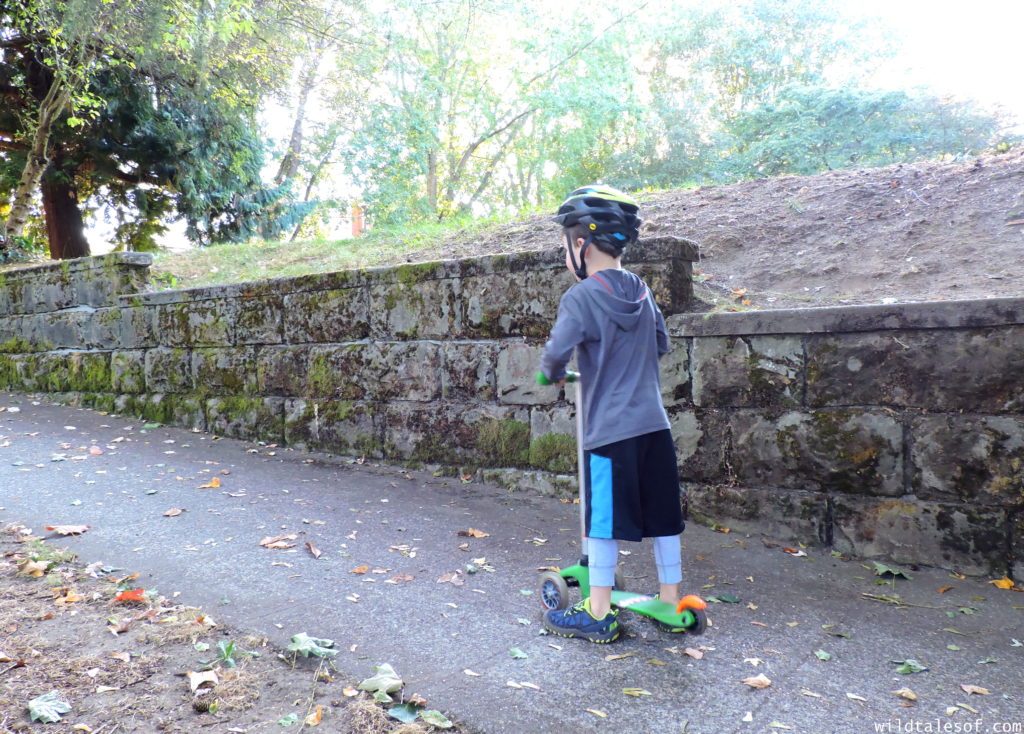 What's to be desired?
It might compromise the flexibility of the sole, but I would like to see a slight improvement on the toughness of the rubber material.  With just a few months of use, albeit vigorous, small holes have formed on the bottom gripping portions of the shoe.  I suspect those will continue to deteriorate after some time, so just something to be aware of!
To purchase the Troy Sneakers from M.A.P. Footwear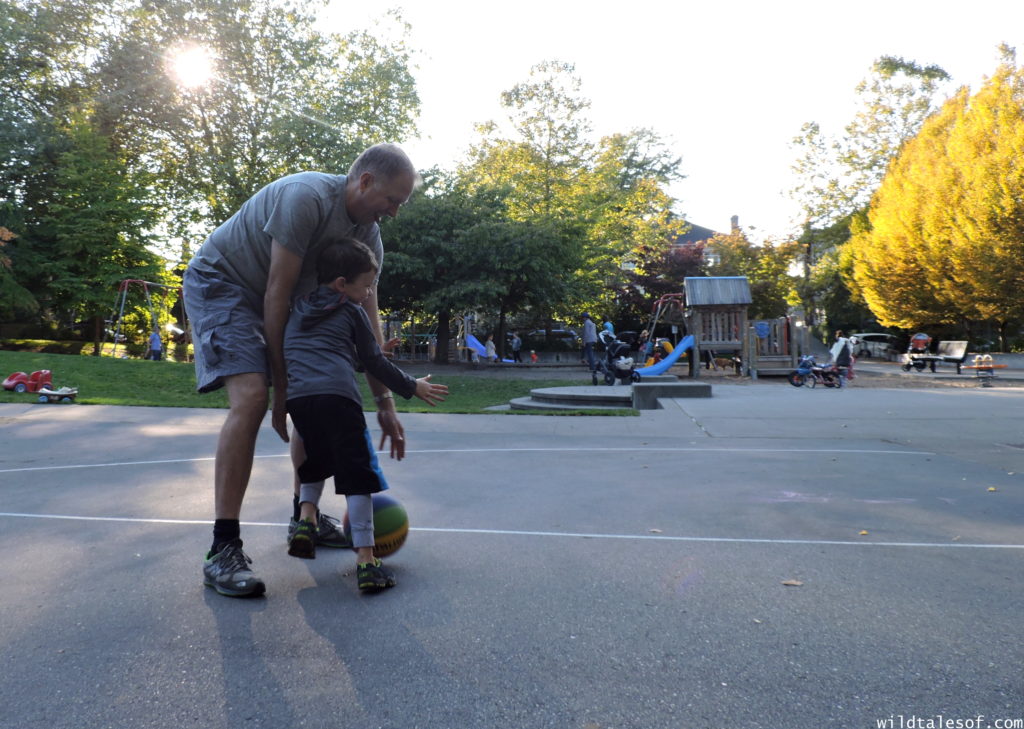 Last Word: I highly recommend the Troy Sneakers from M.A.P. Footwear for young adventurers.  Their affordability, durability, performance, and style make them a great all around shoe for active kids!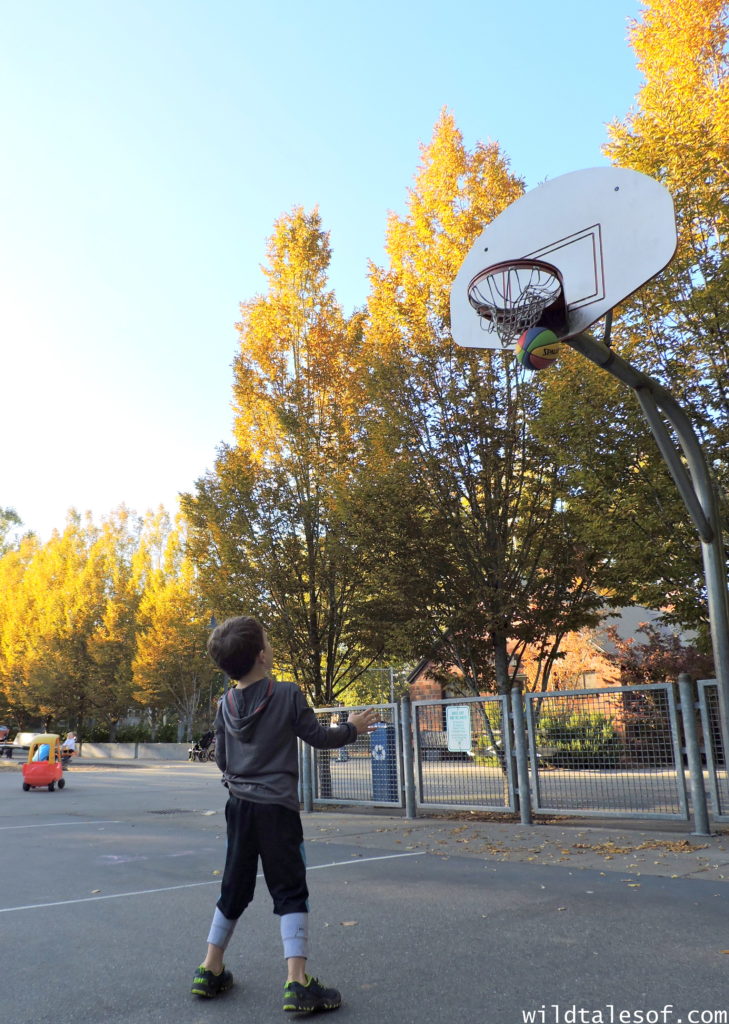 Thanks to the folks at M.A.P. Footwear for providing us with the Troy Sneakers to test and review. Affiliate links are included in this post to direct readers to products from our affiliate partners (Amazon, Sierra Trading Post, REI, etc).  We receive a small commission from purchases made through these links, which helps to keep the blog up and running! Thank you for your consideration!  
Come join the conversation! You can keep up to date with each and every post by subscribing to the blog via email. We'd also love to have you join us on all of our adventures by "liking" our facebook page and following us on twitter! If you enjoyed this post, please "like it", "tweet it" or "pin it"!