It's finally sandal season here in Seattle, and we are celebrating! Our travels to the Caribbean this spring allowed us to get a jump start in testing the fun kids sandals from M.A.P. shoes, so I'm looking forward to sharing our thoughts.  We also hope it might help you make your decisions as you prepare for an adventurous summer season!
You may have read our review of the M.A.P. Footwear sneakers last fall.  We also appreciated their cozy boots to keep Georgia's toes warm this past winter. We are big fans of the brand!  In addition to trying out the Emmons Fisherman Sandals (for Bergen) and the Niagara T Fisherman Sandals (for Georgia) during our vacation on St. John, we've also put them to the test this spring.  Activities have included biking, hiking, scootering, beach play, and of course just typical day to day life of errand running and family hustle and bustle.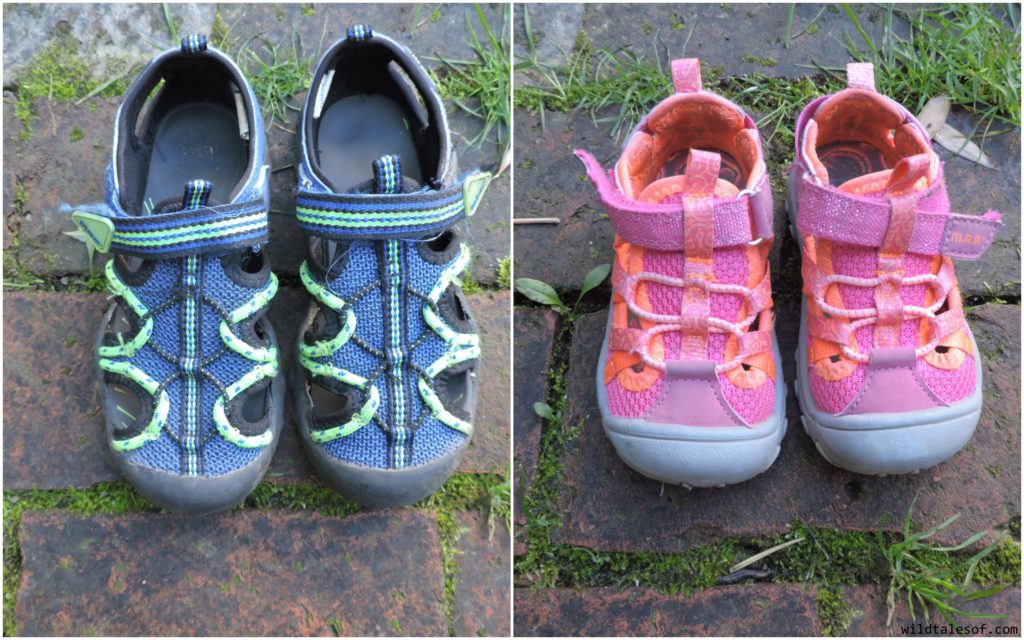 What are the M.A.P. Fisherman Sandals?
The M.A.P. Fisherman Sandals are designed for active kids.  M.A.P. stands for Motion-Adventure-Play, and the company's has created shoes "designed to spark the curiosity and spur the sense of wonder in little explorers everywhere—all while keeping their feet cool, dry and comfortable in the process."
The sandals are available in a wide range of sizes from toddler 5 to boy/girl 5, and feature a synthetic textile upper and flexible rubber lower/outsole.  The sandals can be taken on and off and are adjusted using a velcro closure.  While there is a bungee across the top of the shoe, it is more for visual purposes rather than functional to tighten the shoe (like the Troy Sneakers).
What's to Love?
Waterproof.
M.A.P refers to the fisherman sandals as "splash safe" meaning that kids can go tromping through puddles and a little rain isn't going to cause serious damage.  The kids have fully submerged the their sandals into the ocean, and we've found that the quality of the shoe was not compromised.  They also haven't gotten stinky from all that excess moisture.
Quick Drying.
I was seriously blown away by how fast the sandals dried after a full day of beach play, and washing off all the sand with the water hose! Even in the muggy, humid Caribbean, Bergen and Georgia's sandals were dry by the morning.  This is a huge plus for us!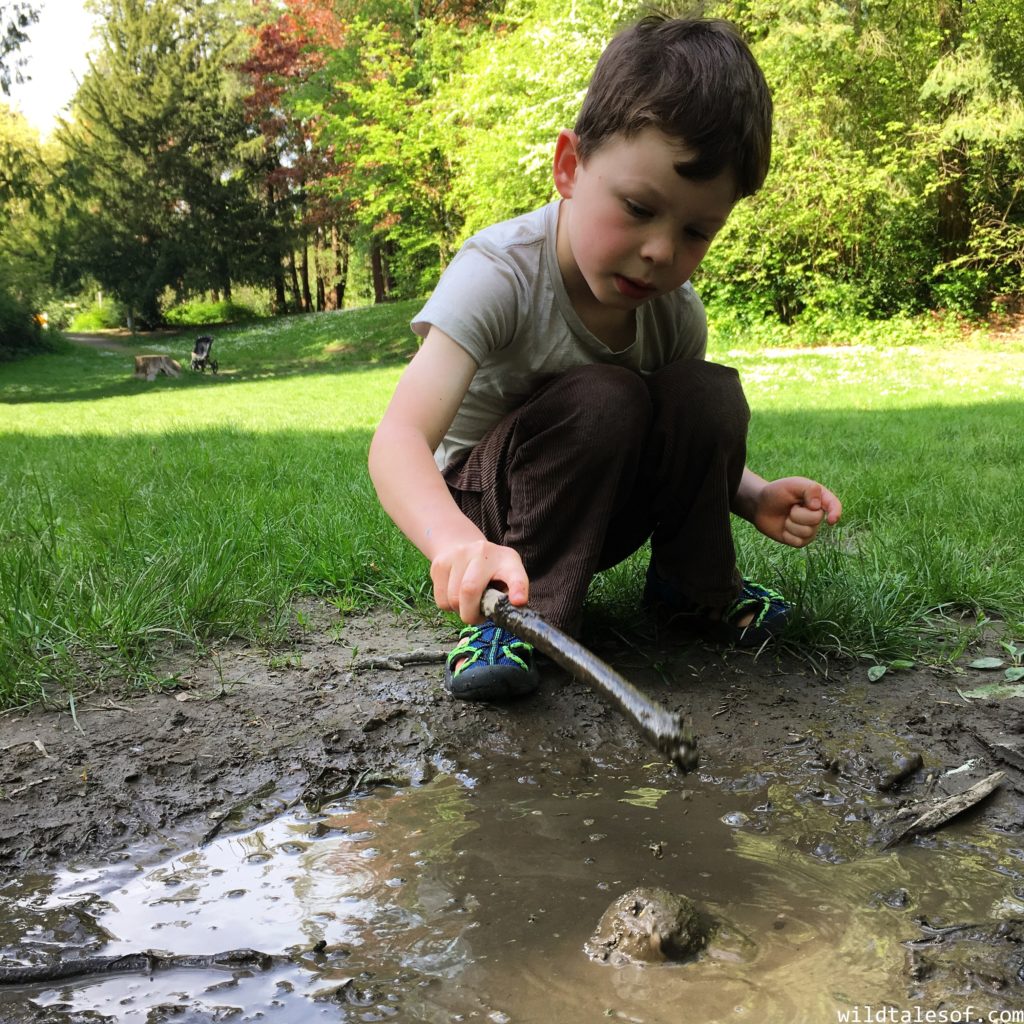 Supportive and Comfortable.
We are an adventurous family, so flimsy footwear (slip on shoes like crocs, and flip flops) just won't do in most of day to day life! I love that the M.A.P. sandals provide a nice cool shoe for summer and warm weather, but still protect the feet (including those toes!).  My kids may complain from being too tired, but they certainly aren't complaining about their feet hurting.  The midsoles of the sandals even have special cooling vents for more breathability.
Suitable for light hiking.
The kids have worn their M.A.P. sandals on long urban walks, on easy trails here in the Seattle area, and on rocky paths along the shore in the Caribbean.  I appreciate their versatility! Knowing we were going to do some hiking on St. John, we wanted a shoe that could work for the beach & the trail.  I'm so glad we didn't have to bring along hiking shoes too!
Fun Colors.
Bergen absolutely adores his blue and neon green/yellow sandals! He's always talking about how they are the colors of his favorite soccer team, the Seattle Sounders, and he believes that they glow in the dark! I love the added sparkle and shimmer that Georgia's coral and orange sandals feature, and there are several other nice combinations to choose from.
Price.
Kids feet grow quickly, and I really appreciate the fair and reasonable price of the M.A.P. sandals.  See below for a couple of purchasing options.  One of them includes a special discount code just for Wild Tales of… readers!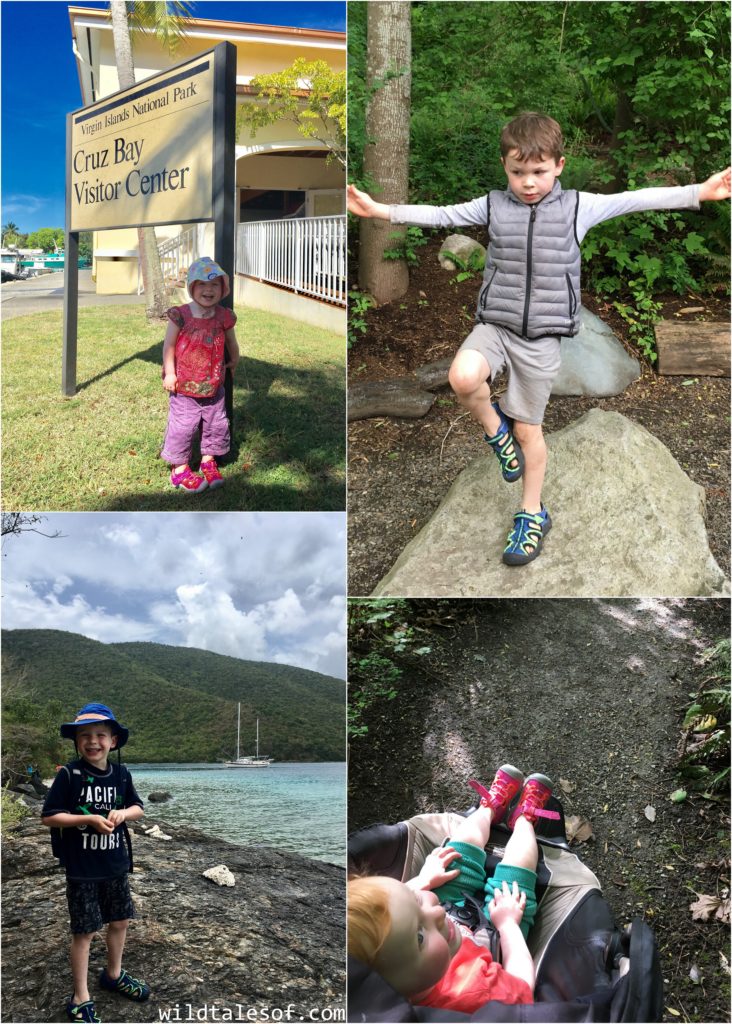 What's to be desired?
Just like with the Troy Sneakers and Toddler boats from M.A.P. Footwear, we are quite pleased with both the toddler and "big kid" sandals! Overall, we think the sandals are solid option for active growing little feet.  We do want our readers to be aware that since the soles are squishier and softer than a more rugged sandal or hiking shoe, they do seem to wear out faster.  It's a trade off though since that squishiness allows for a more flexible and comfortable fit!
To purchase the Fisherman Sandals from M.A.P. Footwear
From the M.A.P. Footwear Website

$30 for toddler sizes
$40 for big kid sizes
Enter WILDTALES20 promo code during checkout to redeem. Promo code is valid for 20% of full priced product and on order placed now through

June 10, 2017 at 12:01 EST

. Promotion is only applicable to first time customers and valid for one transaction per customer. This coupon cannot be applied retroactively or combined with any other M.A.P. Shoes coupon code.

From Amazon:

$16 to $27 for toddler girls (depending on size and color)
$13 to $30 for boys (depending on size and color)
Thanks to the folks at M.A.P. Footwear for providing us with the Fisherman Sandals to test and review. Affiliate links are included in this post to direct readers to products from our affiliate partners (Amazon, Sierra Trading Post, REI, etc).  We receive a small commission from purchases made through these links, which helps to keep the blog up and running! Thank you for your consideration!  
Come join the conversation! You can keep up to date with each and every post by subscribing to the blog via email. We'd also love to have you join us on all of our adventures by "liking" our facebook page and following us on twitter! If you enjoyed this post, please "like it", "tweet it" or "pin it"!